10 Must Have Social Media Tools for Small Businesses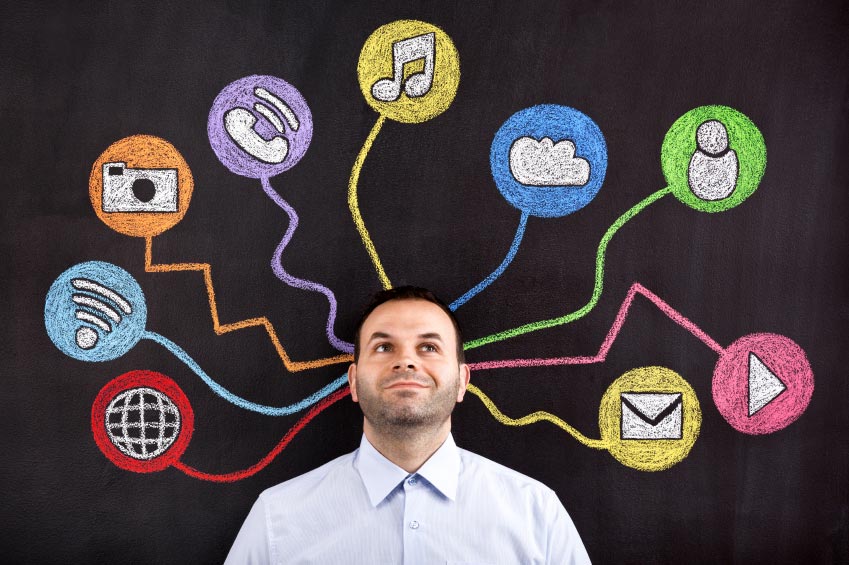 Do You Have the Time to Manage Your Social Media Empire?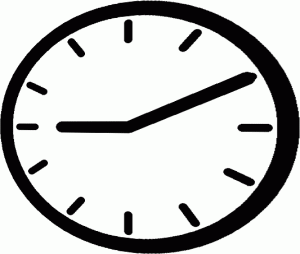 If you run a small business, one thing that you probably don't have a lot of is time.
You don't want to spend a huge amount of time learning how to find and learn how to use the best tools to achieve your goals. Since my business is social media and web development I actually enjoy researching the best tools and have developed a portfolio of great tools and a workflow that works well for me.
In this article, I list the main tools I would recommend to most small businesses. Of course, every situation is unique so I do recommend tailoring a system that works for you.
---
Social Media Plan
Firstly, I have a question... What are you trying to achieve? You need to ask that question before you start looking for the social media tools that are going to suit you. There is no point having a presence on all the social networks if you don't know what you want to achieve or which audience you want to reach.
What I am not going to cover...
I am not going to cover how to build a social media plan in this article- I am going to assume that you already have a presence on your social networks of choice- perhaps Twitter, Facebook, LinkedIn and/or Instagram. I am also going to assume that you have a website with a blog. One of the big advantages of posting to social networks is in driving traffic back to your website and showing that you are an expert in your field.
You don't need to do it all yourself
Coming up with a plan and a strategy takes time - and then you've got all the time it takes to manage your social media every week. Of course, you don't need to do it all yourself. One of the things I wish I had done earlier on in my business is to get some help. Thankfully there are loads of social media agencies out there which can offer help with strategy and management. My friends at Agorapulse have a new social media agency directory called Social Agency Sprout which can help with that.
Marketing Areas
For a complete social media and marketing plan, you'll need tools in to help in the following areas:
Web Analytics
Social Media Posting
Content Discovery
Security & Password Management
Email Marketing
Lead Generation
Content Marketing
Social Media Management Tools
A social media management tool is kind of like the "One Tool to Rule Them All" for social media. They should allow you to monitor and engage across all your social profiles. They should provide reports so you can make sure what you are doing is successful. Choosing the right social media management tool is a more complex decision. You'll need to decide on one that supports your social networks and think of things such as how many people are going to be managing your social channels and what budget you can justify.
However don't worry, I've written quite a few guides to help you including a whole video presentation. Have a look at the following:
I've included my favourite tool, Agora Pulse in this article, but there are plenty to chose from including Hootsuite, Sendible and Sprout Social. You can check out my article on the top 5 Social Media Management Tools to work out the best one for your business.
I'd also recommend checking the less well known social media management tool, Social Report. They launched back in 2011 and has a robust all-in-one solution covering publishing and scheduling, analytics, reporting, a "smart inbox", team management and automation. They're going to be shortly launching direct publishing for Instagram too. It's cost-effective and cheaper for teams when compared to Hootsuite, Sprout Social and Buffer.
#1 Agora Pulse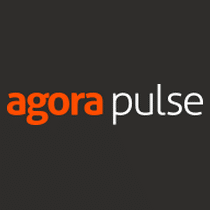 You can cope without a social media management tool, but most small businesses would find a social media management tool useful.
Such a tool can save a huge amount of time and increase effectiveness and productivity.
Some small businesses will opt for Hootsuite first, basically because it has a free plan.  And some will opt for a cheaper, scheduling-only tool like Buffer which only publishes content.
Although Agora Pulse is not the cheapest out there, in my view it's the most robust and powerful and very good value for money. It integrates with all of the big networks out there including Facebook, Twitter, LinkedIn, Instagram and YouTube.
I love the inbox zero workflow which allows me to get through all my comments, mentions and messages really quickly. Assigning to my team members or engaging, commenting or archiving.
I've included it here because it came top in my article for the Top 5 Social Media Management Tools as rated by G2Crowd users. It includes full reporting, team users, scheduling, competitor analysis, auto-moderation tools and a whole lot more.
#2 ContentCal
ContentCal isn't a traditional social media management tool like Hootsuite or Sprout Social. It's a social media planning tool for individuals or teams.


Like Buffer and Agorapulse, it does post and schedule content. But ContentCal helps you and your team manage your content planning process. You can plan by pinning ideas to the pinboard and brainstorm your content (sharing comments along the way). Then once you agree, you can move the content over to the calendar, send for approval then schedule and publish.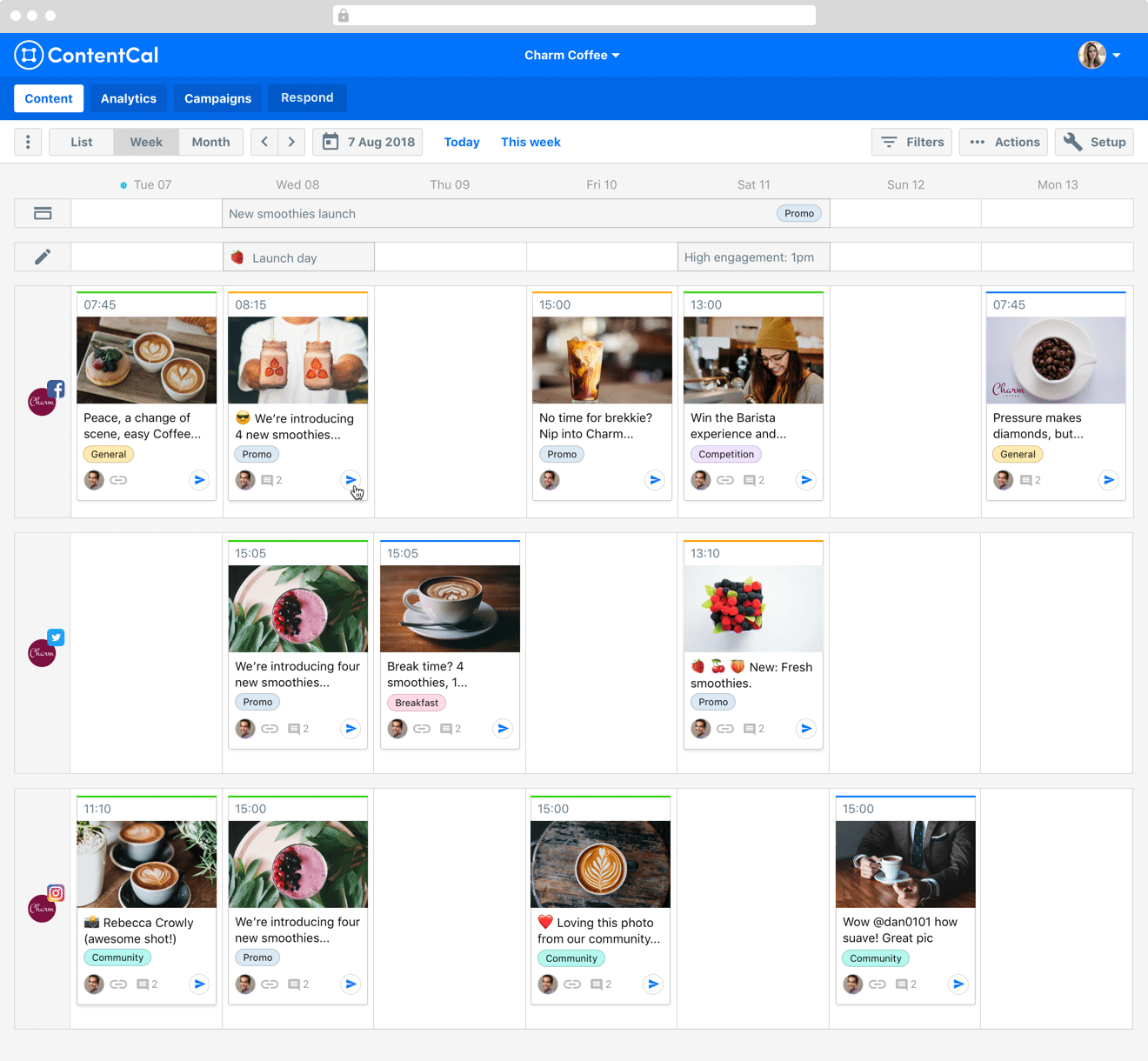 For many small businesses and agencies, the content planning process is a total nightmare. Some don't have any planning process, and some will use paper, Excel spreadsheets and even shared calendars.
For teams, some businesses may use a project management tool such as  Trello, Asana or Basecamp. And they'll need a tool such as Buffer or HootSuite to actually post the content once it's approved.
ContentCal replaces all those tools and makes it easy to brainstorm, plan, approve and publish content all from one tool. It's just so easy!
For more information, view my 7 Reasons why you SHOULD use ContentCal post.
#3 Wave Video
By 2020, according to CISCO, Online Videos will account for more than 80% of all consumer internet traffic.
People love to consume video content, and this is growing every year. According to Buzzsumo, on Facebook, Video posts get at least 59% more engagement than other post types. And compared to photos, video outperformed photos by 73%.
I love using the online video tool, Wave Video a lot! It's just so easy to use and integrates with a huge library of stock videos and audio files. There are loads of high-quality free videos to choose from as well as premium ones too.
As well as adding videos from the library, you can upload your own video clips too. Then you can trim the clips, and add more to your masterpiece. Then it's a case of adding text with your brand's colours and fonts, calls to actions, graphics, stickers, watermarks and more. And you can add music and sound effects too.
Wave Video is nowhere near as powerful as a professional video editor like Adobe Premiere Pro. But for many situations, Adobe Premiere Pro is just overkill. Wave Video makes creating video quick and easy and has saved me so much time. I love the way you can add videos from the library as well as music, audio, graphics and more.
And once you're done, you can export to a plethora of different formats including YouTube, LinkedIn, Twitter, Facebook, Instagram (square), Instagram Story (portrait format) and more. Wave Video crops the video and resizes the text perfectly for each format.
#4 MailChimp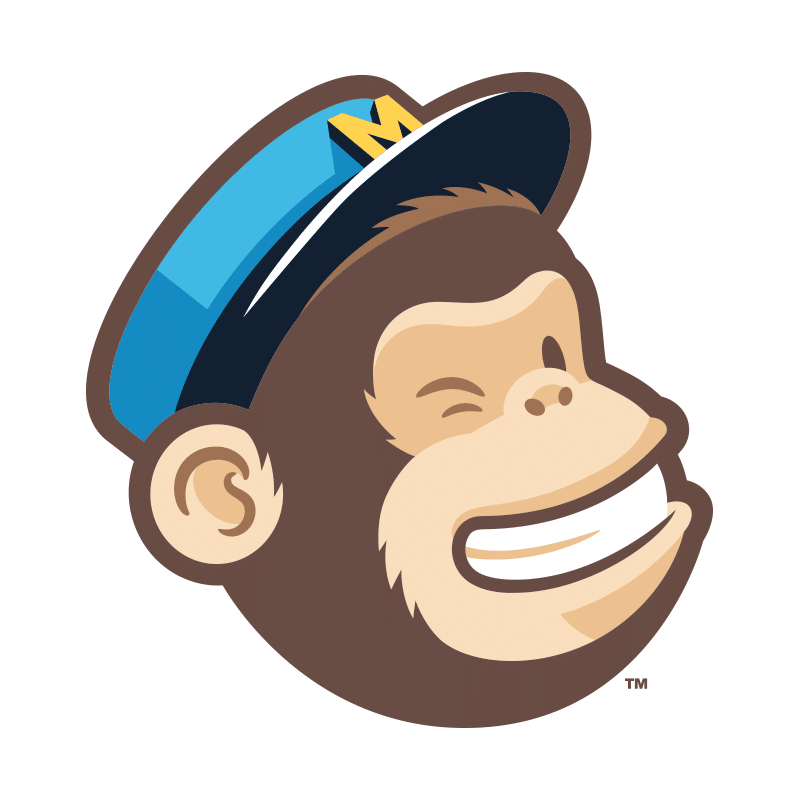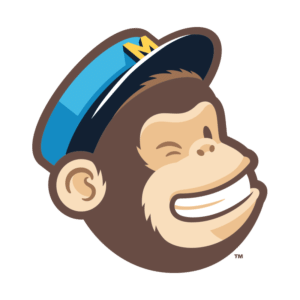 I'll be honest, I now use ActiveCampaign for my mailinglist. But when I started out, I used MailChimp. It's got a free plan and very cost effective starter plans.
MailChimp is an email marketing and newsletter service with a long and proven track record. When doing research for this article, I couldn't quite believe that they have been going since 2001- that's not long after I first started building my own websites!
Each month, MailChimp sends out around 4 billion emails and takes care of all the issues that can arise from sending out emails to your customers. Since you are reading this article I am hoping I don't have to tell you how powerful social media is for your business- meeting your customers where they are. However, don't forget email! I keep on hearing stories about the demise of email- that the younger generation isn't bothering with it anymore. If I can be bold- that is complete rubbish! What do you need to sign up for the likes of Facebook or Twitter? A valid email address! You may have push notifications on your phone to alert you when someone tags you or updates their status on Facebook- but many people have notifications sent to you by email?
Building up your own database of email contacts is vital for the majority of small businesses. It helps you find out more about your customers or potential ones. MailChimp makes this so easy and over time you can add more information such as demographics (age, gender, location etc).
Making sure a website works well in all modern browsers is quite a challenge- something I have rather a lot of experience in. Gone are the days of working with Internet Explorer 6, but even so, we web developers have to make sure our websites work well in Google Chrome, Firefox, Opera, Safari and Microsoft Edge.
On top of that, there is the task of making it mobile ready for all the tablets and smartphones out there. If that sounds difficult then I promise you the art of making an email newsletter work across all email applications is a hundred times harder! I'm not going to go into the nitty-gritty, but suffice to say, MailChimp has spent over a decade making sure that your email newsletters will arrive in your customers' inboxes looking as beautiful as the time you sent them. MailChimp also has detailed analytics, so you can track when your recipients open the email or click through to your website.
Whilst many of the features are free, if you want more and specifically you want to send to more than 2,000 subscribers, you'll need to upgrade. However, the prices are very reasonable (from $10 per month) so it shouldn't be a problem. Perhaps one of the biggest reasons I recommend MailChimp is their customer service. They go out of their way to help you (doesn't matter if you are only on the free plan) and do a daily webinar to help you get started.
#5 LastPass
How many sites and applications do you use that require a password? How do you remember the password? Do you use the same password for everything, or even for just a few? With so little time at our disposal, it is sometimes all too easy to cut some corners when it comes to security. LastPass allows you to have top security across all your social networks and never have to remember more than one password. I definitely recommend using it- and it is a lot easier than you might expect.


I know many people use the same password across all their sites, but what if a hacker gets hold of that password? It means they can gain access to all your accounts and lock you out. There was even the story of a hacker remotely wiping someone's computers and mobile devices (read about Mat Honan's experience here). Your email account's password is arguably the most important of all- since if a hacker were to gain access to your email account they can potentially reset the password for all your accounts.
LastPass works in your browser or on your mobile device. Once you enter your LastPass password, LastPass automatically fills in all your usernames and passwords so you never have to remember them again. You can also do the LastPass Password Challenge to see how secure you are.
My recommendation once you have installed LastPass is to take the time and change all your passwords to more secure ones. LastPass can even generate ridiculously complex passwords for you- ones that would be impossible for a hacker to guess (unless they had a couple of million years to spare!). For example, here is a password generated by LastPass (16 characters including special characters)- J#BS0AiOdb0!PeRU. You'll never have to write down a password again!
#6 Buffer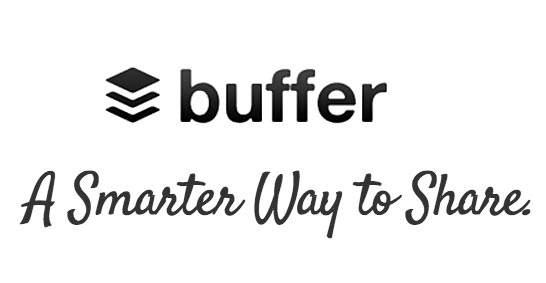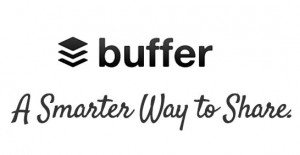 If you know me, you'll already know that I am a huge Buffer fan. Buffer is a tool that allows you to easily post or share to all your social networks. I know I mentioned I wouldn't be mentioning any standard social media management tools, but Buffer is different in that it is mainly for scheduling your posts. The advantage of this is that you can post to Twitter or Facebook when your followers or fans are more likely to be there. Your followers might be using Twitter or Facebook in the evening once you've gone home from work- Buffer posts automatically at times you choose throughout the week.
Buffer allows you to post to Twitter, Facebook profiles. groups and pages, LinkedIn profiles and pages, Google+ pages and Instagram. Whenever you add a post to Buffer you choose which network or networks you want to post it to (for example you might want to post to your Facebook Page, your LinkedIn profile and Twitter) and it gets added to each network's queue. When it comes to the next time to post for your Facebook page, Buffer will post the first post in that queue and the same for each other network. You don't have to wait for your Buffer queue either, if you want to post something straight away, then you can do.
Sharing articles is easy to do by using a button in your browser. If I find an article that I know my Twitter followers and LinkedIn connections will find interesting then I just need to click my Buffer button in my browser and I can instantly add the link and title to those social networks either straight away or add it to their queues. As well as that Buffer has great mobile apps for iPhone and Android smartphones and you can even link it to other apps using another great tool called IFTTT (If This Then That).
#7 Rev
Video is powerful, but 85% of people watch Facebook video without sound. That's why adding captions to your videos is so important. If you can grab your viewers attention at the start with captions, you might convince them to put the sound up and watch the rest.
And, Live video is powerful, but why just leave it there? Why not repurpose your live video content into a blog?
I use a transcription service called Rev, I do. I've been using it for years and it's saved me so much time.
Rev is an audio or video to text transcription service that uses real human beings to do the work. Over the years I've transcribed meetings, live videos (after they've broadcasted) and more.
They only charge $1.25 per minute and transcribe audio or video into text in a variety of formats.  For example, they can give you an srt file which you can add to your Facebook or YouTube videos to get really accurate closed captions. To save money, you could get the first 3 or 4 minutes of your live videos transcribed. That way, you'll only pay $3 or $4 and hopefully encourage your replay viewers to turn the sound up. But if you can, get the whole thing transcribed - it's pretty cost-effective at $1.25 per minute!
Or you could get a full transcription to create full show notes, or repurpose into a blog post!
Pricing:
Rev offers a $10 off voucher for new users and charges $1.25 per minute for their transcription services.
#8 Google Analytics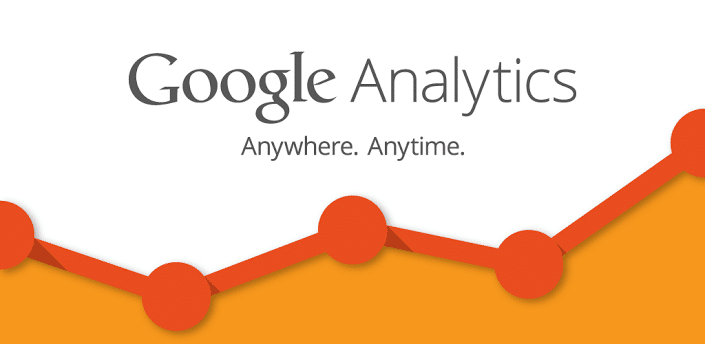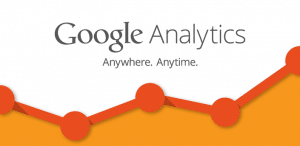 If you have a website or a blog then it's highly likely that you already have Google Analytics installed, and if not- you should!
Google Analytics was launched back in November 2005 and is a completely free enterprise analytics product. That means it doesn't just tell you how many hits you have to your website- it tells you how many actual visitors you have, where they're from, how long they stay on the website, where they come from and much more!
GA was radically overhauled back in 2011 to include custom dashboards and real-time statistics and it also has a very powerful social media analytics report built in. If you don't track your visits and visitors on your website then how can you tell if your social media presence is actually making a difference? Whatever business you are in, Google Analytics is a must. Sure there are other analytics tools that you can add in addition that can do some cool things like Crazy Egg, but I think for the majority of websites GA is the tool to use.
#10 Commun.it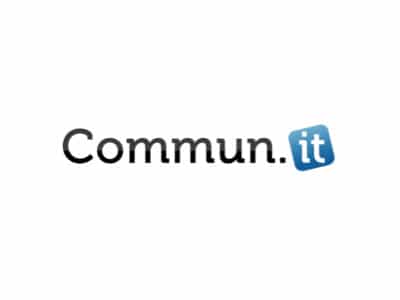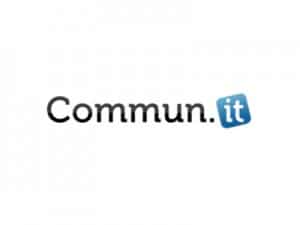 My final recommendation is an app called Commun.it. If you are a regular reader to my blog then you'll already know I am a big fan since I wrote a comprehensive review of Commun.it including a walk-through video. Like Buffer, Commun.it is a social media management tool, however, it is a bit more specialised than that- and that's why I mention it here.
Commun.it is a social media relationship management tool- it helps you find out who is in your Twitter community- those who support you and your content (by retweeting, favouriting, and mentioning) and those who influence you.
As a small business owner, you will have limited time and I find that Commun.it is a huge time saver. I spend 5-10 minutes on Commun.it at the start of each day and in that time I can reply to all my outstanding mentions, thank people for retweeting me, thank those who are in my community, find those who have linked to my blog and engage with them, thank any new followers and dig deeper and interact with those in my local list (so I can interact further with people in my local area). As well as that, you can find who has unfollowed you and decide whether or not you want to unfollow them too. Another powerful feature is interacting with people who are talking about your business or brand using the monitor engagement list. The guys at Commun.it have been awesome in integrating Buffer so that you can even schedule any of your replies.
The core features of Commun.it are free, but the Pro plan is very reasonably priced and gives you access to the full reporting features, as well as unlimited monitor/lead items, engaged members and custom groups for up to 4 Twitter accounts. If you have more than 4 Twitter accounts to manage or need to divide the work between a small team, then the business account allows you to do this with unlimited Twitter accounts and 2 team members.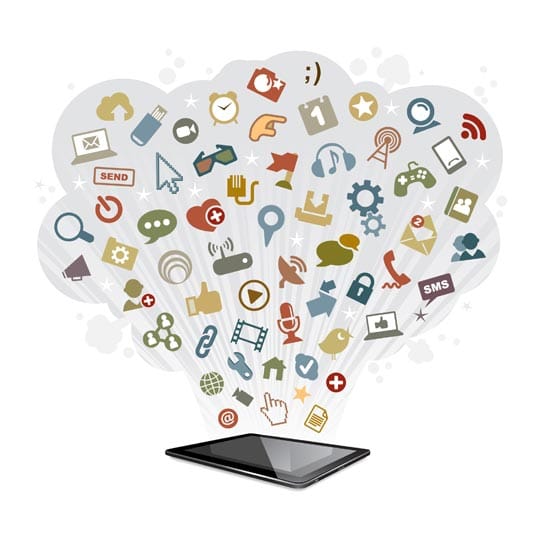 In case it helps, here is my list of actions I complete using Commun.it in my daily morning session:
Reply to all my Twitter mentions and replies

Retweet all interesting retweets (sometimes using Buffer to schedule them)
Send a "thank you" tweet to my high-value members
Send a "thank you" tweet to my influencers
Send a "thank you" tweet to my supporters
Send a "thank you" tweet to my engaged members
Check recent followers list and reciprocate if relevant- thank them.
Check unfollow list and unfollow any that are not part of my community
Check "monitor engagement" section for anyone mentioning my business name or linking to my website. Reply to any of these.
Check "discover new leads section" and follow and interact with any new and relevant ones.
I highly recommend checking out my article on Commun.it which goes into a lot more detail.
Conclusion
So, there you go, 10 social media tools that all small businesses should be using. Of course, you may disagree and you may think there are some glaring omissions.  If you have any thoughts, then please leave them in the comments below!