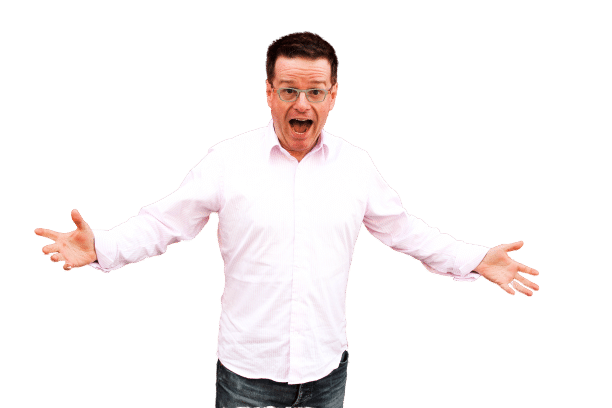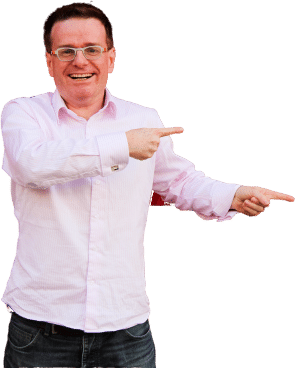 Here is a guide of all the gear and tools I use for my live video & podcasting studio. Please note, I've built this slowly over time, so don't feel you need to get everything right at the start. For most people, it's best to keep things simple at the start. I'll be creating other guides for people just starting and for PC users (my main computer is a Mac) soon.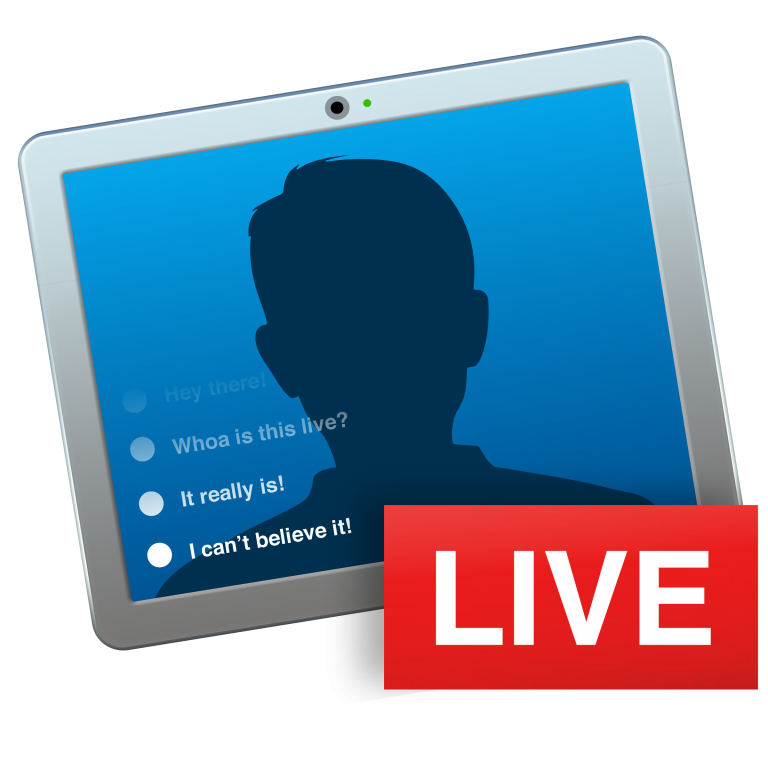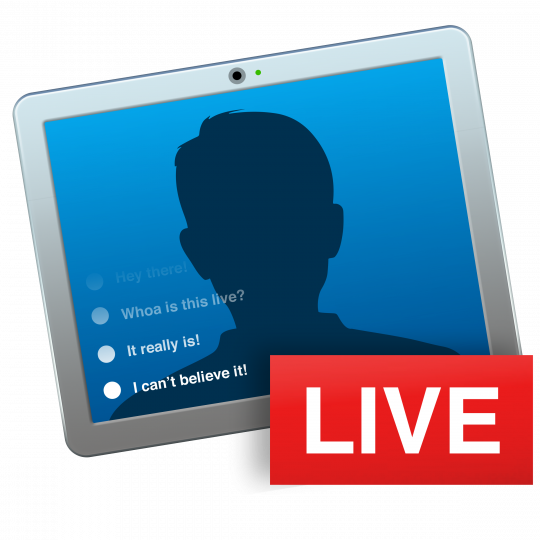 Ecamm Live (Mac only)
My favourite live streaming software for Macs. This is the powerful core of all my live video broadcasts. Add multiple scenes with cameras, pre-recorded videos, graphics, headings and share your screens. You can bring in guests via interview mode. Ecamm Live has that sweet spot between power, flexibility and ease of use! For PC users who want a desktop streaming tool that works with Restream, I recommend OBS Studio or vMix. Or use Restream Studio for an amazing tool that works in the browser.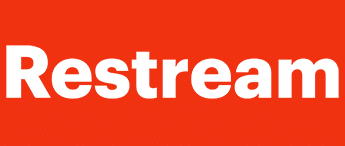 Restream (For Web Studio & Multistreaming)
Restream integrates fully with Ecamm Live (and most live streaming tools). It allows me to multicast to over 30 destinations. And it integrates with the comments for the major platforms - so you can manage them from Ecamm Live! Just stream from Ecamm Live to Restream, and it takes care of the rest. It also gives you Restream Studio for a full streaming tool within the browser. You can bring in up to 9 guests, highlight comments, play videos and more.
This page sometimes uses affiliate links which generates some income for the site. The editorial line is NEVER impacted by these links. I will only ever recommend a product or service if I think it is worth recommending! If a product or service does not have an affiliate scheme, then we will still include it in the same way.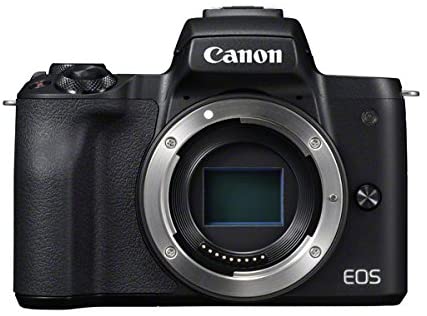 Canon EOS M50
Cameras and lenses are a very personal thing. But the Canon M50 is the perfect live streaming and blogging camera. There's no need for any extra dongles - you can plug it straight into your Mac and Ecamm Live will use it. It's also really compact, has an external mic input, HDMI port and you can rotate the LCD screen round so you can see it when you are vlogging.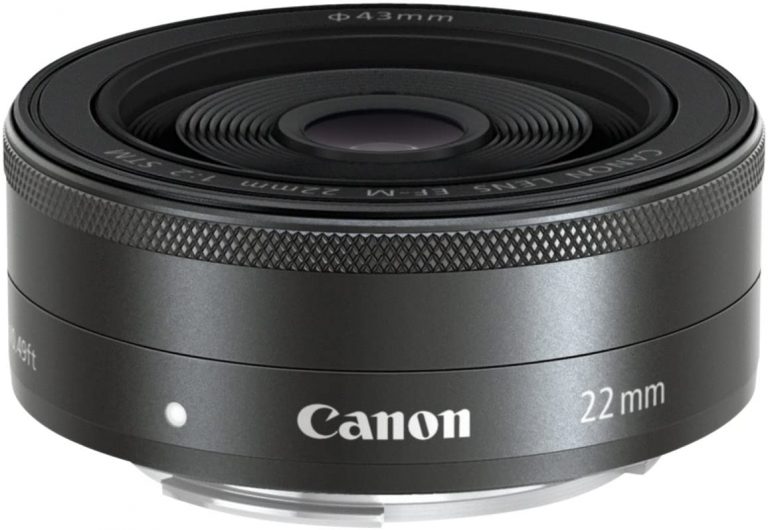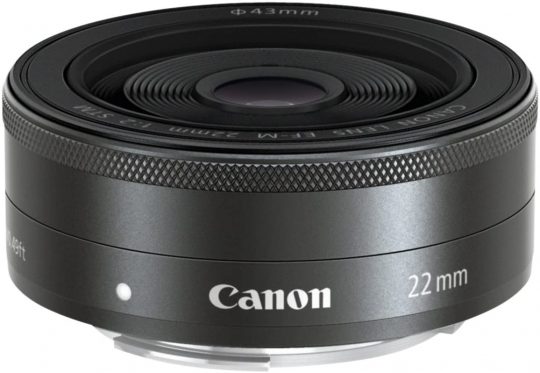 Canon EF-M 22 mm f/2 STM Lens
A fair-priced prime lens for your Canon M50 giving you a really crisp professional image and a nice blurred background (bokeh).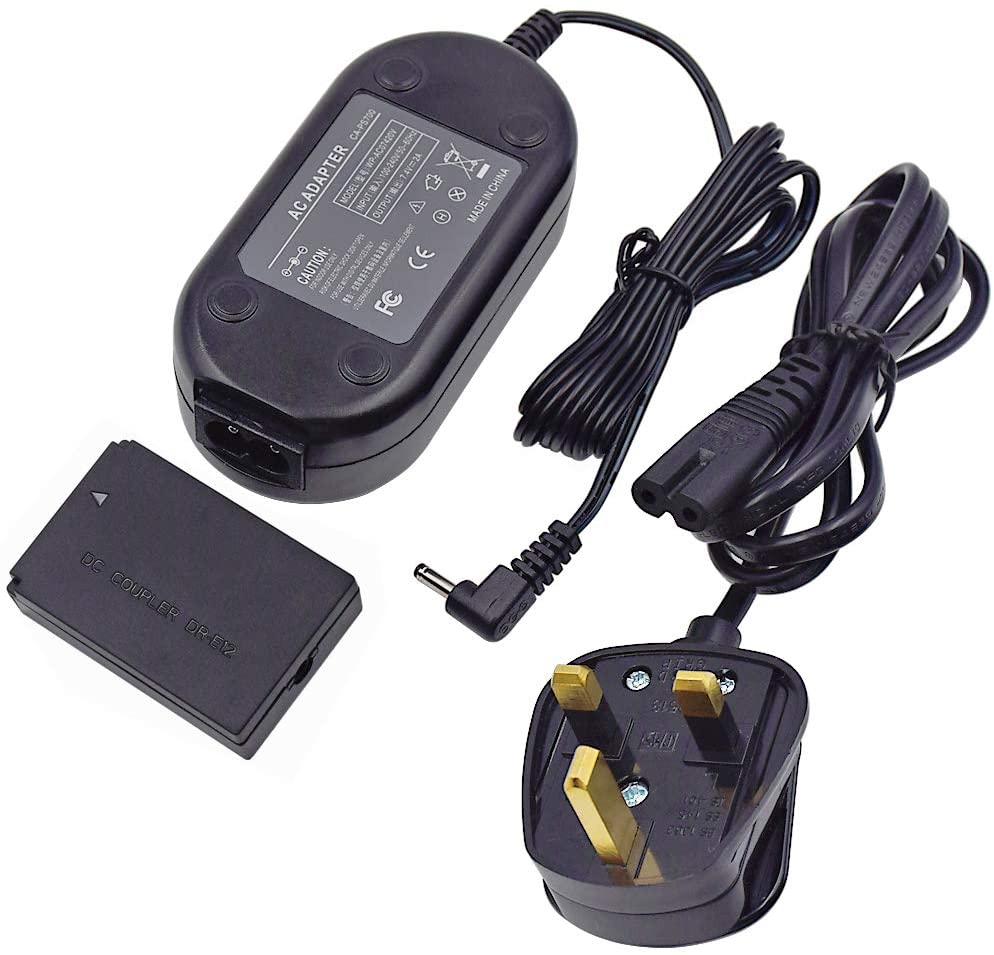 ACK-E12 AC Power Adapter for Canon M50
You don't want to be relying on your camera's battery when you broadcast live. With this kit you can charge your camera from the mains.
Webcams
I highly recommend using a DSLR or mirrorless camera as your main camera. But you can use these less expensive options as your main camera, or add them as additional cameras for different camera angles.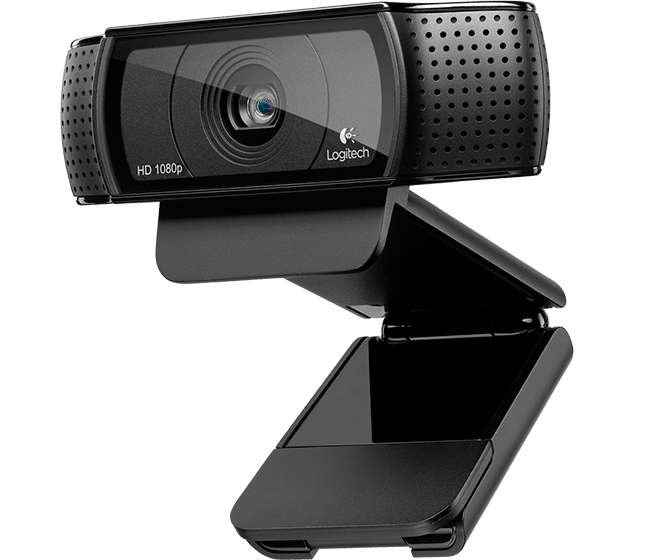 Logitech C920 / C922 / C930 webcams
These inexpensive webcams from Logitech are really great quality for the money. If you are on a budget or want to add different camera angles, these Logitech webcams are fab! I used my C920 for years and although it's quite an old model, it's still one I recommend today. The C922 and C930 are slightly improved, but there's not much in it.
Microphones & Audio Hardware
Audio quality is really important to me, especially as I repurpose my live shows into a podcast. I've added new gear to my studio slowly over time, so don't feel you need to get all of this straight away. As well as listing what I use, I've listed a couple of cheaper alternatives. Don't let the gear get in the way of you going live!
Rodecaster Pro
The perfect mixing desk and audio processor for your livestreaming and podcasting needs. The built-in audio processing will remove background noise and make you sound amazing. As well as being able to plug in 4 microphones, you can plug in your smartphone, computer and more. It also has 8 handy sound pads for music and sound effects. It connects to your computer via USB.
M6 "behind the ear" clear earphones
Wearing earphones will reduce the likelihood of any echo or noise coming through on your broadcasts. These earphones are great because they are hidden from view - wrapping behind your ears and clear in colour.
Heil PR-40 Dynamic Microphone
A genuinely gorgeous microphone both in sound and looks. It's not cheap, but if you really care about the audio in your podcasts and live streams, I cannot recommend this microphone enough.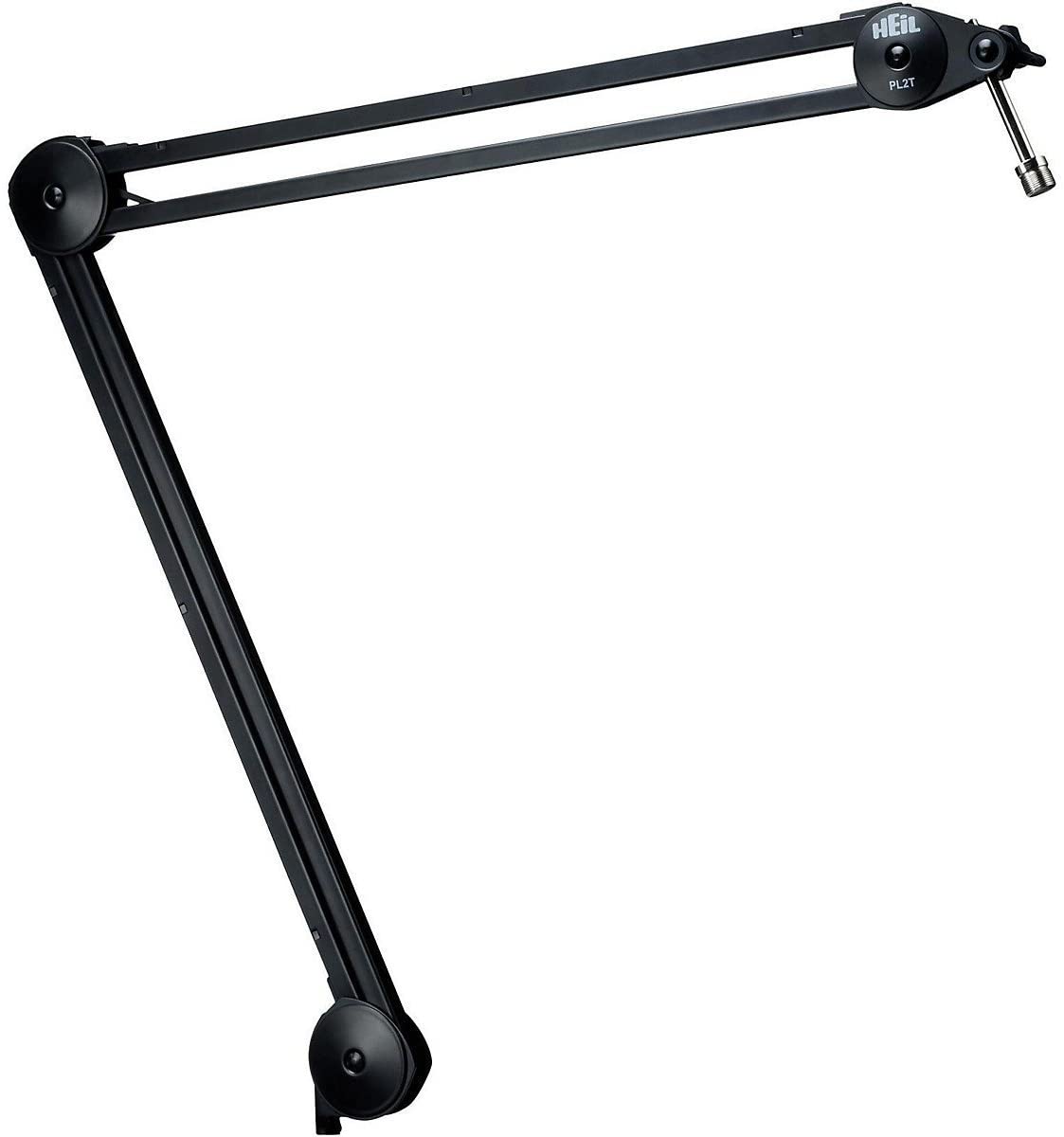 Heil PL2T Boom Arm & Mount
Securely hold your Heil PR-40 with the Heil Boom Arm and mount.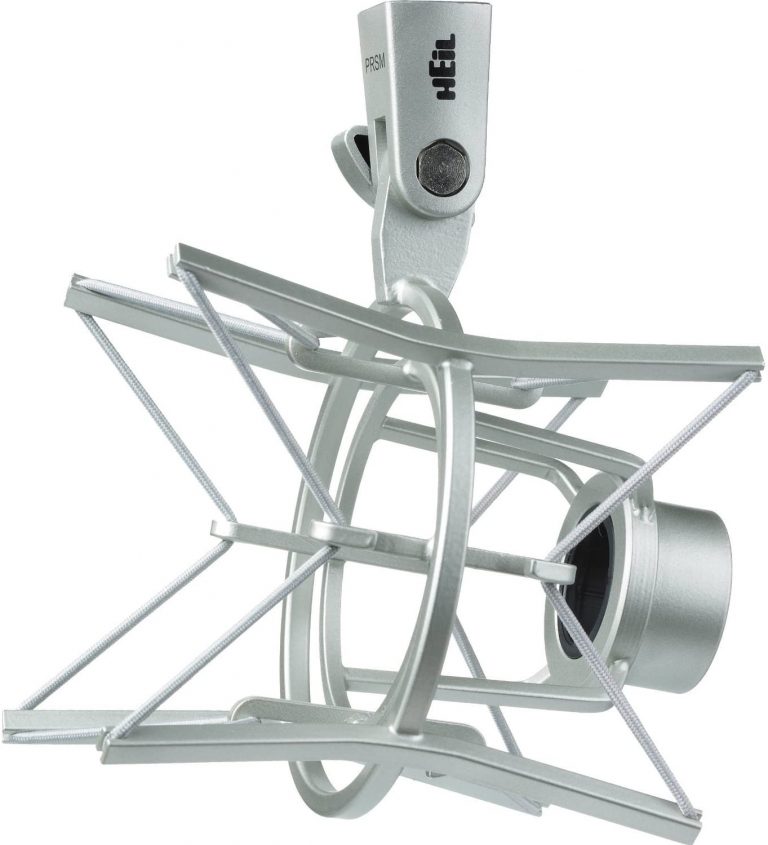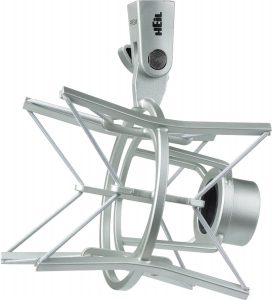 Heil PRSM Shock Mount
As well as a boom arm, it's important to put the Heil PR-40 in a shock mount. This will reduce any bangs or vibrations being picked up by the microphone through your desk. This shock mount is designed for the Heil Pr-40.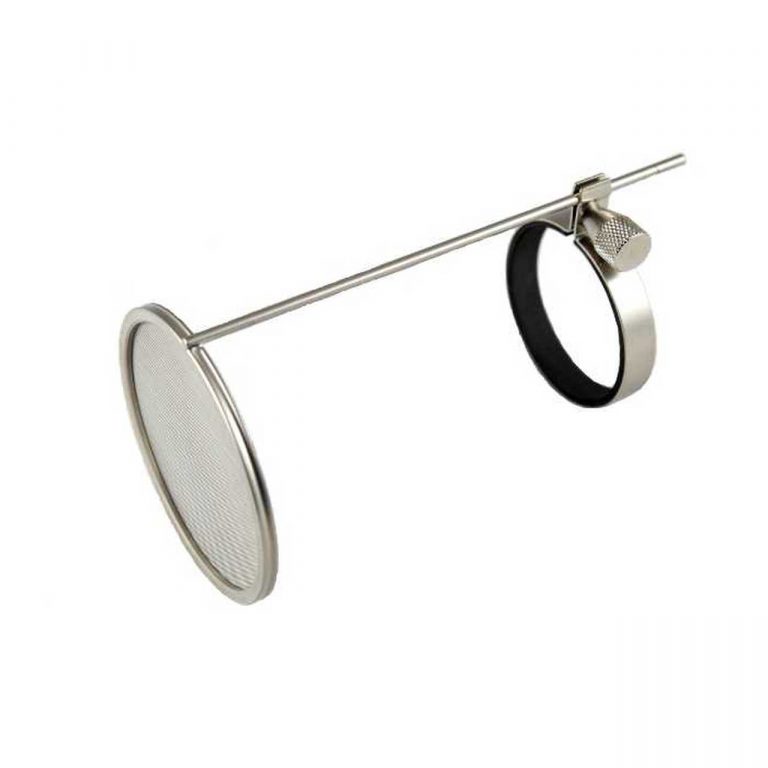 RoXdon HPF-1 Metal Pop Filter
Reduce pops with this lovely pop filter designed specifically for the Heil PR-40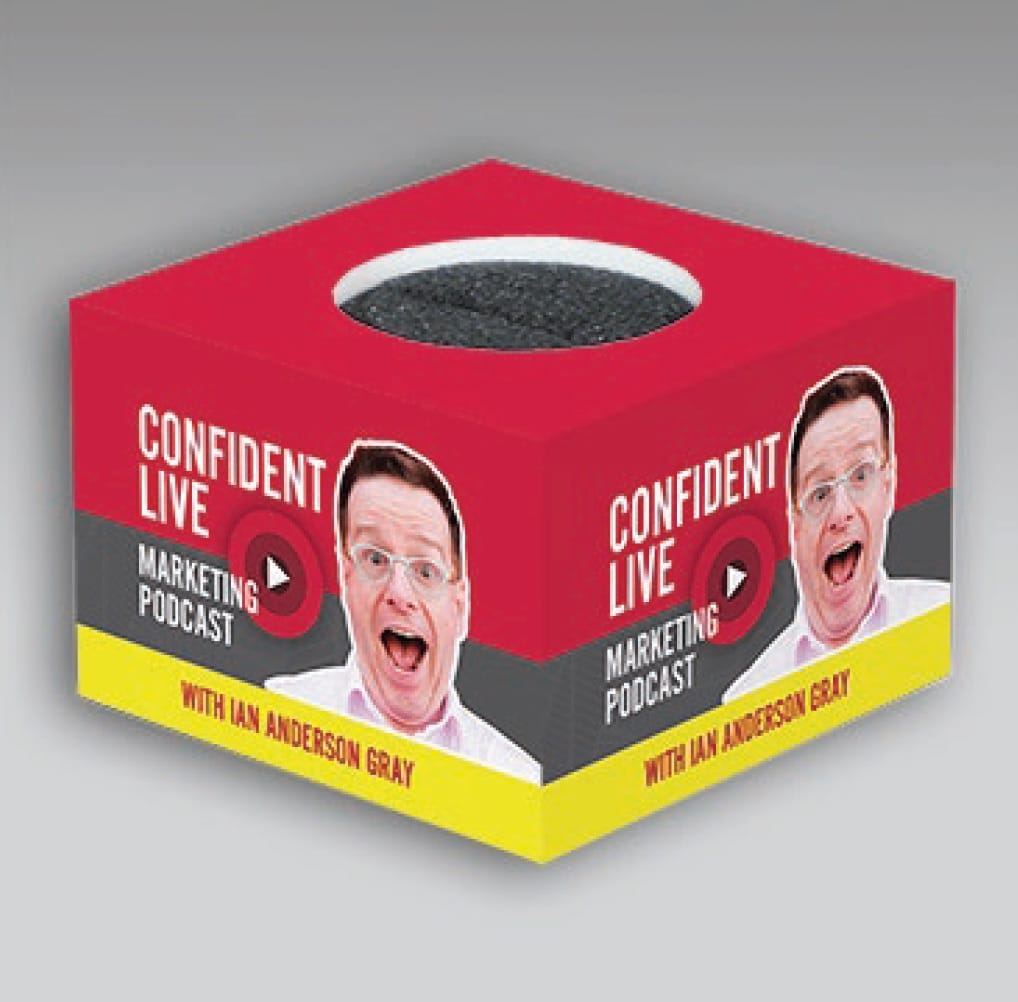 Mic Flags
You don't need a mic flag. But if you have your Heil PR-40 in view, why not add a bit of color and branding to the mix. With Impact PBS, you can design your own microphone flag and look even more professional!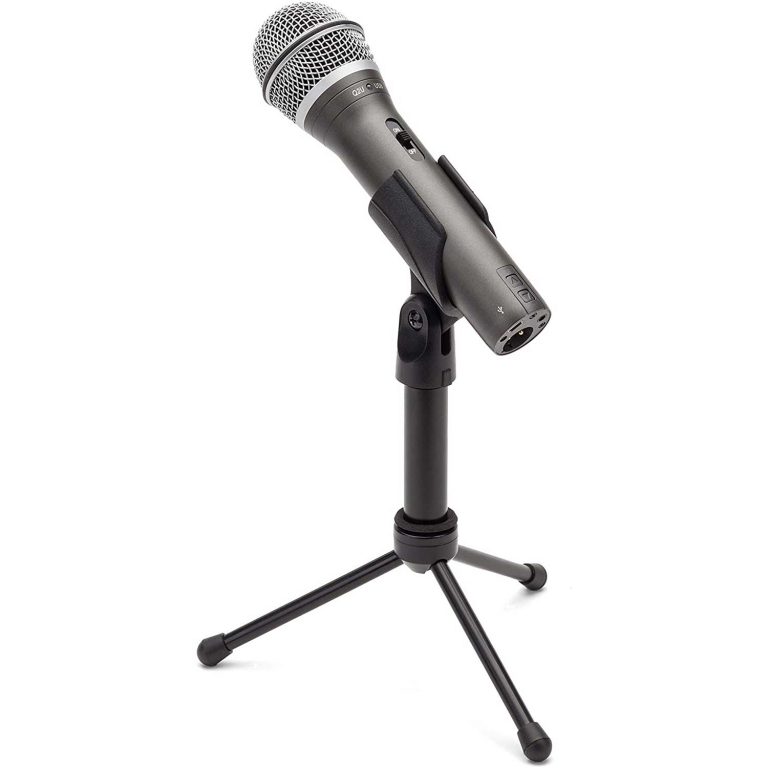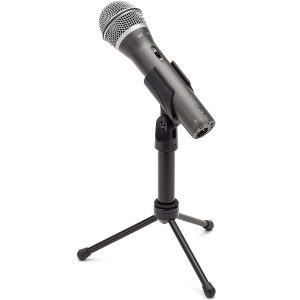 Samson Q2U Dynamic Microphone
If you are on a lower budget, the Samson Q2U is a great alternative to the above. Because it's USB, you can plug it directly into your computer without any additional hardware. But it also has an XLR output, so you could use the Samson Q2U with the DBX 286S and the Scarlett 2i2 or solo. It's an amazing microphone for the price.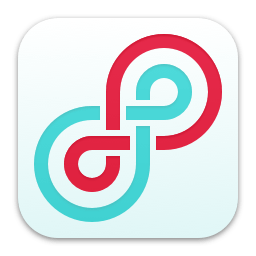 Loopback
Amazingly powerful audio routing software that allows me to route audio between apps on my Mac. For example, I can route the audio from Ecamm Live or Skype into Adobe Audition.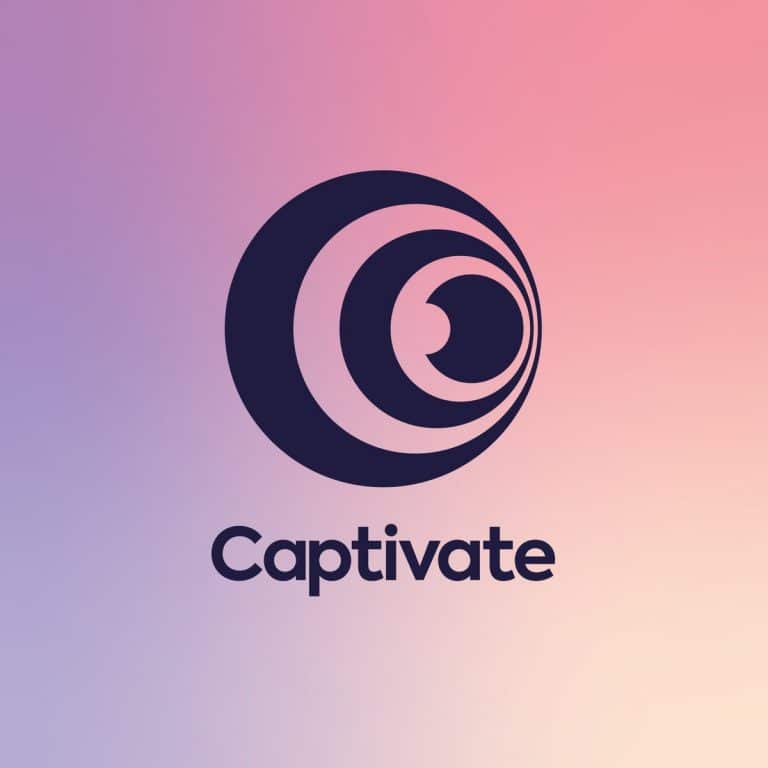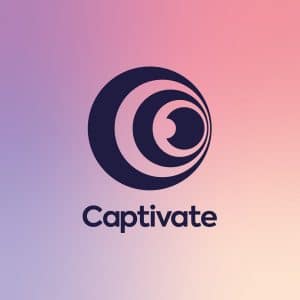 Captivate FM
I LOVE Captivate! It's the best podcasting host service with a low cost and amazing analytics.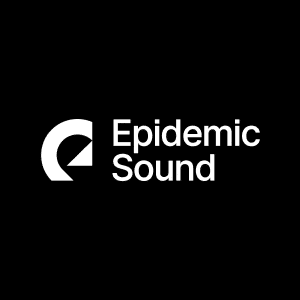 Epidemic Sound (30-day free trial)
An awesome collection of royalty-free sound effects and music.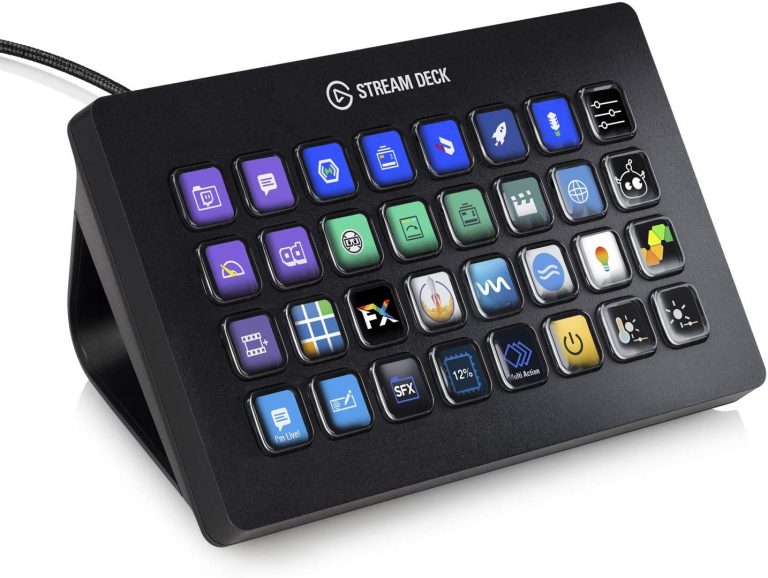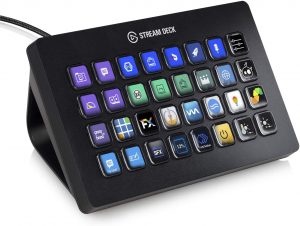 Stream Deck XL
I started out with the standard Stream Deck, but if you have the budget, it's well worth getting the XL model. With this you can change scenes, camera angles, add graphics, comments and more! I've even programmed my lights and camera to switch on and off with it!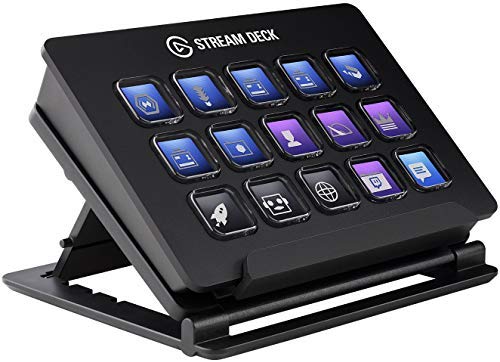 Stream Deck
The standard sized Stream Deck from Elgato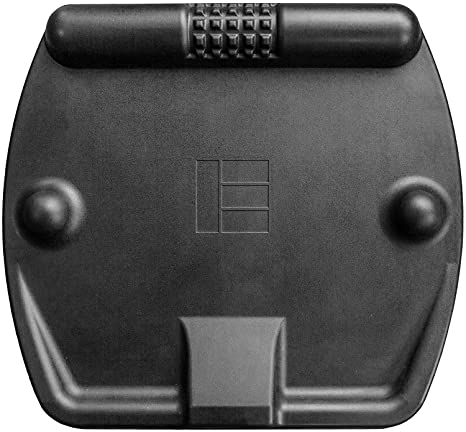 CUBEFIT TerraMat Anti-fatigue Standing Mat
I prefer to stand for my live broadcasts. It's better for your posture and breathing, and helps you keep your energy levels up. This anti-fatigue mat from CUBEFIT makes standing so much easier, and gently massages your feet. I recommend the bigger version, but if that's difficult to find, the "Lite" version is good too.
Lighting is such a personal option, so I've included a variety of options below. I personally use 3 Neewer 480 LED lights, but I am also tempted to buy an Elgato Key light as I know they are awesome. If you wear glasses like I do, I don't personally recommend ring lights. You'll get a a reflection in your eyes!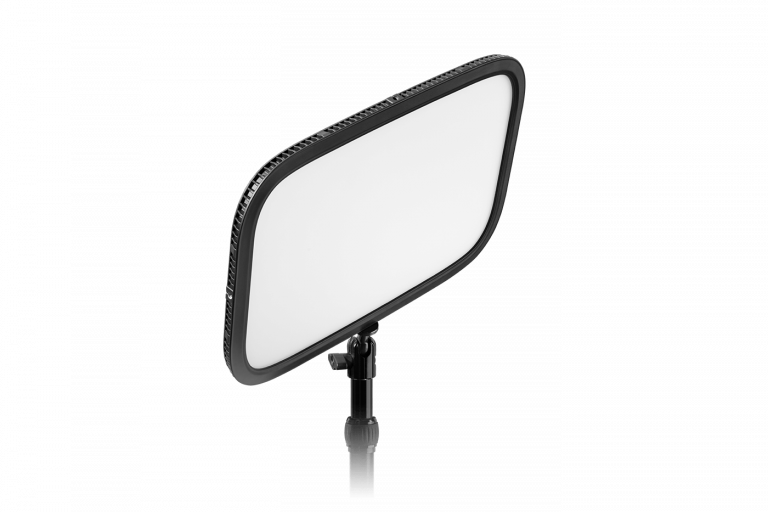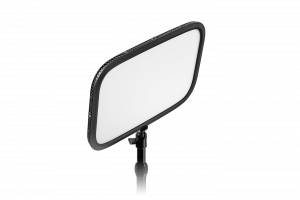 Elgato Key Light
They are not cheap, but the Key Light from Elgato is a beautiful and powerful light built for live streaming. It has a diffusor and you can change the color directly from your computer or Stream Deck. This model is designed to clamp to your desk.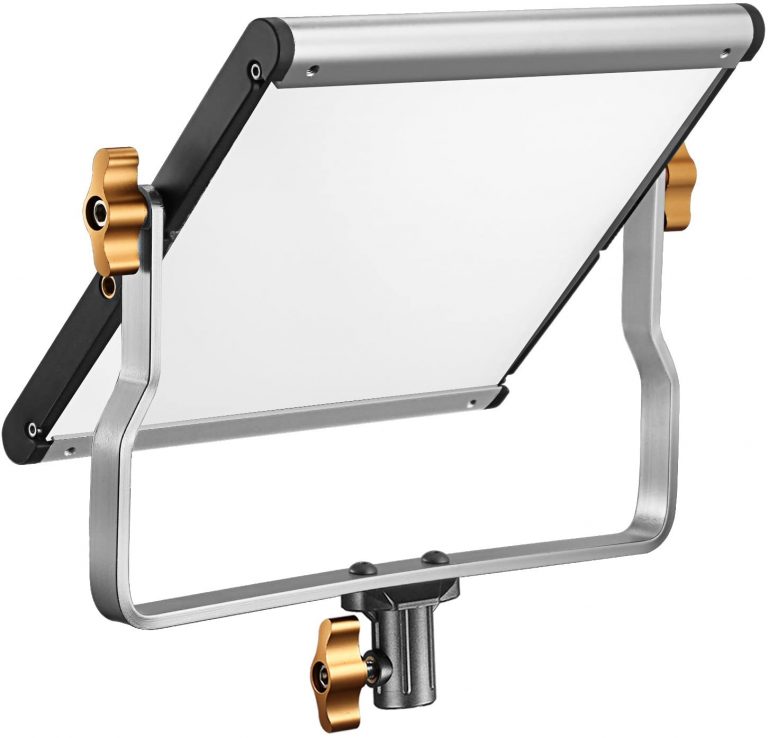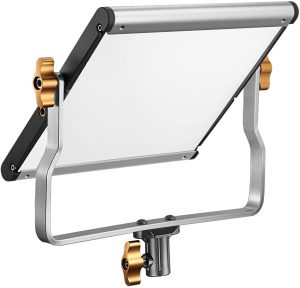 Neewer 480 bi-color LED light
Really lightweight LED lights from Neewer. You can adjust the color temperature (it has yellow and white LEDs) and it has a diffuser. I have 3 of these (perfect for lighting your green screen). But even just one will help light you really well.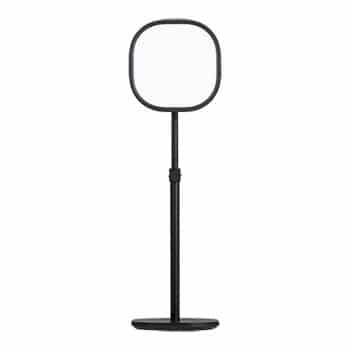 Elgato Key Light Air
A smaller and lightweight version of the Key Light. This model has a desk stand instead of a clamp and is less expensive than the standard Key Light.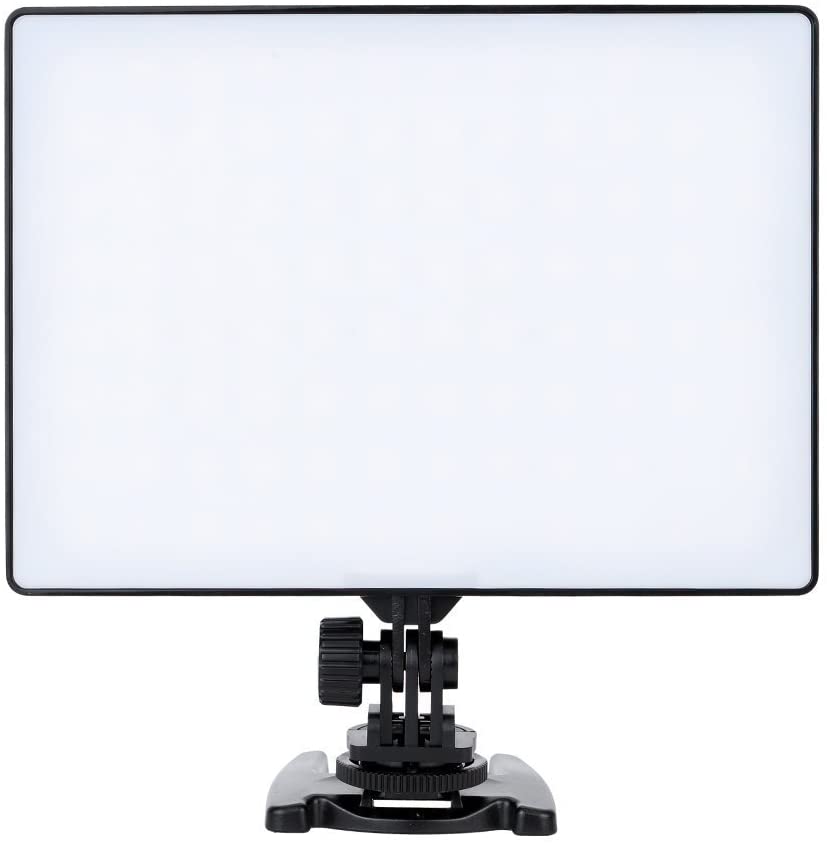 YONGNUO YN300 Air Pro LED
These are small and lightweight lights that are perfect for a smaller live video studio. My friend Justin Brown recommends them, and they really awesome. They are also a lot cheaper than the above models.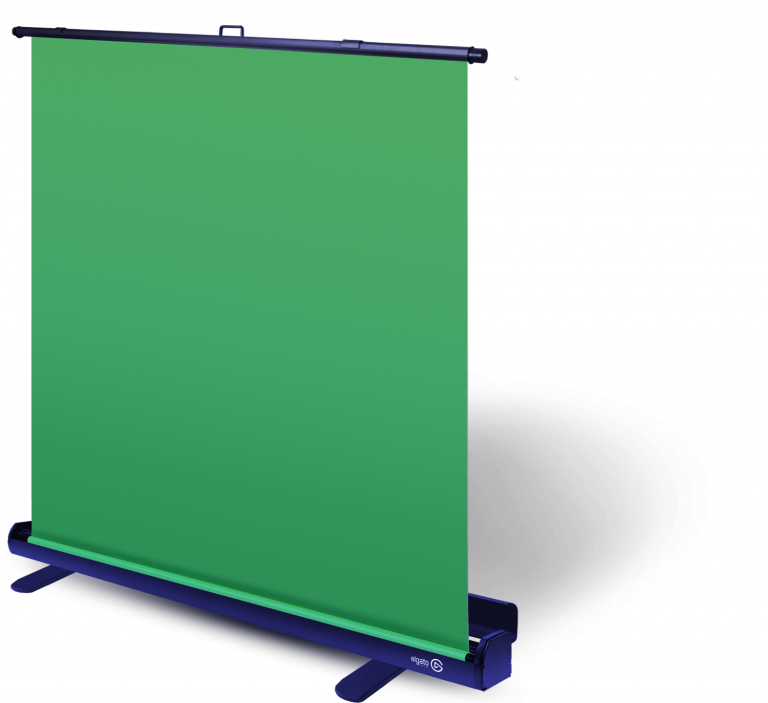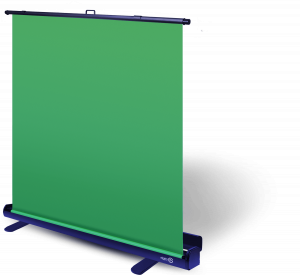 Elgato Green Screen
This green screen from Elgato just pulls up in seconds and is so easy. Create fun backgrounds for your live streams. They are perfect for how-to videos where you can put yourself on top of a tool or website you are showcasing.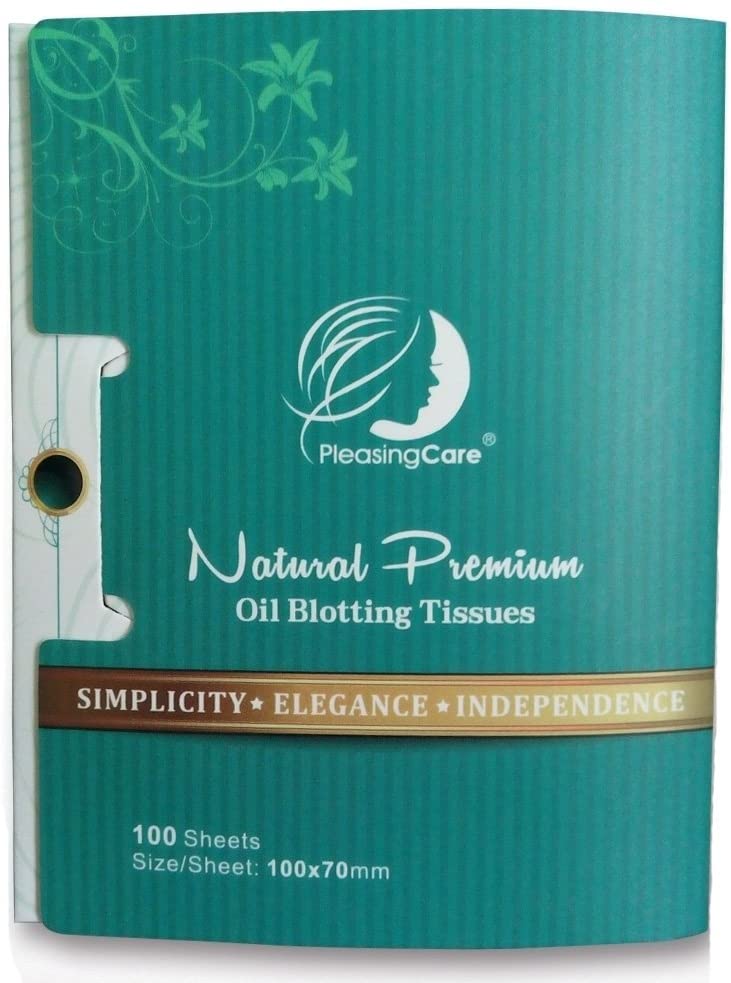 Absorbing Tissues
These natural bamboo charcoal oil absorbing tissues are perfect for getting reducing "shiny face" for your live shows! Just a quick rub around your face will absorb sweat and make you look far less shiny before you go live. Especially good on those hot days!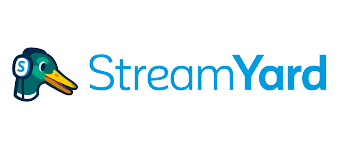 StreamYard
StreamYard is a really easy to use live streaming tool that works in your browser. You can have up to 10 people on your show and it includes multicasting.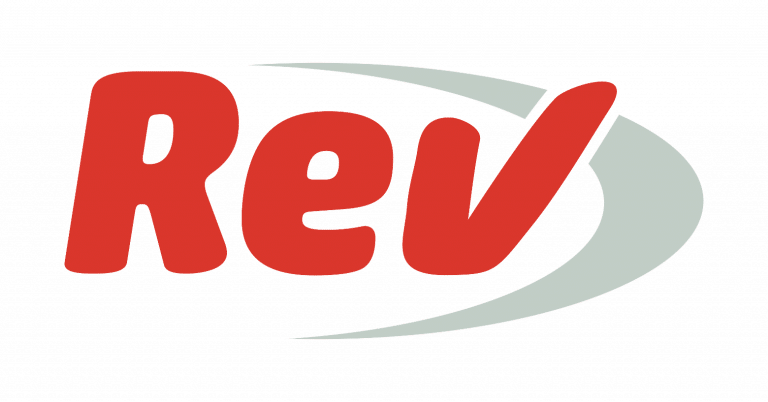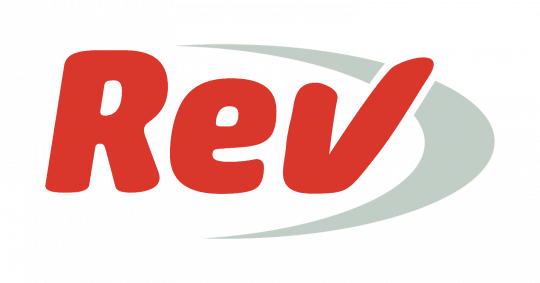 Rev
Get captions and transcriptions of your videos at a low price. Rev uses real humans to transcribe your videos, meaning the quality is top-notch. And that means a huge amount of time saved to repurpose your live videos into your blog posts. And you can get captions done of your live videos to encourage people to carry on watching the replays of your live shows.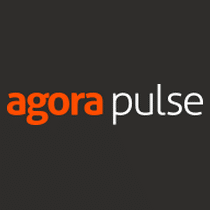 Agorapulse
My favorite social media management tool! Includes publishing, analytics & reports. Helps you manage comments across Facebook, Instagram, LinkedIn, YouTube and Twitter. And it also works with LinkedIn Live comments!