7 Reasons NOT to use Agorapulse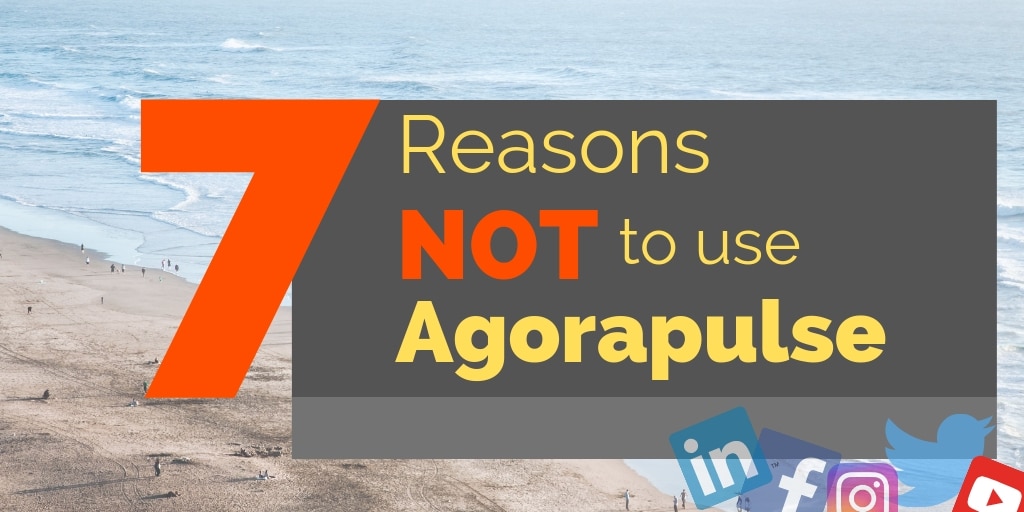 This is a full review of my favourite social media management tool, Agorapulse.
I'll cover the main advantages of using Agorapulse and Agorapulse pricing with alternatives.
However, I am also sharing the 7 Reasons why you might NOT want to use Agorapulse.
I've written 7 Reasons NOT to use Hootsuite and 7 Reasons NOT to use Sprout Social. A review of Agorapulse is long overdue.
So Many Tools!
There are so many social media tools out there!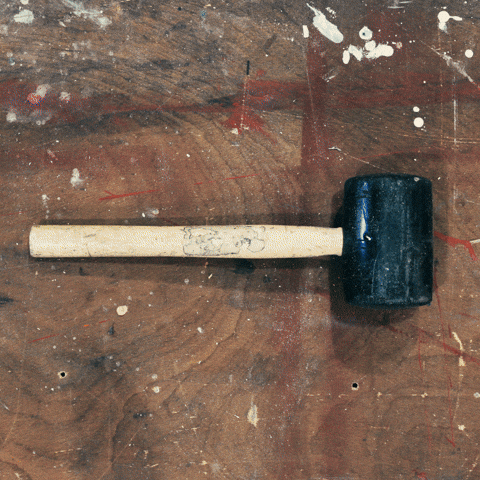 Some years back I started to create a database of all the social media tools out there. I stopped when the list exceeded 1,000!
If you're looking for a social media tool for your business, it's tough to choose. There are many reasons…
There are too many tools
It's difficult to compare them and find the best one for your business
You can't always see the information you want from their website
Can you believe their marketing spiel?
Back in 2012, not long after I started blogging, I wrote a controversial review on Hootsuite which focussed on the reasons why you might not want to use it. I liked a lot about Hootsuite, but there were also many things that frustrated me. And I couldn't find anything written about these issues. So, I came up with 4 reasons not to use Hootsuite which quickly became 7. Soon after I published it, the article became very popular, and it's still regularly visited today with over 850 comments.
How I discovered Agorapulse
I'm a massive fan of Agorapulse. I started using it back in 2014 after speaking with the CEO, Emeric Ernoult.
I was struck by how generous Emeric was with his time - answering all the questions I had about the product. Not only that, but he's been so supportive of me over the years and become a fantastic mentor and friend.
At first, it took a lot of persuading to test out Agorapulse. I didn't get what Agorapulse was offering. But slowly, it started to dawn on me how amazing the tool was. Since then, I've started using it every day for my social media management, and I've become a brand ambassador.
But that doesn't mean it's the best tool for you. I'm a big fan of other tools too, and it's my objective to be as unbiased and objective as possible.
The Perfect Tool?
No tool is perfect. And although I love, use and advocate Agorapulse, it is NOT perfect.
It lacks certain features I really wish it had.
And it may not be the best tool for you and your situation.
Another tool such as Hootsuite, Sendible, Buffer, Zoho Social, Sprout Social or even no tool at all might be better for you.
While I love Agorapulse, this article is all about why it might NOT be the best tool for you. And just like my other NOT articles for Sprout Social and Hootsuite, I aim to be as unbiased and candid as possible.
It's not 2012 anymore, and the social media management landscape has changed. Hootsuite is still the big guy. It's the most prominent and most well known social media management tool, has over 16 million users and employs 1,000 people from over 175 countries.
But in October 2018, Hootsuite announced they were up for sale. The Hootsuite Pro plan has increased 7 and a half times. Sprout Social is still a big player, but they are heading more towards the enterprise sector, and their prices have gone up significantly. As of 2021, Hootsuite has still not found a buyer and hey've lost their way.
There are many more social media management tools that are vying for our attention including Sendible, Loomly, Lately, MavSocial, Zoho Social, and many other tools.
And some tools concentrate on certain aspects of social media management such as Buffer, Later, Kontentino, Smarter Queue and more.
That's why I've updated my Hootsuite article and am in the process of writing new articles on the pros and cons of the major social media management tools. My hope is that this article will help you find the best tool for your business - whether that is Agorapulse or another tool.
Of course, if you want to try out Agorapulse, they offer a 30-day free trial.
What is a Social Media Management Tool?
A social media management tool aims to be the "One Tool to Rule Them All" when it comes to managing your social media. It does more than just post and schedule content.
While Buffer, Social Champ and Smarter Queue are all great tools - they focus on one thing - posting/scheduling. They don't help with social listening or engagement.
Brandwatch, Talkwalker and SEMRush are amazing listening, reporting or SEO tools, but they're not full social media management tools.
A full social media management tool should do all the following:
Posting (including scheduling) content to your social media channels
Analytics and reporting on your social media efforts.
Engagement. So you can respond to your social media mentions, comments and messages efficiently.
Listening. So you can find and engage with people talking about your brand, your competitors or keywords.
Audience Management. See who your fans or followers, who is interacting with you and who are your biggest advocates and influencers.
Of course, you may not need a full social media management tool.
You could get by using a combination of tools (just be aware that the costs for many individual tools can stack up).
Or maybe you don't need to use a tool at all - maybe managing your channels natively on the social networks themselves is all you need. I'll cover more on this later.
The History of the Agorapulse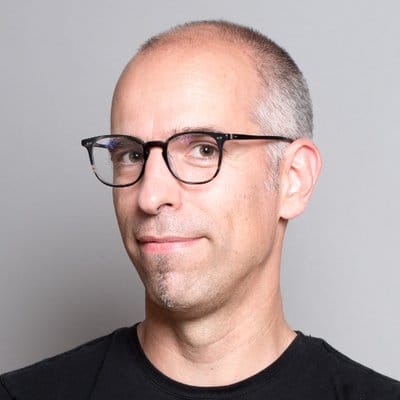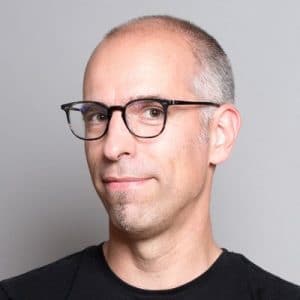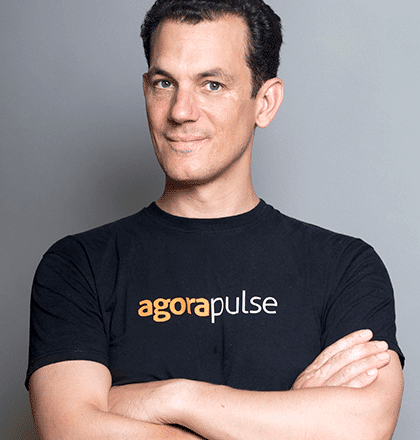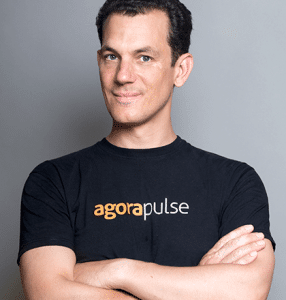 Benoit Hédiard (CTO) & Emeric Ernoult (CEO)
If you're wondering what's with the name, we'll need to brush up on our ancient Greek!
Agora was a central public space and literally means a "gathering place" or assembly. The "Pulse" refers to vibrations of energy. Put them together and you get a place where your social vibrations of energy meet in one place.
And apparently "agora" means "now" in Portuguese, so you could say that Agorapulse is the "pulse of now" in Portuguese!
At first, Agorapulse focussed on creating contests and promotions on Facebook. Back then, creating apps for your business page was a popular strategy. There were tools such as Shortstack and Woobox that allowed you to create tabs for your Facebook page for contests, promotions and giveaways. To create these tabs, you'd typically need to create some custom code, but Shortstack and Woobox made this easily without any coding knowledge.
Agorapulse had a similar toolset to add tabs to your page. You could easily create custom Facebook tabs, contests, sweepstakes and quizzes. But in addition to the same features that Shortstack gave you, Agorapulse became a full social media management tool for Facebook. It allowed you to schedule posts, tag content and automatically moderate content. They also added a social CRM to help you engage with your fans more effectively as well as detailed analytics.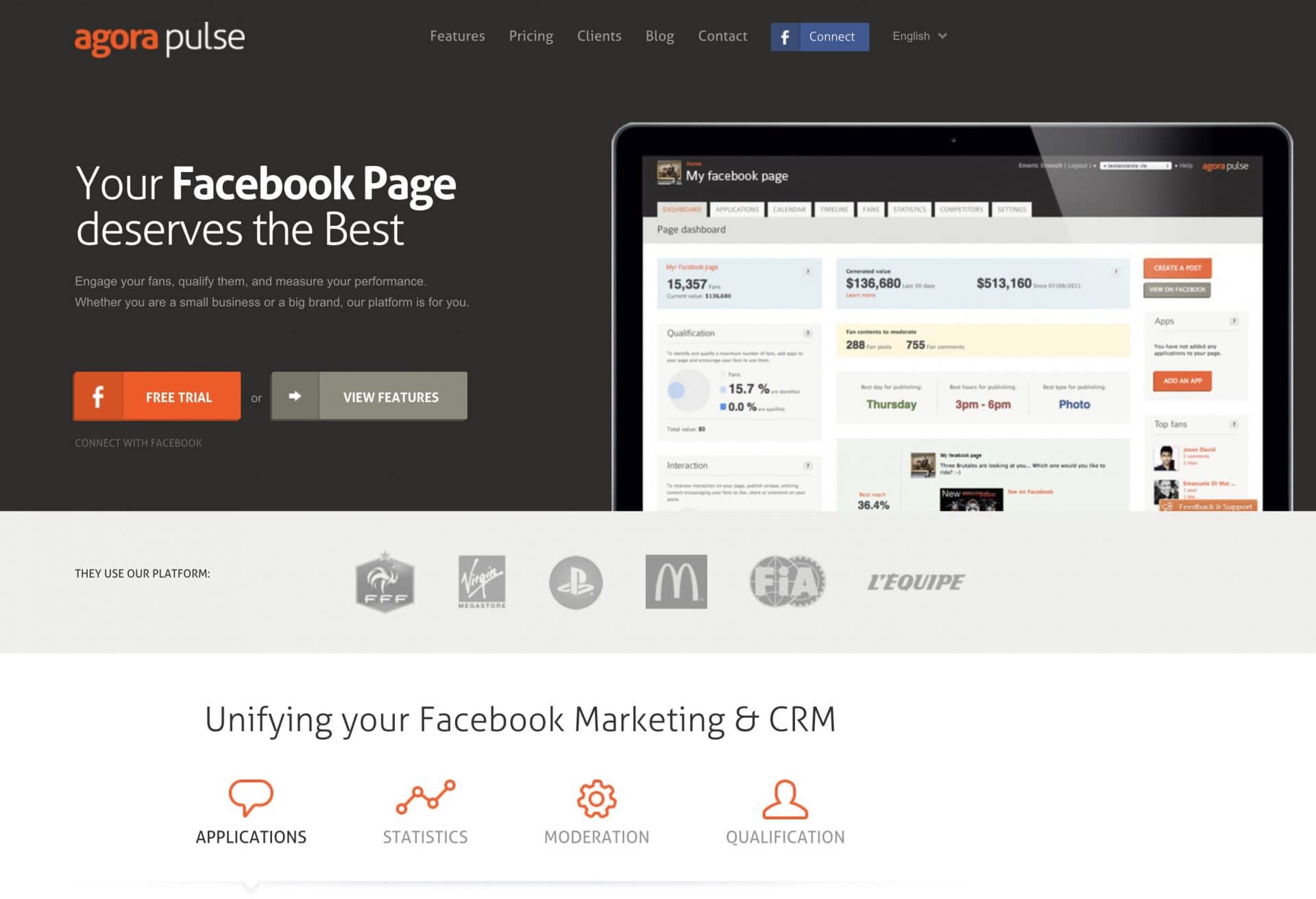 In 2014 they integrated with Twitter, and in 2015, Instagram.
The big focus was the social inbox. This is still one of the best features of Agorapulse - allowing you to get through your social mentions quickly and effectively by replying, archiving or delegating to a team member.
In 2016, LinkedIn and Google+ was added to the list of integrations and in 2018 Facebook groups and YouTube.
The Facebook Contest Apps feature was removed from Agorapulse in 2018. Custom tabs and apps aren't used so much these days, and they didn't fit into the modern Agorapulse as a full social media management tool.
2018 was a big year for Agorapulse with queue categories, bulk upload, RSS Bulk Upload, Instagram Direct Publishing, new mobile apps, new bulk image upload feature, YouTube comment pre-moderation, UTM Tracking, LinkedIn Reports, Multiple Ad Accounts Support and more.
Agorapulse still has its head office in Paris, but their team has grown and is truly global all over the world.
Despite their fantastic growth, it's staggering that they have done this with no VC funding. They've bootstrapped their business and by building relationships with their customers and with influencers in the social media and marketing world.
It's worth reading more about Emeric's (the CEO) story. He's had his fair share of setbacks and struggles. It has not been an easy journey. I got to know Emeric in 2014, and have seen from the inside the struggles and successes since then. You can read more about Emeric's story here.
Before we dive into the 7 Reasons why Agorapulse might not be a good fit for you, I want to go through the pros. I'm not going to go into significant details here - that's for another article (which is coming).
Agorapulse integrates with most of the major networks:
Twitter (publishing, comment management, listening & reports)
Facebook Pages (publishing, comment management, Ad comment management & reports)
Facebook Groups (publishing only)
LinkedIn Profiles (publishing & comment management)
LinkedIn Pages (publishing, comment management & reports)
Instagram (publishing, comment management, Ad comment management, listening & reports). Direct publishing (image & video) or scheduled publishing via mobile app (images, videos and stories)
YouTube (publishing, comment management & listening)
As well as that, Agorapulse offers a wide variety of features including...
Inbox zero - get through all your comments, mentions and messages quickly in one stream. Reply, archive, assign to a team member or label it and get down to inbox zero.
Inbox assistant - set up automated moderation rules for social comments, mentions or messages to tag, assign or archive based on certain keywords
Amazing reports - the reports in Agorapulse are amongst the best I've seen
View and engage with Facebook & Instagram Ads unpublished "dark" posts - most social media management tools won't show you the comments in chronological order to your Facebook or Instagram Ad posts, Agorapulse does.
Full team management - all Agorapulse plans allow you to have multiple team users. And now all plans offer full team management. This gives you the ability to create draft posts and assign posts to other team members and much more.
Queuing system - the ability to queue and recycle evergreen content from different categories.
The Agorapulse team and culture
Fast and friendly support
Mobile app for iOS and Android
Official Facebook and Instagram Partners
Free access to the Social Media Manager School (for Premium plans and above)
And so it's time to look at the cons of Agorapulse. They include the cost, lack of enterprise support, lack of Twitter power tools, no unified feed, no assets library, no Pinterest integration and a lack of integrations.
Reason #1
Can be expensive
When I first wrote this blog post, Agorapulse was not cheap. The basic plan (Pro) was $99 per month (the equivalent of $79 per month if you paid annually).
But as of 2023, Agorapulse is now a much cheaper option than Hootsuite and Sprout Social. Agorapulse has a generous free plan, and its standard plan is only $69 per month (if paying monthly) or the equivalent of $49 per month (if paying annually). Hootsuite's cheapest plan is $149 monthly, and Sprout's is $249 monthly!
However, I'll keep this reason here, because it is important to discuss social media management tool pricing.


A few years ago, Agorapulse offered a plan called the Small Plan which was $468 per year (equivalent to $39 per month). This went away for a while. But then the free plan was launched, followed by a new standard plan which costs the equivalent of $49 per month.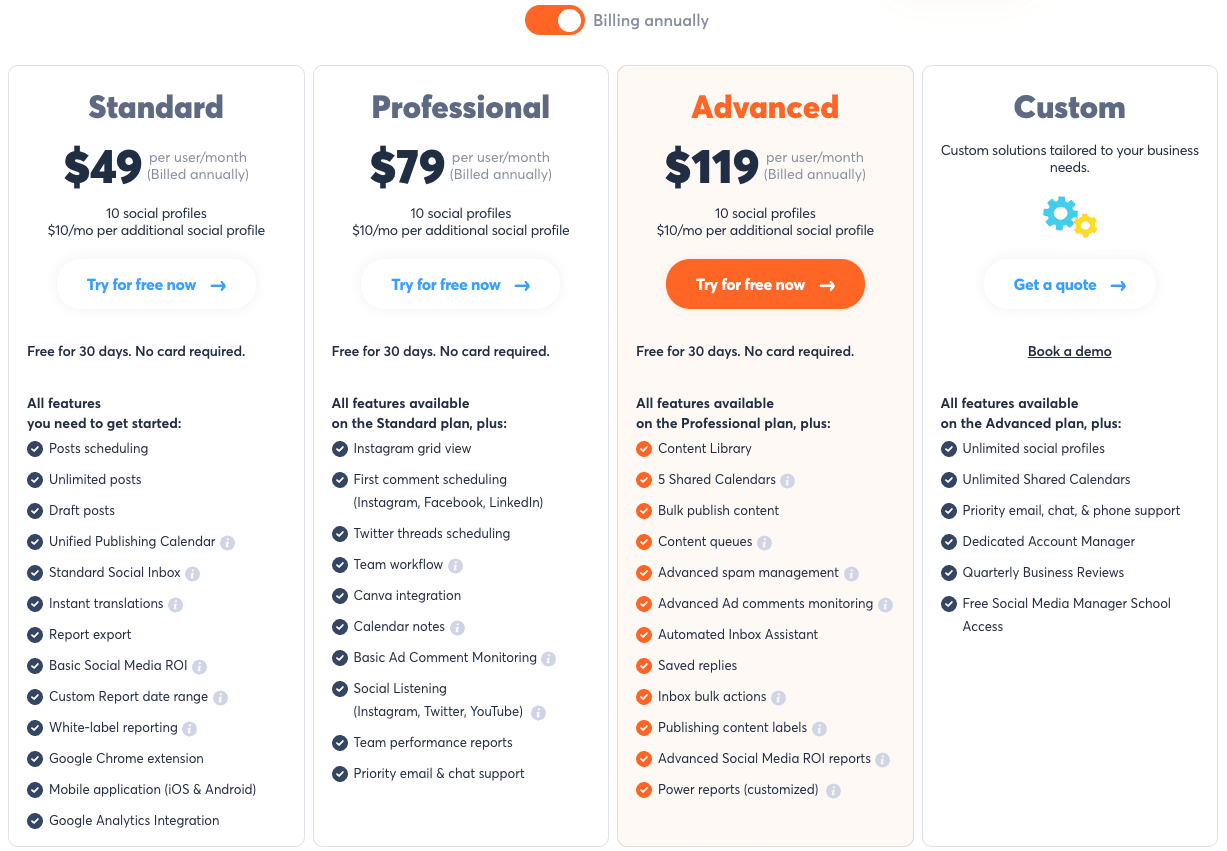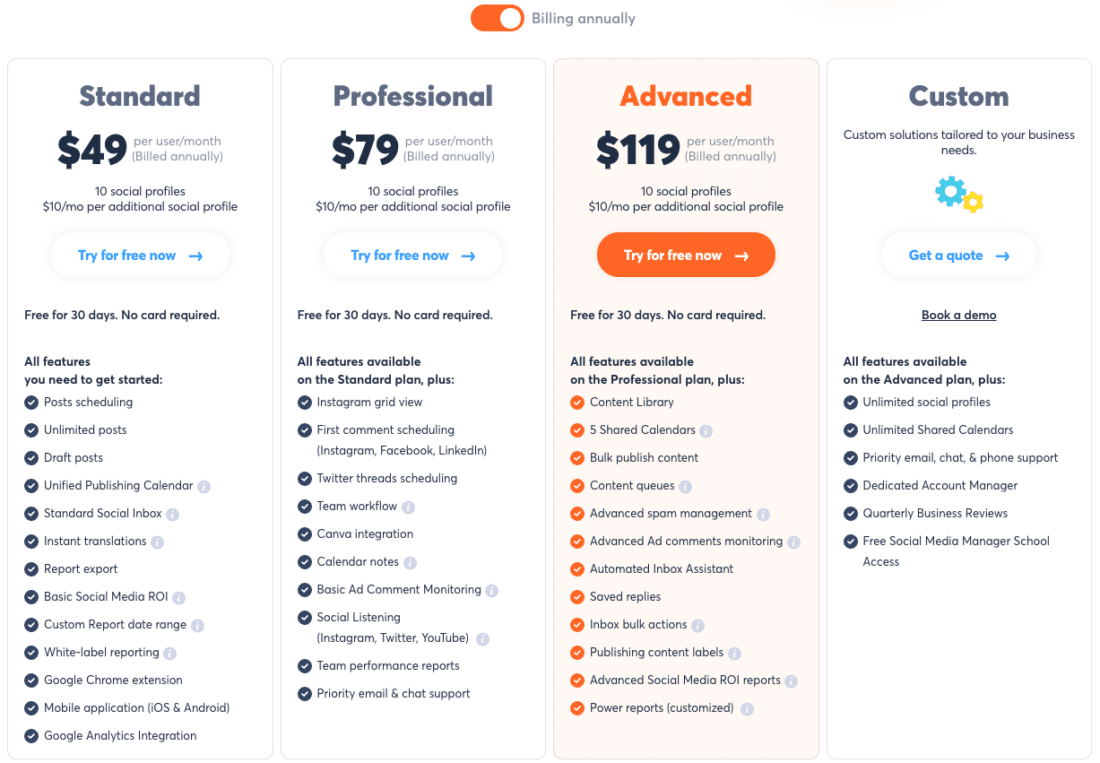 Going Native: Agorapulse might be Overkill
If your business is small, you have a tiny budget, or you are just starting off, it's worth asking the question…
Do you actually need a social media management tool at all?
Instead of investing in a social media management tool, it might be better to go native!
Managing your social networks natively on the social networks themselves makes a lot of sense at the start. There are pros and cons to this…
Advantages:
It's free
No new interface to learn
Reports may give you some information an external tool can't
Offer you features a 3rd party tool can't give you
Disadvantages:
Not good for teams (you may need to share your password)
You need to log into each social network separately
No unified reports
No ability to manage all your comments, mentions and messages in one place
There's even a planning tool that specifically doesn't offer scheduling. The founder of ContentCory wrote a blog post explaining his reasons for publishing natively.
If it's just you managing a couple of networks and are just starting out, then investing in a social media management tool like Agorapulse (or Hootsuite, Sprout Social or Sendible) is just going to be overkill. Only do it if social media is one of your top priorities and you intend on growing your team in the short term.
There are Cheaper tools for Solopreneurs
When I first wrote this blog post, there were quite a few cheaper tools when compared to Agorapulse. As of 2023 this is no longer the case. MavSocial and Hootsuite were cheaper, but they are now more expensive.
However, if you are a micro-business or a solopreneur, and you don't need any fancy team management features or advanced reports, then you could look at Zoho Social or Sendible:
Zoho Social from $15/mth (or the equivalent to $10/mth if paid annually)
1 brand (9 social profiles), 1 user
Sendible from $29/mth (or the equivalent to $25/mth if paid annually)
12 social profiles, 1 user.
There are more expensive tools out there, of course. Sprout Social's cheapest plan looks the same as Agorapulse's cheapest. But you get fewer features and just one user:
Sprout Social from $249/mth (or the equivalent of $237 per month for annual payment)
5 social networks, 1 user.
The cheapest plan from Agorapulse is $69/mth (if paid monthly), or $588 per year (the equivalent to $49/month). This gives you 10 social networks and 1 user.
Just be beware of comparing the cheapest plans on price alone. List your criteria and then do a complete comparison. To help, I've created a comparison tool for Sprout Social, Hootsuite and Agorapulse here.
Cheaper tools for scheduling content only
If you just want to post or schedule content to your social channels, then Agorapulse is going to be overkill for you. In fact, other social media management tools such as Hootsuite, Sendible and Zoho Social will all be over the top for your needs.
If you don't need a tool to help you manage and reply to your social comments, mentions and messages, then you could consider a scheduling tool. For example Buffer, Social Champ or Later.
Buffer's Essential plan costs $6 per social channel per month. Buffer has some cool geeky features such as RSS support, IFTTT and Zapier, link shortening and a browser extension. Buffer integrates with Twitter, Facebook (pages and groups), LinkedIn (profiles and pages), Instagram (direct publishing) and Pinterest.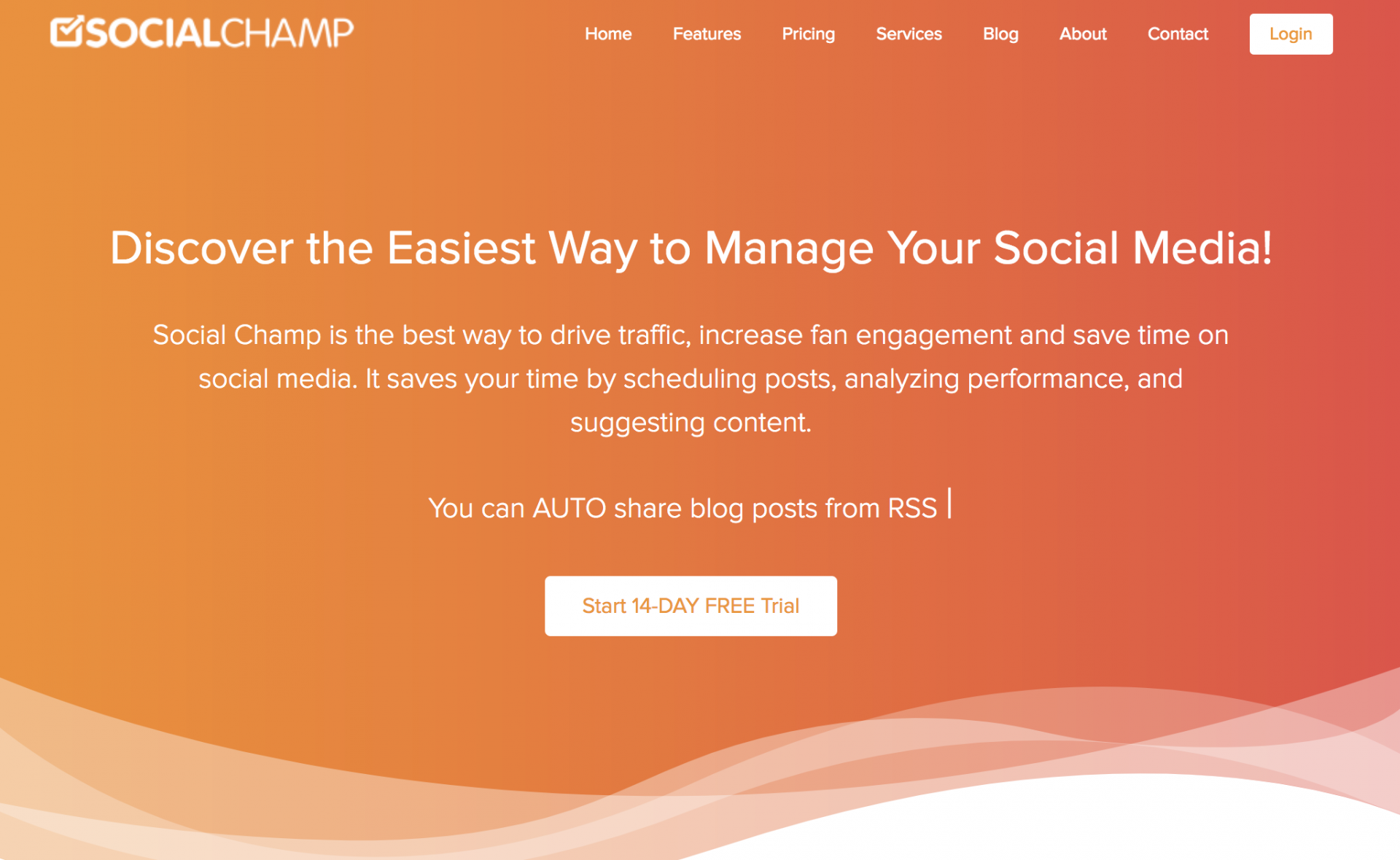 Social Champ, is very similar to Buffer. Their Champion plan is $29 per month and allows you to schedule up to each of 12 channels. It also has a limited free plan. It integrates with Twitter, Facebook (pages and groups), LinkedIn (profiles and pages), Instagram (not direct publishing) and Pinterest. Again, it has some geeky features - such as the ability to repeat posts, link shortening, image editing and a browser extension.
Later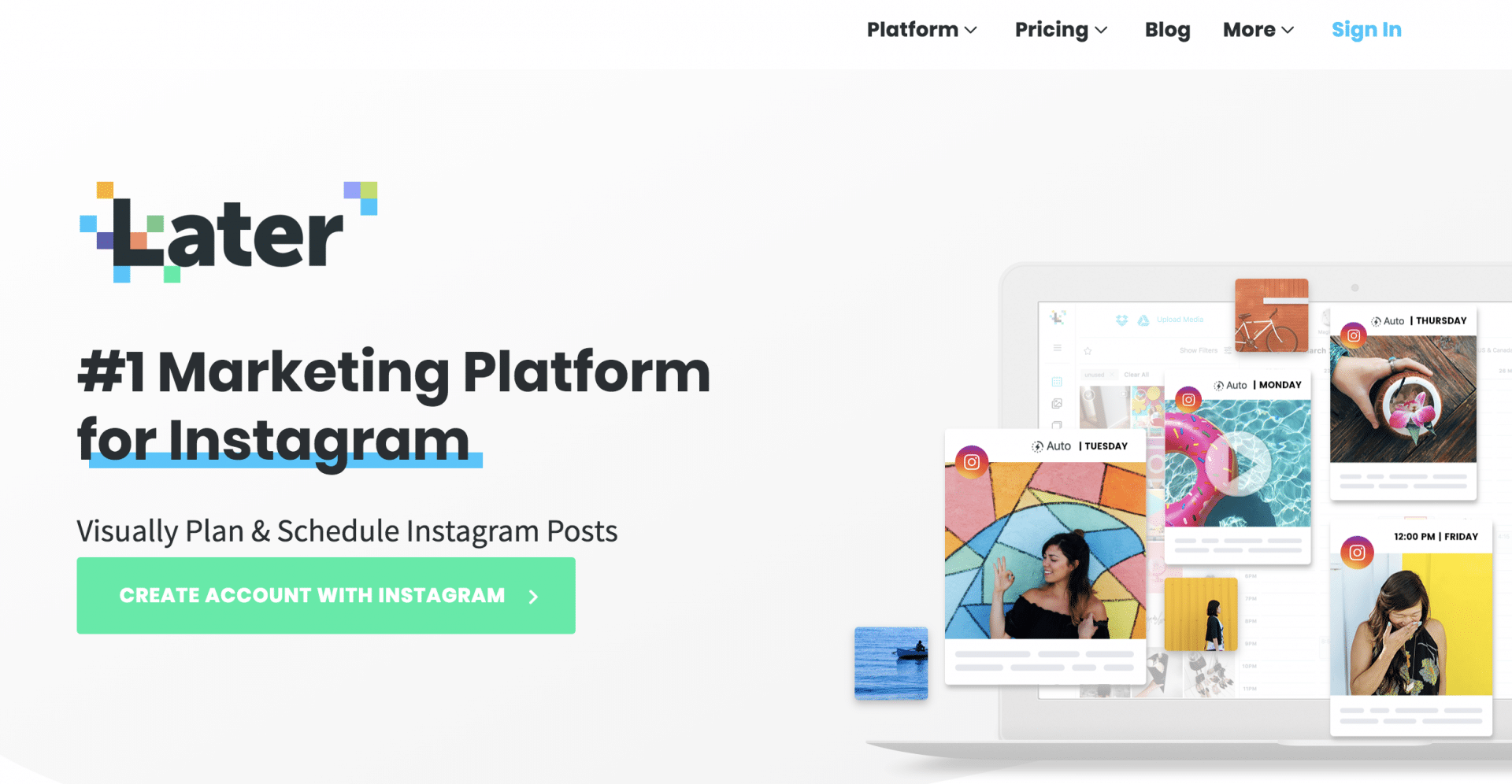 If you are particularly focussed on publishing to Instagram, then Later could be an option. Although it integrates with Twitter, Facebook and Pinterest, Later has a rich feature set for Instagram. You can automatically schedule and publish images and videos to Instagram and use the visual planner to get your feed to look the way you want it. And they also have a media library where you can keep all your digital assets in one place.
Cheaper tools if you just want queuing
Most tools allow you to schedule content as well as publish immediately. This means you post content at a specific date and time.
Social media content queues work in a different way.
For each social network, you create a schedule. These are the times when your content will be posted.
You can then add content to each of your queues.
When the next time slot comes up, the first piece of content gets posted. And then the second piece of content comes to the front ready for the next time slot. When it's time for the next time slot, that piece of content gets posted… and so on.
Some tools, such as Buffer or Sprout Social, allow you to set up just one schedule per network. Whereas tools such as SmarterQueue, Edgar and Agorapulse, allow you to set up different schedules for different types of content. For example, you could have a schedule for jokes, another for "how to" videos and another for photos.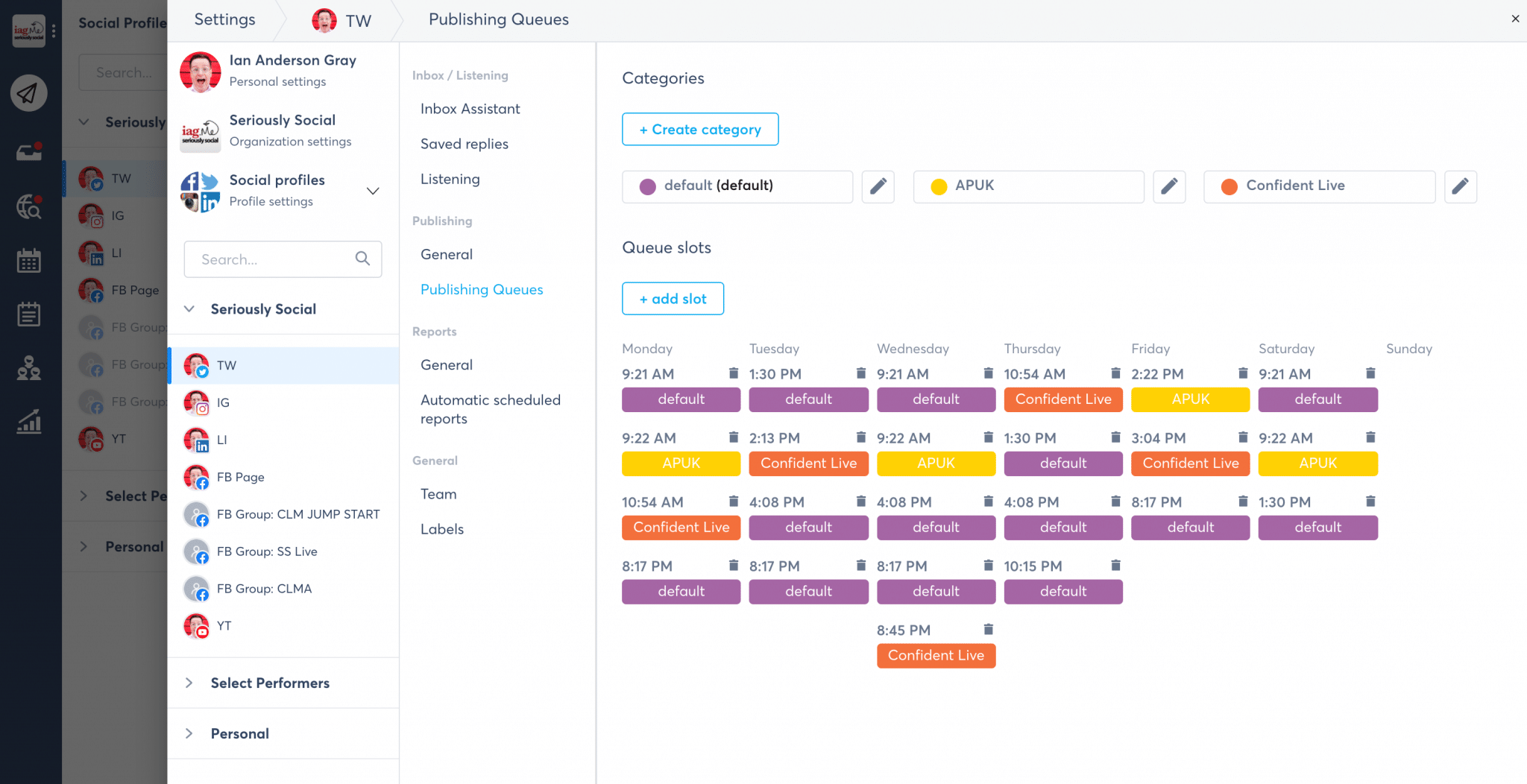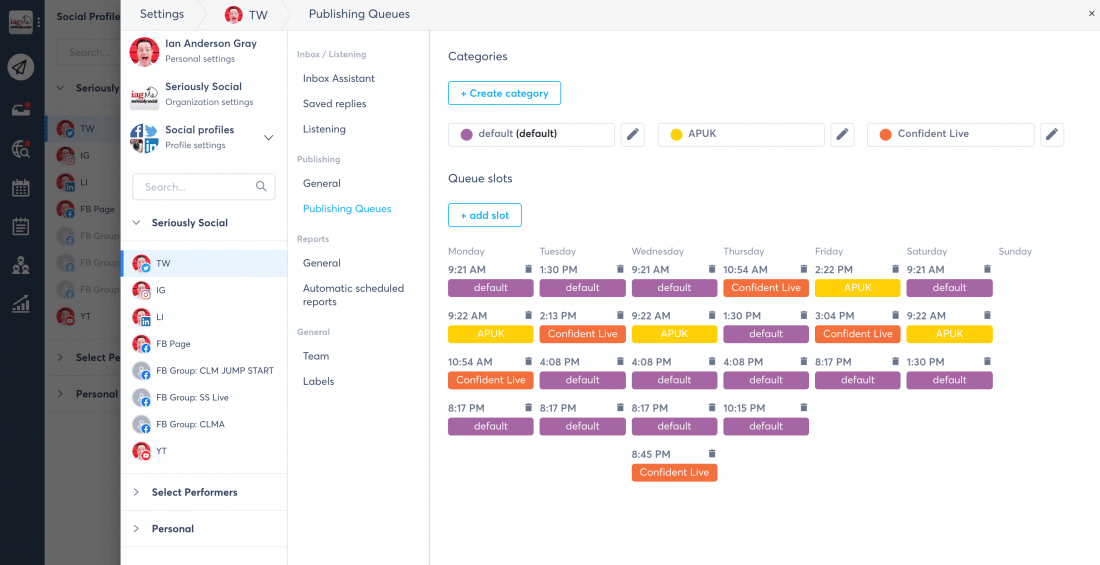 With queuing, some tools offer the ability to repeat content. For example, once a piece of content gets published, it gets added back to the queue again. Some tools will repeat forever, and some will let you choose how many times you want it to repeat.
Do be aware, that Twitter no longer wants you to post duplicate content. So most tools won't allow you to repeat content in a queue to Twitter unless you modify the content each time.
Buffer, Sprout Social and Hootsuite all have queues, but they don't have the ability to repeat.
Agorapulse does have a repeat feature (except for Twitter), and you can set how many times it will repeat and the minimum duration between the same content.
But if you just want a scheduling tool (with queuing across different categories and the ability to repeat) then Agorapulse may just be over the top for you. There will be cheaper options...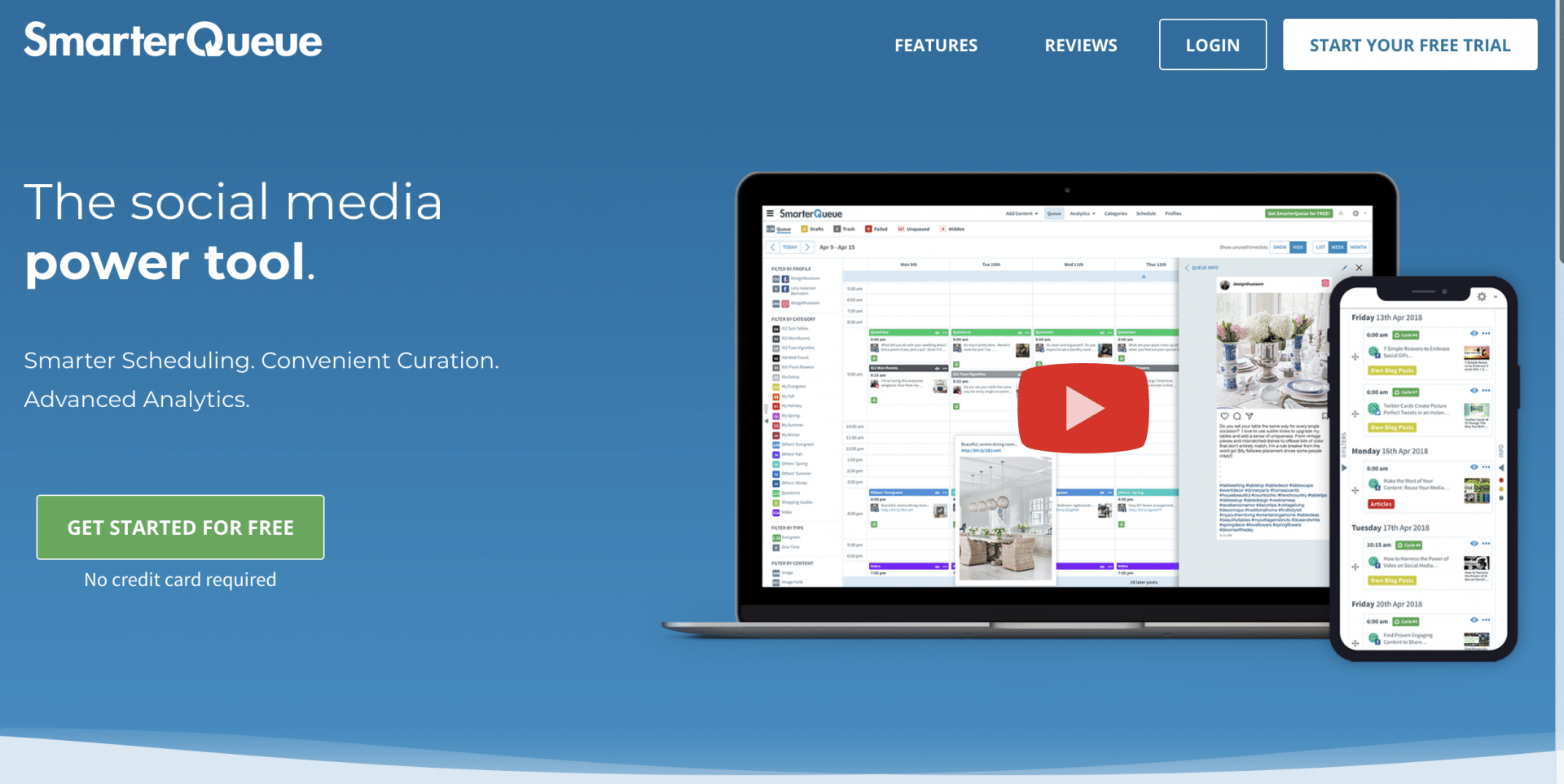 Smarter Queue plans start from $19.99 per month. This gives you 4 networks, 10 posts per profile per day, 10 categories and 500 queued posts.
I've tried quite a few other standalone queuing tools, and it's my top pick. It has loads of features including evergreen recycling, the ability to create variations of evergreen posts, seasonal categories and analytics. SmarterQueue is not a full social media management tool. It's not going to help you with managing your social inbox or with managing your followers. But if all you need is to schedule and queue, SmarterQueue will be a cheaper alternative to Agorapulse.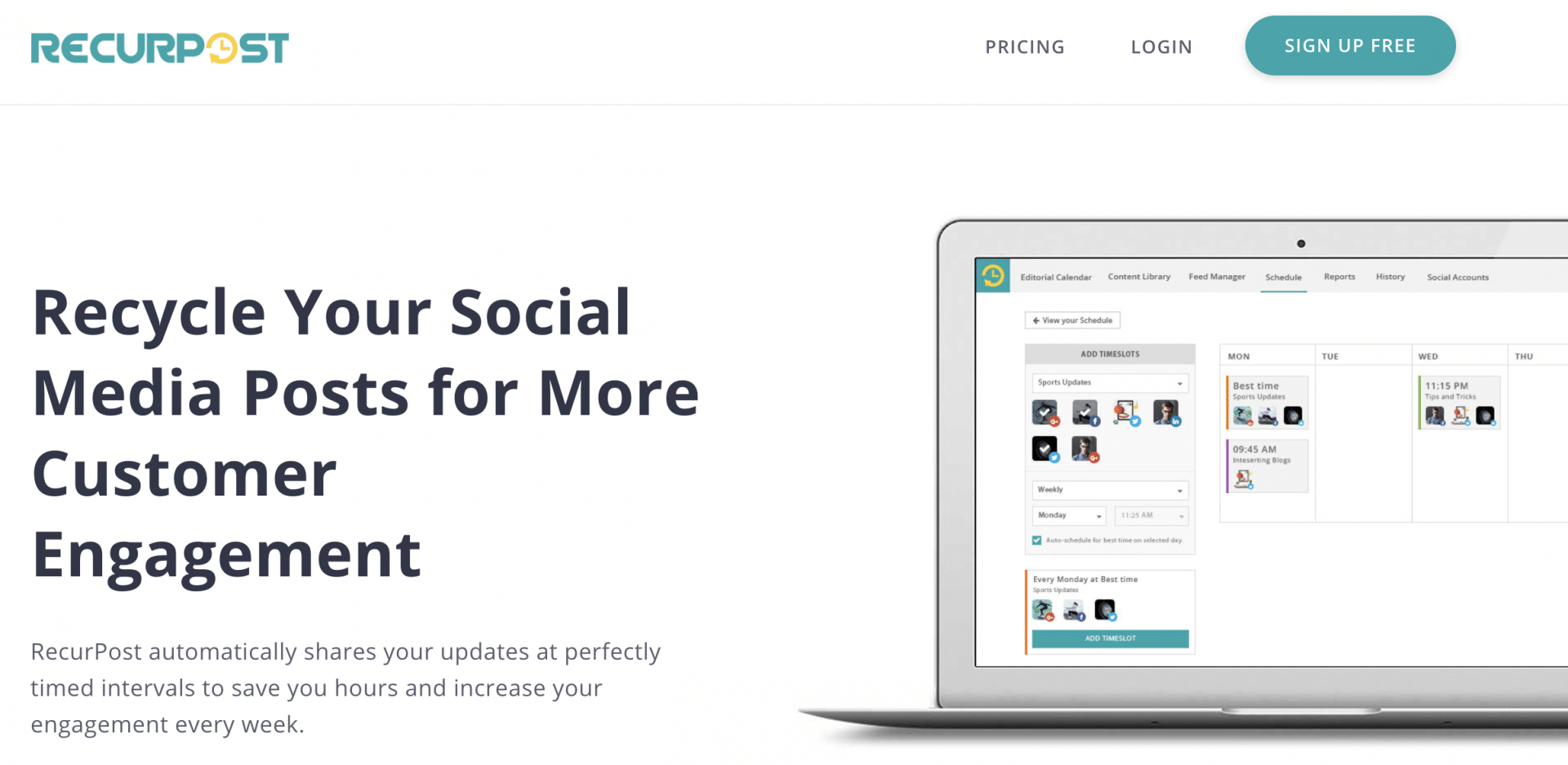 An alternative to SmarterQueue, is RecurPost, which is a standalone queuing tool. One advantage is that they offer a free plan which gives you 3 social networks with 100 recurring updates. The paid plans range from $15 to $50 per month and allow you to vary your Tweets and post videos.
Kontentino is a social media planning tool with some powerful features. Currently, they don't price in dollars - just Euros. Although they don't have a free plan, their base plan is only €10 per month and includes 3 social networks, 500Mb storage and analytics. Teams will need the XS plan (€54/mth) or above. The XS plan gives you the approval workflow and more storage.
Their small plan and above have some great features including 10 users, Post checklists, Post versions, Review history, UTM tag builder and Picture enhancements. Again, Kontentino has apps for iPhone and Android.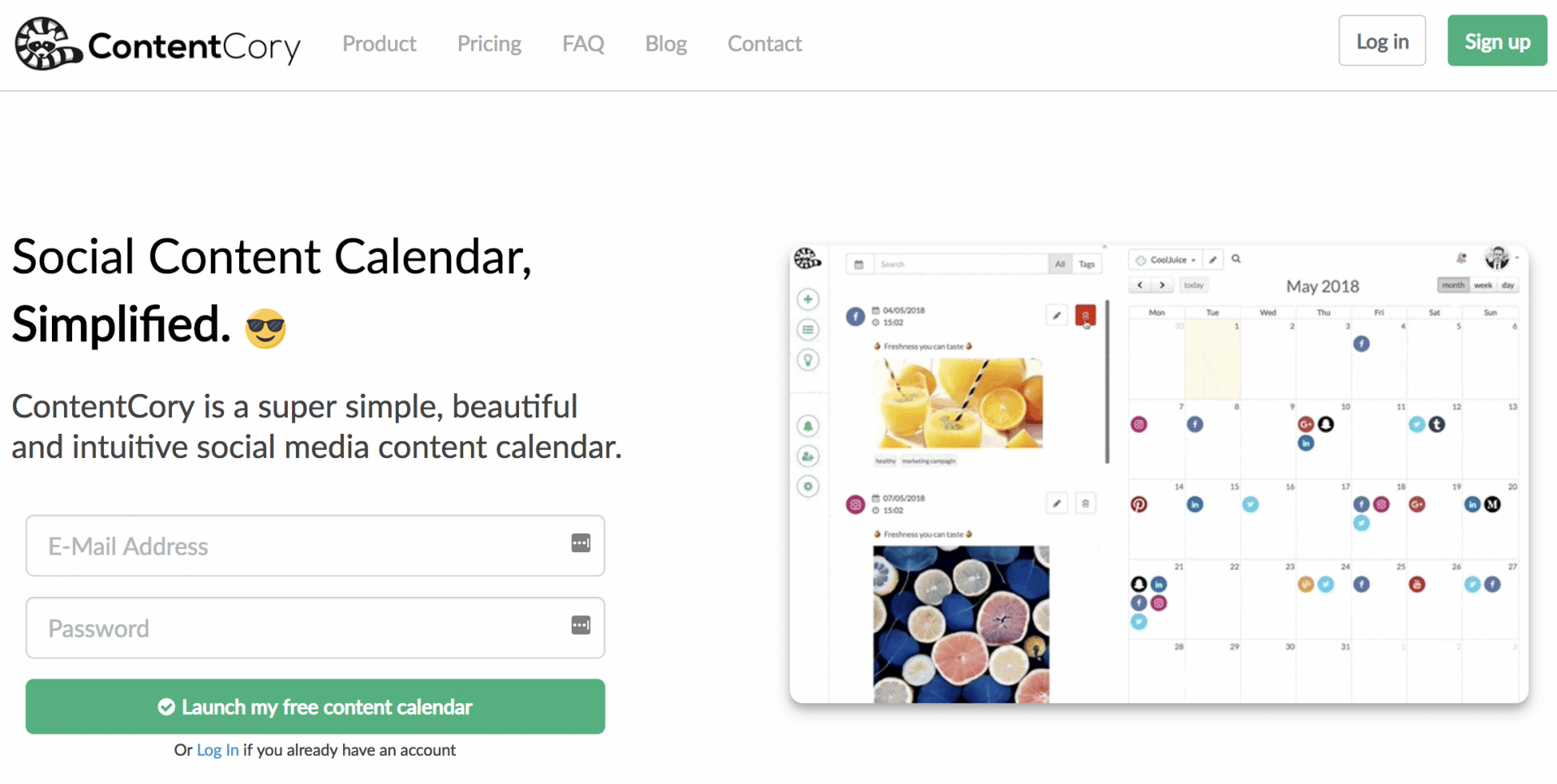 ContentCory is a bit different. It's a social media planning tool but it does not integrate with or schedule to any social networks. The lack of ability to schedule is by design and comes from the founder, Jean-Marie Hoffelinck having a strong belief in posting natively. I really like love the simple UI of ContentCory, and it's really easy to use. Best of all they have a free plan for individual users, but the premium version (which offers unlimited users and calendars) is only €29 per year.
Reason #2
Not an Enterprise Level Tool
February 2021 Update
Agorapulse has now added a true Enterprise plan to the mix - and you get an account manager and true telephone support. I've left the rest of this section in, but this is no longer a reason not to use Agorapulse.
---
So, Agorapulse might not be the best tool if you're starting off - there are some cheaper tools out there. But on the opposite end, Agorapulse may not be the best tool for you.
Agorapulse has some great features, but it is not yet an enterprise-level tool such as Sprinklr. But you do now get a dedicated account manager and a telephone support number.
It's worth saying that Hootsuite Enterprise doesn't offer telephone support, even in their enterprise plan which costs upwards from $12,000 per year.
Sprout Social's customer service is Monday-Friday. But they also offer telephone support and consulting services as well as employee advocacy solutions.
Lack of Enterprise Level Integrations
Another enterprise feature that is missing in Agorapulse, is no integration with Customer Relationship Management tools (CRM). Agorapulse does have a simple CRM built in, but if you want to synchronise with an external CRM like Salesforce, you're out of luck.
Agorapulse doesn't yet integrate with IFTTT or Zapier and there is no API to allow the exporting of data into 3rd party dashboards. So, the data is locked into the tool. More on the lack of integrations in Reason #7.
Report Customization is not Free
I love the reports in Agorapulse, and that you can now customize them, but this feature is not free. For most individuals and businesses this is ok. But larger digital agencies or enterprise businesses may find it frustrating to have to pay to customize reports. However, with the new Power Reports add-on, you can now customize the sections you want, and add a logo, and schedule your report on a weekly or monthly basis. For those willing to pay for it, this is a great improvement! Enterprise customers can add Power Reports and Agorapulse can add them to the quote.
Lack of Enterprise-level Features
Now actually Agorapulse has some pretty enterprise-like features. It has a simple yet powerful CRM, a powerful social listening tool, fabulous reports, social ad monitoring and more. But some bigger businesses may need higher-end enterprise solutions.
Hootsuite Enterprise, for example, have their Amplify, Impact, Insights and Ads products which help with employee advocacy, ROI measurement, social insights and Facebook ad optimization.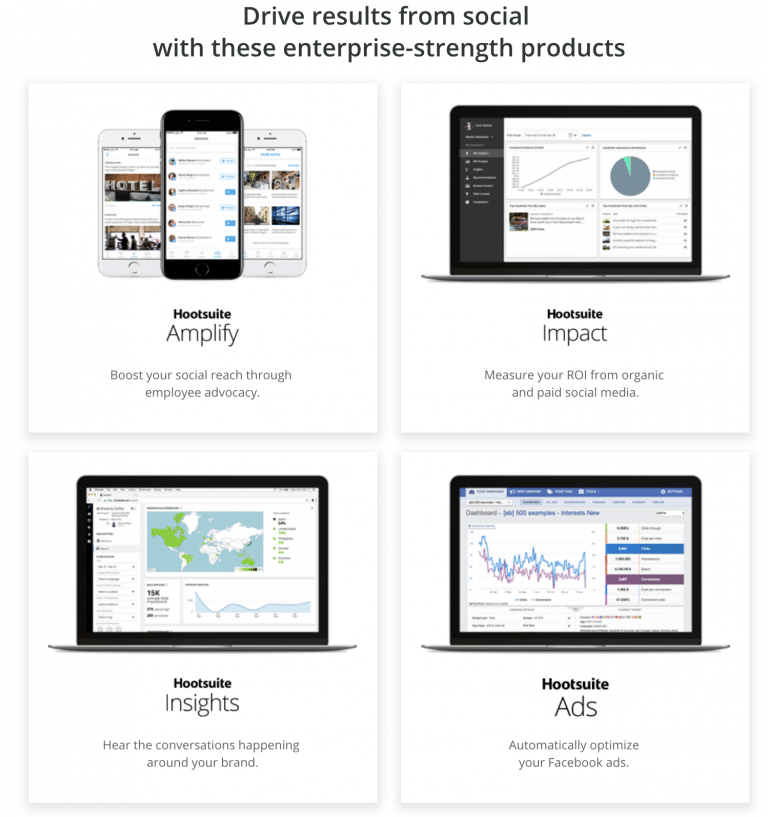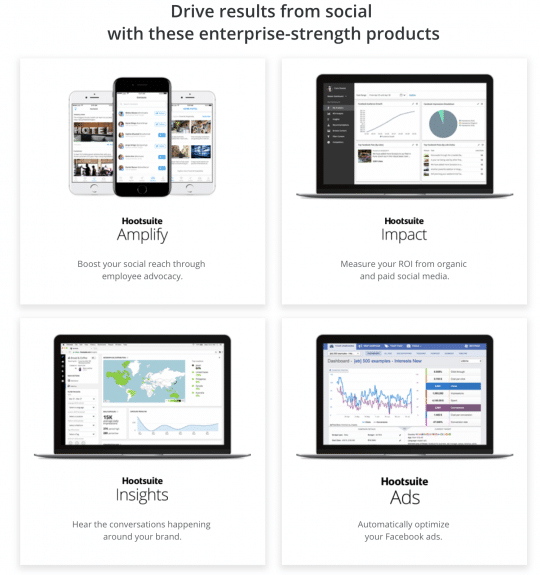 But, when you factor in the cost of an enterprise product like Hootsuite Enterprise (from around $16,000 per year), there are cheaper options.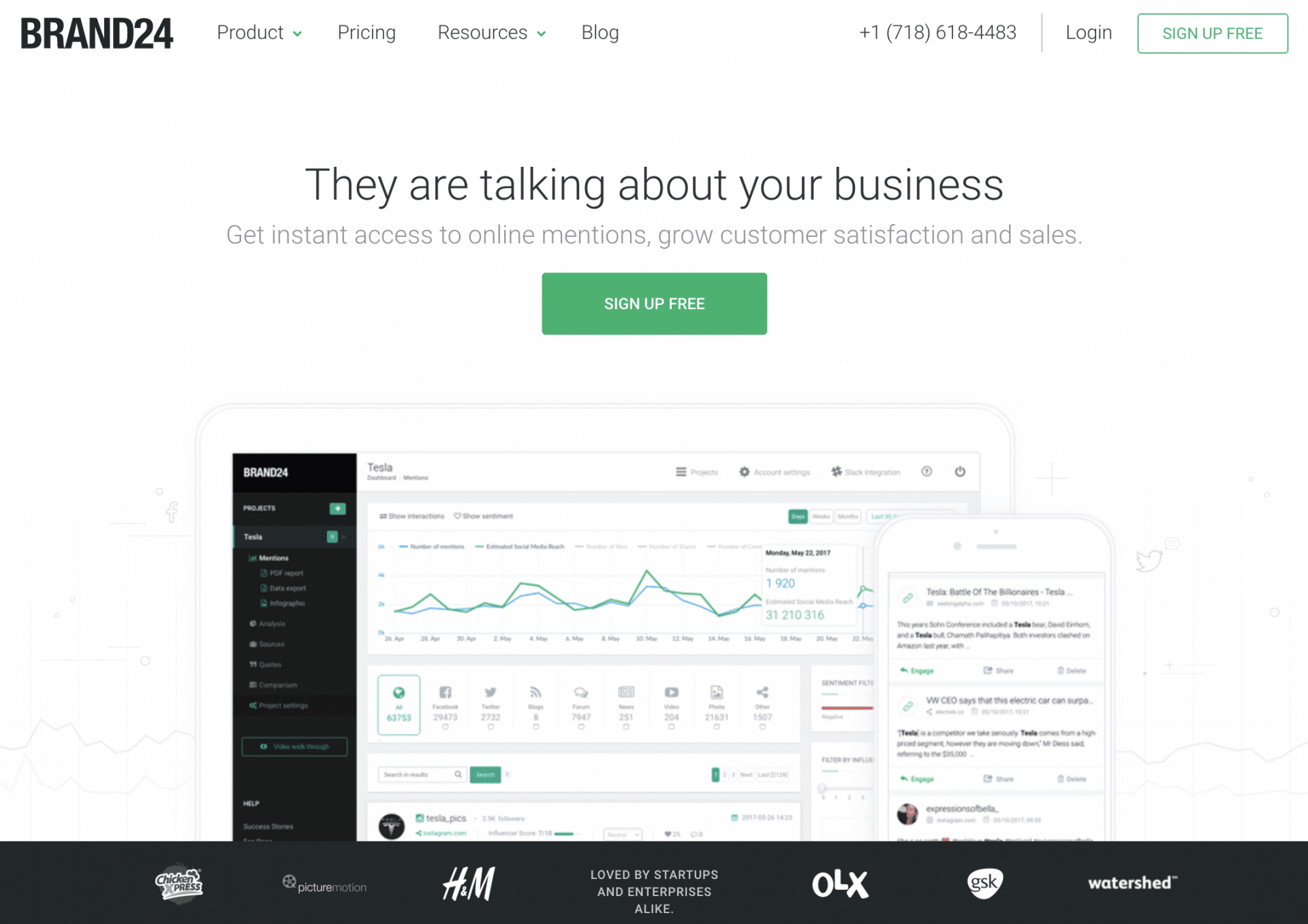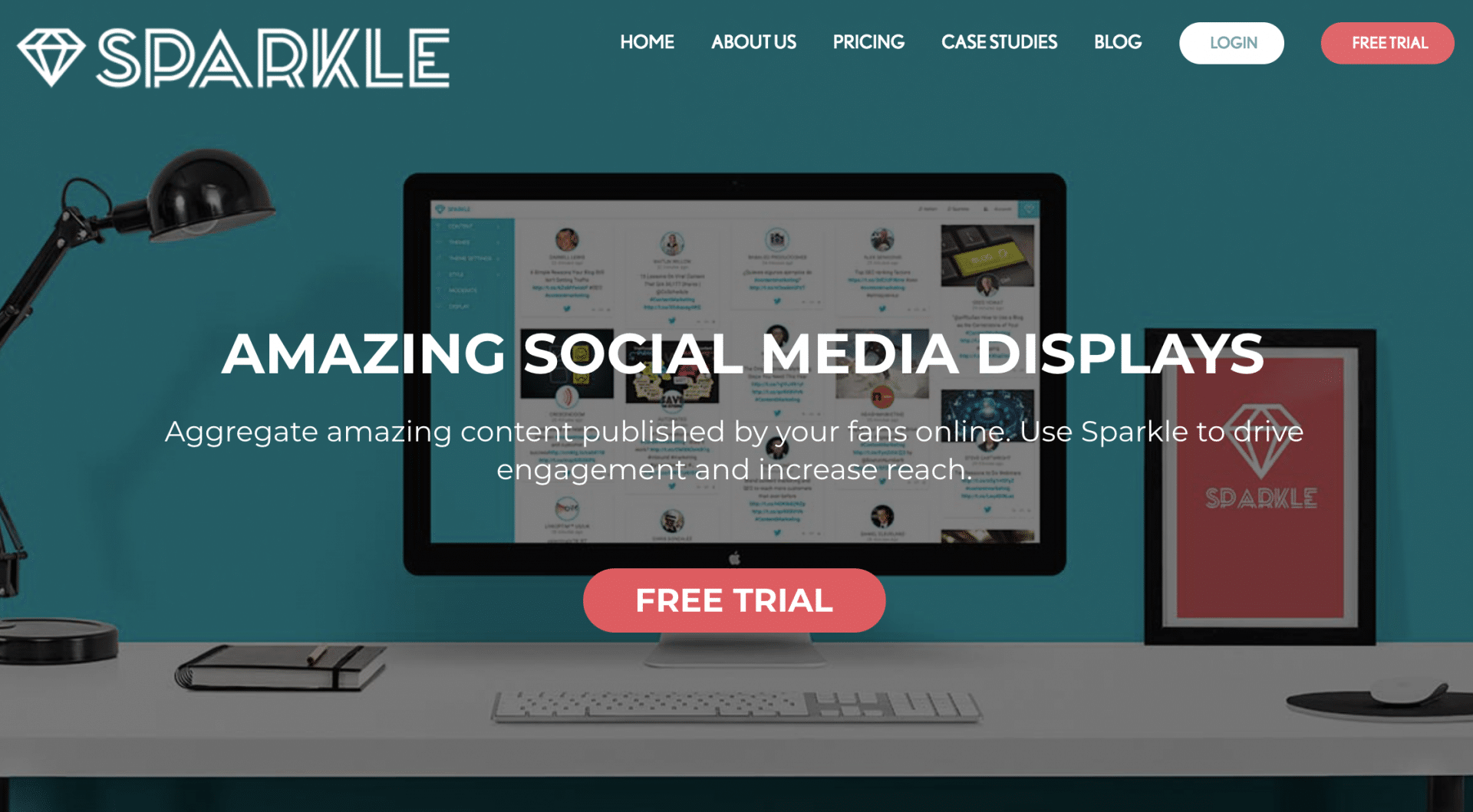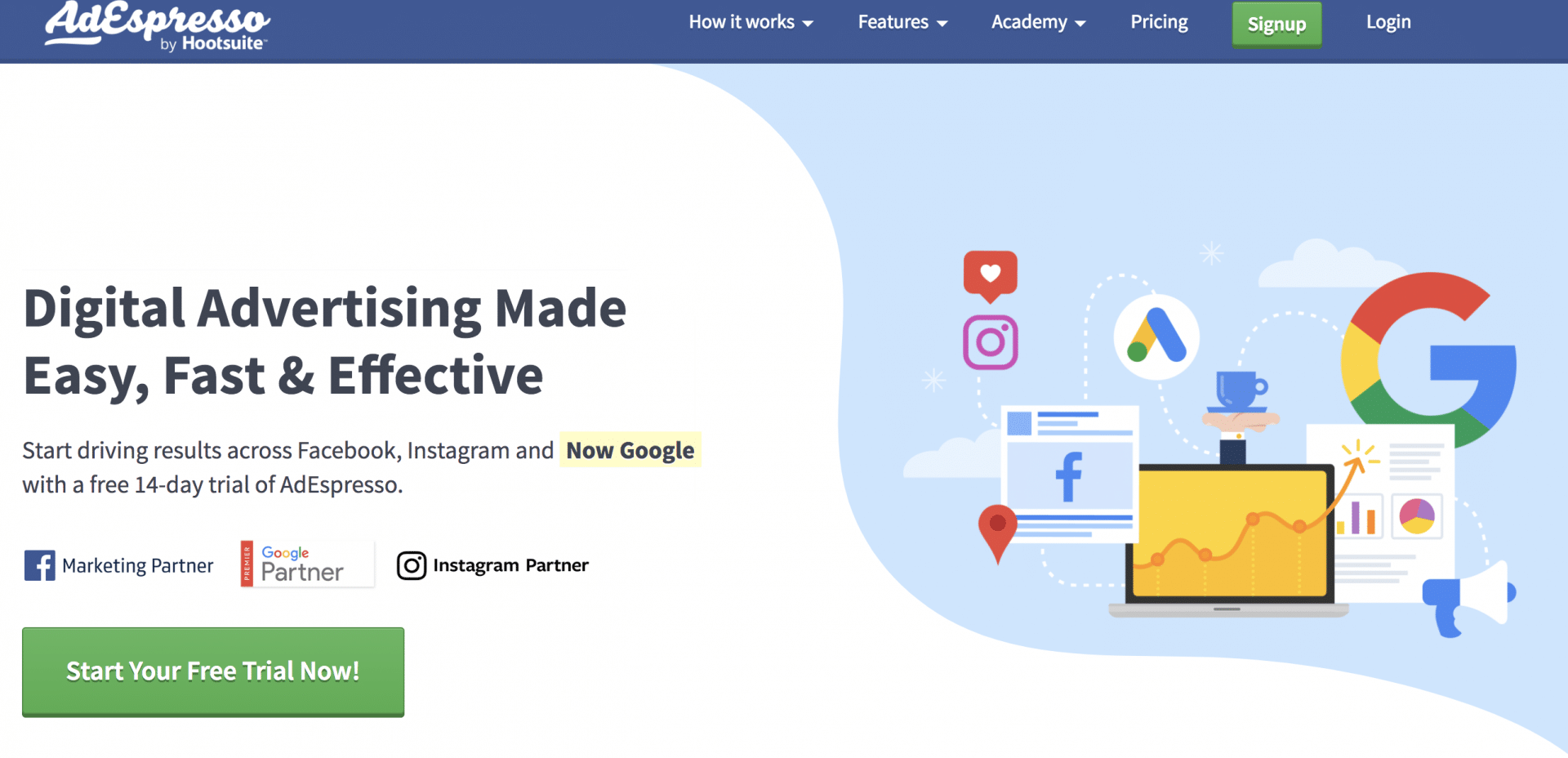 You could opt for a professional level social media management tool such as Agorapulse or Sprout Social and get separate social listening tools such as Brand24 (from $49/month), a social display tool like Sparkle for employee advocacy (from $49/mth) and AdEspresso (from Hootsuite) for social advertising (from $69/mth). Yes, this would mean not having everything on one dashboard, but it could be significantly cheaper. And standalone tools are often more powerful and intuitive since they are focused on just doing one thing well.
Reason #3
Lack of Twitter Power Tools
Agorapulse started out as a Facebook tool and added Twitter later.
The Twitter integration in Agorapulse is robust and powerful. I love the way I can get through all my mentions, DMs and searches really quickly. I can assign to team members, and I can automatically moderate mentions with the inbox assistant.
But despite this, there are still a lot of important Twitter features that are lacking in Agorapulse.
No Quote Retweets
Did you know there are different ways of retweeting Tweets on Twitter?
Back when Twitter was just a year old, the way to retweet was copying someone else's Tweet and adding RT: at the start. It was a way to share someone else's Tweet with your audience and so expand its reach.
Then in 2009, Twitter rolled out the Retweet button which is still used today.
And in 2015, Twitter expanded its Retweet feature with a "Retweet with comment" option. This gave users the option of adding their own commentary when retweeting someone else's Tweets. This is often referred to as a "Quote RT".
Retweeting a tweet is very similar to just sharing a Facebook post without adding your own views. I much prefer to add my own thoughts while retweeting a Tweet. It adds some context to why I am sharing a Tweet to my followers.
Unfortunately, Agorapulse does not support Quote RTs - you can only do a standard retweet. There is a kind of workaround, where you paste in the URL of the Tweet you want to retweet when you publish a new post. It's useful, but a proper Quote RT feature would be so much more helpful.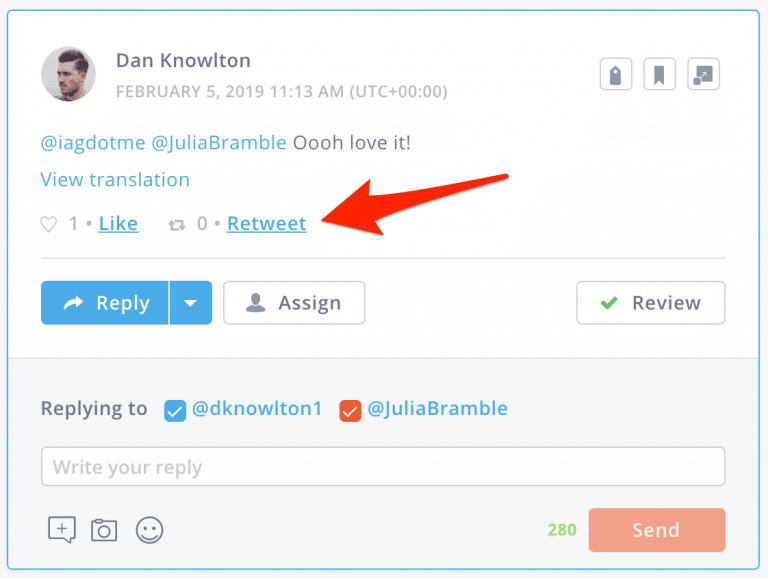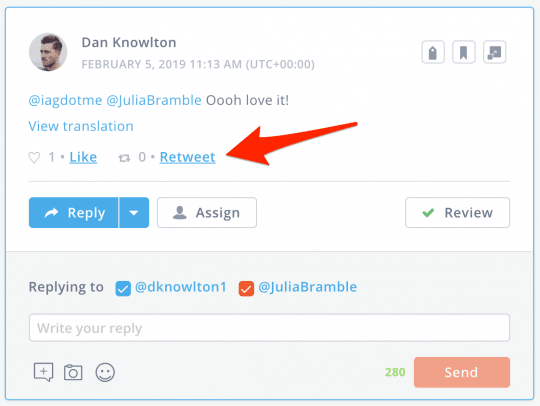 And, when someone retweets one of your tweets with a comment, it doesn't appear in the inbox. That's unless they actually mention you in the Tweet. So it's really easy to miss Quote RTs unless you monitor via Twitter.
Lack of Animated GIF support
Love them, or hate them, animated GIFs are here to stay. Animated GIFs are videos made up from a series of images, and people use them to share an emotion, make a point, a joke and more.
You can view animated GIFs in Agorapulse. So one of your fans replies to a Tweet with an animated GIF, you can see it in all its glory!
If you want to reply with an animated GIF or publish one, it's a bit more tricky. If you have the animated GIF on your computer, you can upload it and Agorapulse will use it. But, Agorapulse does not give you a library of animated GIFs to choose from and it doesn't integrate with GIF services such as Giphy or Tenor.
This is a shame because I like to reply with animated gifs, and I find myself heading over to the main Twitter app which makes it a lot easier.
Agorapulse does not support adding animated GIFs to your Tweets (or indeed any other social network).
No Twitter Lists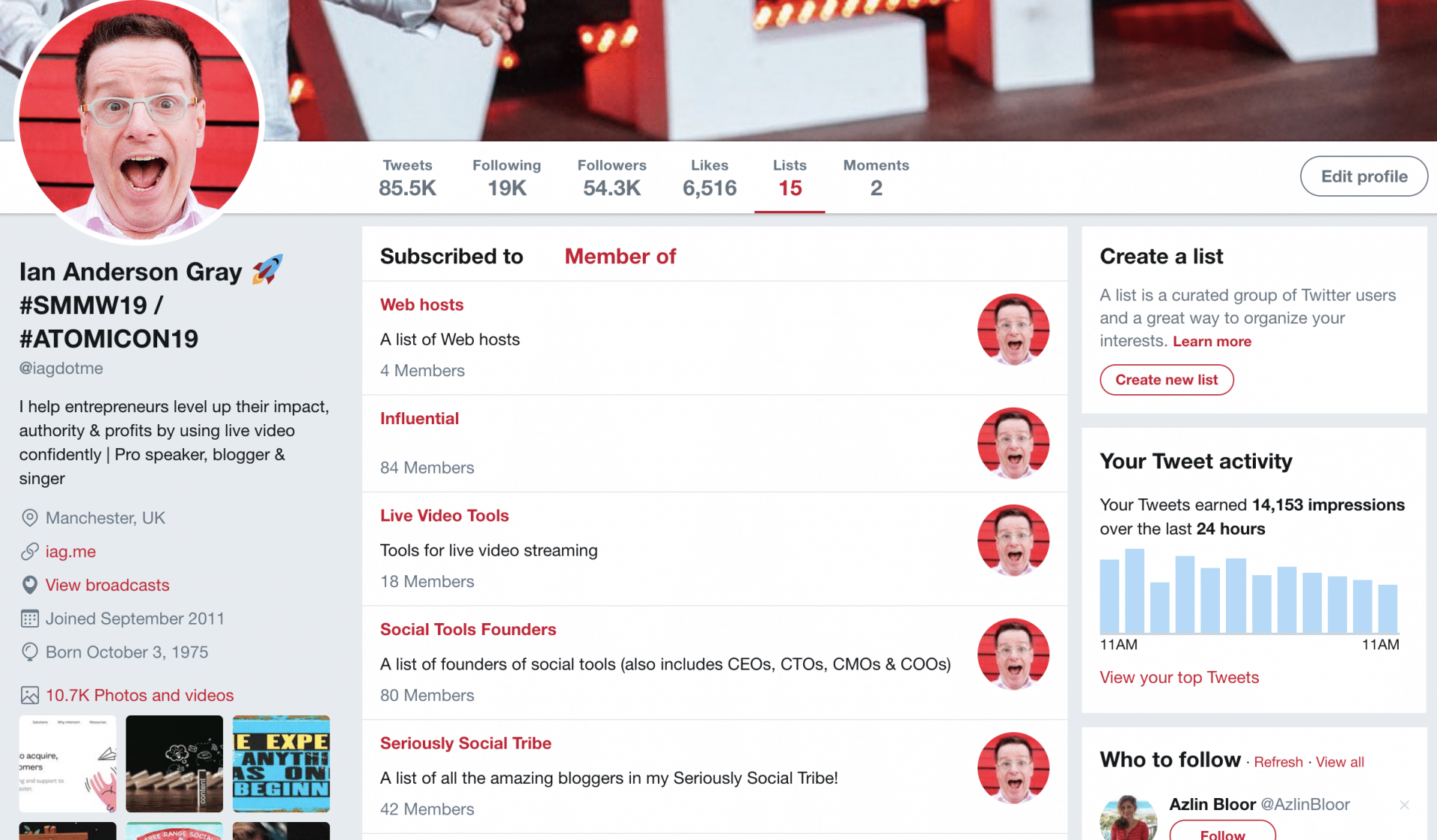 I'm a massive user of Twitter Lists. They were launched in 2009 and allow you to create customized lists of people. I have lists of awesome people, social media tools, the founders of social media tools and more. You don't need to follow everyone in your lists and you can create private as well as public lists.
I'd love if Agorapulse allowed me to manage my Twitter lists - for example adding and removing people from lists, or viewing Tweets from my lists. Unfortunately, Agorapulse does not support Twitter lists at all. It's not a massive deal as I can do this on Twitter directly.
No Follower Management
Although you can follow and unfollow people on Twitter through Agorapulse, like most social media management tools I've reviewed, there is no follower management feature. You can see who isn't following you back on an individual basis, but you can't see who isn't following you back in bulk. And you can't do a deep search of your followers based on specific criteria.
However, at the moment, this is a controversial topic since Twitter recently switched off API access to follower management tools ManageFlitter and Crowdfire. This was supposedly down to those tools "encouraging" the practice of aggressive follow/unfollow churn.
No advanced options
This is perhaps a little more niche, but Agorapulse has no ability to report Tweets as spam or email a Twitter conversation. You can, however, translate Tweets into your language.
It would be good if Agorapulse added the ability to report and email conversations. Sprout Social, for example, has all these features.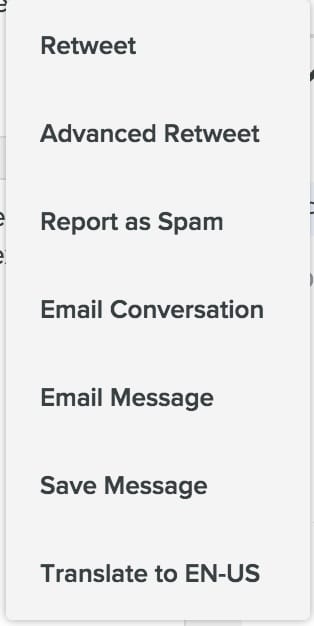 Can't schedule retweets
I've kind of mentioned this before when I said that Agorapulse does not support Quote RTs. Agorapulse doesn't fully support scheduling Retweets. Well, it kind of does with the same workaround. You'll need to copy the url of the Tweet, and then schedule it as a new Tweet. It would be nice for a quick way to schedule a retweet, although I admit, this is probably not a sought-after feature. Having said that, Buffer has the option to schedule retweets.
Each social media management tool out there has its own UI (user interface).
Hootsuite has its multi-column layout - which presents all your social networks in separate columns across multiple dashboards.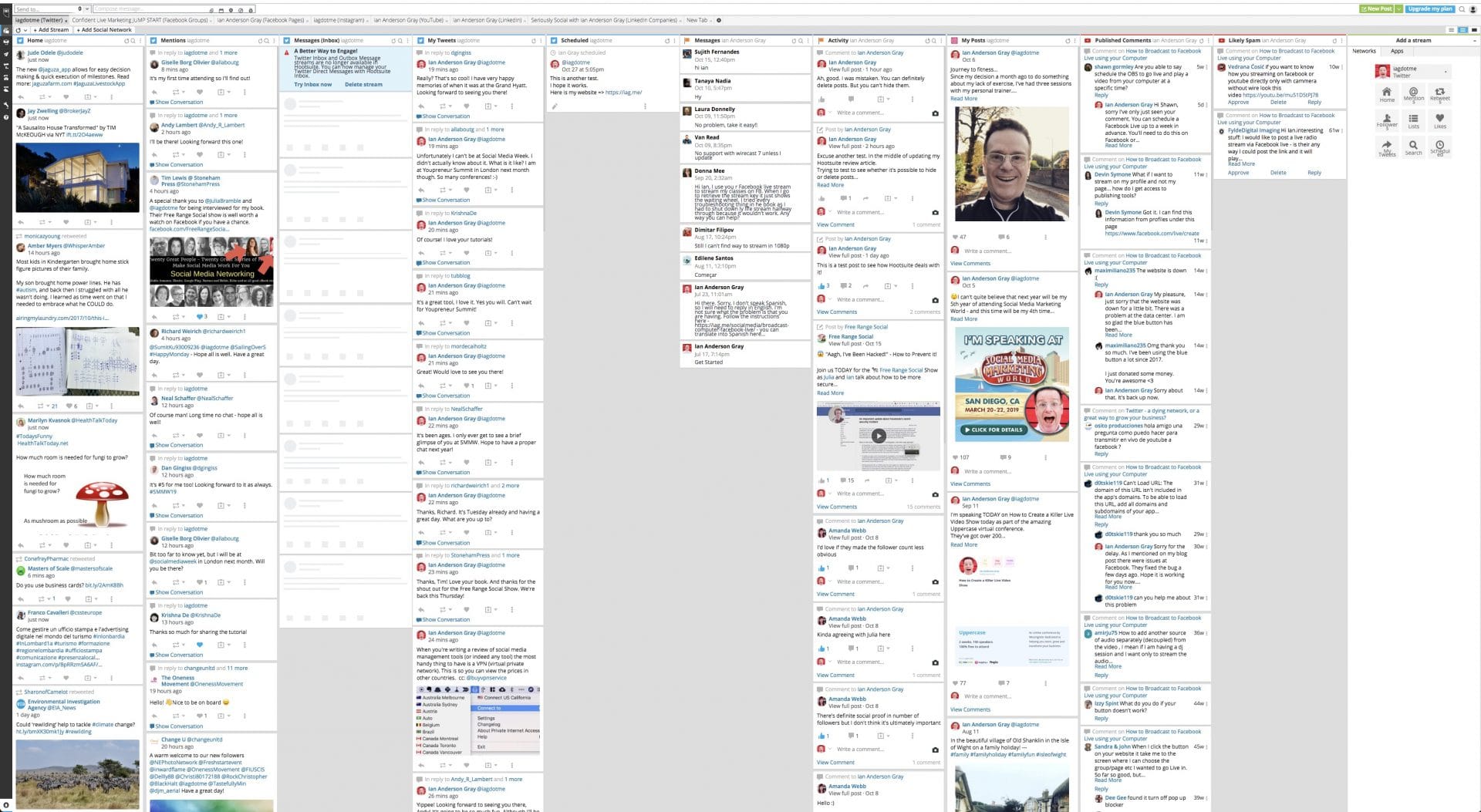 Personally, I find that for most purposes, the multi-column layout is overwhelming and very difficult to find what you're looking for.
Sprout Social has the opposite approach. It has one unified stream (Smart Inbox). This displays all social mentions, messages and comments from all your networks in one stream. You can also filter the stream, so if you wanted to show just your mentions from one Twitter account, you can do this.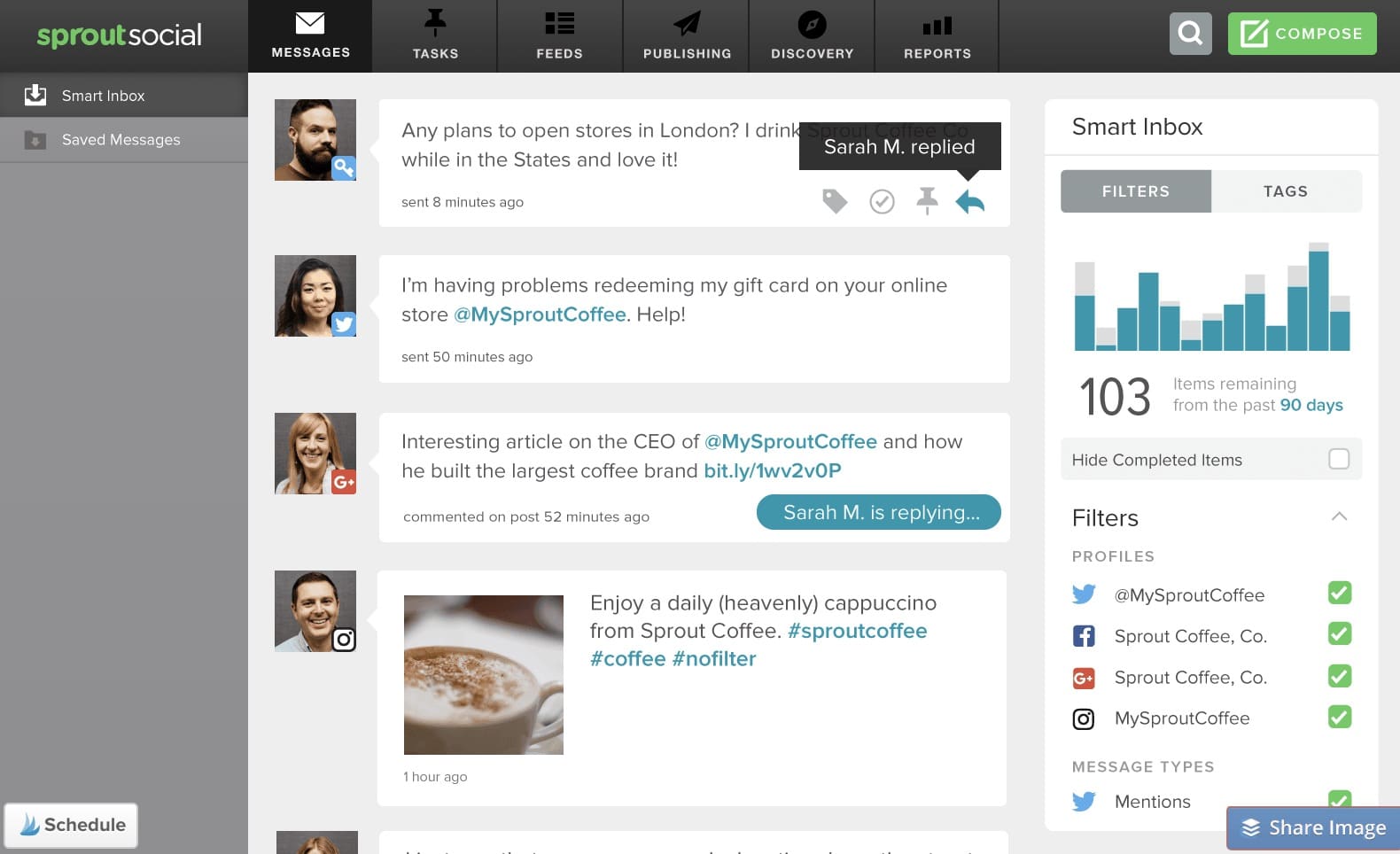 I prefer Sprout Social's unified stream to the multi-column layout, although it can get confusing seeing comments, mentions and messages from Instagram, Twitter and Facebook all in one place.
Sendible has a similar set up to Sprout Social, and it's called the Priority Inbox. But it has an algorithm to display what it thinks are the most important messages at the top. You also can view non-prioritised inboxes for each network separately.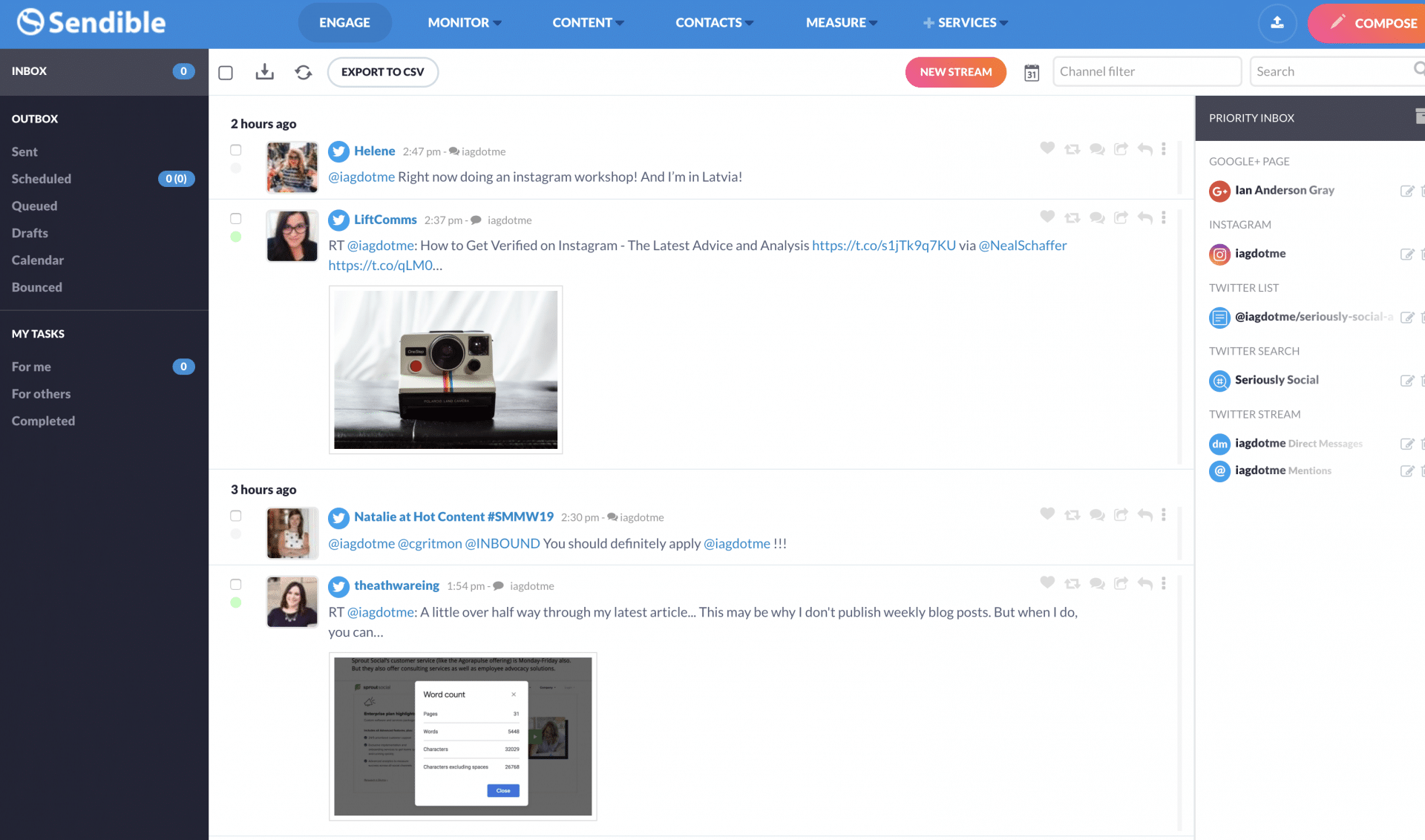 Agorapulse has "per-network" inboxes. There is no unified stream to view. Personally, that's the way I like it. I like to treat and view each social network differently, so I like the fact that each inbox is separate.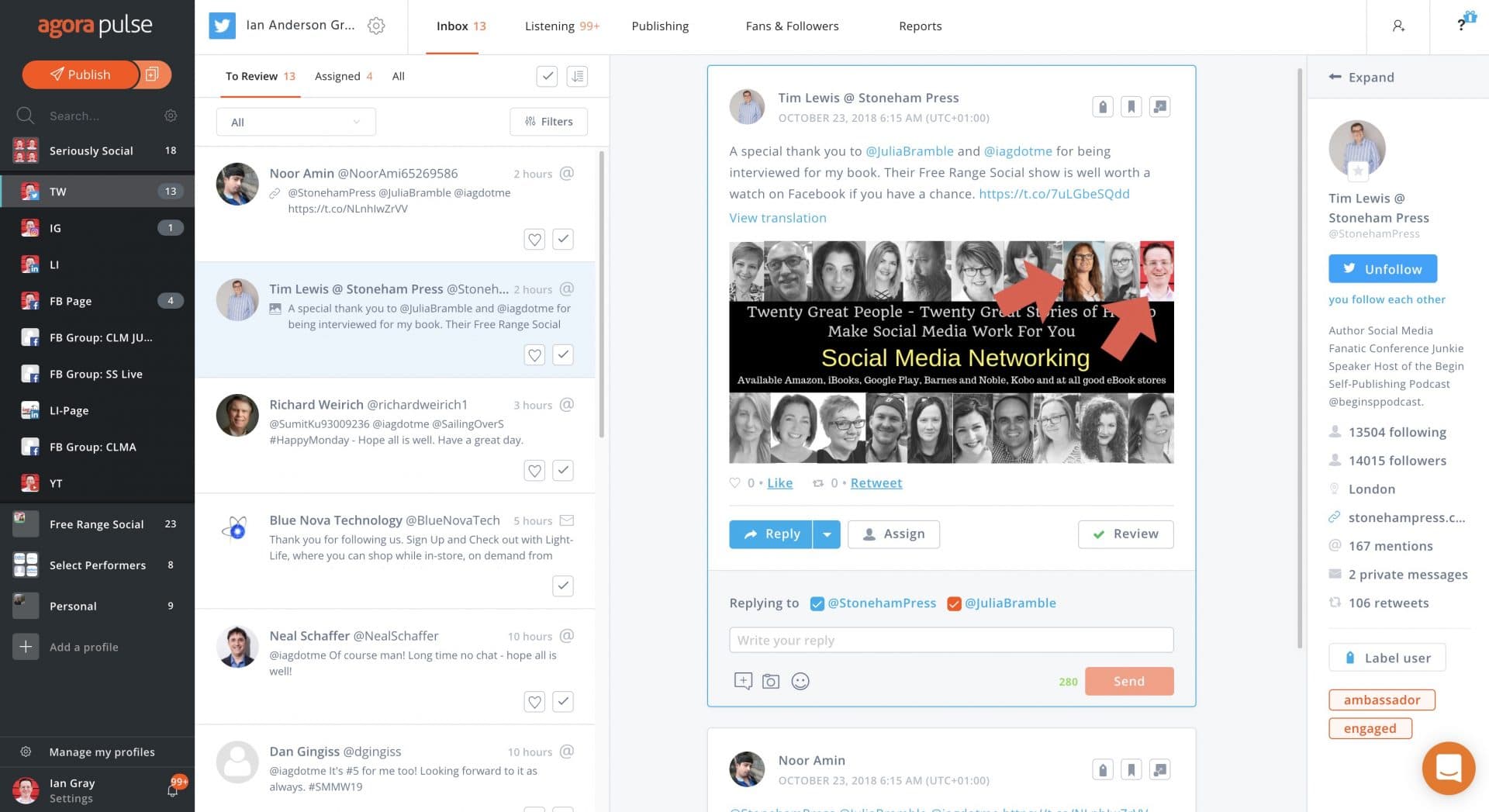 Having said that, giving people the option of a unified stream as well as per-network ones (like Sendible) would be great.
Separate inboxes per network make sense. And when it comes to reports, having separate reports for each network can make sense. But not always. Having the ability to view a report of all your social channels' performance is really useful. And, thankfully, Agorapulse has just launched Power Reports that allows you to customize the sections you want, add up to 5 profiles, and add a logo.
Sprout Social does a particularly good job at combined reports. As well as separate reports, you can view reports for your businesses' channels. Just be mindful that not all reports are available on all plans. Some more advanced reports are only available on their Professional, Advanced and Enterprise plans.
Reason #5
No Assets Library
Update - Agorapulse now has a content library! So this is no longer a reason NOT to use Agorapulse.
I'll leave the following for archival purposes...
In 2018, Agorapulse added the ability to bulk upload images for posts. This gives the ability to post multiple images to Twitter, Instagram or Facebook.
However, once they're posted - they're gone, and so if you want to re-use those images, you will have to re-upload.
In Agorapulse, there is no ability to bulk upload photos or videos to a media library. There is a workaround where you can bulk upload photos to a queue in pause mode, but a full media library would be so useful. Hootsuite, Sprout Social (on their Enterprise level plan) and MavSocial all have media assets libraries.
Hootsuite's media library also integrates with Google Drive, Dropbox and image libraries.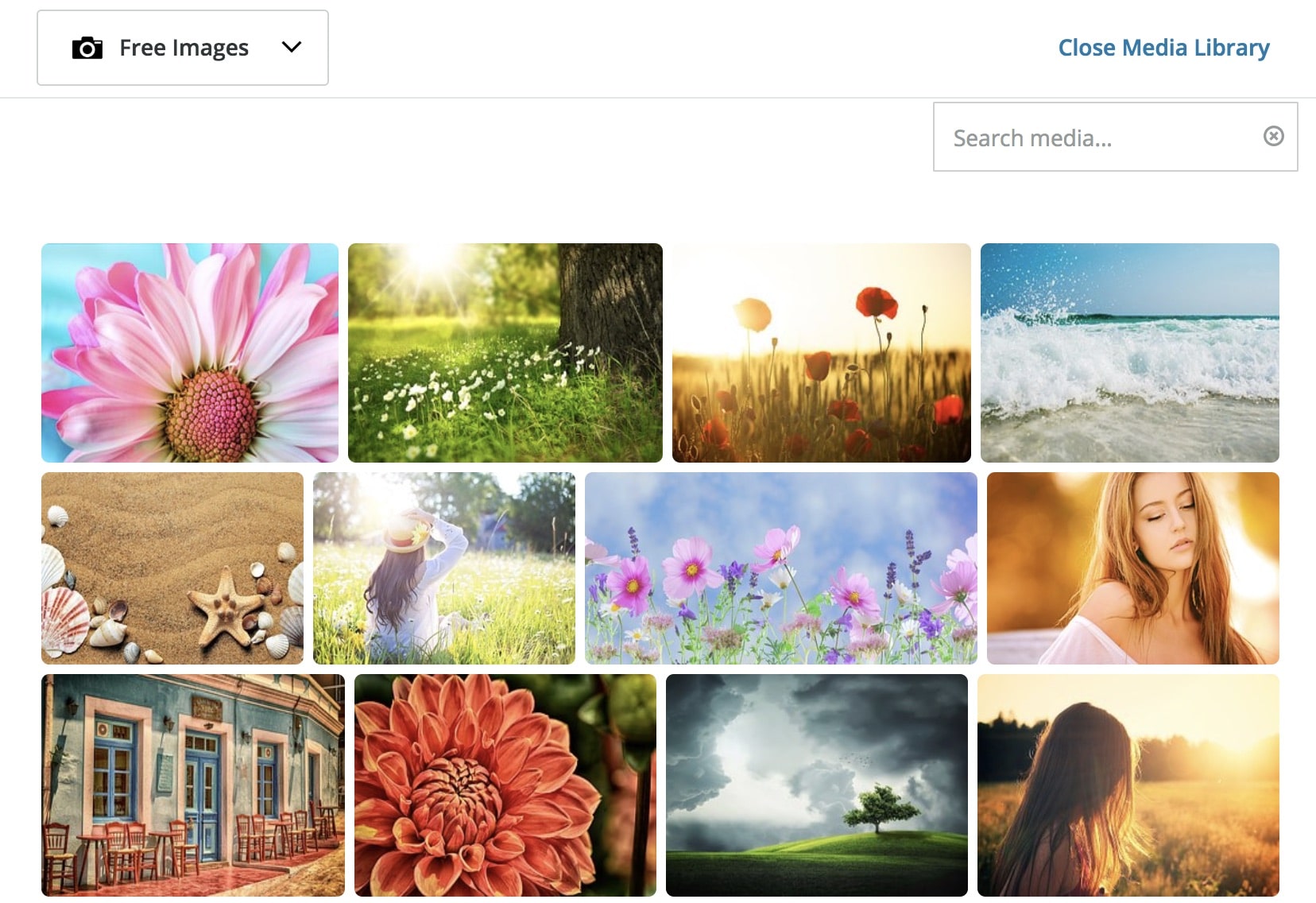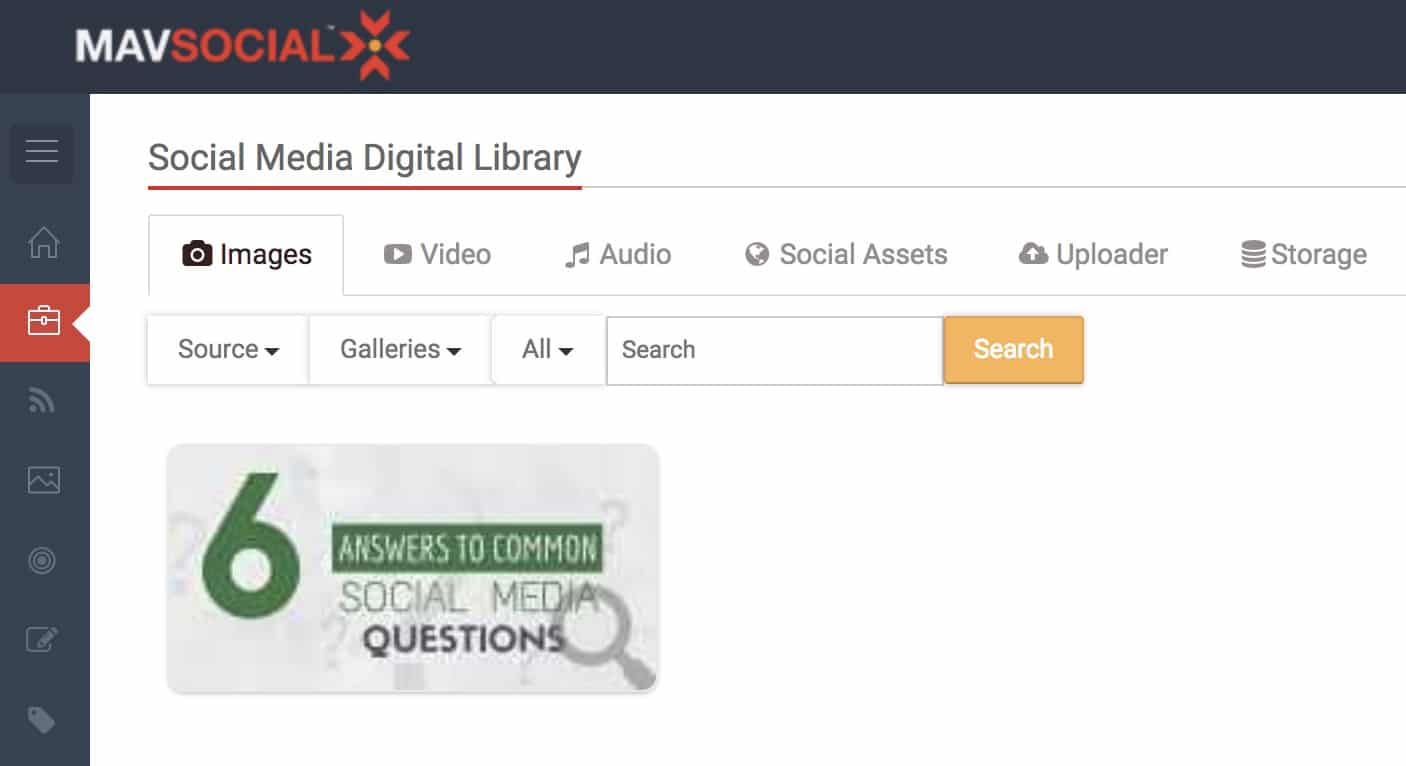 To get around this, I would recommend using a shared folder or cloud sync service such as Dropbox or Google Drive. That way, you and your team have easy access to all your shared media assets. But, unfortunately, each time you want to use the same image or video in a social post, you will have to upload it again to Agorapulse.
You will also need to make sure that your image and video file sizes are not too big before you upload. Most social media management tools such as Agorapulse will complain if the file size is too big. Most social networks have max limits.
Reason #6
No Pinterest Integration
Do you use Pinterest for your business?
Unfortunately, Agorapulse currently does not integrate with Pinterest.
That means that you can't publish anything to Pinterest through Agorapulse. If Pinterest is an essential network for you, you will need to look at other options.
Pinterest has over 250 million monthly active users and over 175 billion Pins. 40% of Pinners have a household income of $100k+, and 50% make over $50k.
I do use Pinterest a little myself, but I am no expert. So, I asked my friend Jeff Sieh from Manly Pinterest Tips why businesses should be considering Pinterest. Here's what he said...
"Does your brand or service sell something? Of course it does! Have you overlooked the 250 million people who use Pinterest every month?

Here's what makes Pinterest different from other social networks…it's not a social network! It's more of a visual search engine.

People go to Pinterest to find inspiration, search for topics, and click to find out more. It can drive tons of long term traffic to your site! Here are some other fun facts:

98% of Pinterest users have tried something new they found on Pinterest
83% of weekly Pinners have made a purchase based on Pins they saw from brands.
People actually like seeing content from brands on Pinterest!

Maybe you should give Pinterest another look?"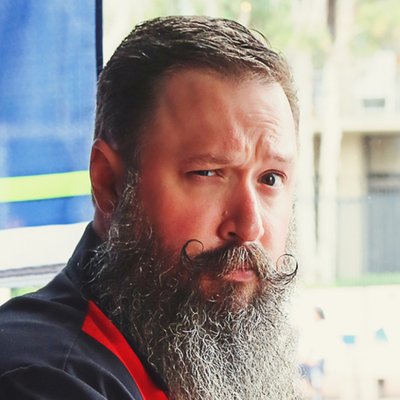 The Cheap Option: Go Native or use Buffer
So if you can't use Agorapulse for Pinterest, what should you do?
Firstly, you could manage natively through Pinterest for free. Unfortunately, this does mean using a separate tool - it would be better to manage all your channels through one tool.
Another option, if you're on a budget and just want simple publishing or scheduling, then you could use Buffer which integrates with Pinterest. This is only available on their paid plans, which start at $15/mth.
Use Tailwind, a Full Pinterest Management Tool
Although Sprout Social and Hootsuite can publish to Pinterest, they're both quite limited and just offer simple publishing.
For a full social media management tool for Pinterest, then I highly recommend Tailwind.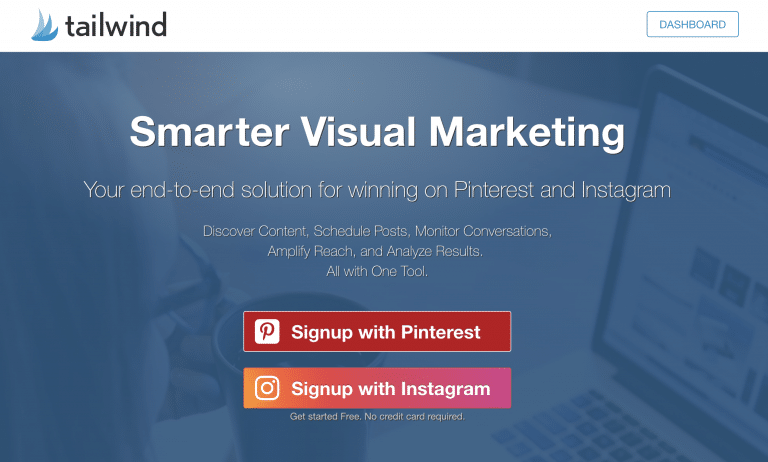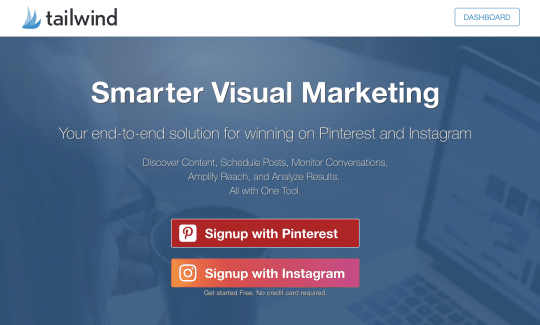 Tailwind costs $119.88 per network per year. It integrates with both Pinterest and Instagram - and Tailwind is an official marketing partner of both - important for keeping your accounts safe. Since I use Agorapulse to manage Instagram, I use Tailwind to manage my Pinterest channel.
At the heart of Tailwind is the ability to schedule Pins, but with Smart Scheduling your Pins are posted when your audience is most likely to be on. There is no limit to how many Pins you can schedule. You get analytics to measure how successful your Pins and Boards are.
They also have some great extra features such as Tailwind Tribes. Tribes are groups of individuals or businesses which will Pin each other's content to their Boards. It's a great way to increase the reach of your Pins and to find new bloggers to collaborate with.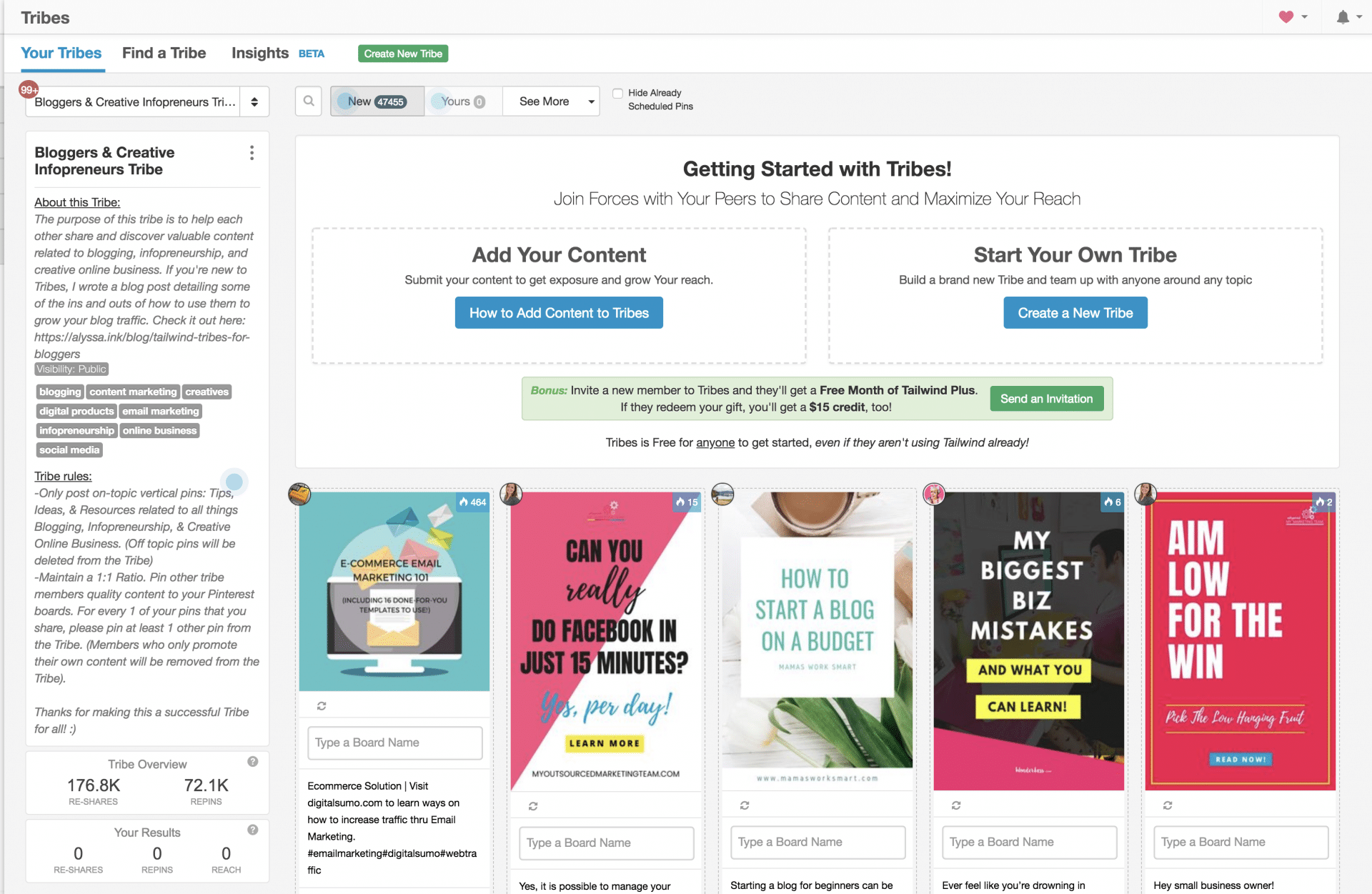 And with SmartLoop, you get the ability to repeat Pins to your Boards over a period of time. It's similar to the queuing and repeating feature that tools such as Agorapulse, SmarterQueue and Recurpost have, but it's been built specifically for Pinterest. You can set up specific rules for each Board and you can easily import Pins from your blog. The suggested settings and limits ensure you're Pinning in an authentic way for long-term growth.
Do be aware, that Tribes and SmartLoop offer free versions as well as paid "Powerups". For more information, check out the Tailwind website.
Agorapulse and Pinterest?
Pinterest isn't going to be a high priority for all businesses. And I'm not sure how much interest there is going to be from Agorapulse users. If they ever do add Pinterest, I think it will just be for publishing. If that's the case, and Pinterest is really important for you, then using Tailwind as an additional tool (like I do) is still going to be the way forward.
Reason #7
Lack of integrations
The final reason might be due to me being a bit of a geek. OK, OK, I am definitely a geek, I admit it!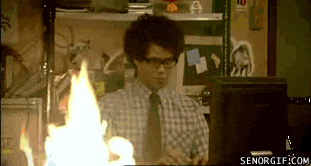 And I love connecting tools together. I love finding productivity hacks but spending a long time setting up a system that saves a bit of time. And so the 7th reason is down to Agorapulse having a lack of integration with other tools and services.
No IFTTT or Zapier Integration
I love automation tools like IFTTT and Zapier. They allow me to do some cool things such as…
Schedule articles I love in Feedly to Pinterest and Twitter.
Create a "Todo" in Bonjoro for me to record a personalized video when someone downloads one of my free guides
Connect my shopping cart (ThriveCart) with my accountancy software (Xero) and create an invoice when someone purchases.
Scheduling tool, Buffer, has always integrated with IFTTT and Zapier. It allows you to add content from your blog, Feedly or from another network. Or you can connect Dropbox, Google Drive or your Calendar and do some cool things.
Unfortunately, Agorapulse does not integrate with IFTTT or Zapier. In fact it doesn't have an API to connect with any third party tools.
There are ways to get content into Agorapulse. Although you can't automate the process with IFTTT, Zapier or another service, you can bulk upload from a CSV file or from your blog's RSS feed.
It does integrate with bitly
And there is actually one external service that Agorapulse integrates with. You can shorten links using bitly. If you've set up a custom short domain with bit.ly, this will be used when posting from Agorapulse. Other tools such as Sprout Social, Sendible and Buffer support bitly, although Hootsuite does not.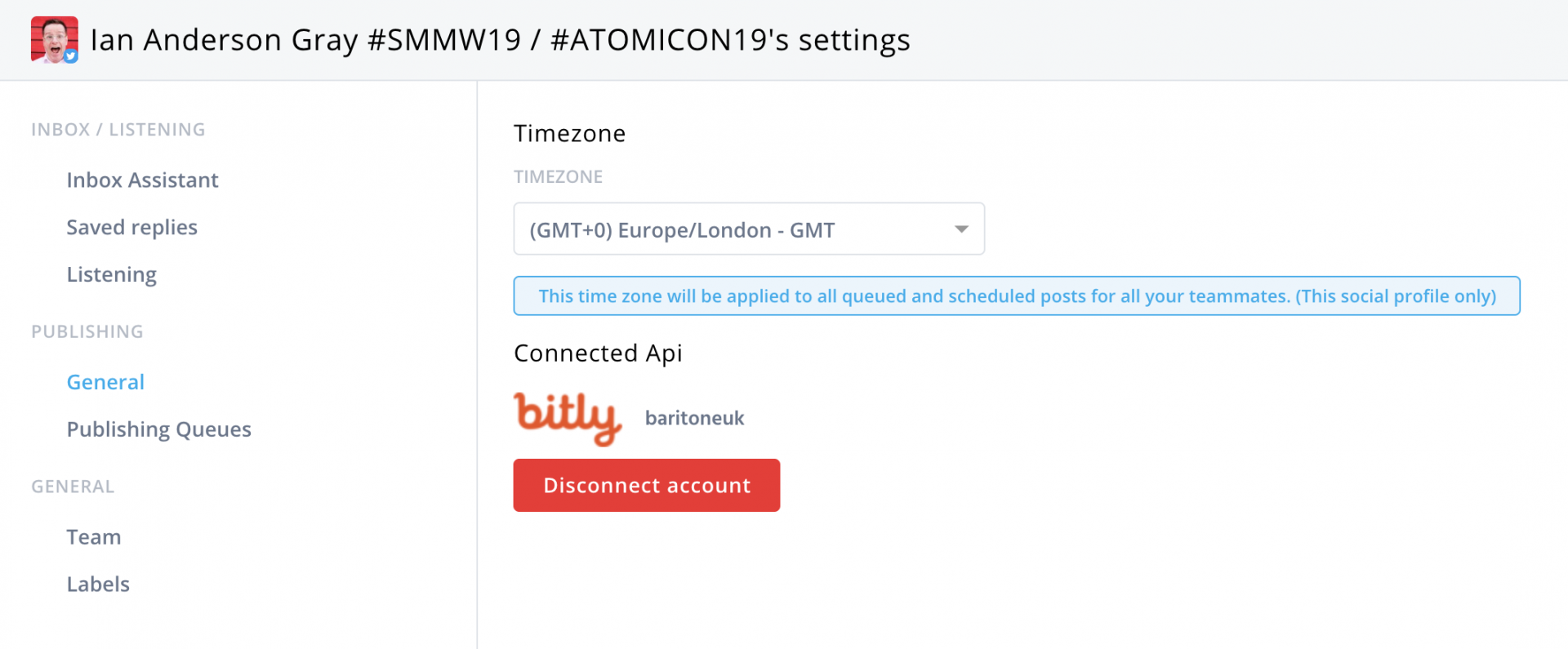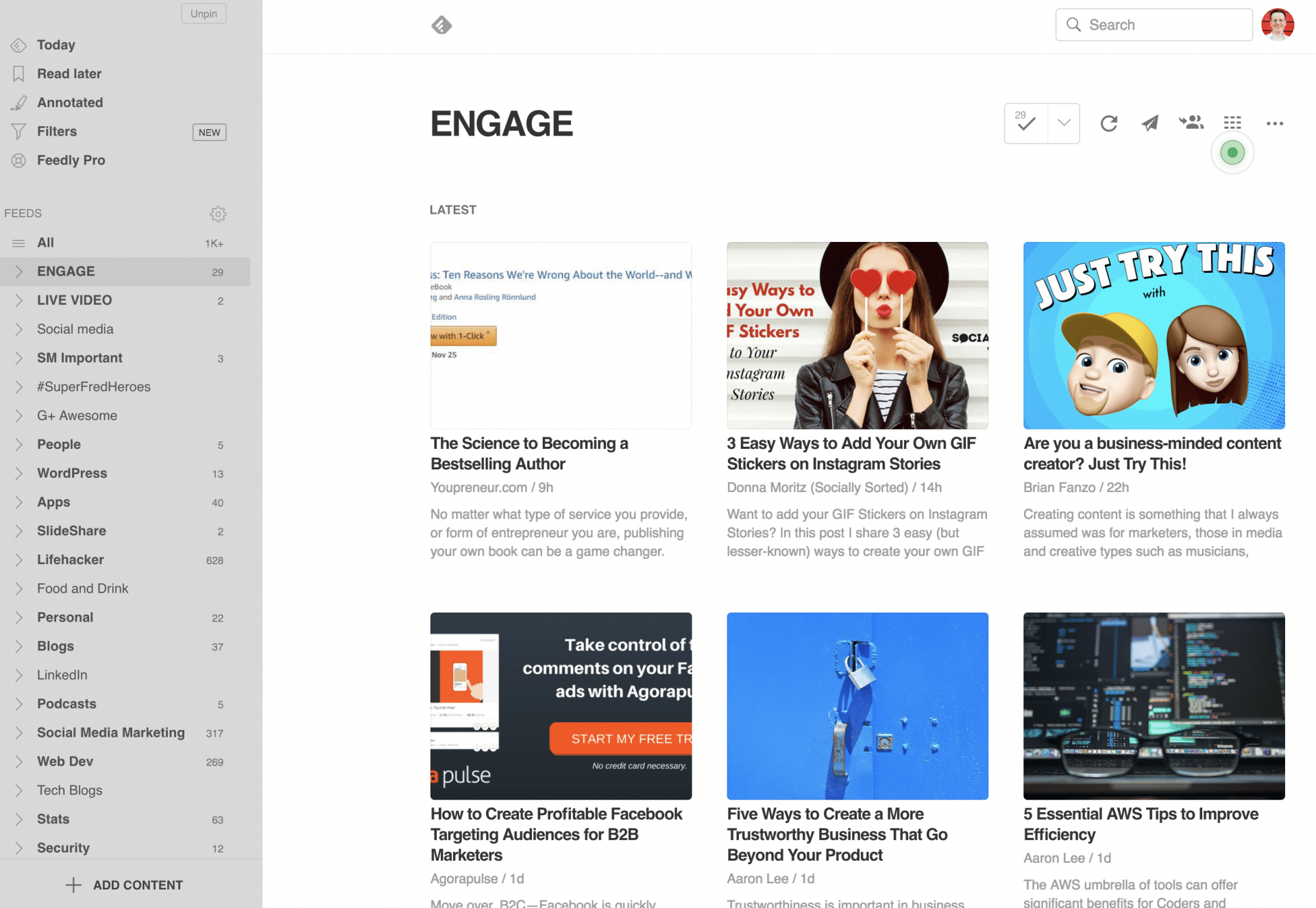 Being able to bulk upload posts from a spreadsheet or a blog feed is great, but I'd love to be able to add posts from my favourite blogs in my Feedly account. But that isn't currently possible.
Maybe Agorapulse can integrate with Feedly in the future. And there is a workaround if you use Zapier. You can create an RSS feed of your saved posts in Feedly by using Zapier. You can then use this feed to import posts into Agorapulse. A bit of a hack, but it's there if you want it!
Other Integrations
Agorapulse doesn't yet integrate with Canva or other image editing tools. If you want to edit or create your own images, you'll need to do that separately and then upload into Agorapulse. Personally, I don't think that's a big deal. But it is interesting to see tools such as Sendible having Canva integration.
I've covered the issue with Agorapulse having no media library. If Agorapulse had one, it would be amazing if it integrated with services like Dropbox and Google Drive.
Finally, although there is currently no integration with Slack, the good news is that it is being worked on. Slack is a great collaboration and communication tool for teams. Being able to communicate and delegate tasks using Slack will be a great asset.
I've given you 7 reasons why Agorapulse might not be the best social media management tool for you. But what's the next stage?
Maybe you've decided that it's actually the best tool for you. Or maybe you've decided it's not.
If you need a bit more help, then you can watch a webinar I created a few years back on How to Choose the Ideal Social Media Management Tool.
It's also useful to check out alternative tools and compare Agorapulse with these. You can check out alternatives below...
Whether you've been using Agorapulse for a while or looking for a new social media management tool, it's important to do a comparison.
I recommend making a list of your top requirements in order of priority. Then compare at least 3 tools to see how they stand up to your list.
Most tools have a free trial and provide support while you make your decision.
To help with this, I've listed loads of alternatives below.
Social Media Management Tools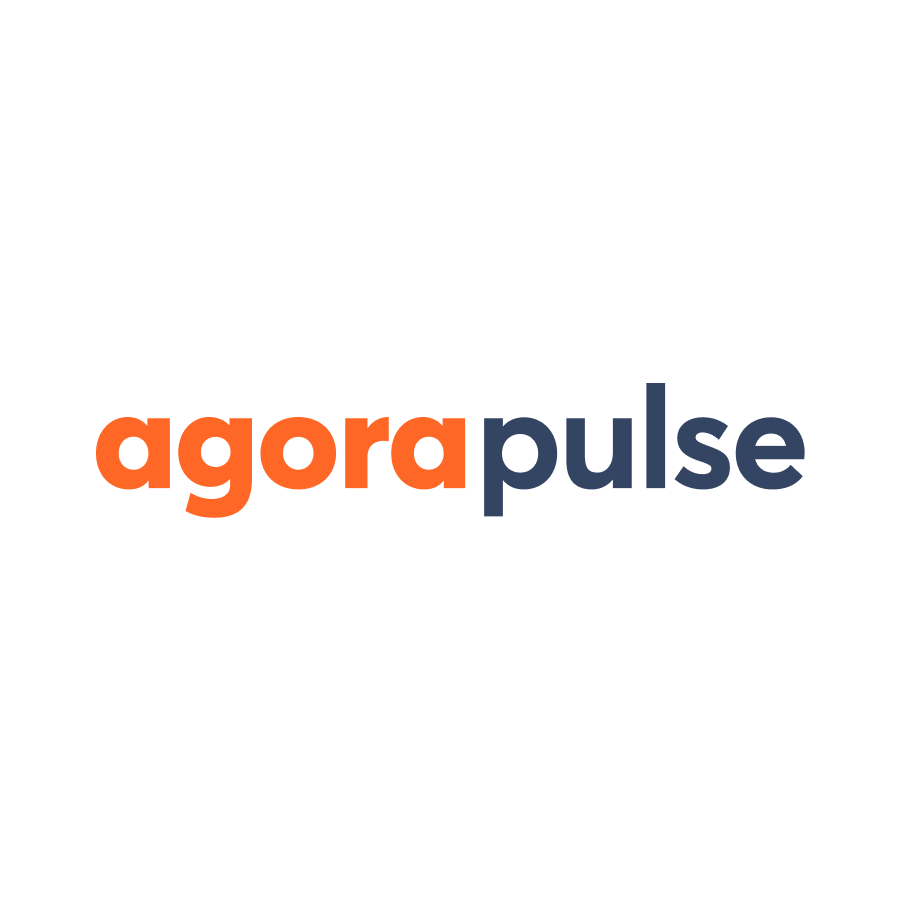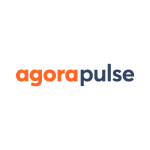 Free Trial, then from $69/user/month
A powerful fully-fledged social media management tool
Publishing:
Facebook Pages Facebook Groups Twitter Twitter DMs LinkedIn profiles LinkedIn pages YouTube Instagram Direct Publishing Instagram Push Notification Publishing Tik Tok
Social Inbox
Facebook Pages Facebook Ad & Dark Post Comments Facebook Messenger for Pages Twitter Mentions Twitter Search Twitter DMs LinkedIn profiles LinkedIn pages YouTube Instagram
Listening & Monitoring:
Facebook Pages Facebook Messenger for Pages Twitter Mentions Twitter Search Twitter DMs LinkedIn profiles LinkedIn pages YouTube Instagram
Analytics & Reports:
Facebook Pages Twitter LinkedIn pages Instagram
Other features:
Official Instagram Partners, Official Facebook Partners, iOS mobile app, Android mobile app
A powerful social media management tool for Twitter, Facebook, Instagram, LinkedIn and YouTube which aims to offer enterprise-level features at a lower monthly price. It has an inbox zero feature that allows you to get through your social comments and messages really easily or delegate them to team members. There is a very handy automated moderation rules feature for social networks which can filter spam out for you or automatically delegate or review certain messages.
AgoraPulse has a built-in customer relationship management tool (CRM) allowing you to build up a list of your social contacts. The integrated reports and analytics are detailed and engaging and you can also export as a PDF or CSV file. The publishing feature is really powerful too with Instagram Direct Publishing & YouTube video publishing.
There is a mobile app for iOS and Android devices.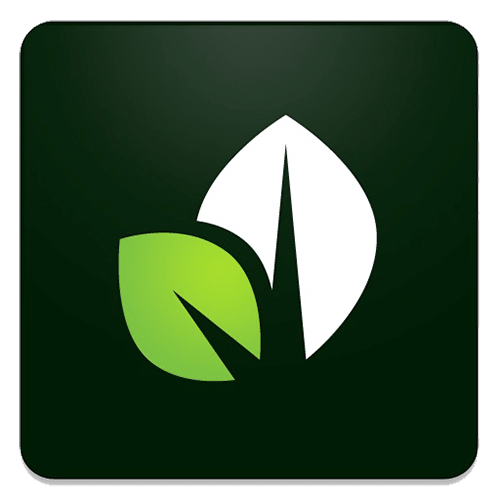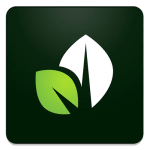 Free trial, then from $249/month (extra users $199/user/month)
Publishing:
Facebook Pages Facebook Groups Twitter Twitter DMs LinkedIn profiles LinkedIn pages Instagram
Monitoring:
Facebook Pages Facebook Messenger for Pages Facebook Groups Twitter Lists Twitter Mentions Twitter Search Twitter DMs LinkedIn pages Instagram
Other features:
Official Instagram Partners, iOS mobile app, Android mobile app
A big competitor to Hootsuite with some awesome features (really snazzy reports, multiple bit.ly URL shortener integrations etc)  - it does have a hefty price tag though- prices start at $249/month (sadly, they recently removed the entry $59/month and the $99/month plans a while back). There is no free account but they offer a free trial. Do have a look at my related article 7 Reasons NOT to use Sprout Social.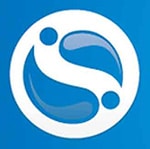 Free trial, then from $29/mth (for one user)
A full social media management tool with a huge number of integrations.
Publishing:
Facebook Pages Facebook Groups Twitter LinkedIn profiles LinkedIn pages Pinterest YouTube Instagram Direct Publishing Tumblr Google My Business Medium
Social Inbox:
Facebook Pages Facebook Ad & Dark Post Comments Facebook Messenger for Pages Twitter Lists Twitter Mentions Twitter Search Twitter DMs LinkedIn pages Instagram
Listening & Monitoring:
Facebook Pages Facebook Messenger for Pages Twitter Lists Twitter Mentions Twitter Search Twitter DMs LinkedIn pages Instagram
Analytics & Reports:
Facebook Pages Twitter LinkedIn pages YouTube Instagram
Other features:
Official Facebook Marketing Partners, Instagram Partners, Google Chrome browser extension, Review Monitoring (including sites like Yelp and TripAdvisor), RSS Feed Importer (adding RSS feeds in bulk), iOS mobile app, Android mobile app
Similar to Hootsuite and SproutSocial with an impressive array of features. Sendible integrates with a huge number of social channels including Twitter, Facebook (profiles, pages & groups), LinkedIn (profiles, pages & groups), Foursquare, Flickr, Instagram, Pinterest, YouTube and more. You can have as many team members as you like (although you will have to pay per user above your allocated amount) and it integrates with bit.ly and other URL shorteners.
There is no free account but they offer a free trial. Be aware that Sendible includes a certain number of "services" for each plan. For the basic Micro plan you get 12 "services", with the Small plan 48 services and with the large plan you get 192 services. Services can get a little confusing, because a Twitter list stream, Twitter mention stream, Twitter Search stream, Facebook Group and Facebook Profile stream are all classed as separate services. You can find yourself running out of services very quickly.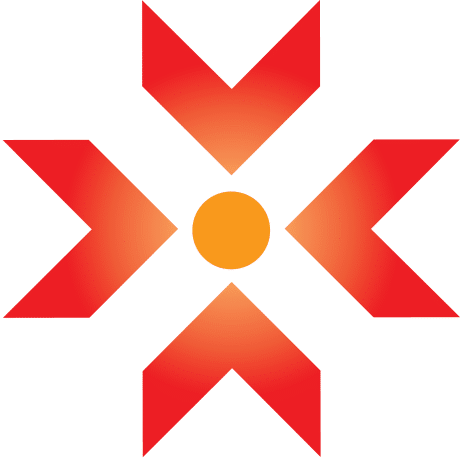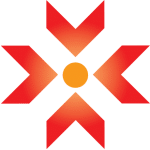 Free Trial, then from $78/mth for 30 profiles
A full social media management tool that integrates with the Chinese network Wechat on its enterprise plan.
Publishing:
Facebook Pages Facebook Groups Twitter LinkedIn profiles LinkedIn pages YouTube Instagram Tumblr WeChat
Monitoring/Engagement:
Facebook Pages Facebook Messenger for Pages Facebook Groups Twitter Lists Twitter Mentions Twitter Search Twitter DMs LinkedIn pages YouTube Instagram WeChat
Other features:
Official Instagram Partners, iOS mobile app, Android mobile app
A simple and affordable social media management tool for curating, scheduling and managing your socials all in one platform. Integrating Facebook, Instagram (direct publishing), Twitter, LinkedIn, YouTube, Tumblr and WeChat, it streamlines the entire social media process from content discovery to audience engagement to reporting. WeChat integration is only available on the business/enterprise plans, which start at $199/month.
MavSocial has an AI-powered digital asset management system, scheduling calendar and post-recycling tools, Social Inbox, comprehensive real-time and exportable reports, and customizable team management features. Social listening to be released shortly
A mobile app for iOS and Android is available to make social media management even easier on the go.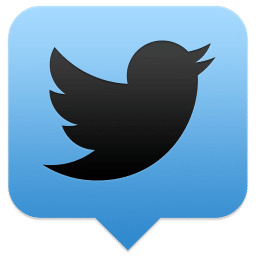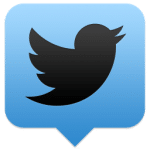 Free
Publishing:
Twitter
Monitoring:
Twitter Twitter Lists Twitter Mentions Twitter Search
Twitter Management Only.
This used to be one of my top recommendations, but Twitter has done their best to make this less useful. But Tweetdeck is a free way of managing multiple Twitter accounts and useful for scheduling posts as well as managing Twitter Chats.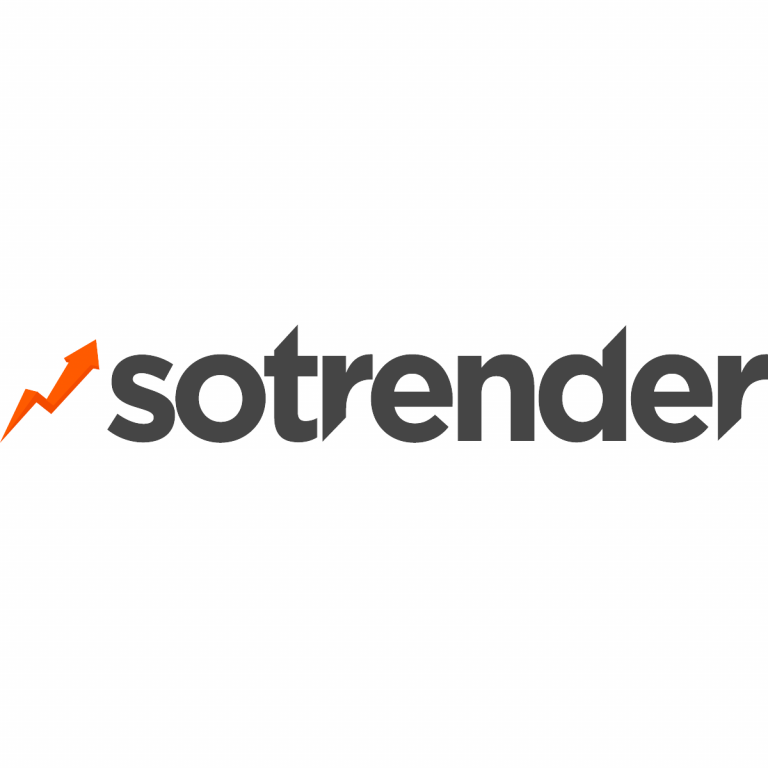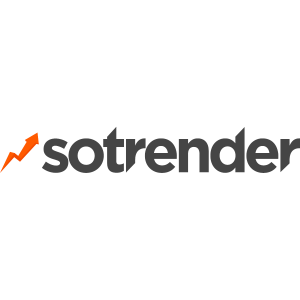 Free trial, then from $20/mth (for one user) or from $35 for plans with social inbox
A really powerful reporting and social media performance measurement tool with a newly added social inbox
Social Inbox:
Facebook Pages Facebook Ad & Dark Post Comments Facebook Messenger for Pages
Analytics & Reports:
Facebook Pages Twitter YouTube Instagram
Sotrender is an incredibly powerful analytics, reporting and performance measurement tool for Facebook, Twitter, Instagram and YouTube. Although Sotrender isn't a full social media management tool (in that it doesn't offer publishing or listening/monitoring) it does have an easy to use social inbox for Facebook, analytics, reporting and competitor analysis.
The analytics feature goes far beyond what Facebook and other networks tell you in their insights. As well as data on the demographics of your audience, Sotrender also shows you your top community members. I love the segmentation chart which breaks down your community into different categories - Debators, Occasional, Activists, Likers and Writers. You can also view when your audience is most active, so you know the best time and day to post your contet
I also love the tips feature, where it lists your posts with tips on how to approve for next time.
You can also create stunning reports (perfect for agencies and larger businesses) and compare your social channels with your competitors.
Social Media Planning & Publishing Tools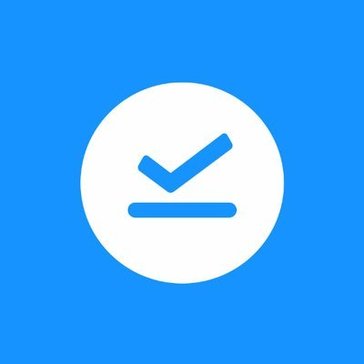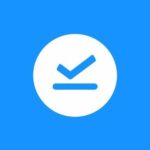 Free and from $59/month
Kontentino is a content planning and publishing tool which has packed some amazing features. It has team planning and collaboration at heart, and it's perfect for agencies who want to work with their clients and get approval. Clients can approve work directly through the web app or on mobile with the click of a button. You can preview how your content looks across all platforms including all the major Facebook ad formats. Kontentino sends over all the scheduled posts to Facebook and allows Facebook to schedule them. This allows you to tag posts and do things that can only be done directly on Facebook.
Social Media Publishing & Scheduling Tools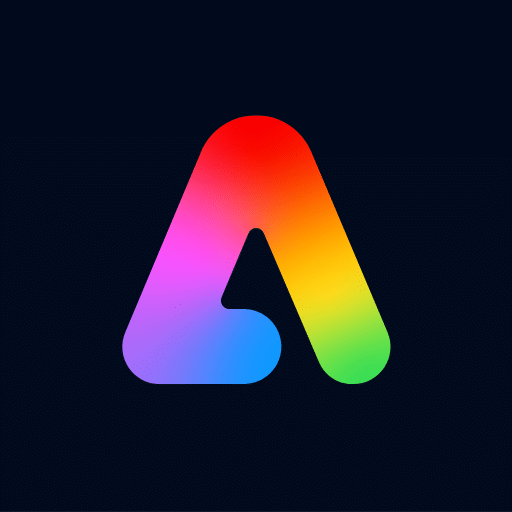 Adobe Express
Free plan, and from $9.99/month
Adobe Express is a streamlined, user-friendly visual creation tool that transforms your ideas into eye-catching visual content effortlessly. It's offered as a web app or a mobile app for iOS or Android. Whether you're starting from a blank canvas or choosing from thousands of pre-built templates, stock photos, animations, and more, Adobe Express offers you the creative flexibility to bring your vision to life.
Other features:
iOS and Android mobile app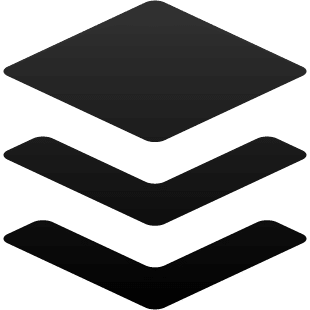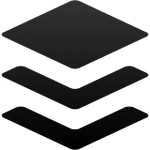 Free or $6/mth for Essentials Plan, $12/mth for Team Plan. Agency plans from $120/month
Publishing:
Facebook Pages Facebook Groups Twitter LinkedIn profiles LinkedIn pages Pinterest Instagram
Monitoring/Engagement:
No Monitoring/Engagement available,
Other features:
Official Instagram Partners, iOS mobile app, Android mobile app.
Allows you to post or cross-post to Twitter, Facebook (profiles, pages or groups), LinkedIn (profile, groups or company pages), Instagram, Pinterest or Google+ business profiles/pages. You can either post straight away or create a schedule for each social network. Buffer is an amazing tool and one that I use every day.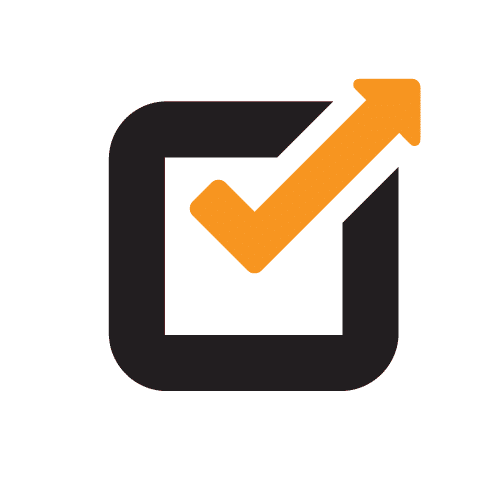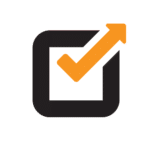 Free or $29/mth for Champion Plan; $99/mth for Business Plan
Social Champ allows you to schedule and publish content to a wide variety of networks, not just once, but many times in a cycle. You can also link up your RSS feed and set up filters.
Look at other Resources
If you need any more help on getting started with Agorapulse or want more advice on whether or not Agorapulse is for you, check out these posts…
Hire me!
Perhaps you are still confused and you need some expert help. I offer a social media consultation service in which I can help find the best selection of tools and solutions for you or your business.
What the * means above...
If a link has an asterisk by it, it means it is an affiliate link and generates a little income for the site. If you end up signing up for the service and paying it may result in a small proportion going towards the upkeep of this site. You shouldn't notice any difference in the sign up process.
The editorial line is NEVER impacted by these links. I will only ever recommend a product or service if I think it is worth recommending! If a product or service does not have an affiliate scheme, then we will still include it in the same way.
In the interests of transparency, here are the non-affiliate links which will not help iag.me: