7 Fun Ways to Repurpose Live Content for Your Instagram Feed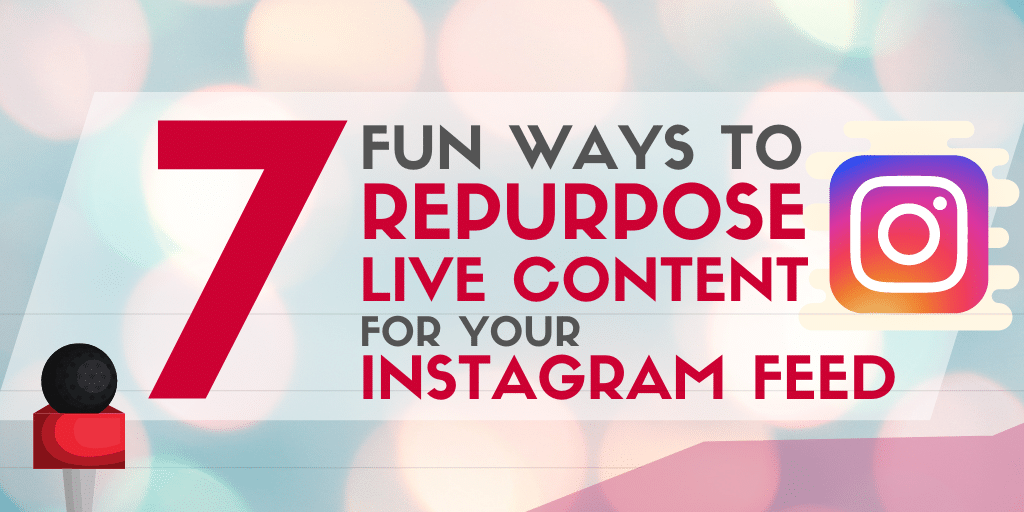 A Seriously Social Community Article by Denise Langenegger
I'm excited about including this article from Denise Langenegger, from Instasize. I love Instasize, which is a great mobile app to help you create the perfect Instagram images for your feed or stories. But also because this article is all about repurposing live content - a subject that is dear to my heart.
Once you create live content, you can repurpose it into a plethora of different content. In this article, Denise shares 7 ways (fun ways!) to repurpose your live videos for your Instagram feed. Let's dig in...!
Ian
Like all new things introduced in social media, Instagram Live may be challenging to get into at the start. But for every apprehension you may have about creating live content, I can think of at least two more reasons why you should just go ahead, press record, and go live!
The live feature on Instagram was introduced way back in 2016 but online marketers, influencers, entrepreneurs, and all sorts of brands, from big to small, are jumping into the live wagon just now. According to solopreneurs who were able to bring in more business through live videos, here are the reasons why audiences engage better with live content of any kind:
Live videos come across as more authentic than traditional video content
Live videos offer a real-time peek at what's going on
Live videos are unpredictable thus suspenseful
Live videos tug on your FOMO thus urging you to pay more attention
Live videos disappear after 24 hours which adds to its exclusive appeal
On top of these, one live video is a gateway to creating several other types of content that you could post on your feed at a later time. This way, you can maximize the return of your time, effort, and planning by repurposing your live video into shorter, more focused tidbits of content that will inject life and color into your social media calendar. All social media marketers consider live content to be the ultimate digital marketing lifehack. You should really be adapting this to your online strategy!
Before we get into the how's of repurposing your live content, let's brush up on some of the most popular ways that online marketers have been using the live feature on Instagram.
Event Livestreams
Missed your favorite music festival this year? You probably tuned into the Live version from the comforts of your couch, hence, Couchella!
Livestreaming events are the best way to boost engagement because it psychologically creates a deeper sense of longing and users are prompted by this longing to convert by buying merchandise or other special offers.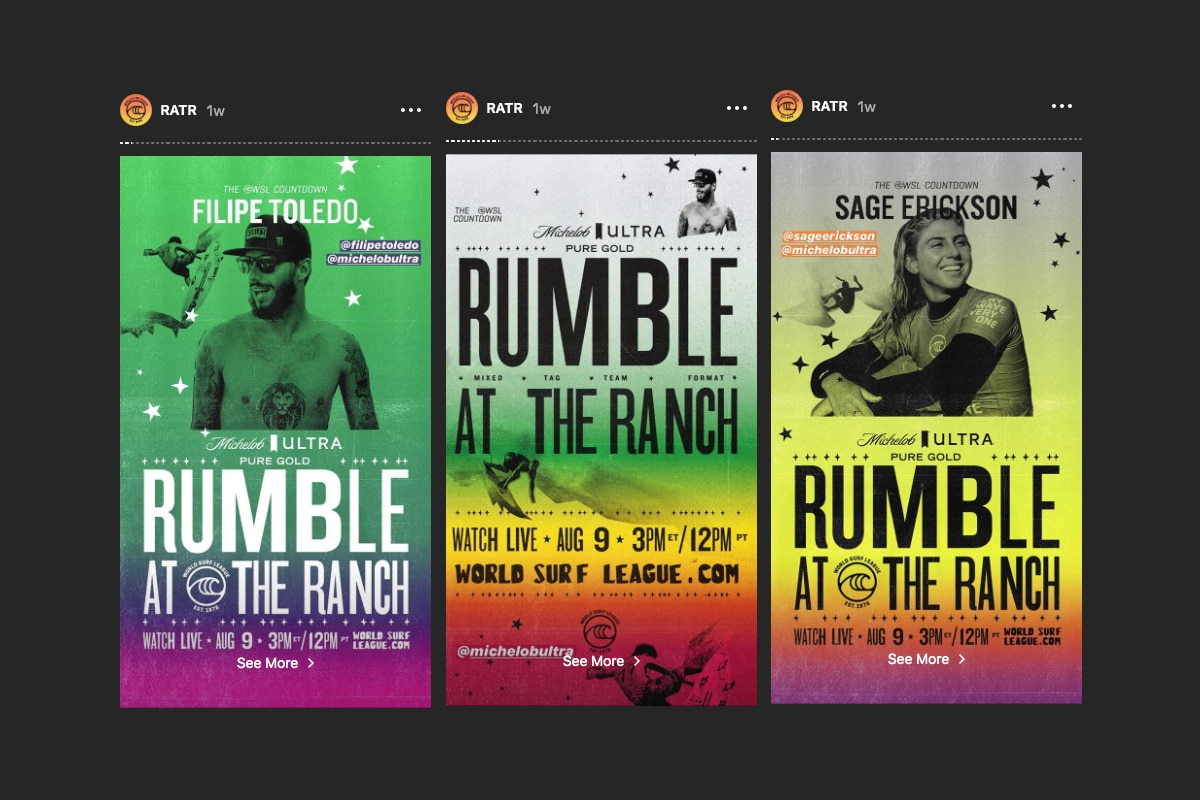 Sporting brands also use the livestream feature to broadcast competitions, contests, matches, etc. to widen the reach of their brands. The World Surf League has successfully adapted this model by broadcasting surfing competitions on a global scale. Not only can surf fans from all corners of the globe tune in to the contest, but they're also more enticed to buy from the WSL online store.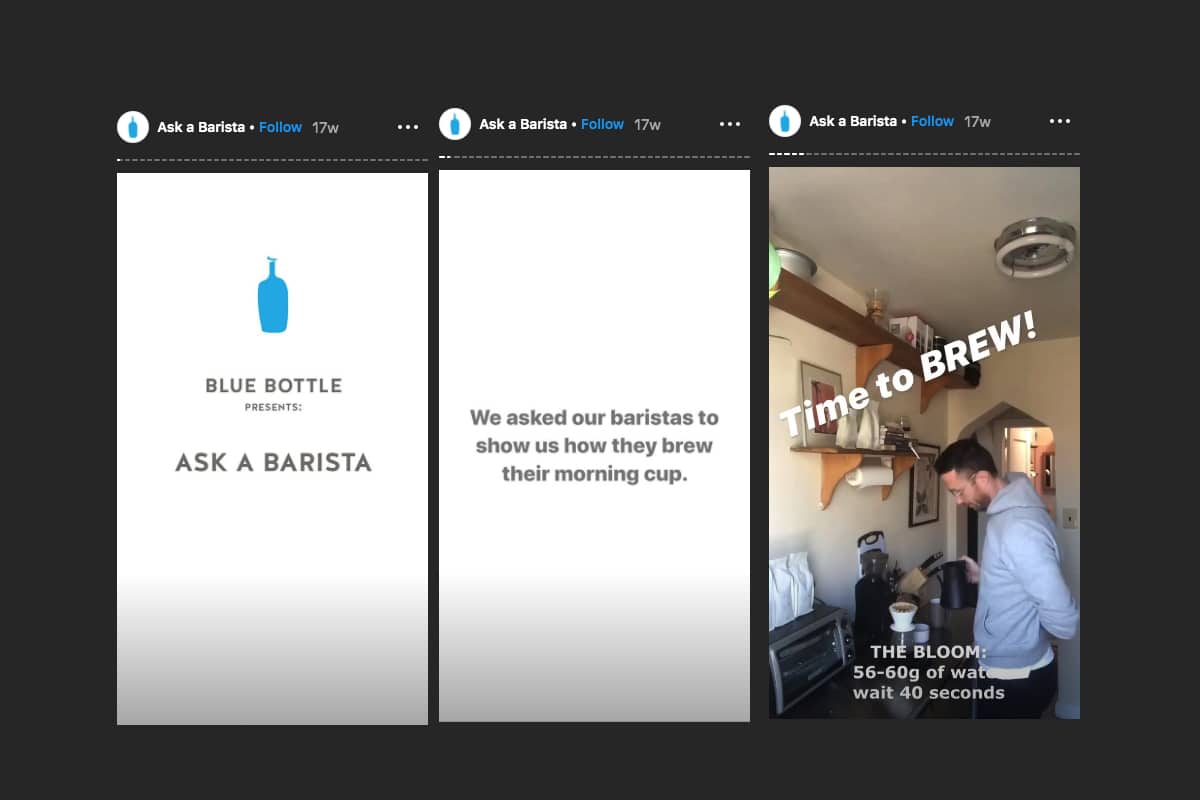 Nothing is more endearing than watching an ordinary day unfold in a behind-the-scenes video by your favorite store, restaurant, or cafe. Imagine following the footsteps of that barista who whips up your favorite beverage as he or she opens the shop, calibrates the coffee, and interacts with his or her teammates and other customers. Seeing this increases a customer's sense of belonging with the brand and this affinity will translate to more return visits.
Webinars / How-To Videos
Even before the lockdowns forced schools to jump into e-learning platforms to conduct classes, the e-learning industry has been burgeoning and is foreseen to exceed $375 Billion by 2026.
So whether you're a dance or yoga teacher or a simple home cook sharing your latest recipe, webinars are a wonderful and effective way to capture your audience. Going live as you teach a class or cook a meal shows users your process and style, which could further convince them to do future business with you.
Interviews and Testimonials
Another way to ramp up engagement is to occasionally feature interviews of interest to your desired audience. If you have a beauty product you are raring to launch, it could help to ask an influencer or one of your friends to test the product and give honest, real-time reviews as you go live.
Now That You've Gone Live, What's Next?
After you've finished the production of your live video, you shouldn't just stop, rest, and let your content gather dust in your archive. This is just the beginning of churning more relevant content that is unique and truly yours!
Repurposing your live content means editing, changing, or adapting your video to fit a different format and re-enter another cycle of engagement. If you still need a bit more prodding, here are more reasons why you should take your live content and flip it into more fun content that will drive more reactions and conversions for your brand:
Cast a wider net: repurposing live content ensures that people who missed your live broadcast can still benefit from your content
The "replay audience" is bound to convert more
You will make your content shareable many times over
You can use repurposed live content to fill your feed with useful evergreen content
How can you repurpose Live Content?
And the excitement builds up further! Now that you have the mindset for repurposing live content, here are some of the best ways you can turn your live video into another campaign.
#1 Be more authentic-- show us a blooper reel!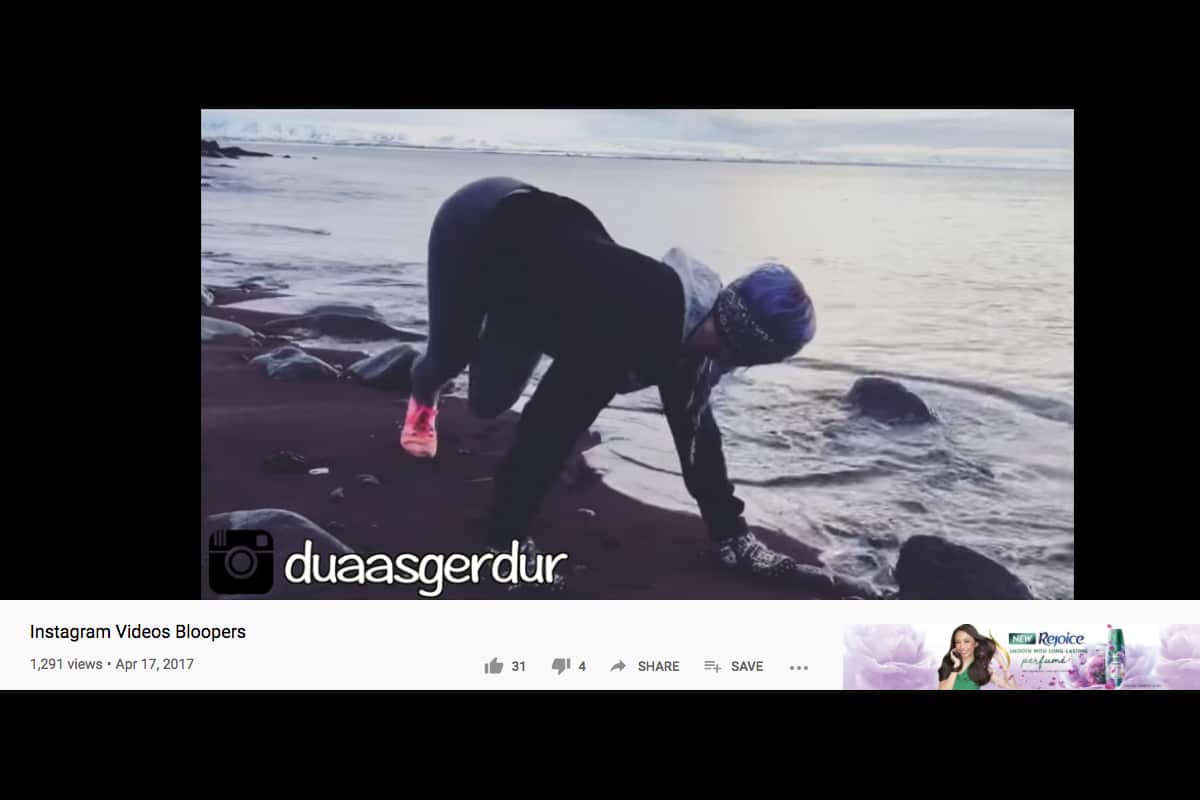 Nothing dampens authenticity faster than a fully polished video so embrace the bloopers and rejoice in the silly things that make us more human. Humor is an attention-magnet so if you can pick 3 or more bloopers from your live video and edit it in a way that shows that you are humble enough to laugh at yourself then you will be creating content gold.
We can't help it-- we love watching people mess up! Chop up the funny segments in your live video and stitch them together to create a quick blooper reel. Don't forget to add sound effects and witty text. Post on IG and IG Stories and voila-- the reactions will start pouring in.
#2 Post a Reaction Video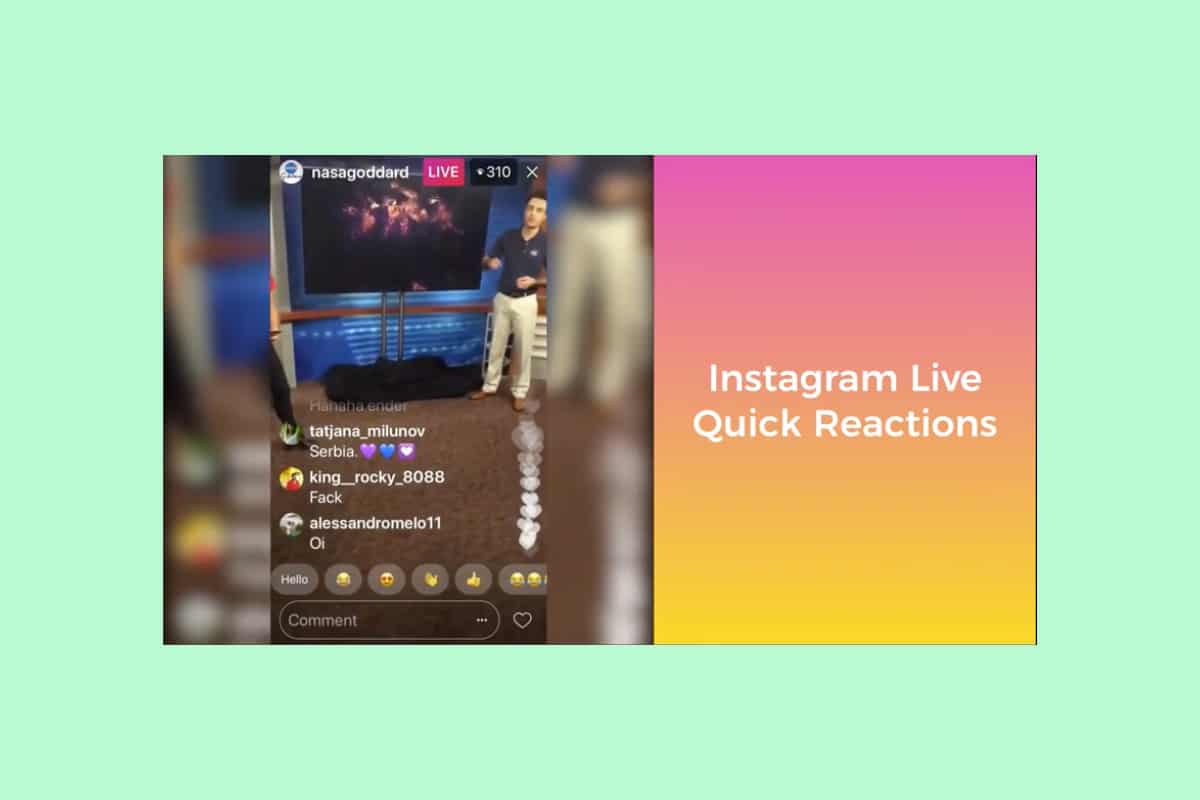 Identify the most significant part of your live video and insert a different video of someone reacting to the content you singled out. Let's say you're a hometown skateboarder and you just posted a live video of you practising a new trick. Take out the section where you finally landed the trick, show it some of your best buds, film their reactions, and then stitch it all together in one awesome way to relive your definitive moment of success. Reaction videos are so fun to make, which also makes them fun to watch.
#3 Contest Time! Yes, You Can Run a Promo.
This is one of our most favorite ways to repurpose live content! Ask your audience to watch your live video and announce that you will be running a contest based on the
live video. Tell them to pay attention because winning the contest will depend on how much they've retained from watching the video.
It can be something as simple as "What color was this person's jacket when we interviewed him/her?" to something more elaborate. If you showed the audience a new recipe during your live video, you can repurpose the content by running a contest based on "What was the secret ingredient or the final step in the recipe?"
Give them exciting awards. Plan the next live video and your audience will know to pay more attention because of the promos!
#4 In Case You Missed It! Do a Recap Post.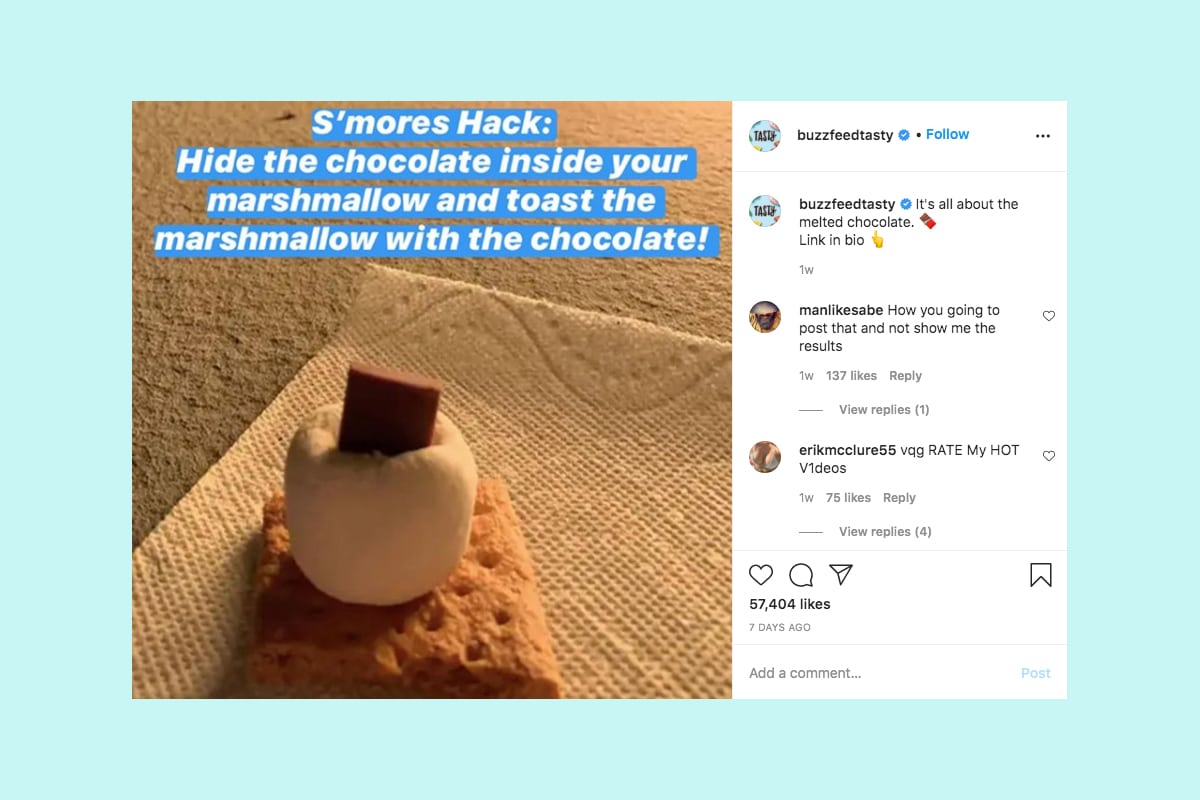 This is one of the most important ways to repurpose live content because you will be reaching even those who missed the real-time broadcast. Whether you're posting a quick 1-minute recap or writing about the highlights in the caption, you'll be making yourself more memorable by posting a recap.
#5 Add Never Before Seen Content.
What if you missed to mention or showcase something during your live video? Fret not! This is an effective strategy to keep your audience locked in. Post a quick clip or a postscript showing additional information and your audience will always be left wanting to know more.
#6 Ask the Audience What They Think.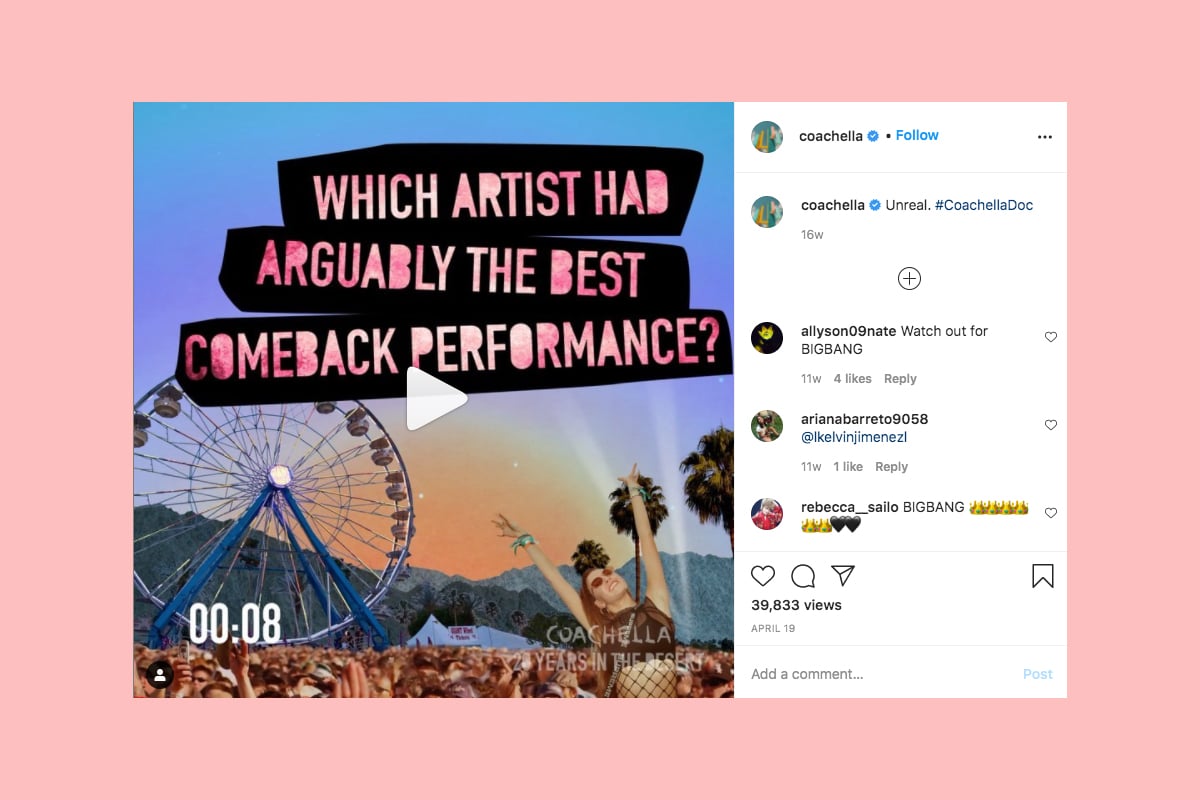 This is a very crucial post to make because it shows your audience that you value their feedback. Pose the question "What did you think of this?" on your feed or IG Stories, match it with interesting graphics or a shortened version of your live video, and expect people to comment with their suggestions and reactions. This is also a great way to pick your audience's mind and you can use their insights to keep improving your product.
#7 Post Quotes or Infographics
Comb your live video for the most interesting highlights and transform those tidbits of knowledge into pull quotes or infographics. These types of posts are easier to share so you can attract more people via these shareable posts. All you need is a nifty image and video editor to style your quotes or layout your graphics and you can create endless "baby videos" or text posts from your one live video.
The next time you're feeling camera-shy or doubtful about going live, think of the myriad ways you can repurpose your live video to produce long-term content for your Instagram feed.
If you want to make the most out of your live content, plan your repurposed content ahead of time instead of waiting until after your live broadcast is done.
And remember that timing is essential. When posting repurposed content, do not delay! Keep your audience on their toes by posting immediately after the live broadcast ends. The longer you wait, the less relevant any of the content will be.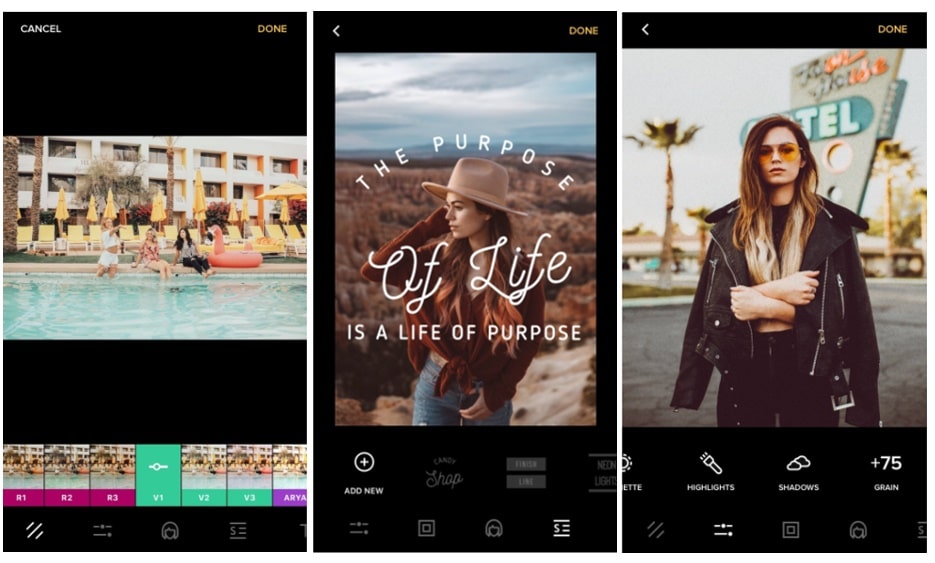 Pro Tip: Make sure to have an editing app for your IG feed posts and your IG Story posts. Create a consistent look by using the same themes, filters, borders, or fonts when making repurposed content. If you don't tie everything together with smart and captivating graphics, you'll lose more traction than you know.