How to Repurpose Your Live Videos into an Arsenal of New Content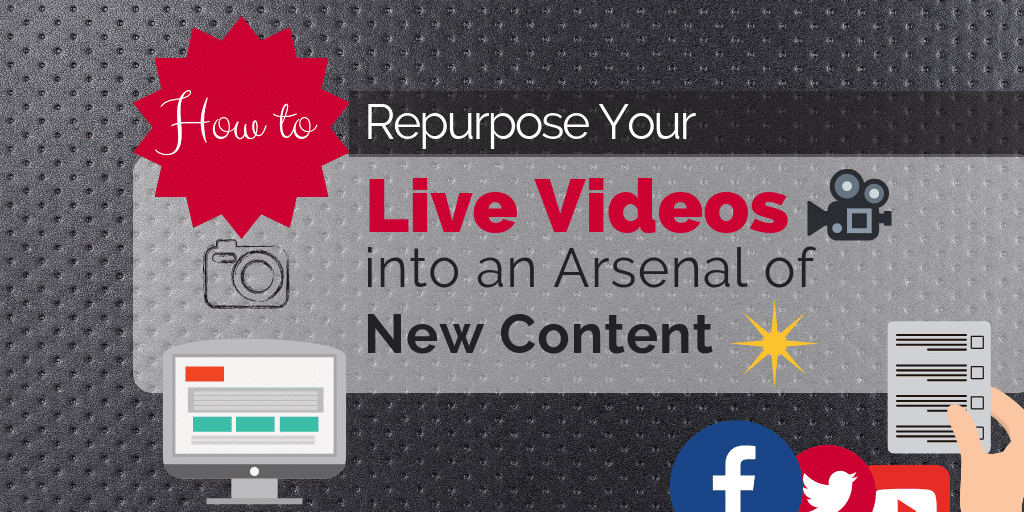 A Seriously Social Community Article by Amy Woods
I'm really excited that Amy agreed to write a post on repurposing live video on my blog. Live video is a powerful format, but so many people focus solely on the live aspect of it. That's not really surprising, because it is called live video after all. And the live bit is the shiny new exciting bit! But after you hit the end broadcast button, although tempting, you should never leave that live video to wither away. It's time to make it shine and focus on a new audience - your replay audience. And turn your live video into a plethora of evergreen content.
Amy is a real expert when it comes to repurposing content and especially live video content. She does it all the time as part of her business, Content10x. So I asked her if she was willing to write an in-depth article on how to actually do it. And this is the result!
People say it's a small world, and it so is. Amy lives just down the road from me in South Manchester, and so we often meet up for a coffee and a chat. Over the years we've become great friends.
I hope you enjoy this article and get loads from it. And please let us know your thoughts in the comments below. Have you repurposed your live video content? Have you got any other thoughts. Let us know!
Ian
You've just completed your live video broadcast!
You put lots of time and effort into the whole production. From researching your topic, creating engaging slides, and collating questions from attendees in advance. You promoted your live video to make sure people turned up. You got the tech set-up just right. The whole recording went swimmingly.
Now you can sit back, relax, and at some point maybe start thinking about your next live video, right?
Wrong!
Or, put another way, you could do that if you like, BUT it would be a mistake in my opinion.
I'm a firm believer that once you have completed your live video, that really is just the starting point of creating awesome content.
Ask yourself, do you want to maximise all of the hard work that you put into your live video?
Do you want to reach the people who were unable to turn up live?
Do you want to extract as much value as possible from your video content?
If your answer is "yes", then I have one word for you.
Repurpose.
I'm about to show you how to get at least 10 times the value from your live videos.
Sound good? Okay, read on…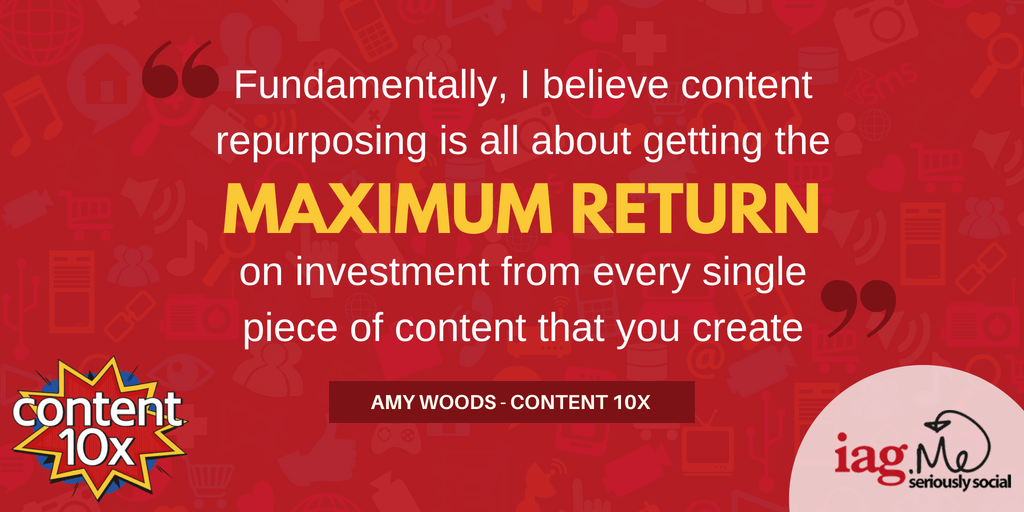 The official definition of repurposing is: "To adapt for use in a different purpose."
For example, in the world of content marketing - take an epic blog post you've spent days perfecting, then…
Select your best soundbites to use as quotes. Turn them into tweets and fill up your Twitter schedule for the next couple of days…weeks…months
Jump on a Facebook Live, talking about your blog topic
Use those same quotes to create attractive visual graphics. Now your Instagram schedule is sorted
Create a Pinterest image for your blog post and get pinning
Boil down the blog post into an infographic and/or presentation. Now you can post your message on SlideShare
Run a webinar using your slides
Craft a "content upgrade", a highly appealing additional piece of content based on the article itself (for example a checklist or template). It can take as little as an hour to make, and you can ask for an email address in exchange for the 'upgrade'
Turn it into a podcast – set a microphone up and talk about your blog topic
Turn it into a video – get your camera set-up and video record yourself talking about your blog topic. Post it on your website and Facebook
Turn it into an email, or an email course using an email autoresponder such as Active Campaign or AWeber.
That's 10x, but I could go on all day!
As an example, here is an infographic I created as a "content upgrade" for a blog post I wrote on repurposing your blog post into an infographic
All too often, we spend hours upon hours on our initial piece of content, pouring ourselves into an original idea until it's epic and polished and engaging…
…and then we just post it.
What's next? Only to put our nose back to the grindstone and eek out yet another, brand new idea.
We should be producing fresh ideas on a consistent basis, but what about the meantime? If you only have time for one truly epic, cornerstone piece of content a month, let's say, that's a problem. Because to stay top-of-mind for your audience you need to publish content many times a week – but it doesn't all need to be epic pieces of content.
That's where repurposing comes to the rescue, turning each original piece into a whole collection of new marketing assets.
Why Repurpose your Live Videos?
Your Live Video was ALREADY a Ton of Work… Why Give Yourself More Work by Repurposing it?
If we say that when you get off screen, that's not the end, and in fact it's only the beginning, I can see how you may be thinking that's too much work.
But don't worry! The value you produce from each repurposed piece of content can be far more per-hour-spent than your live video was (presuming you did more than just switch on the camera and start talking).
You need to repurpose precisely because your video was a lot of work. If you don't, you're letting some of that hard work go to waste, when instead you could multiply it.
You can mitigate the extra workload by being strategic, planning ahead, and starting small.
Start with just one repurposing tactic, add it into your content creation procedures, and slowly build up to the whole shebang (or outsource, find someone who can do the repurposing for you, like the services that we offer at Content 10x).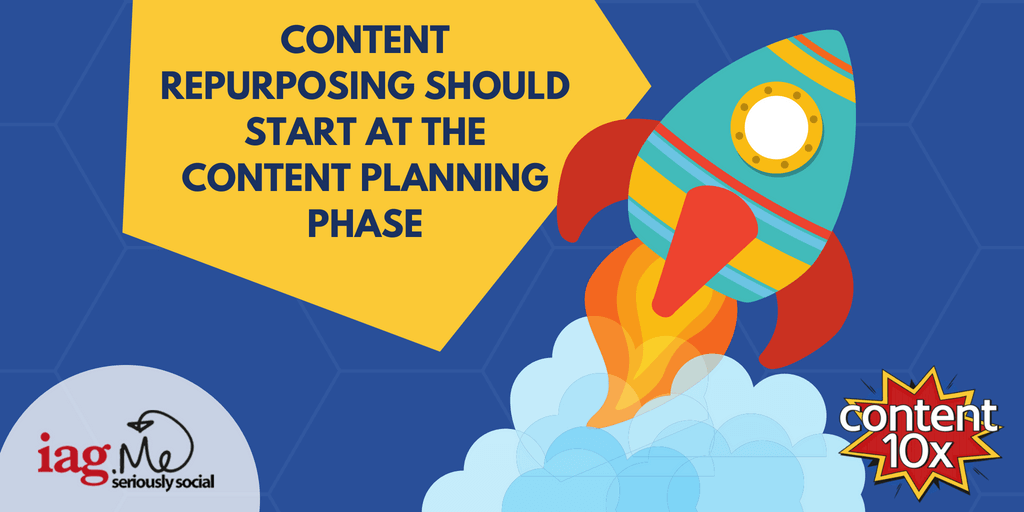 Your Live Video Itself May Be Repurposed Content
Before we dive into all the ways you can repurpose your live video, I want to point out the video itself can be repurposed from something else!
That's an idea isn't it – your live video is in fact repurposed content. Let me explain…
Live video is a nerve-wracking thing for many people to dive into head first.
Maybe you're new to it and you're anywhere from hesitant to terrified… but you're smart enough to notice live video is a major growing opportunity… you don't need to dive straight in the deep end with an all-encompassing, fancy show? Why not start at the shallow end with armbands?
Take your most popular blog post or podcast episode
Break it down into key points, perhaps creating some basic slides and presenting those
Jot down some notes expanding on your key points
Lay out a basic structure to follow: Intro > Slides/Core Topic > Q&A.
Don't worry if you don't have much more to say than the original content. The main value of live video is often the live Q&A aspect. Your audience will probably keep you plenty busy with questions.
Repurposing from a Podcast Episode
Alternatively, if you have a podcast you can base your live video on your next podcast episode, rather than your most popular one. Tell anyone listening that you'll be hosting a live session about the same subject. Mention that you'll go a little deeper into the topic and that they'll have plenty of time to ask you questions directly.
Schedule the live video for about one week after the episode, and ask your audience to send you questions and comments in the meantime. That will help inform you how to expand on the subject. If your episode was in an interview format, see if your interviewee would come back for the live session. How awesome would that be for your audience? If they loved hearing your guest talk to you, they would trip over themselves for the chance to talk to them directly!
Repurposing from Questions
Your live video could quite literally be a show based solely on answering the questions that your audience, or your clients, ask you.
This format presents a powerful way to draw in potential new clients. If you answer questions asked by your clients, they are likely to be insightful for the live audience. Better still, if you offer any form of coaching service, and you use your live videos to demonstrate 'live coaching', you're showcasing your knowledge, abilities and therefore your coaching service.
Secondly, if there are people within your audience who are somewhat on the fence about your products and/or services, hearing you answer questions from your audience or existing clients is going to do more to demonstrate your competence than any sales page.
Another way to answer questions is from your social media audience. Host a Twitter Chat or an Instagram Stories Poll. Once the results are in, announce you'll host a live session to go over the results in detail, along with the best comments left by your audience.
8 Ways to Repurpose your Live Videos for Maximum Reach
Notice I said "8 ways", not "8 extra content pieces". Each of the following methods could give you anything from 1 to 20 new pieces of content to add to your arsenal.
We love working with live video for our clients. There are just so many repurposing possibilities from this format!
Let's get stuck in…
#1 Publish Your Video To Other Online Locations
The first thing to do, every time, is to extract your video for publishing onto other platforms.
It's easy to download your videos from YouTube, Facebook, or Instagram Live.
Whichever your preferred platform to record your video on, make sure it ends up on YouTube. Having your content on Google's protégé-platform will increase the likelihood of appearing in the search engine (yes, they play favourites).
Many YouTubers believe the platform gives them a boost when they put out content more than once a week. The effect may come from their audiences being more engaged with their content due to their consistency and frequency, but hey, whatever the root cause, it's a good thing! So if you can get your edited live videos onto YouTube following a regular, consistent publishing schedule you'll likely start to gain some traction.
Also, embed your video onto your website, too. Whether it's in a blog post or another page, it's good to have all your cornerstone content visible on your own property.
When syndicating your live video, I would recommend taking a little time to trim the fat. Edit out any "live elements" that you think may detract from the experience of your non-live audience. Don't cut every "um" and "er", or you might over-polish to the point where it loses the charm of live content. Just cut whatever you feel is not particularly going to add value to the people listening in the future (remembering how short our attention spans are!).
#2 Produce a Litter of Video Babies!
Short video clips are popular. People love them, and so do the platforms.
Once you edit clips for one platform, it's easy to adjust them for the other major platforms too. You just need to follow their criteria for maximum length and aspect ratio.
On Facebook, video clips of 30 seconds to 1 minute in length work the best. Consider the ideal aspect ratio of 16:9 for the video thumbnail, and remember to enable captions. About 80% of people watch Facebook videos with the sound switched off.
Twitter allows a maximum length of 2m 20s (140 seconds), but I would recommend keeping the duration about the same as on Facebook. Of course, you know your audience, so do whatever works best for you.
Instagram allows video uploads of only 1 minute right now, though that might be set to change in the near future. Instagram stories are only 15 seconds long and have to be in a vertical aspect ratio. We now have IGTV which allows vertical videos for up to 10 minutes (unless you have a verified account and in that case, you may have up to an hour).
YouTube starts you off with a maximum video duration of 15 minutes (which is more like a teenager than a baby!). Linkedin videos are similar, with a maximum of 10 minutes. You can request your YouTube duration cap removed, but you'll have to request it from YouTube support, which can be done easily from your upload page.
Of course, the platforms change all the time so please verify all of the above before creating clips, things may have changed from the time of my writing this article!
So… how do you make all these clips?
If you're a Mac user you can make simple, no-frills clips by trimming the video with your built-in QuickTime Player. You can use iMovie to make other changes like adding an intro sequence.
If you'd like more feature-rich editing software without investing upfront, try the free HitFilm. If you're willing to spend a penny or two, try Camtasia (Mac or PC), Adobe Premiere (Mac or PC), or Final Cut Pro (this is what my team and I currently use, but is Mac only at the moment).
If you want to outsource, this kind of editing will be pretty standard stuff for any decent freelance videographer. You can find a long list of them on Upwork or PeoplePerHour in a matter of minutes.
Another way to repurpose your video clips for sharing on social media is to extract the audio and create an Audiograms, just like the one below that I created for my podcast episode and blog post, How To Create Audiograms For Your Podcast: Wavve Vs Headliner.
#3 Enter Your Audience's "Found Time" with Audio
The internet has democratised the spoken word.
This audio-distribution technology is as revolutionary as the printing press (which democratised the written word). And the beautiful thing about the spoken word is that people can listen to it while they do other things, such as driving, doing housework, or exercising.
All those hours when you don't need 100% of your focus is called "found time", or time that audio technology has suddenly made available for learning and personal growth.
It's possible for people to listen to your videos on YouTube or your website, for example, while they do other things, but it's a little messy. If you tuck the phone in your pocket with YouTube open you had better make sure you don't accidentally press "thumbs down" or share it with someone by mistake!
Make it easy for your audience to fill their found time with your lovely voice by publishing the audio of your livestream as a podcast, and also put it onto Soundcloud. Remember to link to your podcast feed in the description of your video wherever it may be posted.
If you're savvy enough, you might add a few pauses with vocal commentary to your audio to fill the listeners in on anything they would need the visuals to understand.
Turning your video into a podcast episode is a great way to reach an entirely new audience. A lot of people who listen to podcasts (34% of the US adult population have listened to podcasts and that is growing) may not find you on Facebook, or YouTube, or your website….but they will find you on iTunes or their favourite podcast app.
Note: Consider publishing your audio on Amazon Alexa Flash Briefing. It's a new platform, but one I can see growing substantially in the future, and the early adopters are going to benefit the most from its growth. It's perhaps not the easiest process to follow but certainly something to consider.
#4 Serve Readers by Repurposing Your Video into an Article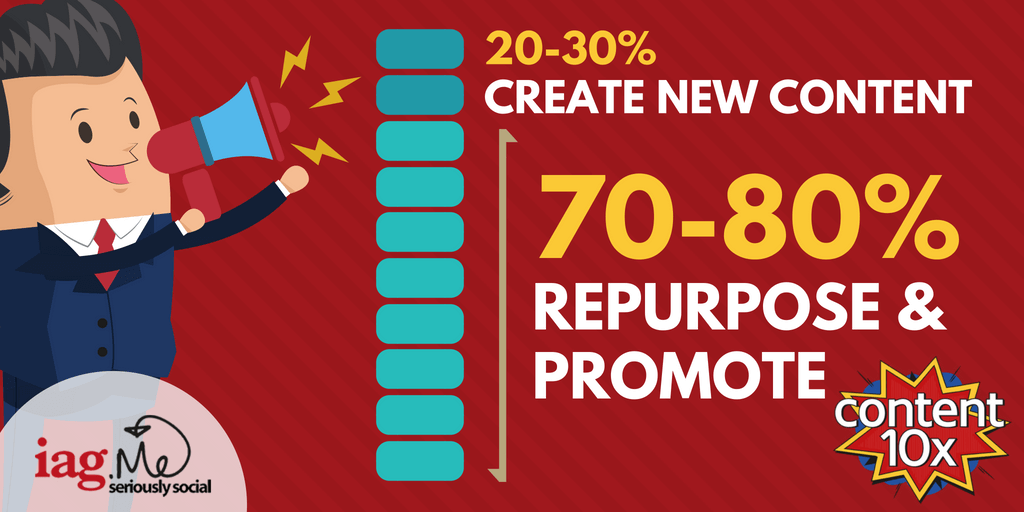 Lots of people out there still want to read. Shock horror! Reading is not a thing of the past…not at all!
While many people find it easier to absorb visual or verbal information as opposed to written, it can be a lot faster to read and easier to find the specific sections you're most interested in.
Plus, it really helps with SEO. For example, plenty of podcasters have every episode transcribed and added to their show notes in a scrollable embedded box, mostly so the content in their episodes can be indexed by the search engines.
You can go one (or all) of a few different routes:
Shownotes. Just as most podcasts are embedded on a blog post that acts as a summary of the content with timestamps and hyperlinks, you can do the same with the video recording of your live video
Blog Post. Write an edited, "semi-transcription" of what you said on your live video. Format it appropriately, and add a bit more meat where necessary
Evergreen Article. A little different from the standard blog post repurpose, the evergreen article doesn't reference the video at all. Simply take the ideas from the live video and expand them into an entirely separate, stand-alone piece of content
Article syndication (i.e. posting to a LinkedIn article and/or Medium) is fantastic for growing your audience. If you do that though, remember to post the article to your own site at least one week before syndicating it. That way, Google will index your site as the original source.
#5 Be an Alchemist… Create a Plethora of Visual Golden Nuggets from Your Video
Repurposing your video content into visuals might be the single most prolific way to produce new content in terms of the sheer number of new potential pieces.
Just think of all the quotable lines, questions from the audience, or even slides from your presentation you could repurpose into a great looking graphic. How many do you think you could get? Five? Ten? Twenty? More?
As long as each quote or question is a real "golden nugget", I don't see any problem with making as many as you can, since they're so versatile to use.
My favourite software (and there's a free web app version, to boot) for this kind of graphic design is Canva. They couldn't make it easier for a non-designer to produce great visual content.
Once you have your stack of quote graphics, schedule them out on Facebook, Twitter, Instagram, Pinterest, and anywhere else that you're using and you think will be appropriate for the platform. You can also sprinkle them around your blog post to liven it up.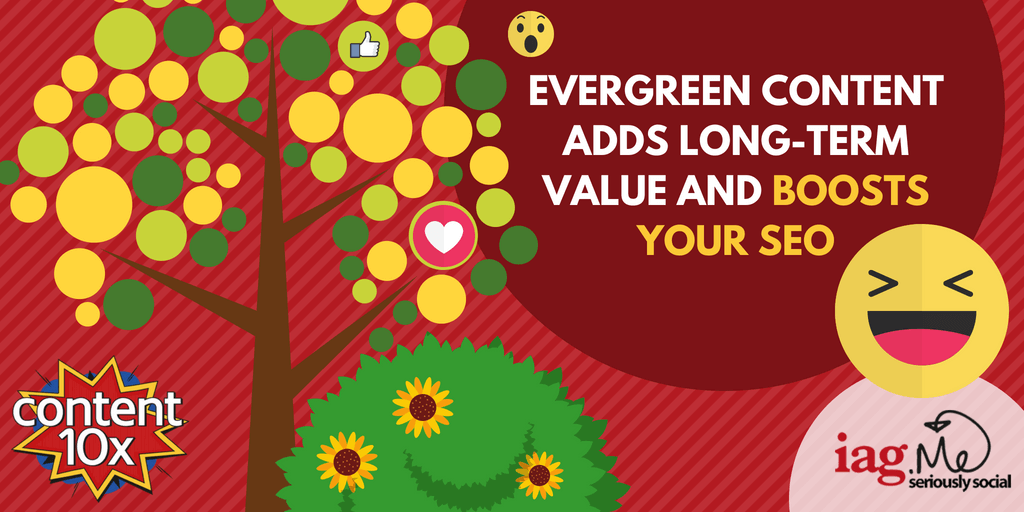 #6 Double Your Opt-ins with a Video-Specific Lead Magnet
A content upgrade is something additional that you provide your audience with, which is directly related to the piece of content, and it's usually in exchange for an email address. A content upgrade may be a checklist, a template, a 'swipe file', a quick guide…etc.
Back in 2016, Brian Dean reported a 785% increase in opt-ins after deploying content upgrades in his posts. Your results are unlikely to be quite as high since people have become a little more used to seeing content upgrades around. But rest assured, they will always have a higher conversion rate than generalised lead magnets for the simple reason that the value they provide is narrow, clear, and believable. It's directly related to the content, and if they liked the content and got value from it, why would they not want the upgrade?
In the case of live video, perhaps your video is on 5 Ways to Stand Out At Conferences, and you could offer your viewers (and subsequently people who consume any of your repurposed content) a checklist with the 5 ways on it.
#7 Repurpose Your Video into Email
I'm amazed by how many of my clients don't send their content to their email subscribers.
Even if they're posting everywhere else, they open up their email service provider and feel like they don't have anything to say!
One of the joys of repurposing is it can completely dismantle writer's block. You don't need to come up with anything new, you did that when you created your original piece of content. Perhaps we assume our email subscribers have all seen our video already. Trust me, they're not all following you that closely – we may want them to, they may want to…but life gets in the way! And even those who have already seen it won't begrudge you for promoting it to your list.
You can either expand on the main point in your email with a link to your video (or blog post, or podcast…or any of your repurposed content), or turn it into an entire series of emails, such as an educational course or a time-bound challenge.
To take the example of 5 Way to Stand Out at Conferences, a simple and engaging challenge would be a daily email course, each email expanding on one of the "5 ways" and encouraging all challengers to implement it. Invite your email subscribers to report to you with the results so that you can share them with the others in the next day's email. Or, another great option is to create the email challenge/course and then market it as a content upgrade in order to get brand new subscribers – wouldn't that be great!
This has been a crazy ride of ever-expanding content possibilities, so let's end on a calm note.
Did you make slides for your live stream? Good. Log in to Slideshare and post them there! You may want to make some enhancements and changes to them, or you might be happy with them just as they are.
Slideshare also accepts infographics, by the way, so if you want to reach even more people, turn your slides into a beautiful infographic. Post it on Slideshare, Pinterest, and embed it on your own site. People love infographics – it's one of our most popular content upgrades!
It really is easier than you think, check out an example of a Slideshare presentation I made to accompany my blog post and podcast episode, How To Repurpose Your Content Using Slideshare
The Worst Mistakes I See People Make When Repurposing Video
I know that with all these new content assets you have, following up is not the easiest thing to do (see Getting Started below for an antidote to the overwhelm). However, on social media you need to check in, at least occasionally, with all your content if you want the audience there to return the favour.
After all, you wouldn't send a cardboard cutout of yourself to a party!
Remember that social media platforms are for being sociable on – you need to engage, a 'set and forget' strategy won't get your far.
#2 Not respecting the platform
We've talked a lot about technical differences between platforms. The cultural differences are just as important.
If it seems weird to bring "culture" into this, just consider, are you in the same frame of mind when you browse LinkedIn as when you're scrolling through Instagram? Of course not. Each platform has its own expectations and norms.
After all, you wouldn't go to a black-tie event dressed like a cowboy!
When you repurpose content and you plan out where you are going to publish it, make sure it's 'fit for platform'!
I wrote a blog post about this, which I repurposed into this video:
Social media algorithms (the rules that govern who sees what and when) love two things:
Engagement
Consistency
To ensure you're consistent (and that you have the time to engage), you'll need to prevent overwhelm.
Follow my rule of thumb for getting started (below) and you won't have any problems with consistency…
#1 Think of Your Content Creation as a Process
Don't let repurposing become an afterthought. That's a sure-fire way for it to get out of hand, and you might end up making the whole thing more difficult than it needs to be.
Plan what you're going to do and prep for it beforehand. Carve out the time you'll need to both create the content and follow up on it.
So, when you are planning out your next live video, ensure that you consider the repurposing work that you'll undertake.
You don't want to get to the point where you're creating your repurposed content and you wish that you had gone about it in a different way, because what you are left with is proving hard to create new, fresh content from.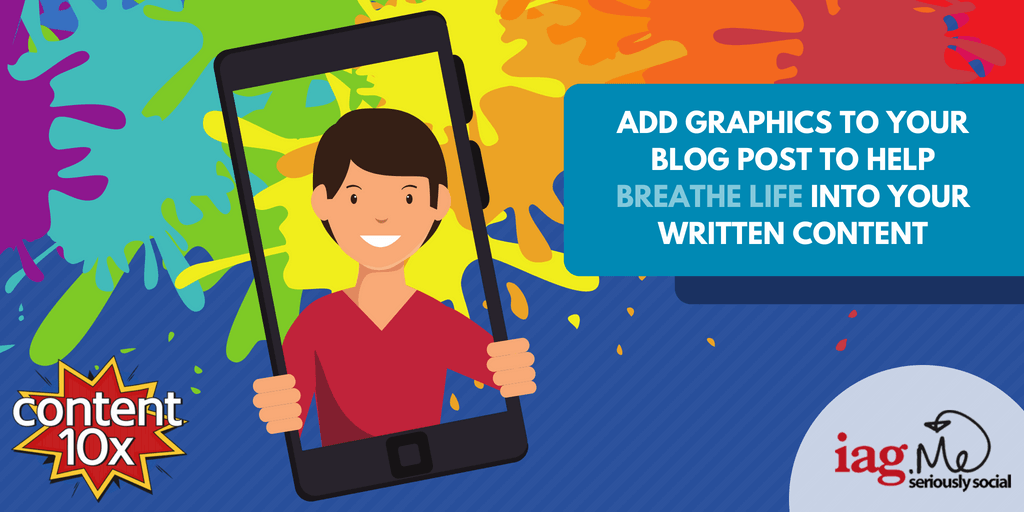 Don't try to do everything at once!
If you do, consistency will be almost impossible. Pick just one extra step based on your skills or the skills and availability of your team, and add that into your content creation plan. The goal is to master one method first, before moving onto the next thing.
So, for example, if you have been recording live videos and doing nothing else after the broadcast, perhaps start by simply extracting your video and uploading it to YouTube and your website (editing it if you can) – this would be a good first step.
#3 Pick the Next Thing when You're Ready to be Consistent
Practice your first repurposing method until it becomes second nature.
Don't add a new procedure until the last one feels as though it's not an "extra step" anymore, but rather a normal part of your content creation process. It should be firmly embedded into your process for creating live video.
Before you know it, you'll be a livestream repurposing powerhouse!
I hope you have found this guide useful. As you can probably tell, I am passionate about repurposing, but my closing message is don't delay, even a small step forward should pay back your investment many times over.
For more tips and advice, please check out my podcast or head over to my website, Content10x.com.
Whatever you decide to do next, I wish you good luck!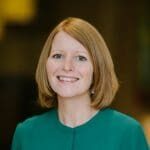 Amy Woods is a digital entrepreneur, expert in content repurposing, podcaster and founder of Content 10x. She helps online content creators grow their audience by maximizing their return on every piece of content that they create. Her business, Content 10x, provide content repurposing services to podcasters, video content creators and bloggers.
When not repurposing, Amy is a proud mum of two little boys, lives in Manchester, England and before setting up as an entrepreneur she spent 13 years as a management consultant, working on post-M&A restructuring for Fortune 500 companies.
You can connect with Amy via her website www.content10x.com or on Instagram, Facebook or Twitter.