Live Video: 6 Questions you MUST Ask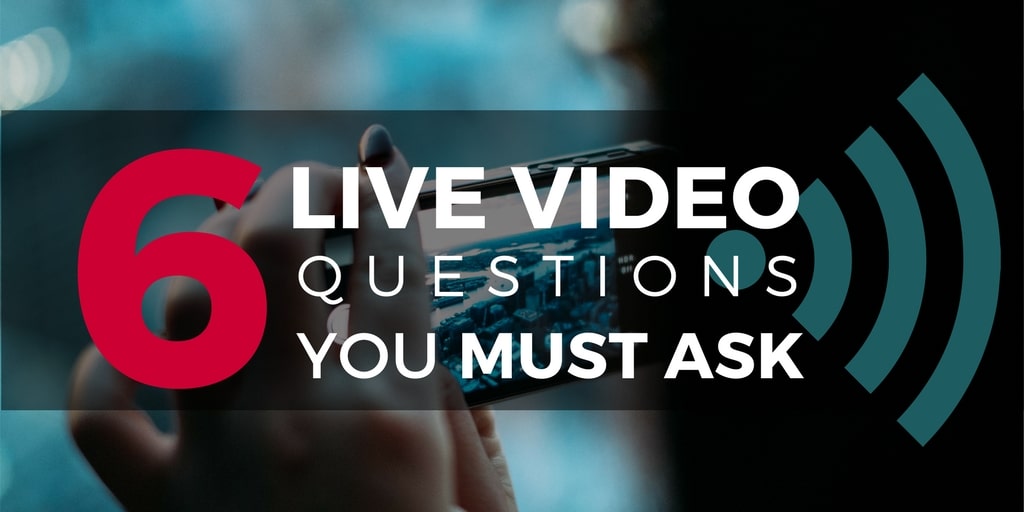 It seems everyone in the world is dabbling in live video.
Whether that's on Facebook Live or YouTube Live, Instagram Live, Periscope or others.
OK, that's a bit of an exaggeration...!
But, live video is the big thing at the moment and a lot of people want to embrace it.
But, I wonder how many of us ask the question why?
Why should I broadcast live video?
Or who?
Who am I aiming to reach with my broadcasts?
And where or which?
Where should I broadcast to?
Which platform should we use?
Facebook, YouTube, Instagram or Twitter/Periscope?
How?
Have you thought about how you are going to make the broadcast happen?
What gear will you use?
How are you going to get over being nervous in front of the camera?
I'm all for spontaneity and playing with new technology.
That's part of my job here at Seriously Social.
But, if live video is going to work for us, we need to ask ourselves these important questions.
Let me take you through them...
---
#1 Why?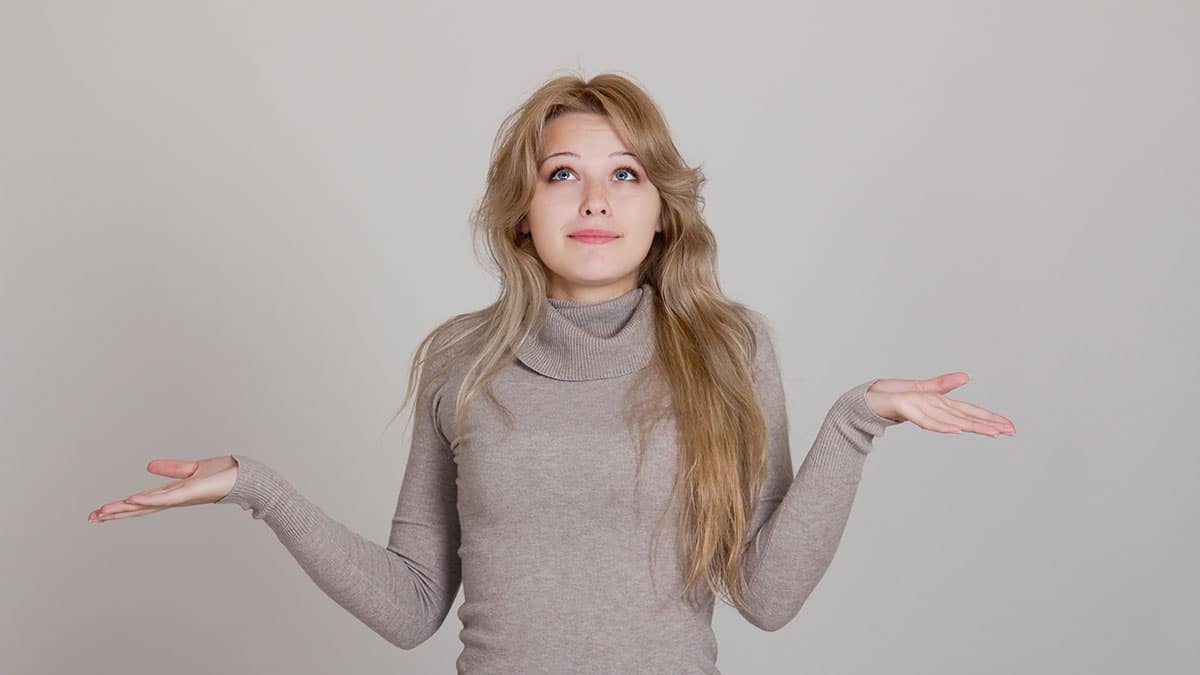 So, you want to broadcast to Facebook Live or some other live platform.
But, WHY?
There is nothing wrong with wanting to do it for a bit of fun or to try something new.
But let's try and expand on that a little.
That way, you can make more of an impact and be able to measure how successful you are.
I am going to be honest here...
When I first dabbled in live video, I never asked myself why.
I started broadcasting to Facebook Live because I am interested in the technology.
But, I did work out my why shortly afterwards.
For me, I embrace regular live broadcasting helps...
...To connect with my audience on a more human level. Showing my face and interacting with my audience is a powerful way to connect with my audience. It allows people to get to know me.
...To set myself up as an authority on Social Live Video. I offer services as a live video consultant and I have my own Facebook Live course. I need to practice what I preach and do regular live video. I also need to learn and improve my live video knowledge.
...Expand my audience & Improve my Reach I want to reach new people. Live video is a great way to reach new audiences. Facebook and YouTube boost the reach of live videos in their platforms, so it is easier to reach more people.
...Create more content Faster. My blog is my main content platform, but I've always focussed on high-quality long-form content. That's given me huge SEO, traffic, and audience benefits. More importantly, it's helped me grow my business. It's given me amazing opportunities as a speaker and as a consultant. But creating blog content takes a HUGE amount of time. Producing live video takes far less time and allows me to reach more people with my content and message quickly.
So, book 30 mins with yourself...
Go on... add it to your calendar now!
Call it "Why Live Video".
Then, jot down 3 or 4 reasons why producing live video would take your business to the next level.
---
#2 Who?

WHO is your audience?
WHO are you trying to reach?
Is it your existing audience?
Are you trying to reach new people?
Existing customers?
Do you want to generate more leads?
Is this for brand awareness?
Or does none of that matter, and you just want to produce live video for your own personal journey?
Whatever the reason, it's vital to think about who the live video is for.
Then you can work out which platform and what tech you're going to use.
It also helps you work out what content you're going to use or what the live video will be out.
More on that later...
---
#3 Where?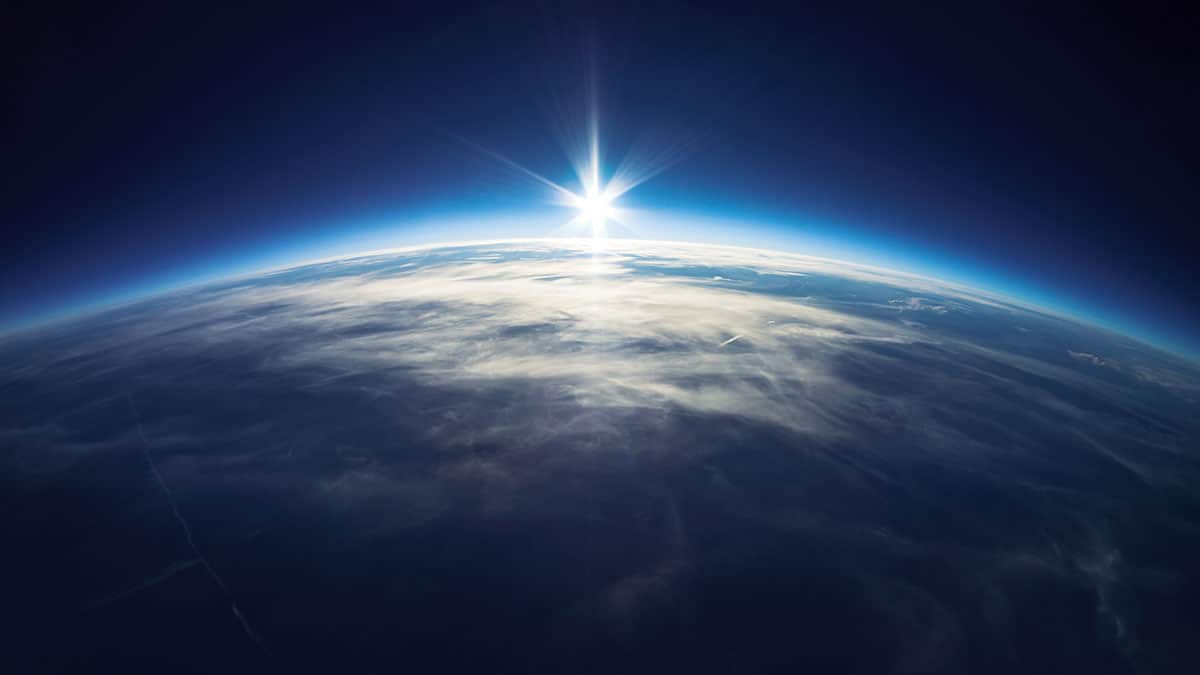 WHERE do you want to broadcast to?
We are a bit spoilt for choice now! There are so many live video platforms to chose from.
There's Facebook Live, YouTube Live, Instagram Live, Periscope/Twitter Live and more.
You can, if you're brave, look at broadcasting to more than one platform at one time.
But that's not something for beginners!
Each platform has its own pros and cons.
They also have different types of audiences and that's where the WHO question comes in.
But sometimes, the only way to work out which platform works for you, is to test each one out.
Try Facebook Live. Try Periscope. Try YouTube Live.
Which gives you the highest viewing rates?
How much engagement are you getting on each platform?
This is tricky, because if you're starting out, you may get low numbers. But keep testing and in the end, trust your gut.
Also, take into account each platform's idiosyncrasies...
Facebook Live. The biggest social network in the world has invested hugely in live video. Facebook Live is easy to use and potentially reach huge numbers of people. You can broadcast on your profile (to reach friends and beyond), your page (to reach your fans), your group (for group members) or even your event page. You can also share a live video from one profile/group/page to another and expand your reach. You can do this manually, or automate it using a tool such as LiveLeap. You can broadcast to Facebook Live from your smartphone or desktop. You can also use 3rd party tools and some high-end broadcasting equipment. YouTube are rolling out the ability to broadcast audio only and 360 degrees live video.
YouTube Live. YouTube is the second biggest search engine in the world and the biggest video platform in the world. This Google-owned video giant is investing heavily in live video. Although it has a social element, YouTube isn't so much of a social network. The number of subscribers on your channel will determine the reach of your live video. The more subscribers, the more people you will potentially reach. If you have over 1,000 subscribers you can go live from your smartphone to YouTube Live. Otherwise, you'll need to use an encoder such as OBS Studio or Wirecast. You also have the option to broadcast 360-degree video.
Instagram Live. At the moment, you can only broadcast to Instagram Live from your smartphone - not desktop. Also, the live video disappears once you've ended the broadcast. Instagram say "Your live video will stay in the moment. Now that it's over, it can no longer be viewed on Instagram". That's a good thing and a bad thing. You could embrace this and take the opportunity to be more spontaneous, open and honest. All this with the knowledge that once it's over, it disappears forever. Well, kind of... you do get the opportunity to save the video to your camera roll. You could always upload it somewhere else later if you want. The only people who will see your live video, are your current Instagram connections. If you have a good number of high quality and engaged followers on Instagram, it may well be good to test out.
Periscope/Twitter Live. Periscope (and before that, Meerkat), brought live video broadcasting to the masses. It was hugely popular, but the numbers have slumped significantly. But, it's still worth testing out, especially if you have a strong presence on Twitter. Twitter allow you to broadcast directly from the Twitter app or via the Periscope app. You can also broadcast to Periscope from your desktop. For this, you'll need to sign up for Periscope Producer and use an encoder such as OBS Studio or Wirecast. They're also rolling out the ability to broadcast 360-degree video.
---
#4 How?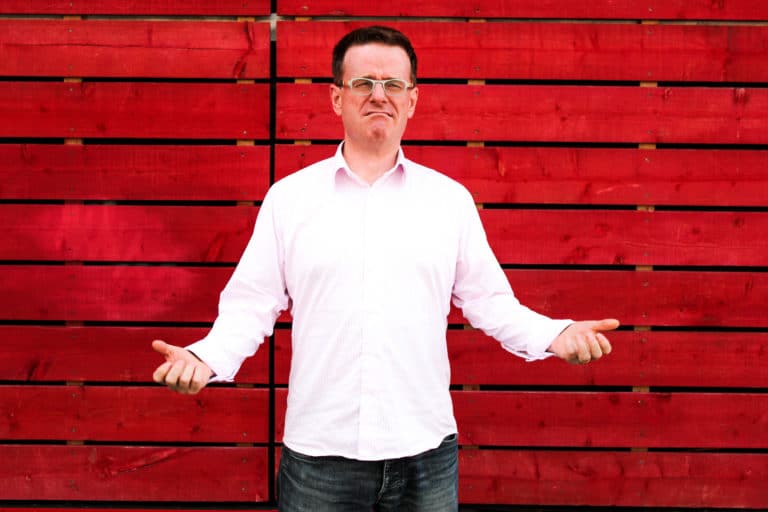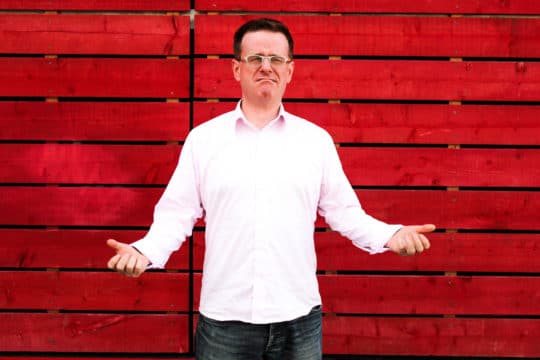 HOW are you going to broadcast?
What gear are you going to use?
Whether you are a technophobe or a technophile, you'll need a bit of tech to get started with Live Video.
The good news is, that you can start simply. All you'll need is an iPhone or and Android phone with a decent camera, and a good internet connection.
Your internet UPLOAD speed is really important. That's even if you are only broadcasting from your phone.
A lot of ISPs make a big silly song and dance about how many Mbps they give you. But that's your download speed which doesn't help much with broadcasting live video.
You'll get by on about 5Mbps and upwards. Some people even manage with a little less, but the quality will degrade quickly on slower speeds. To have really consistent quality, it's best to have at least 10Mbps UPLOAD speed. That's not going to be possible in all parts of the world, but see how you get on.
If you have access to a decent 4G signal, then it might be best checking that instead of your normal WiFi. It could be much quicker! But do check how much data your cellular provider gives you. Live video gobbles up data like you wouldn't believe!
To check your upload speed, visit speedtest.net or use their iOS or Android apps.
You can improve the quality with more tech. It doesn't need to be complicated, but it can be.
I really like the way Luria Petrucci puts it.
There are 4 levels of live streaming:
1) The Selfie Stream. That's just using your phone for the live broadcast.
Also, bear in mind, Facebook is now rolling out the ability to bring in guests into your broadcast. So it's now possible to go beyond just a selfie stream from your phone.
2) Phone and extra stuff. Adding extra gear to your phones such as a microphone, lighting and a stabilizer.
3) Live from your computer. Using software such as OBS Studio or Wirecast. Potentially a lot more complicated.
Again Facebook is helping here. They've given the ability to go live from the Facebook website. There are also more simple tools such as Ecamm Live or BeLive TV. So broadcasting from your desktop isn't as difficult as it sounds.
4) TV quality from a dedicated streaming system.
This is the high-end top quality stuff. You'll need a dedicated live streaming box- built for live video streaming specifically. It also gives you the ability to customize everything. It's for those REALLY serious about live streaming.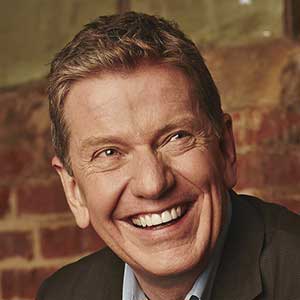 Even if your aim is to get to Level 4, it's best to start small and work your way upwards.
Michael Hyatt started small. I then moved on to using OBS Studio and Wirecast and, eventually level 4, getting a custom studio built.
For many, using a smartphone with extra gear is the easiest option. This will allow flexibility, spontaneity and a high standard.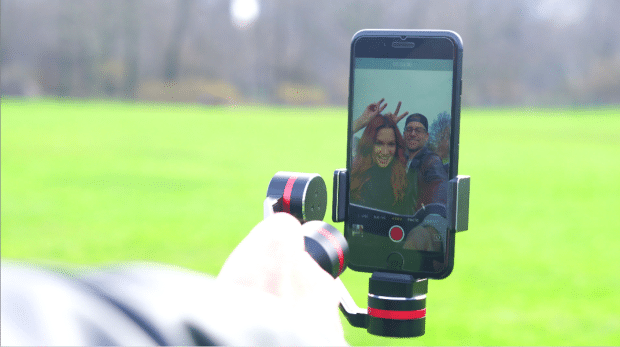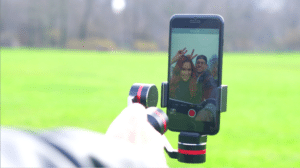 A microphone such as the Rode Lavalier Mic will vastly improve the sound quality.
You could also invest in a stabilizer such as the SMove Pro (something my friend Jeff Sieh of Manly Pinterest Tips uses and recommends). will really improve the quality.
I've mentioned some tools that can help in the above. If you're wanting to take your live broadcasts to the next level, then I do recommend broadcasting from your desktop.
There are lots of advantages in broadcasting from your desktop. For example, you can...
Bring in guests from other tools such as Skype, Zoom or Amazon Chime
Use multiple webcams for different camera angles with smooth transitions
Set up multiple scenes beforehand for different shots
Play intro or outro videos, or audio tracks.
Add professional graphics such as lower thirds etc
Use a professional microphone or mixer set up
There are more and more tools coming onto the market that allow you to do the above. Here are a few...
There's a final how question that needs asking. One that affects most of us.
How do we get over the fear of going live!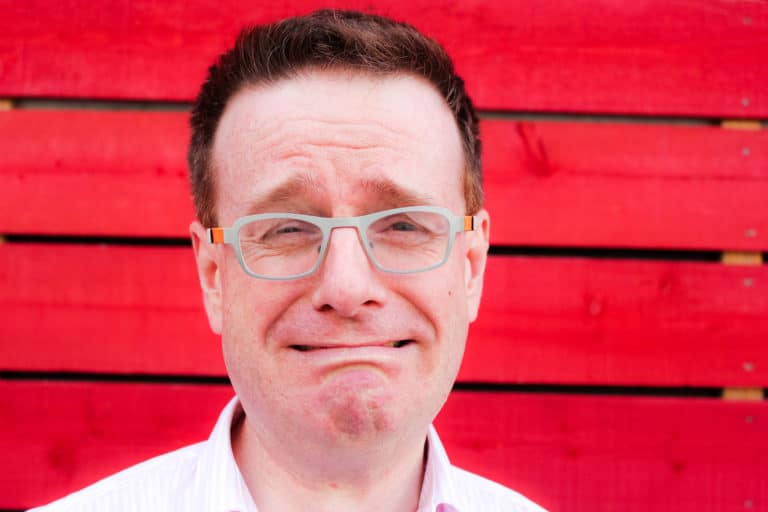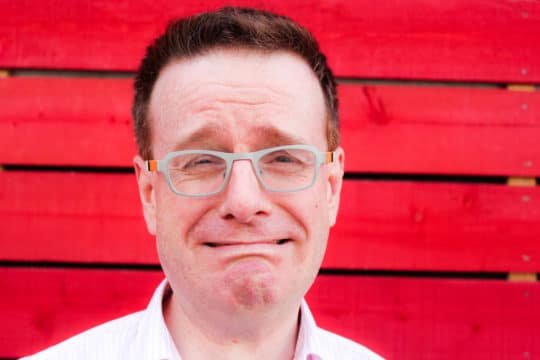 There's no easy answer to this. But it is possible!
First of all, test live streaming to one person - You!
Pick up your phone, and go live while selecting "Only Me" as the privacy setting.
You may not want to watch it back, but do!
You'll probably hate doing watching yourself! But do - it's so important to learn from the process.
Be constructive. Tell yourself what bits went well before looking at areas to improve.
Then try some live video just to your friends. Keep doing it!
That fear will probably never go away completely.
I still feel nervous before I go live each time. But I've learnt to deal with it, and to channel that nervous energy into energy in front of the camera.
---
#5 What?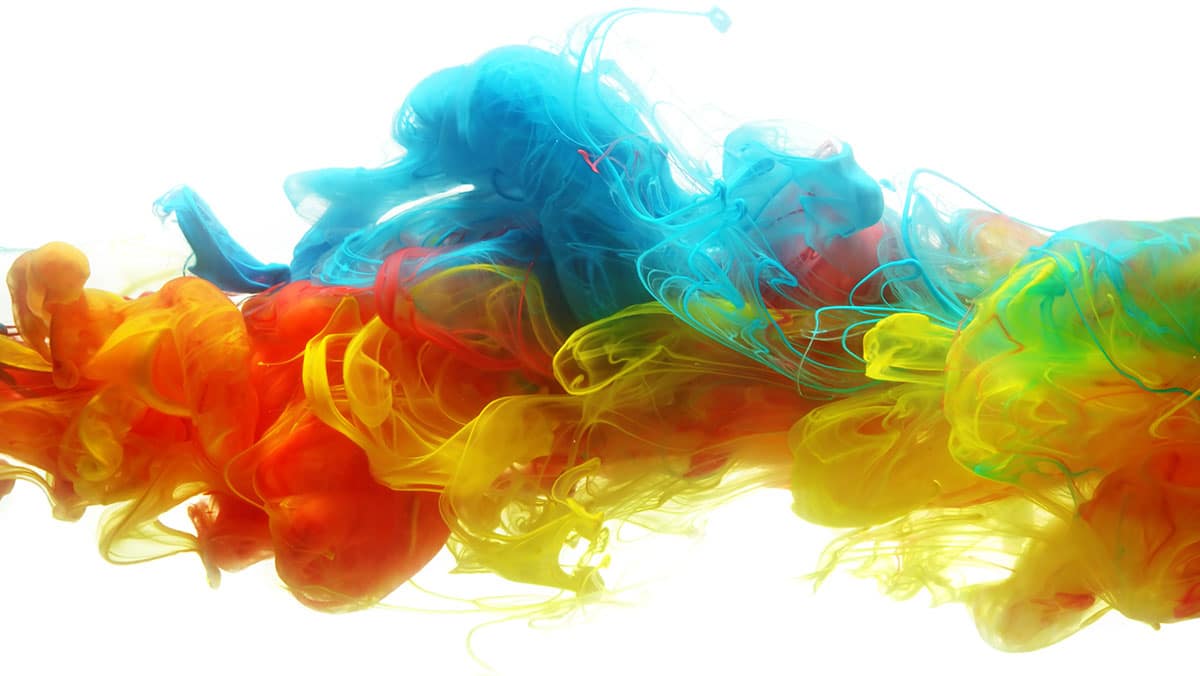 What are you going to talk about?
What is the format of the show?
This will depend on some of the previous questions we've asked. Who is your audience? Why are you doing it?
Live video is a type of content. There are many types of content - blog posts, lists, videos, infographics, Tweets and more. Live Video should be treated like any other kind of content.
You may want to consistently produce live video on one subject or in one format. You may want to mix things up a bit.
Test to see what works, in the same way you would with any other type of content.
Stuck for ideas? Look at what others are doing. There are loads of options.
For example...
Interview format - interview other s or have a conversation with a collegue on a particular subject.
Repurpose other content. Have your written blog posts or produced other types of content? Take some points from those pieces of content and discuss it on your show.
Behind the scenes. Live video is an intimate affair. One where your viewer feels they are getting special access to you. Make them feel special and give them a behind the scenes tour of your business, place or life.
---
#6 When?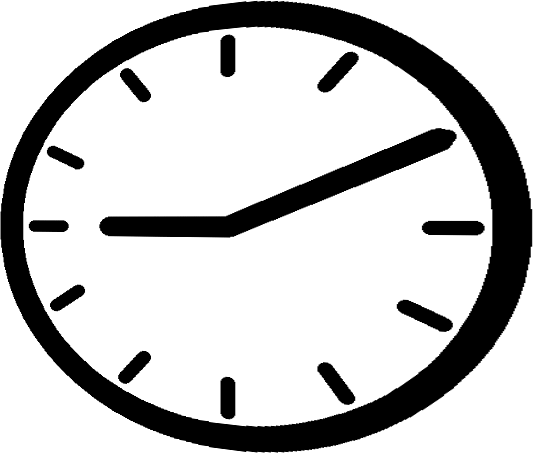 When will your live show be?
How often will you broadcast?
There is no easy answer to this and no perfect time.
As with other social media posts, you'll get an idea after practice and testing.
Frequency and consistency do matter too. If people know you'll be live regularly at a certain time, then you're teaching people to expect you at that regular time.
On Facebook Live, you can schedule your broadcasts and get people to sign up in advance. You will need to use OBS Studio, Wirecast or a service like BeLive TV, though
---
Final Thoughts
So, you're ready to get started. What is stopping you?
I'll leave you with these final thoughts. They're important ones...
Don't try and be perfect.
Do test and do plan.
Do be authentic and give value.
Don't forget evergreen. Live video is live, but usually, your live video and post will live on. Add value to the replay viewer. Reply to comments, add show notes, repurpose it into other pieces of content!
Let me know how you get on!