11 Tools for Creating Instagram Video Ads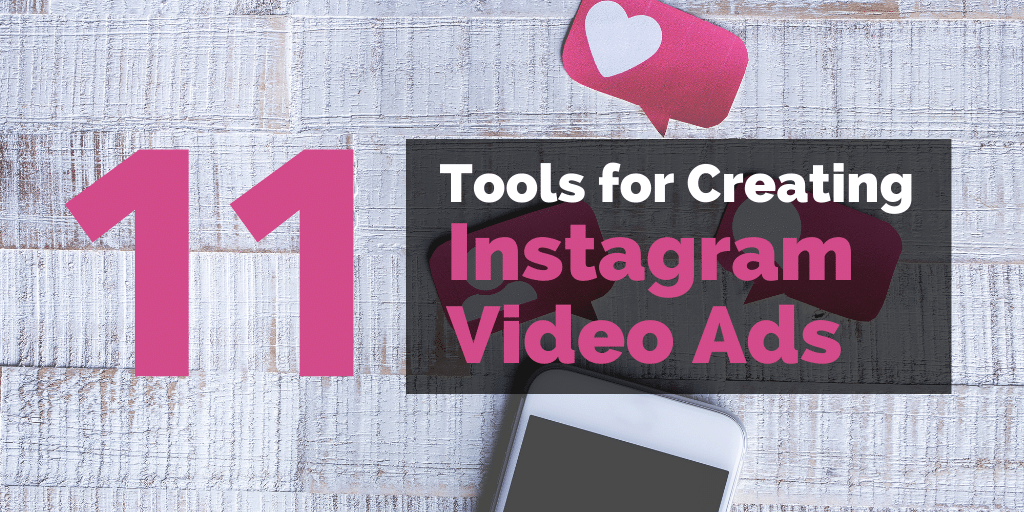 If you want to get results on Instagram quickly or if you want to scale the positive results you are already witnessing, Instagram ads are the best option. They can get your message in front of your ideal target audience instantly. You don't have to wait to grow your following before promoting your services.
If you want to take your Instagram ads to the next level, you should give Instagram video ads a shot. As 31% of people have made a purchase after watching a video ad on Instagram.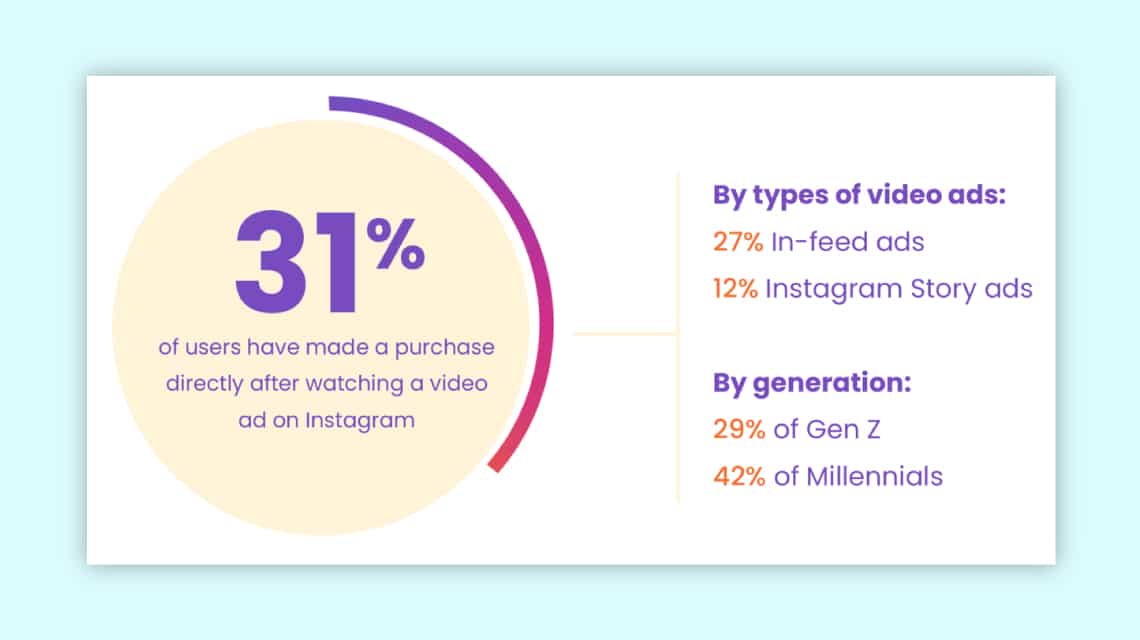 Video ads do better than still images and text ads as a moving target will attract more attention in the feed.
Most people shy away from creating video ads as they require more work. This is why to simplify things for you I have made a list of the best tools for creating Instagram video ads below...
#1 Biteable
The most laborious part about Instagram video ads is the video itself. It takes a lot of time to create videos. This is one of the reasons why many media buyers prefer using images over videos. But nowadays there are tools such as Biteable that they can use to create video ads in minutes.

Biteable has Instagram ad templates, a video library, and a drag-and-drop video editor. You can use these along with your own footage to create ad videos for both feed ads and stories and story ads. It also has templates for creating organic Instagram videos.
You can also use the templates to create organic videos. These will come in handy if you want to warm up your Instagram followers with free content and create an audience consisting of video views for retargeting.
The warm up is extremely important if you want to achieve high conversion rates as people who've been previously acquainted with your brand convert better. This is one of the reasons why retargeting ads achieve higher conversion rates.
You can skip this step of warming up your audience with videos if you already have a site with high organic traffic, as you can simply retarget people who visit it.
When you use the warm-up technique, you should do your best to reach as many people as you can organically. Creating a top-quality video that your audience likes will naturally help. But there are other factors such as the time you publish your video, the hashtags you use, and the captions you write that make a difference.
To get this right, make sure you use a tool like Tailwind. Tailwind styles itself as an Instagram Smart Assistant. It will analyze your account and tell you the best time to post your videos and you can schedule your videos at those times with Tailwind itself. It will also suggest relevant hashtags to use in your captions.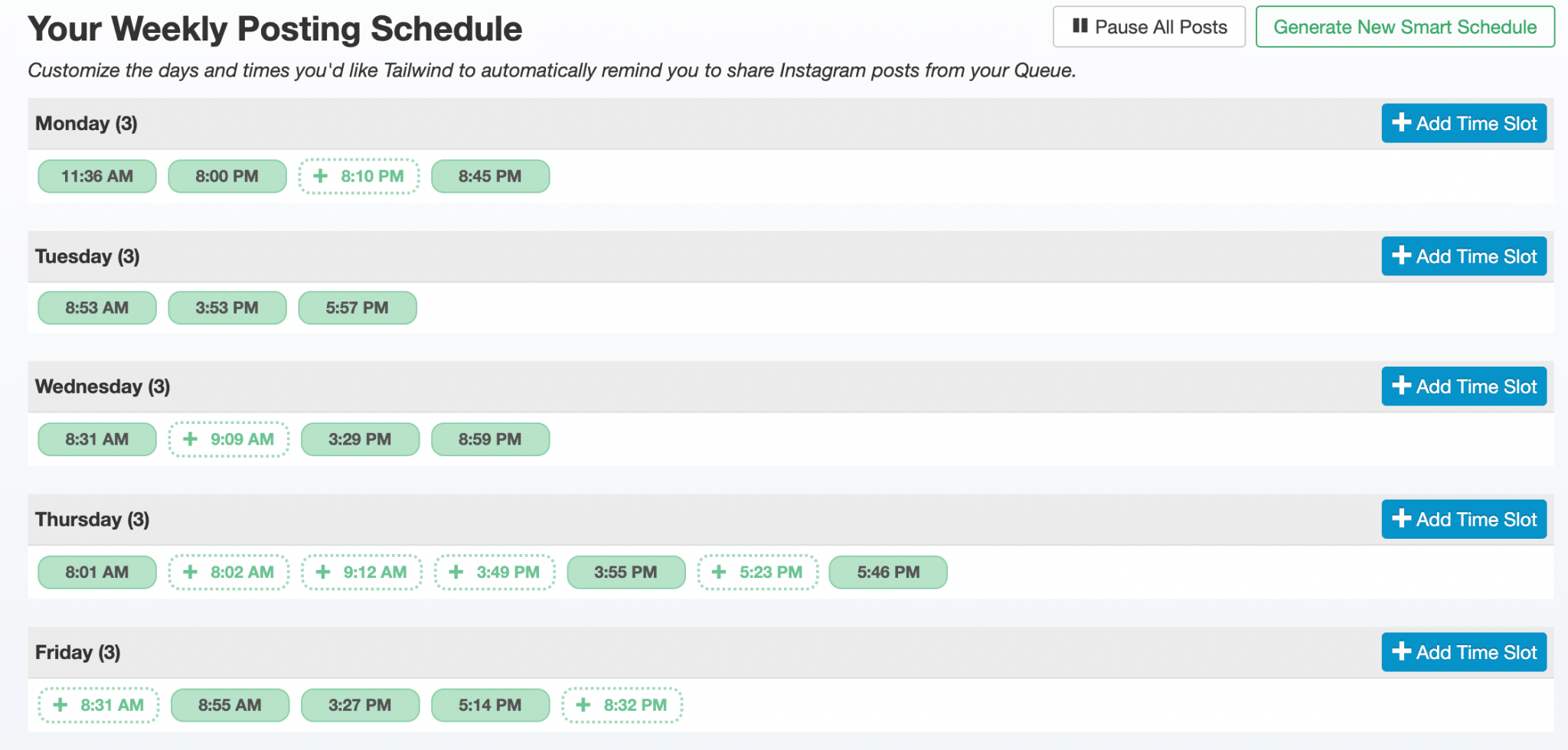 Another big benefit of posting with it is the detailed analytics it displays after your post goes live. You can use this data to not only create better organic videos, but also better videos for ads and achieve a higher ROAS.
When you warm up your audience with videos, don't just rely on organic reach. You should also promote some of the video content with ads to reach as many people as possible and get video views to build your custom audience.
#3 Hemingway
Ads can convert well, but people don't go on Instagram to look at them. They visit it to see what people they follow posted. They want to view as many posts as they can in a short time span and then go to other networks like YouTube, Facebook, Twitter, and TikTok to see what people posted there. The average person has 8.5 social media accounts.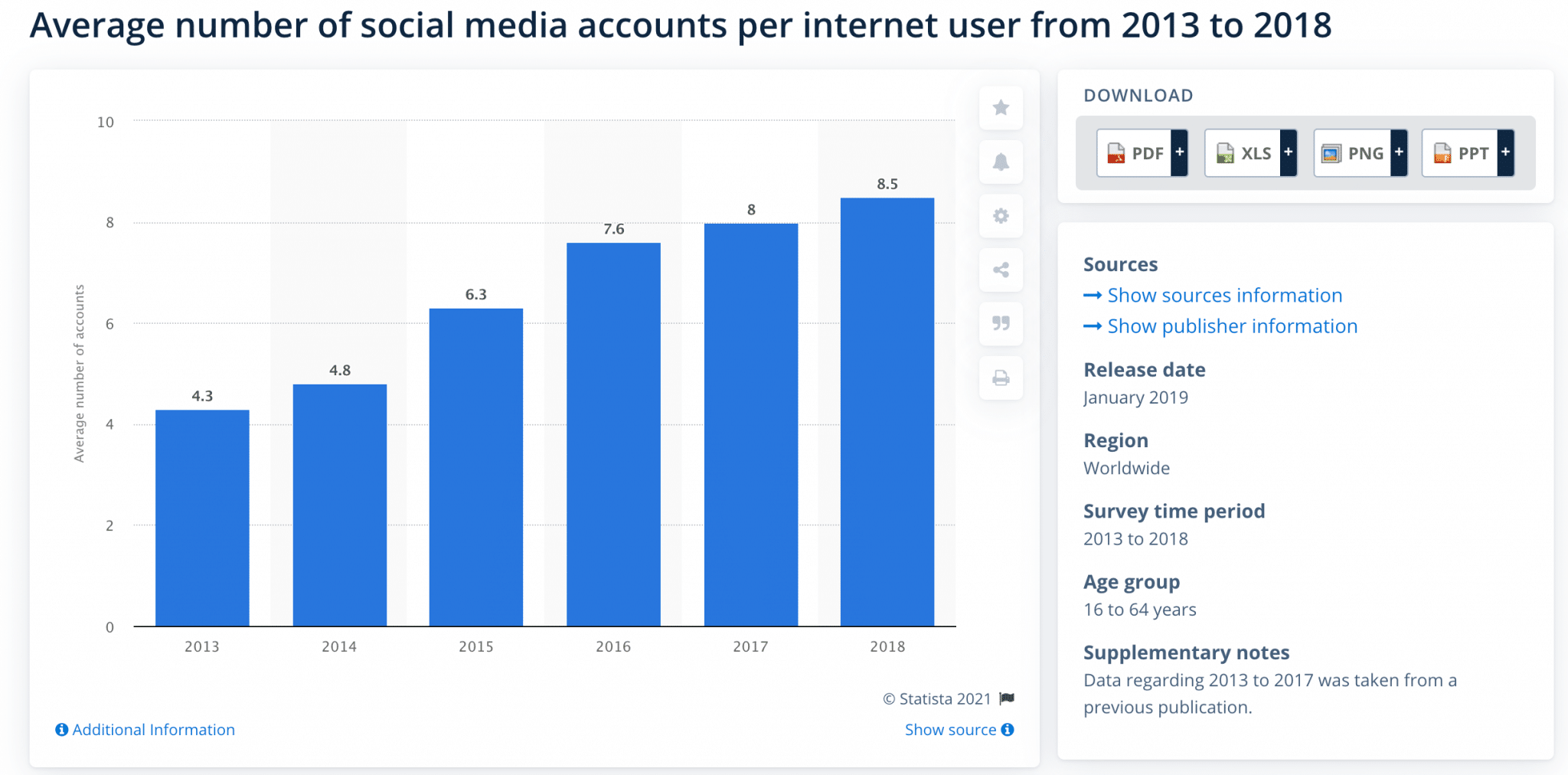 To absorb as much information as they can, they only skim through the content. So, if you want most of these people to read your ad captions, you should simplify the writing to a 3rd to 5th-grade level. A tool you can use for this is Hemingway. If you copy and paste your text, it will inform you about the changes you can make to simplify the writing.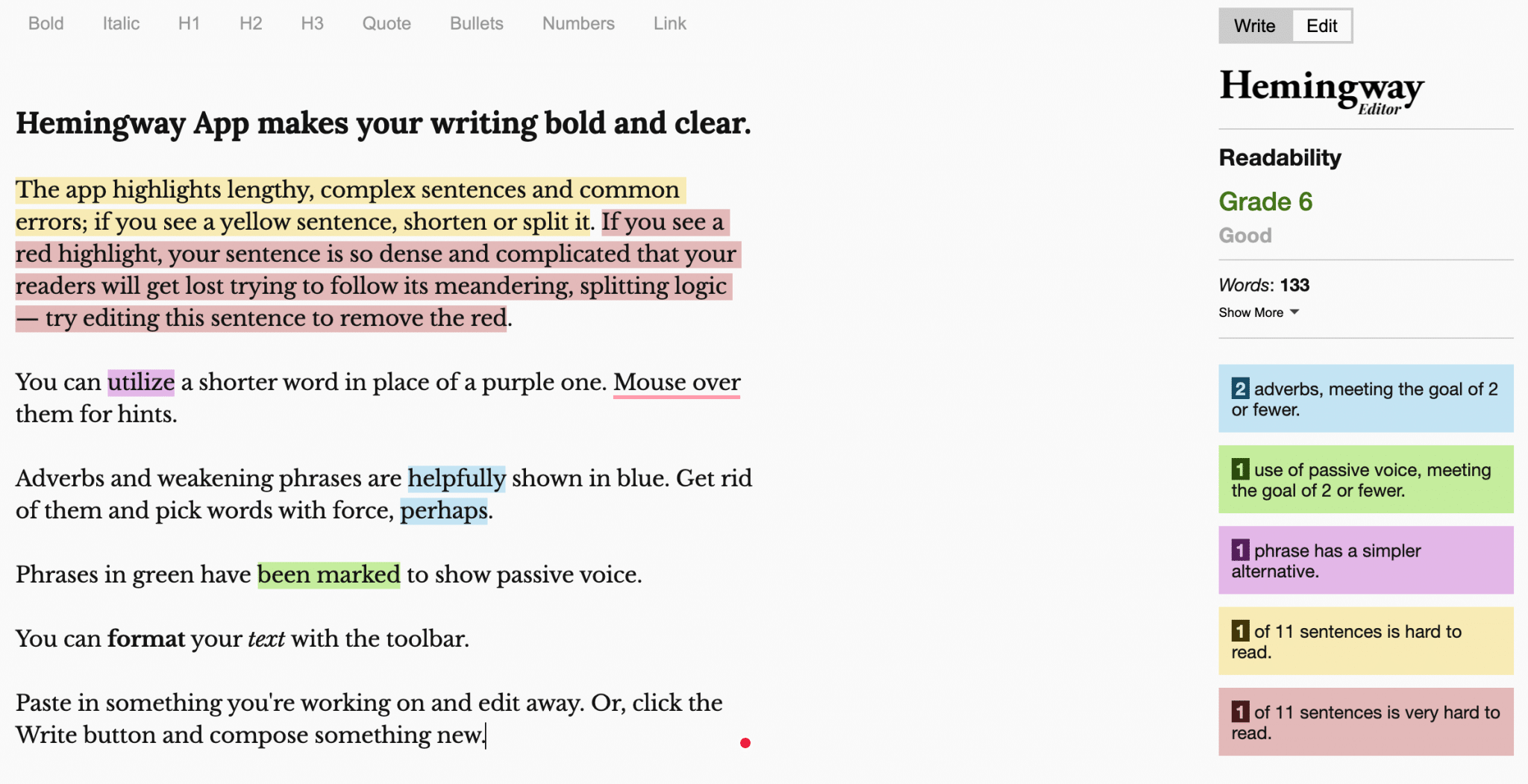 Also, make sure that your ad caption is just 2 to 3 lines long. Along with the content for the caption, you should simplify the content in the video if it contains speech and subtitles.
Limit your caption to 2 to 3 lines only if you're running ads. For organic videos, you can write very long captions that explain things in detail. You should also add several relevant hashtags.
#4 Grammarly
It's also important to use good grammar as people will stop reading if there are grammatical errors. You can use Grammarly to help you with this.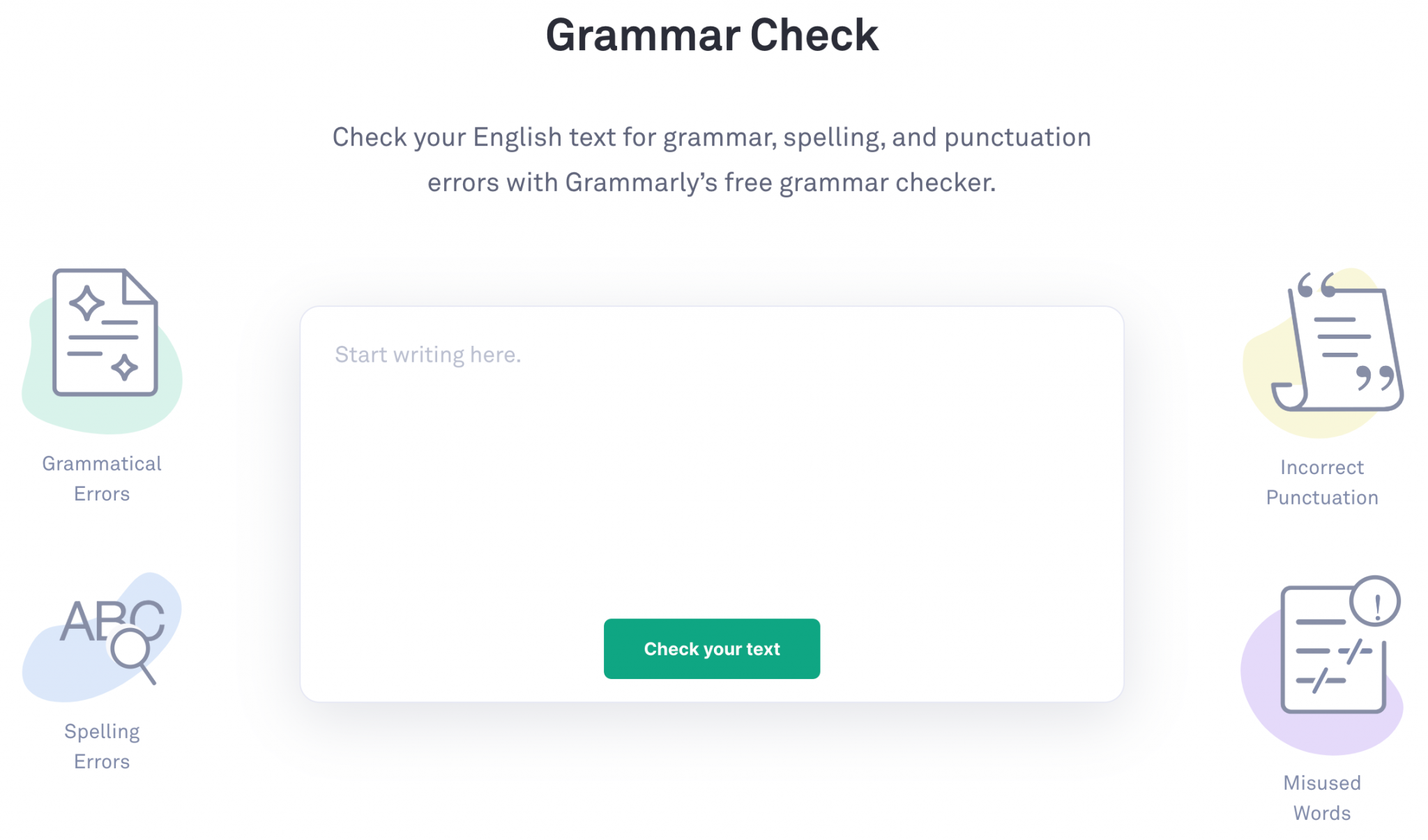 You just have to copy or paste your text or use the browser extension. It will automatically underline all the mistakes and suggest how to fix them. Here's a review of Grammarly.
#5 Rebrandly
While warming up your audience with video content, you don't have to always use your own videos. You can post a video someone else created on your account and credit the people who made the video by tagging them. You will still be able to create a custom audience to retarget later. If you do use this technique, make sure you get permission before you post the video as you don't want to risk being reported to Instagram.
If you don't get a response from the creator, but still want to use the video, you can use a technique called link retargeting with a tool like Rebrandly.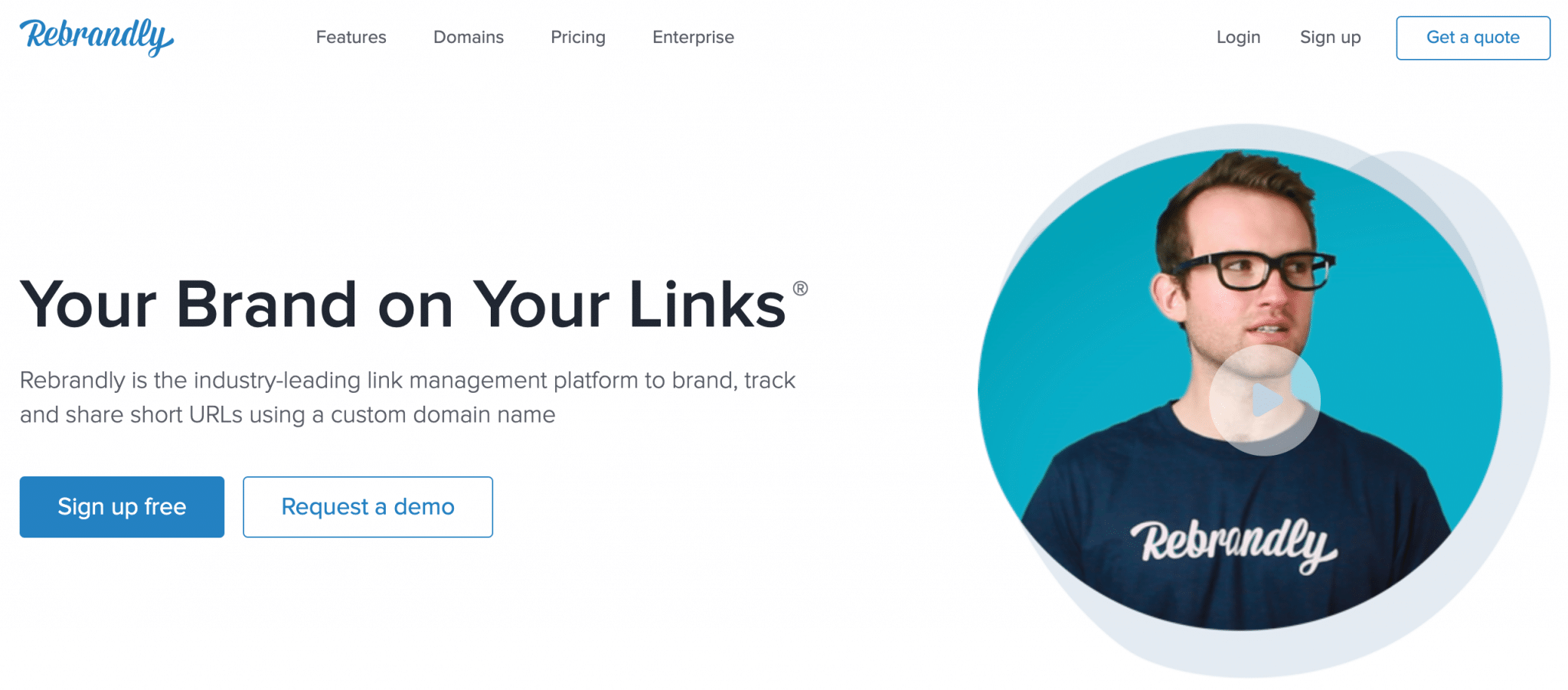 This is where you create a shortened URL of the original video (on Instagram or another website) and then attach the Instagram retargeting pixel to the link. Every time people click on this link in your ad, they will be added to the audience you created and you can retarget them later, even though the video isn't present on your account.
You can also build this audience by sending them to a blog post or another type of content on another website.
#6 Woorise
To achieve high conversion rates, your ads should lead to distraction-free landing pages. To create these, you can use a tool like Woorise. It has templates and a drag and drop builder to make it easy for anyone to create high conversion landing pages. It also has a calculator to help calculate the ROAS of your ads easily.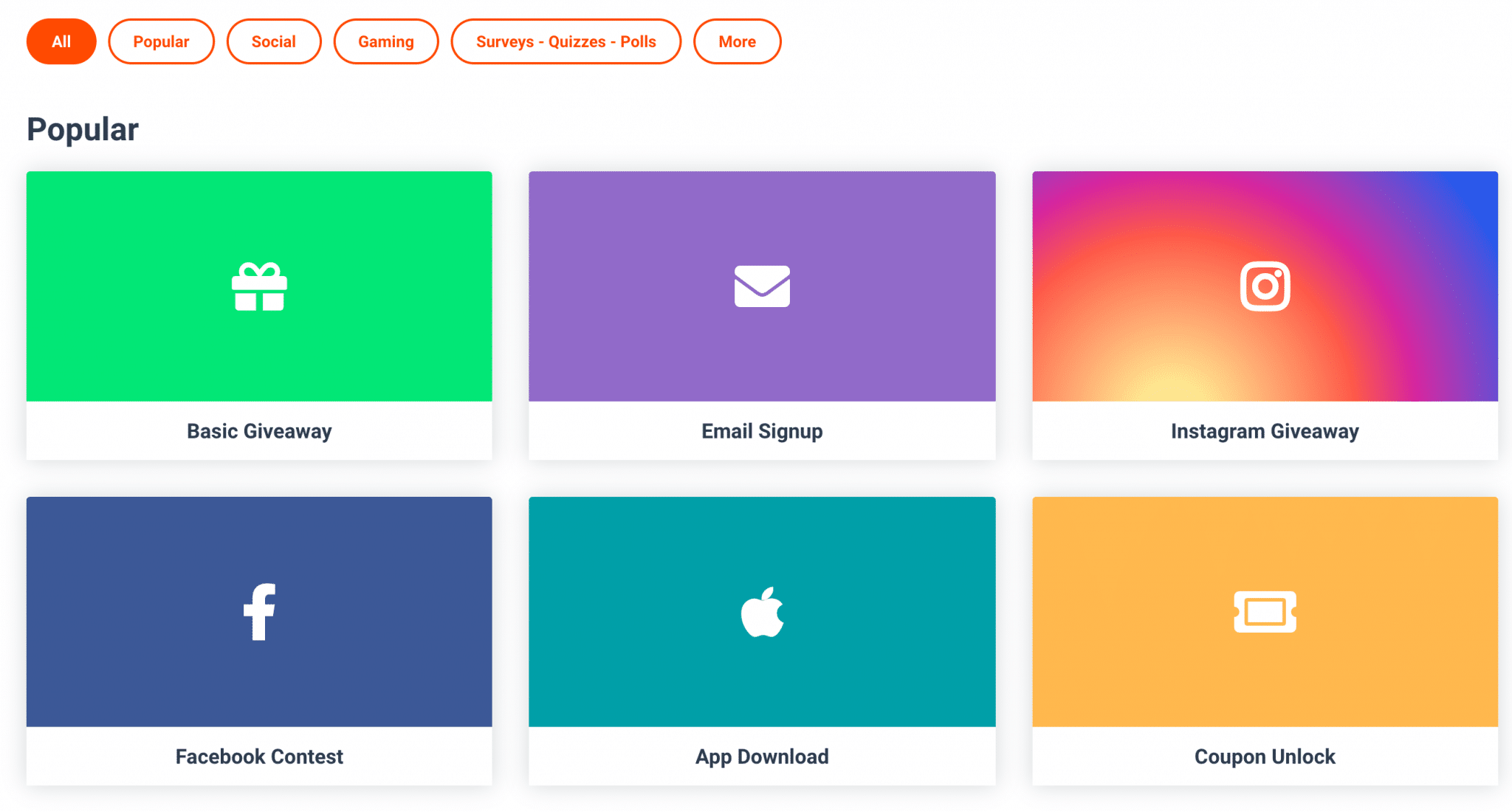 It has templates for Instagram giveaways. If you're using giveaways and Instagram ads to build your email list, you might want to try it out.
#7 Omnisend
To get even higher conversions, you need to follow the landing page with a well-planned out funnel with email sequences and retargeting ads that target people who don't convert initially and upsell people who already converted. To set this up you can use a tool like Omnisend.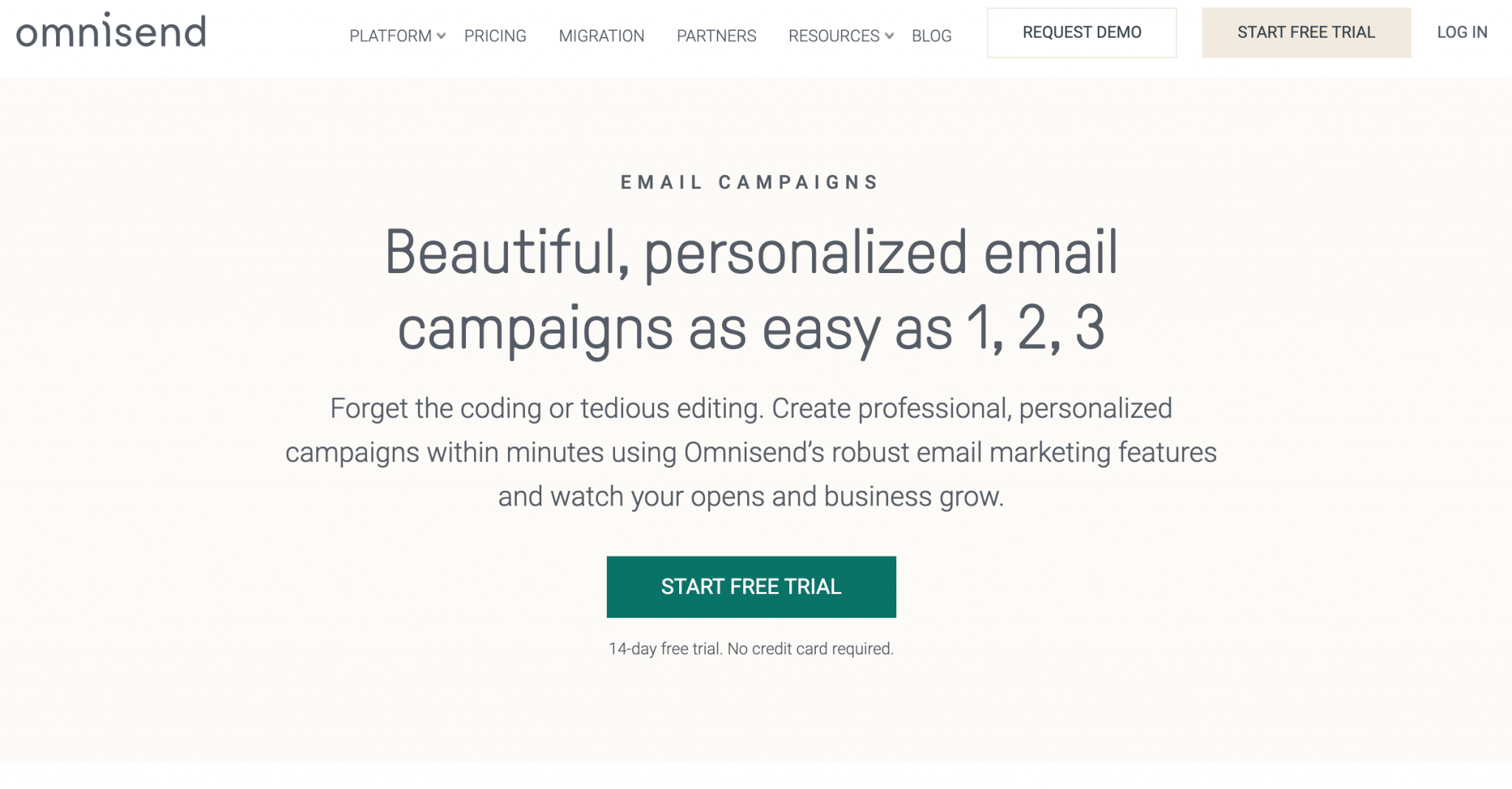 You can use it to send automated emails to everyone who signs up or buys your products. It also integrates with Facebook to make it easy to retarget people on your email list.
#8 SurveyAnyPlace
No matter how good your ad or your funnel is, most people who see or even experience it won't convert. This is why it is important to survey people who don't convert with a tool like SurveyAnyPlace and find out why they didn't convert. It helps you build visual quizzes that make taking surveys fun.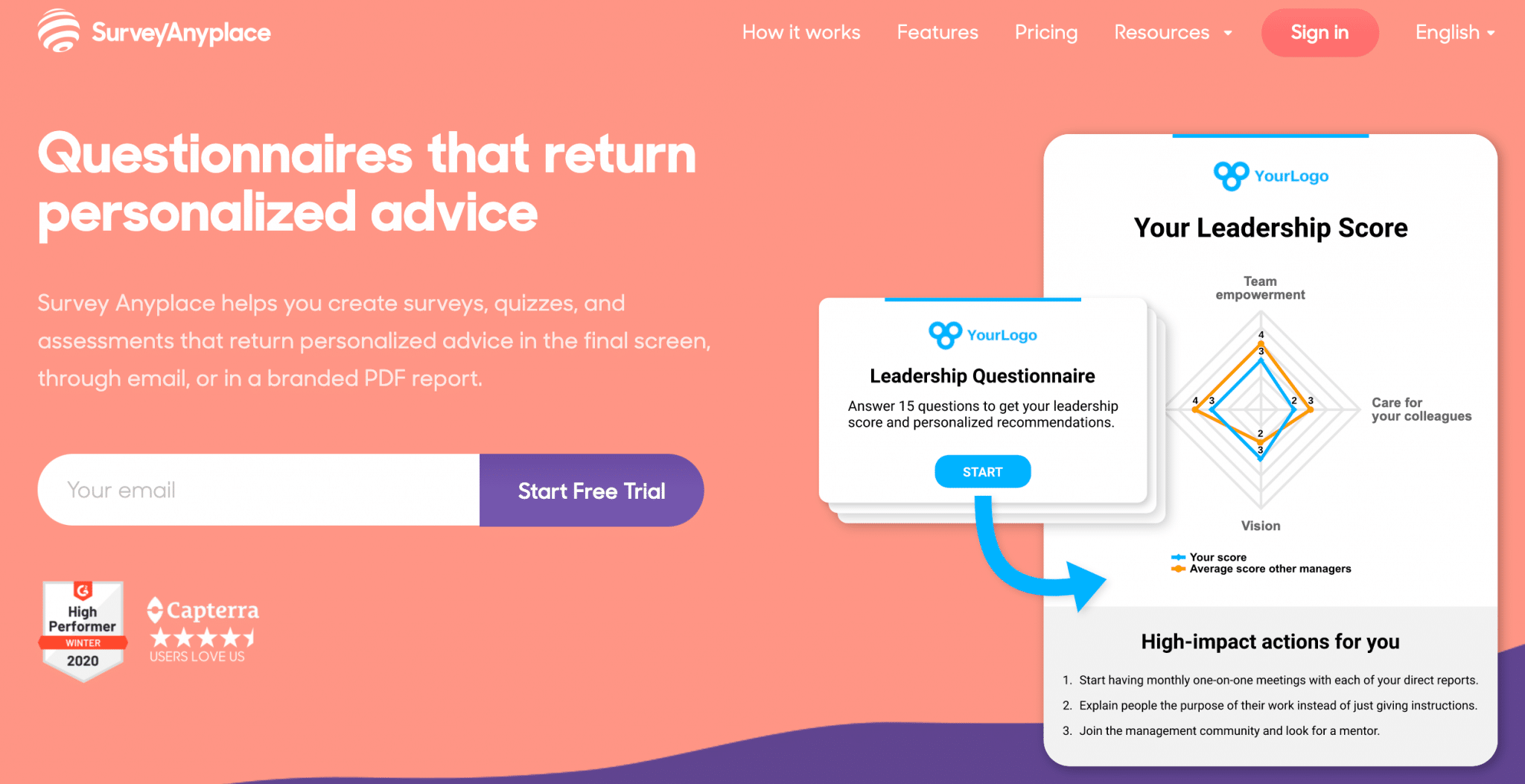 You can get a lot of useful answers with it. You can use this data to improve your funnel and ads and increase your conversion rates.
To survey your audience before you serve them the ad, you can use Instagram itself. As you can post questions and polls with Instagram stories and absorb a lot of information.
#9 SocialBook
Instagram has a post type called branded content that allows influencers to turn their post into a sponsored post at the time of publishing. This labels the post as a sponsored post.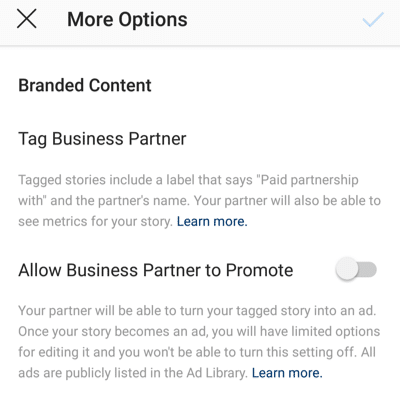 It also lets brands turn the post into an ad even though it is published on another account. Brands like using it because ads that appear on a third-party account perform better than those on their own.
But how well the ad does will also depend on the influencer. This is why you should use an influencer marketing tool like SocialBook to research influencers.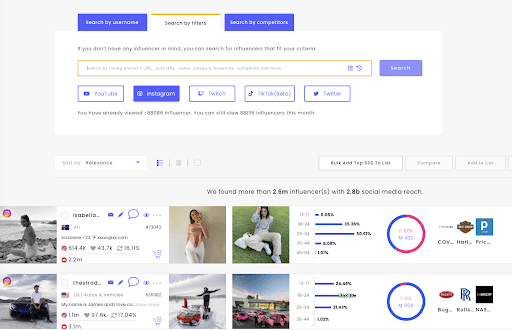 You can use it to find influencers and check their engagement rate, follower demographics, and other vital metrics. If you pick the right influencers the post will do well both organically and as an ad.
#10 Smartly
To set up and run the ad you can use a tool like Smartly. It helps automate several time-consuming tasks with its AI-powered features and get better results.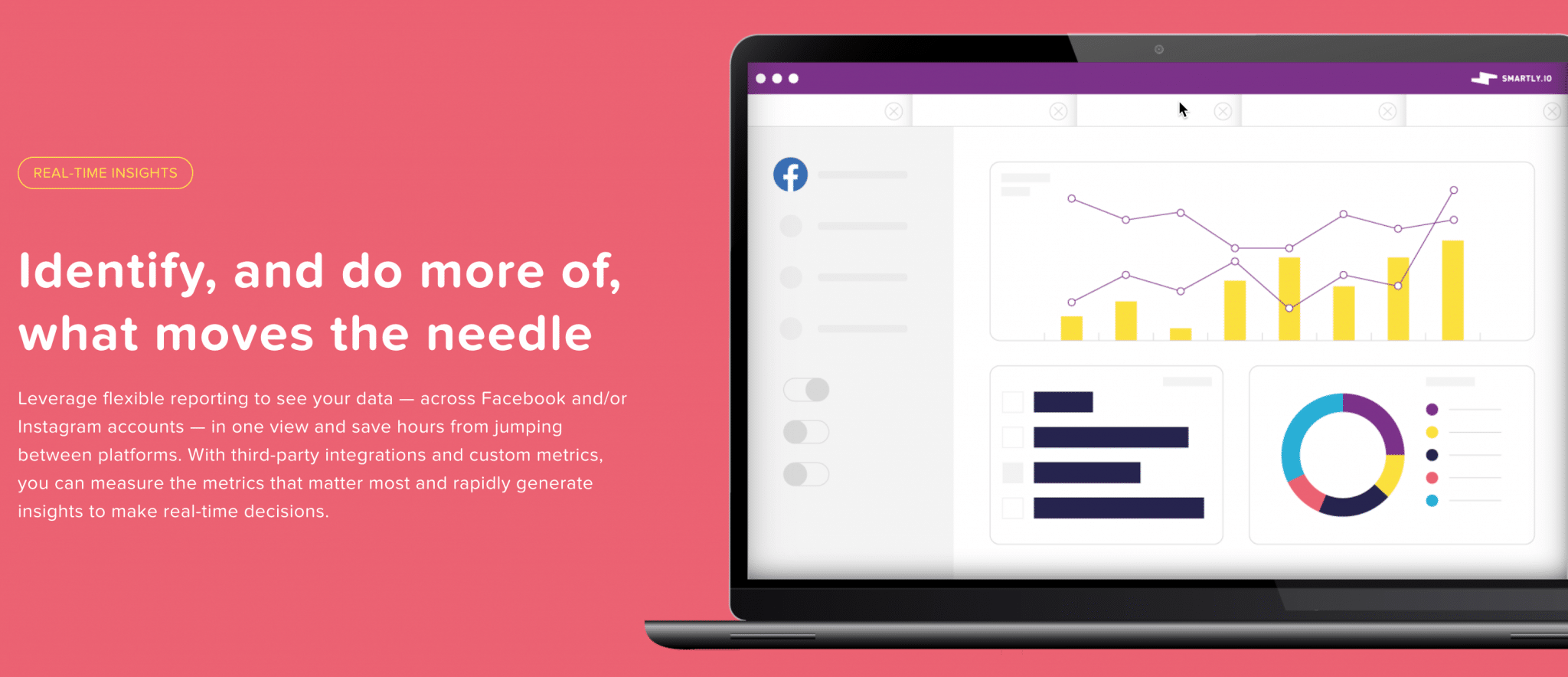 It also simplifies tasks such as split testing ads and comprehending the data. It's probably the best ad automation software out there, but it comes with a hefty price tag.
#11 sixads
If you're not sure which products to sell or don't have time to optimize your video ads - choose sixads and create regular image ads.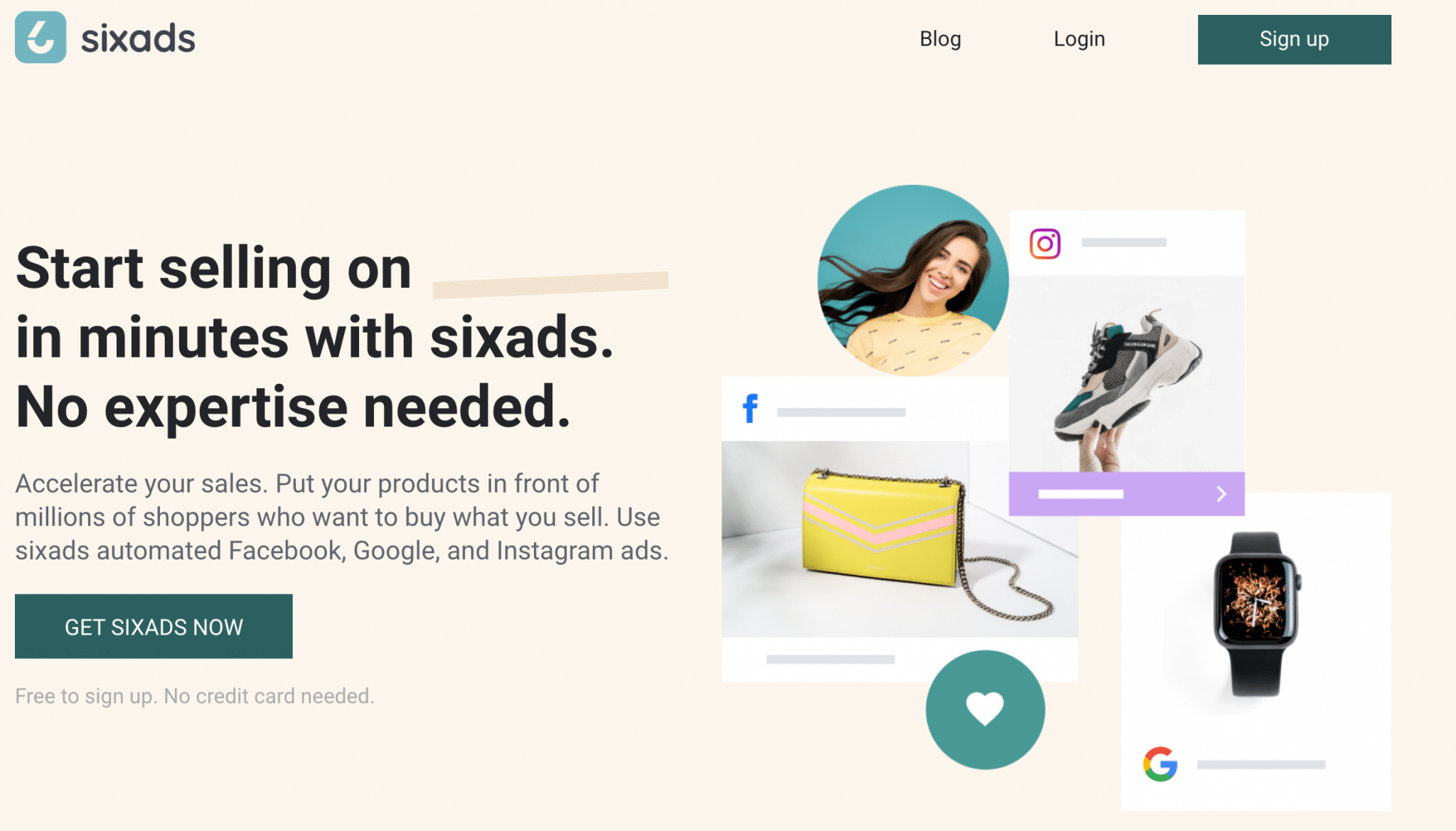 With sixads, you can set your ads up in 2 minutes and run them not only on Instagram but on Google and Facebook too. sixads is a Shopify traffic app that helps online store owners create high-performing targeted ads that reach people who want to buy what you sell.
To run ads with sixads, you don't need any previous advertising experience, it's perfect for newbies. Also, you can manage your ads on all three platforms from one dashboard.
Now Create Your Instagram Video Ads
These are the different tools you can use to quickly create your Instagram video ads. First, create your videos with Biteable. These should include organic and ad videos. You can use Grammarly and Hemingway to help write the captions. After that, you can publish the organic videos at the best time with Tailwind.
While the organic videos gather views you can set up the funnel with Woorise and Omnisend. Also, make sure you set up the survey for the end of the funnel with SurveyAnyPlace.
Finally, you can launch the ad with Smartly or sixads. But before you promote the ad videos, you should promote the organic videos to generate more views. After that, you can create a custom audience consisting of all the views these videos generated and retarget people who viewed the videos.