6 Important Reasons why you Should Use Social Media Analytics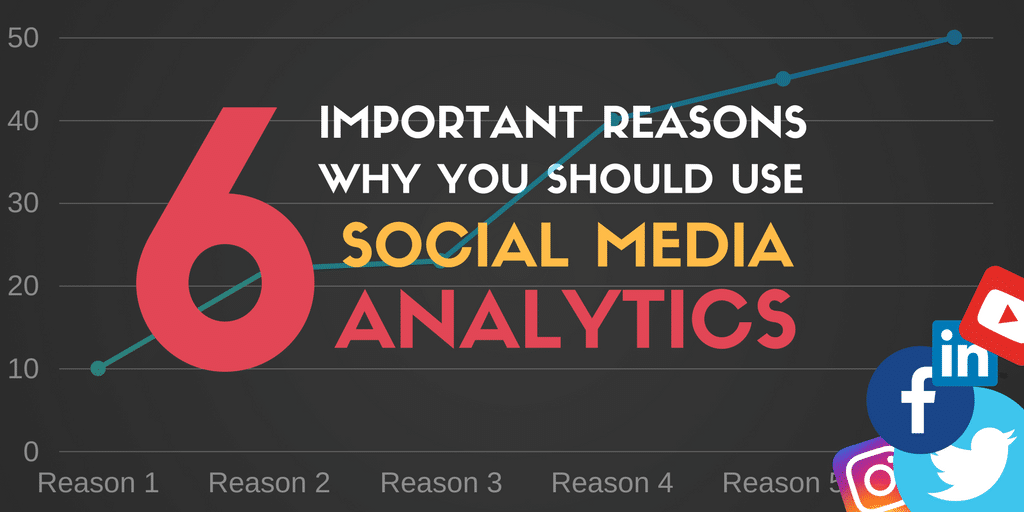 A Seriously Social Community Article by Mitt Ray
I've been wanting to include an article from Mitt for ages, and so I'm excited about this one. Particularly as it's about social media analytics!
We can get so focused on posting and scheduling to our social media channels, and even with engagement. But actually analysing the results of our social media efforts isn't done as often as we should. With social media analytics, we can track our progress and learn so much. But I'll stop there, and let Mitt explain...
Ian
Do you know there's a wealth of information hiding behind all your social media activity?
It's your social media analytics.
All those updates you shared, the interactions they generated from your followers, those comments you replied to and other activity amass together to form extremely useful data.
This unique information can benefit your social media marketing in so many ways.
So, I have listed out all the reasons why you should use your social media analytics and the social media tools you can use to track it effectively.
---
#1 They help you understand your audience
Taking steps to understand your audience using social data can help you in so many ways. For example, analyzing your past posts can help you find your unique best time to share.
Timing is an important part of social media marketing. If you post when your fans are online and at their highest level of alertness your posts will drive more engagement, traffic and sales.
Therefore, you should dissect your social data and find your unique best time to post on social media.
Some social networks let you do this easily through their built-in analytics.
On Facebook, you can find it by going to the 'Post' section in your insights.
You'll then see two graphs at the top of the screen.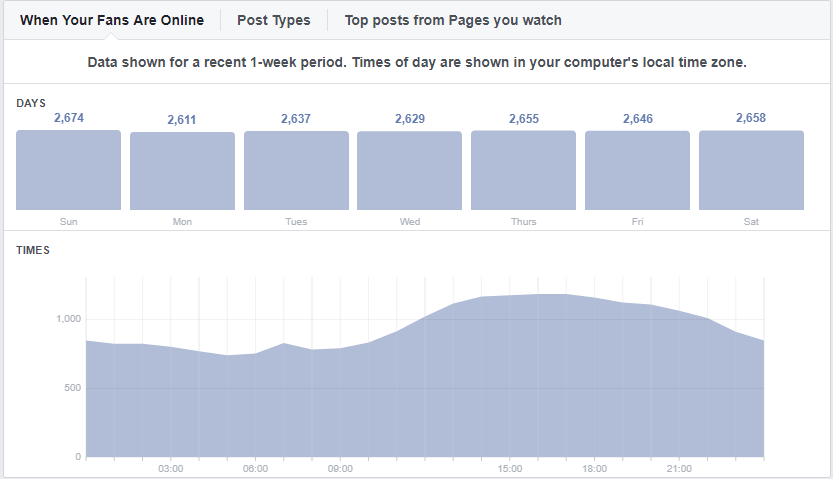 They will show you the days and times at which most of the page's fans are online.
If you post content at these times, reach will be high.
---
#2 They show you what your best social networks are
Not all social networks will work perfectly for you. Just because Facebook has over 2 billion users and Instagram has over 800 million users doesn't mean they will drive the best results.
There might be smaller networks like Pinterest or Flickr that can help execute your strategy better.
The only way to confirm which social networks work best is through experimentation and using your analytics to measure how much engagement, traffic and sales you are getting.
This data can be utilized to focus more on social networks that are working for you and eliminating ones that aren't.
You can also use the data to prioritize the amount of time you spend managing each social network. More time can be spent on the top performing networks and lesser on ones that bring in smaller results.
To figure out which social networks are driving the highest engagement, you should use a social media dashboard tool like Cyfe. It connects to several social networks and you can place data from all of them in one single dashboard to compare performance.
Here's a screenshot of one of my dashboards containing data from different social networks.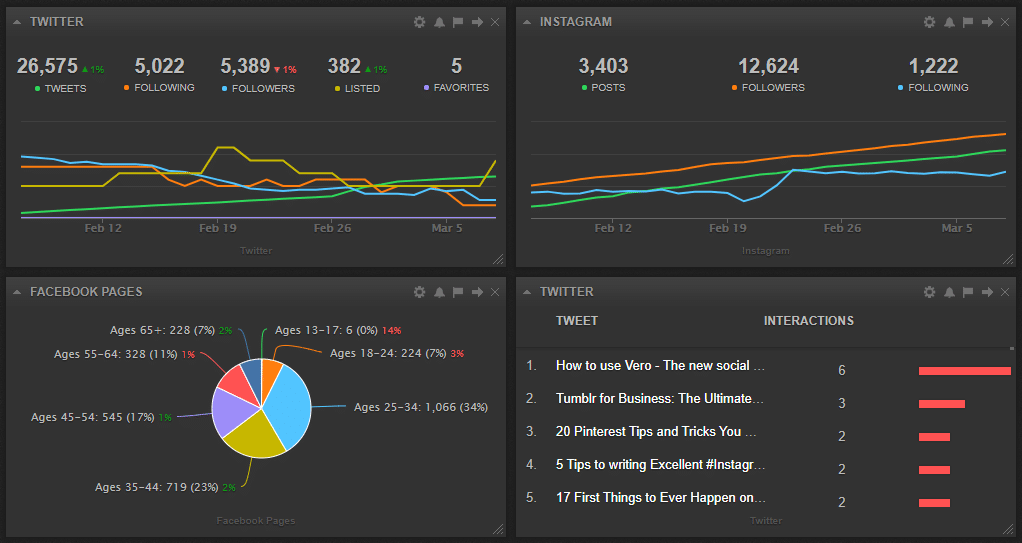 Cyfe also has a feature known as mashups which can be used to mash data from different social networks to create one graph that compares performance.
---
#3 Social data can help you create better content
When you track your social networks, you will understand what content drives the best results.
On networks like Facebook and Twitter you will be able to see whether images, links or videos do better. While on visual-centric networks like Pinterest and Instagram you can check what type of images perform best.
To figure out what content is performing best you can use your social media page's analytics. Some social networks like Facebook have built-in analytics that shows what types of media perform best. You can view it in the 'Posts' section of your analytics on Facebook.
As you can see in the screenshot below, links are performing best on this page.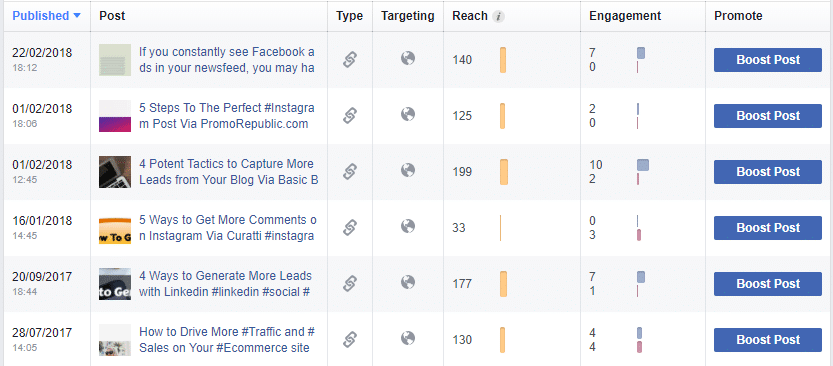 You can also use analytics to check how your blog performs. You can see which content is shared more, the number of visits each social network sends, how much time they spent and how many of those people converted to subscriptions and sales.
To check your content's performance on social media, you can use a tool like Buzzsumo.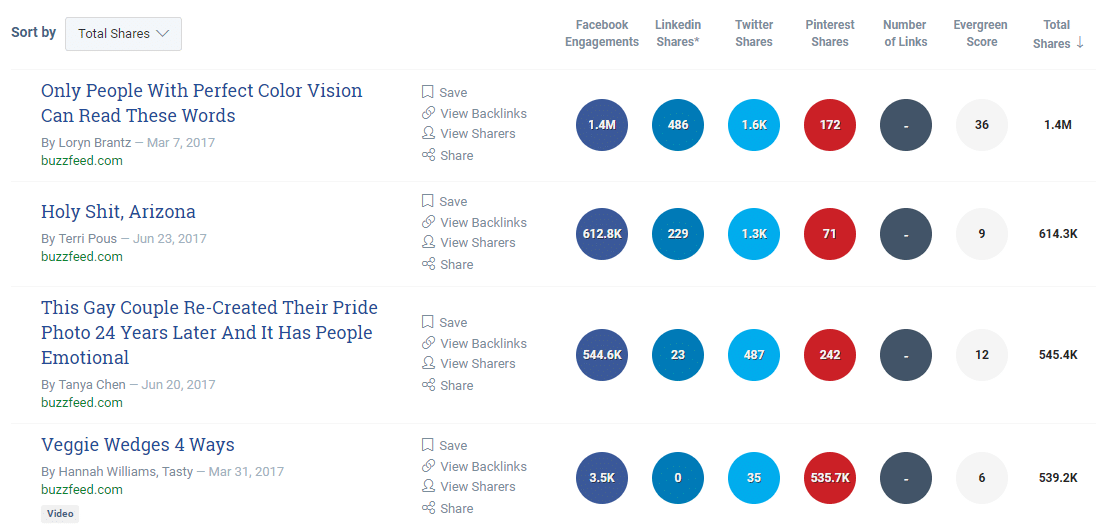 And to check the amount of traffic a social network is driving you can use Google Analytics. This tool will also display other metrics like the amount of time these people spent on your site, the number of pages they visited, the bounce rate, etc.
---
#4 Help you Understand competitors
Your competitors are also creating content and running social media strategies. This will result in their own unique data.
If you analyze this data, you will be able to figure out what is working and what isn't. It will help you avoid the mistakes they are making and only focus on techniques that bring results.
To figure out which social networks are working best for your competitors you can use Similar Web.
Just add the URL to any website and it will show you the percentage of the traffic your site receives from social media and the social networks driving it.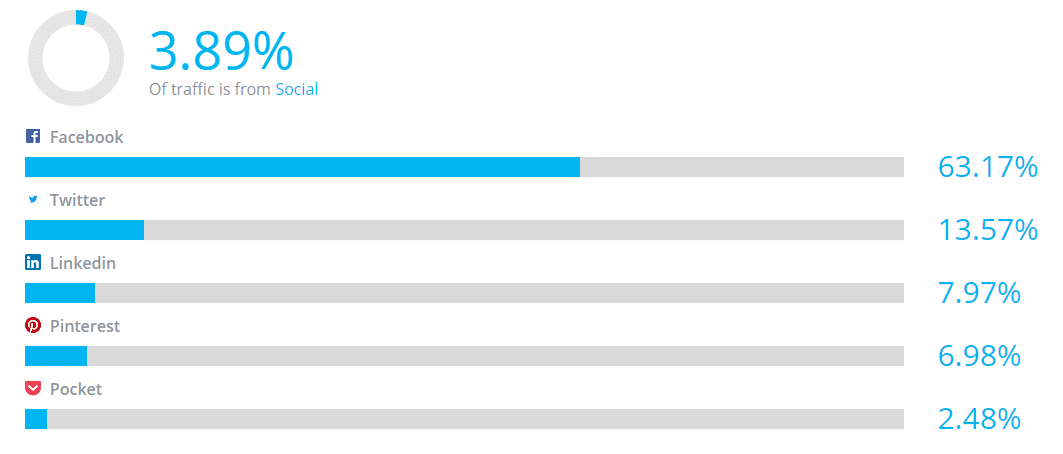 Then you can spy on your competitors' top performing social media and content using Cyfe and Buzzsumo.
For example, on Cyfe you can create an Instagram widget and choose to track a competitors account instead of your own. You just add their username and select the metric.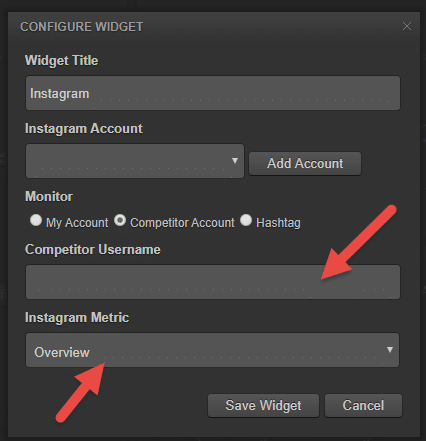 Here I chose top posts by 'Likes' and I am able to view them.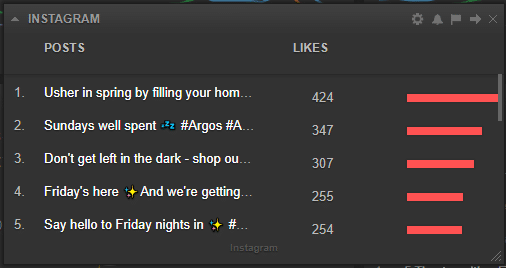 I can click on each post and it will take me to the post on Instagram so that I can take a closer look.
---
#5 Social metrics can help you create a better strategy
You will not create the best strategy in your first attempt. You are bound to make several mistakes and use tactics that don't work.
But if you study your social media analytics regularly you will be able to figure out what these mistakes are. Hence, when you optimize your strategy you can eliminate them and fortify it.
To figure out these mistakes using any good social media analytics tool will do. But along with it you should use social media listening to check the impact your strategy is having on people.
Social media listening can be defined as…
'The process of tracking online conversations to learn what people are saying about a specific brand, industry, person, etc. and use the insights as a business leverage.'
Using social listening you can view in real-time what people are saying about your business online. This can help you modify your strategy to better connect with current and potential customers.
For executing social media listening you can use a tool like Sentione. Just sign up for an account and add in keywords like your product name, company name and other relevant keywords and the software will track all the mentions and list them out. It will also display the data in the form of graphs.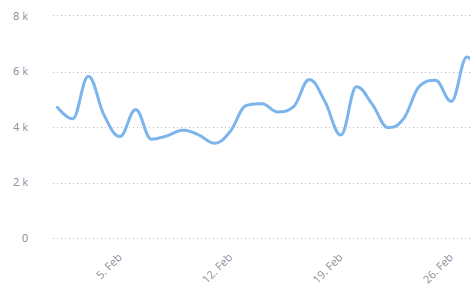 You can use this data to modify your strategy and create better content in the future.
#6 Social media analytics shows you how a social media campaign is performing
Once you launch a social media campaign you should regularly track it. You can check if it is panning out the way you intended it to.
If things aren't going according to plan you can make changes to your campaign and rectify it. And if results are very damaging you can nip it in the bud.
For this, you can use a tool like Sentione as it conducts a sentiment analysis of campaigns to show whether it is having a positive, negative or neutral effect.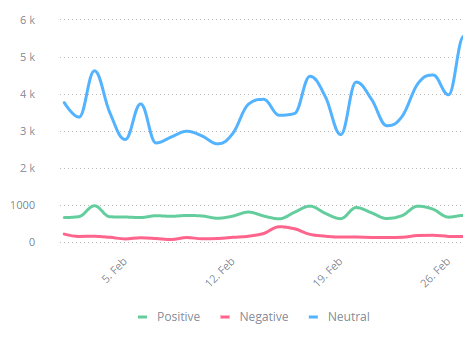 You can then decide on how to proceed.
Now begin spending more time on your social media analytics
As you can see above there are several benefits of using your social media analytics. It can help improve your presence in the short term and even in the long term. Data from your analytics also ensures you get more out of the time you spend.
For best results make sure you use the right tools to track your analytics and only track metrics that matter most to your business.
Do you use your social media analytics? How has this helped? Are there any other benefits of tracking it? Please leave your comments below.