How to use OBS Studio with Restream
Confident Live Marketing Podcast
Episode 113
Episode Theme: Tech & Gear
June 18, 2021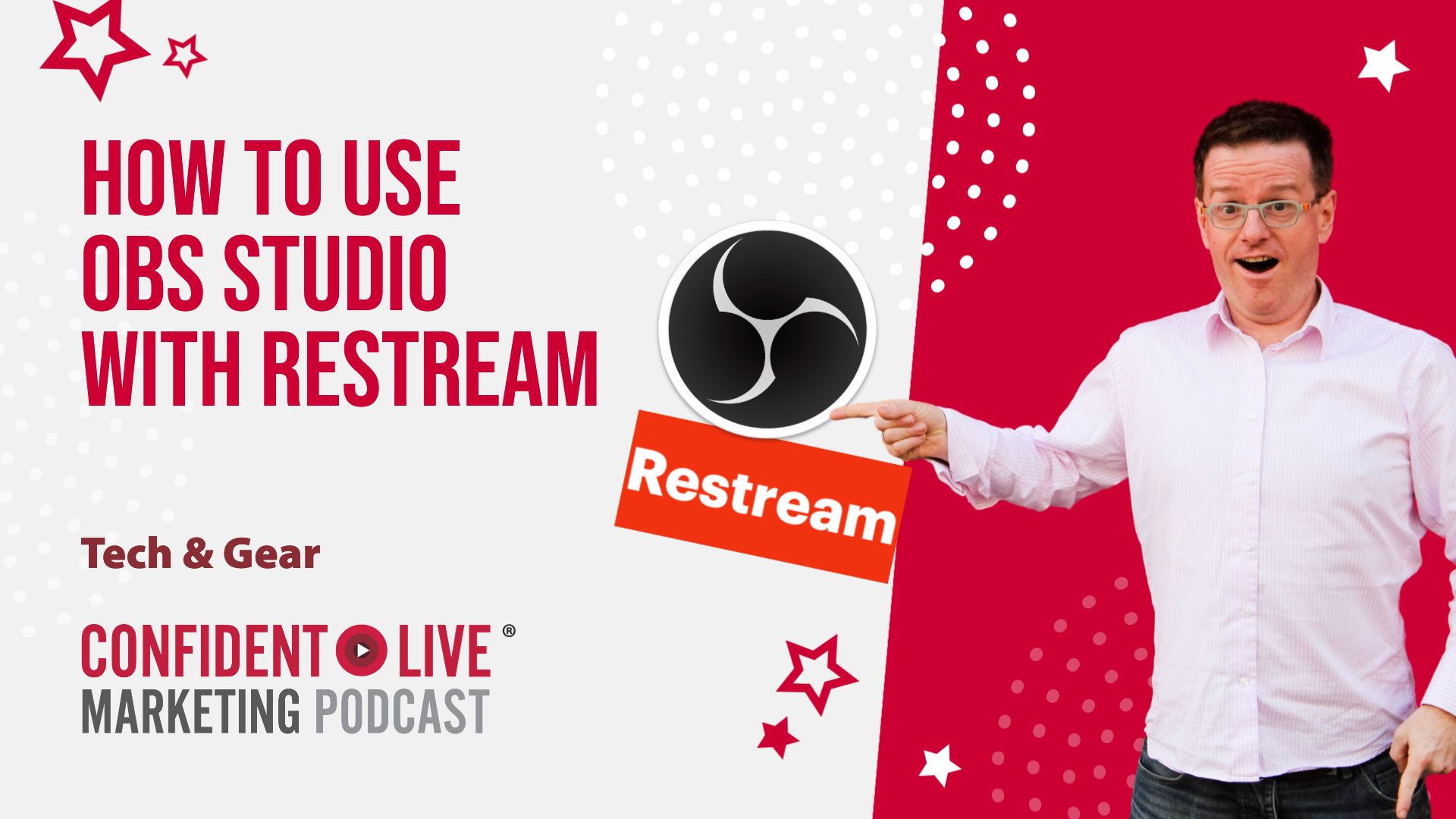 Did you know that you can use OBS Studio with Restream? Looking for tips on how to make the most of the two tools together? Then read on for my top three ways to maximise them both.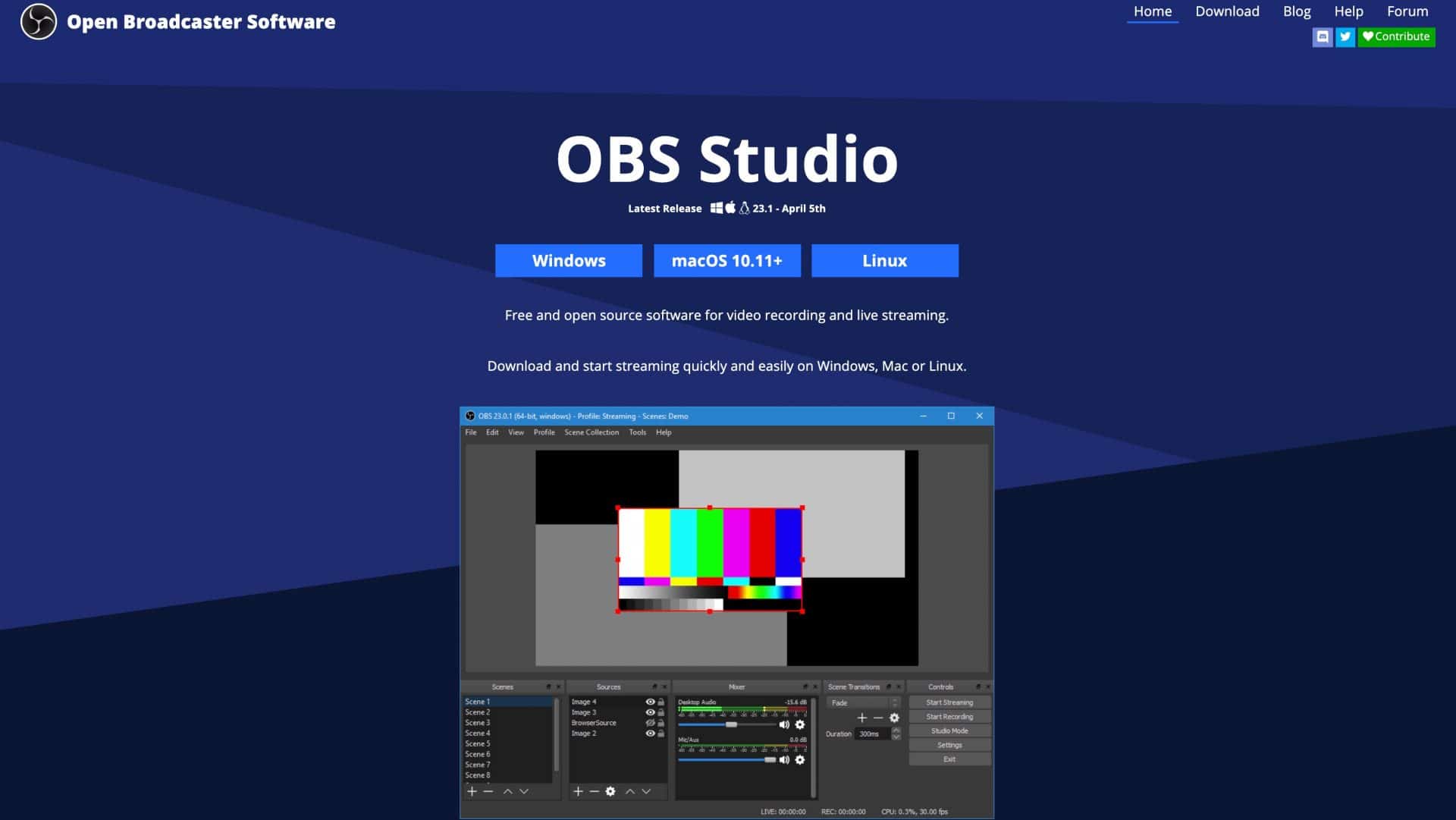 To broadcast to your channels, you'll need a stream key and URL. It sounds techie, but don't worry, it's not as difficult as it sounds! You will need to schedule or create the live broadcast natively on the platform of your choice, such as YouTube, and then grab the stream key and URL from there.
Once you have these, you'll need to enter it into OBS Studio. Then you can start streaming. So, you'll need to roll your sleeves up and get into stream keys, but it is doable.
But don't let this put you off, because there are some big advantages in using OBS studio. First of all, it's open source, so there's a big community of developers creating plugins and so on. It's also free and cross platform, which are all big bonuses.
OBS Studio is also a switcher, which means you can switch from one scene to another- to give your audience a different view. For example, switching between different cameras or views. You can add text and edit what's shown on screen too, such as backgrounds, borders and images. We've covered how to use OBS Studio in the past, as well as my highly viewed How to Broadcast to Facebook Live from your Computer article. I've also got my OBS Studio course which you might want to check out.
Restream has been around since 2015, and it's a multistreaming, or multicasting, service. That means you can broadcast to lots of different channels at the same time.
There are over 30 different channels you can broadcast to, including the bigger platforms – Facebook, LinkedIn and YouTube, as well as Twitch and MixCloud.
To use Restream, you have a couple of ways to use it. Firstly, you can use a third-party streaming tool like OBS Studio, Wirecast, Ecamm Live, XSplit or many more. Instead of broadcasting directly to a platform, Restream supplies you with a stream key and a URL.
Pop that stream key into whichever third-party tool you're using, and your broadcast goes through Restream. From there, you can then broadcast out to as many platforms as you like, and toggle them on and off as you need to. Restream makes it really easy to broadcast to other channels - you just connect them to Facebook, YouTube, LinkedIn etc, and you're away. You can also easily schedule your live broadcasts from Restream too.
The second key feature of Restream is more recent, and was introduced in just the last couple of years. Restream Studio is a live video streaming tool that works directly within the browser.
That's particularly useful if you don't want to get your hands dirty or get too geeky playing around with a tool like OBS Studio.
Restream Studio is so easy to use. You can have up to nine guests on your show, and highlight viewer comments on the screen, which is great if people are commenting across multiple platforms.
You can also add titles, graphics, images and your own branding as well.
Whichever way you use Restream, there are also options for analytics and a chat function, but we won't get into those right now!
3 Ways to Use OBS Studio with Restream
So, it's time to explore how we can use Restream and OBS Studio together. You can do some really powerful things with this combination? Are you ready for the ride? Let's do it!
#1 Broadcast from OBS Studio to Restream
Listen at [13:41]
This is the traditional way to use the two tools together. You set up your show in OBS studio, and instead of broadcasting directly to Facebook, you broadcast directly to Restream.
Log in to both tools so you're ready to go. In your Restream account, set up all of the channels you want to broadcast from, such as Facebook or Twitter. When you've chosen your channels, you'll see a notification showing that you're ready to go live.
From there, you select the option for 'streaming software' which uses an RTMP. When you connect to a website you use HTTP, and RTMP is the equivalent for live streaming – RTMP stands for Real Time Messaging Protocol.
You need to select the stream key and the URL – think of those as pieces of code that will send the feed to the right place. These can be found in the RTMP settings. You also have an option to change your server, but it's best to leave it on 'auto-detect' and the tool picks the server nearest to you.
Before you start streaming, double-check that you've toggled off any platforms you DON'T want to stream to – do this in 'settings' and 'custom.' Then you won't go live somewhere unexpectedly.
Within the RTMP settings, you'll need to copy and paste the stream key and URL separately, which is a bit annoying, and drop them into OBS Studio one at a time.
Once that's done, go back to OBS Studio and click on the 'start streaming' button. You'll need to add something to the screen, such as your webcam and microphone, but we won't go into that here.
Hop back into Restream, and you'll see onscreen that the stream is being received from OBS Studio. It may take a moment or two, but once it's there you can broadcast to all of your different destinations.
Make sure you have a title and description of your live stream or show for each platform you're broadcasting on. Select 'update titles' so people know what's going on, and click to confirm.
What you're doing is sending a stream via RTMP from OBS Studio to Restream. The cool thing about this is it doesn't matter what you send Restream; it could be full HD or 4k or any bitrate you like. You can check each of your social media platforms to see how it looks if you want, too.
#2 OBS Studio as a Switching Tool and Output into Restream Studio
Listen at [21:30]
You can also use OBS Studio as your switching tool. You set up your show directly in OBS Studio with all your scenes, adding your camera and maybe using a tool such as OBS Ninja to bring your guests on. Then you output that into Restream Studio with a virtual camera. With Restream Studio you can thing bring in your comments, add titles and graphics and broadcast out to all your destinations.
But what is a virtual camera? Essentially, it's a way of outputting the video from OBS Studio as a virtual webcam. This pretend webcam can then be used as other tools such as Zoom as if it were an actual webcam. It's quite clever really!
To do this, you'll need to switch on the virtual webcam in OBS Studio (it's now built into OBS Studio). Then, load up Restream Studio. If you're going live in real time, go to the 'destinations' page and click on 'enter live studio.' Alternatively, go to 'events' and set up an event for a future date and time, including a title, description and thumbnail. When you're ready to go live, go back into Restream at the scheduled time.
When you're ready to broadcast, Restream will choose your default camera for you. To override this, click on the cog on the bottom and select the camera you want to use instead. If everything is connected properly, you'll have the option to choose 'OBS Studio Camera', which will pull everything through.
You can then bring in guests, at titles, text and graphics, as well as pulling in comments viewers are leaving across all of the platforms and displaying them on screen.
Using OBS and Restream together this way is particularly good if you're doing everything yourself on one computer and don't have a team to help you.
You also don't need to worry so much about the specs or capability of your machine, because the output is via the virtual camera. The video output definition should be good enough, but you can tweak the resolution if you need to.
There is one downside that you need to be aware of before you use the tools this way: at the moment, there isn't a way to send an audio signal from OBS Studio to Restream.
So, if, for example, you're playing a video, you won't be able to pick that up within Restream. You'll need to set your microphone in Restream, which can't pick up any special settings or sounds within OBS Studio. There is no option for a virtual microphone at the moment.
There are some ways around it, however, such as using Loopback if you're a Mac user. This allows you to route the audio from OBS Studio and use it as a virtual audio device. For PC users, there's an app called Virtual Audio Cables.
There is a more advanced feature in Restream called transcoding, which is used for certain networks such as Amazon Live. Amazon requires a strict stream format and the transcoding feature lets you downgrade the frames per second.
RTMP Pull allows you to broadcast from OBS Studio directly into Restream Studio. This is good if you want to broadcast to Restream from Zoom for example.
RTMP Pull allows you to broadcast from OBS Studio directly into Restream Studio. This is good if you want to broadcast to Restream from Zoom for example.
Click To Tweet
You can add lower thirds, comments or branding within Restream Studio, which is cool. This is ideal if you have a team that are using multiple cameras or they want to play videos.
Instead of broadcasting to Facebook or YouTube, you stream into Restream Studio and use the special stream key and URL. Then you can share that with the Zoom viewers and easily add whatever you want to the screen (like comments).
This particular feature isn't available on the free or standard Restream plans, though, only the professional plan and above. To access it, go to the bottom of the screen and find 'RTMP'. When you hover over it, it will show 'Connect Zoom, OBS, vMix' and other options.
This is the RTMP Pull feature, and when you click into it will give you the specific URL and stream key, both of which are unique for each live stream. Make sure you copy and paste this somewhere for your team if you have one.
Drop these into OBS Studio and choose the custom option, then start streaming from OBS. You can double-check it's working in Restream Studio too. This will work on the same computer as well as on two different machines.
You should be able to see two separate screens within Restream, and you can make sure they're showing different things. Once that's done, you can add captions, graphics, branding, a countdown timer and anything else you need.
Remember, you can be geeky and techie if you want, and play around with different options in OBS Studio and Restream Studio, but there's also an easier option to get the same outcome.
Brought to you by Restream
Restream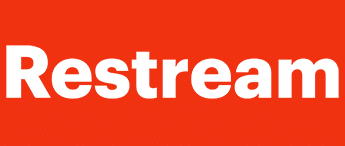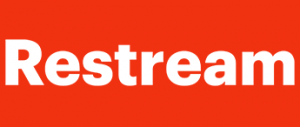 Restream is the complete multi-streaming suite for entrepreneurs.
With Restream you can stream to multiple platforms all at the same time. They have a plethora of destinations including:
LinkedIn Live
Facebook Live
YouTube Live
Twitch
Periscope and so much more
You can stream from another tool to Restream and Restream will take care of the multi-streaming for you really easily. Or you can broadcast directly from Restream to your platform of choice.
Restream also has chat, analytics and a scheduler. With the chat service you can view and engage with your audience from all the destinations you stream to.
I've been really blown away by the Analytics section - this shows your stream metrics - now many viewers, watched minutes, new followers and more.
And finally, the scheduler allows you to broadcast pre-recorded video live.
To sign up and have a play, visit iag.me/restream
Please Subscribe!
Don't miss an episode! You can subscribe on Apple podcasts here - or on other podcast players.
The Confident Live Marketing Show
The Confident Live Marketing Show is a weekly live video show and podcast. It's aimed at established entrepreneurs who want to level up their impact, authority and profits through the power of live video, webinars and podcasts. We'll focus on knocking down the 3 main barriers these entrepreneurs face when creating live content - camera confidence/mindset, tech/gear and content marketing.
It's hosted by Ian Anderson Gray. He is the founder of the Confident Live Marketing Academy and is the host of the Confident Live Marketing Podcast. He helps entrepreneurs to level up their impact, authority and profits by using live video confidently. He's founder of Seriously Social - a blog focused on live video and social media tools. He's an international speaker, trainer, teacher and consultant. He has a passion for making the techno-babble of live video and social media marketing easy to understand. As well as being a geek, husband, and dad to two kids, Ian is also a professional singer and lives near Manchester in the UK.