Top OBS Studio Tips for Awesome Live Streams
Confident Live Marketing Podcast
Episode 109
Episode Theme: Tech & Gear
May 21, 2021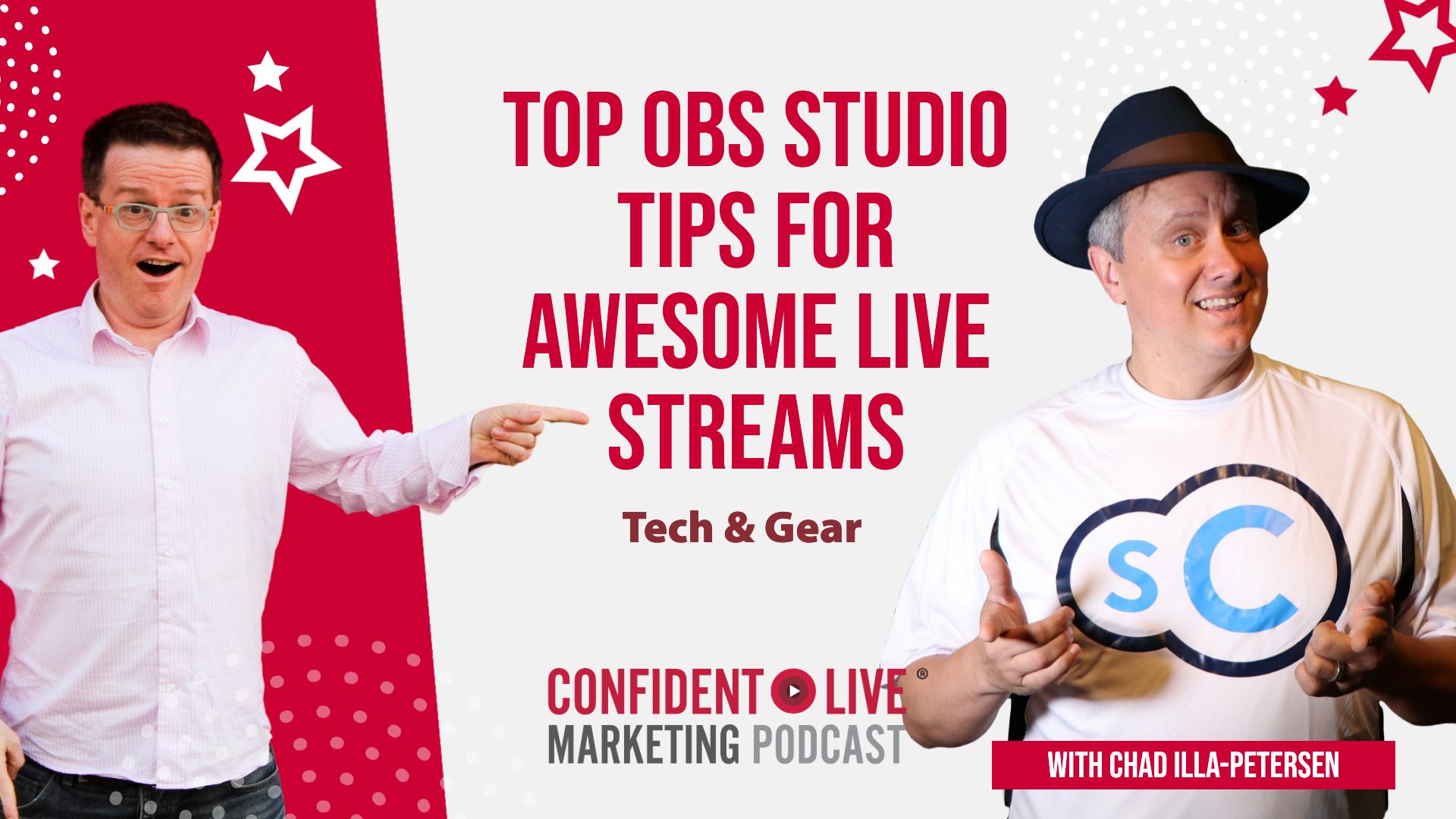 Want to know how you can use OBS Studio for your own live shows?
Looking for a free tool that works on Macs and PCs?
Then read on to learn more!
This article is based on a recent interview I did with Chad Illa-Petersen, AKA the Story Catcher. Chad helps people to find and craft their brand stories, evoking emotional responses resulting in higher customer trust, conversion and retention.
Chad and I usually meet once a year at Social Media Marketing World in San Diego, where we both participate in the conference opening event – a marketing-themed song based on a Broadway musical!
What You'll Learn
[7:42] How Chad got Started in Marketing
[9:51] Why Chad uses OBS Studio
[15:29] Chad's Favourite Features
[21:37] How to use Transitions in OBS
[27:12] Audio and Video Filters
[35:01] Downsides to OBS Studio
[42:42] Other Things to Know about OBS
[44:29] Chad's Show - Subpellucid
[47:41] Having Guests via OBS Studio
Chad used to do TV announcements in high school and worked for the school paper. After graduation, he worked for the local newspaper, where he sold a lot of advertising.
This led him to local radio.
"It started morphing and finally I got hired to run the social media department for an agency".
When the agency closed down, he went freelance and worked for a range of different companies and brands.
He realised that storytelling and catching stories, helping other people to find stories that they didn't know they had, and connecting with others was his superpower.
Chad admits that he didn't initially catch the live-streaming bug and was happy with his content output. However, a friend suggested that his content wasn't as good as it could be, and they decided to do a live show together.
Chad didn't just want to do a marketing show like the ones already out there, so he and his co-host, Daniel Glickman, decided to do something fun and different and Subpellucid was born
He quickly realised that he needed a tool to help him to do all the different things he wanted to, and OBS Studio suited him the best. One big advantage to it is that it's compatible with Mac, PC and Linux OS, so you can use it on your own platform.
Unlike tools like vMix and Wirecast, OBS Studio is also free to use.
Chad says that OBS Studio is ideal for hobbyists or those who want to make a simple show. He admits that there's a learning curve, but it's just like everything else you use – you have to get used to it.
OBS Studio is ideal for hobbyists or those who want to make a simple show. There's a learning curve, but it's just like everything else you use – you have to get used to it. @_storycatcher
Click To Tweet
It's also open-source and flexible, so you don't have to wait for developers to introduce a new tool – one of the other users will often develop a plugin that does what you want if you suggest it.
One handy feature is the ability to add text onto a screen. OBS allows you to select fonts, add colours and shading and state how long you want the words to appear.
You can also create a custom countdown timer, and you can watch Chad talk me through how to do it in our live video interview.
You select 'sources' and the 'plus' icon and create the text, and then customise it in the box.
You can also use the clock source section to select instant replay, pause scene or to create the countdown timer. Watch the video for details.
Chad says the one downside is that the countdown is only in whole minutes, so you can't create a timer for 4.5 minutes.
Once you've selected your time, you choose 'text source' on the right-hand side of the box and it gives the timer the name you've chosen for it. Click close and it appears on the screen. You can also input text to appear on-screen when the countdown reaches zero.
Transitions allow you to move from one scene to another. You can use it to change the background – Chad uses it to create a talk show backdrop and put his guest on a couch.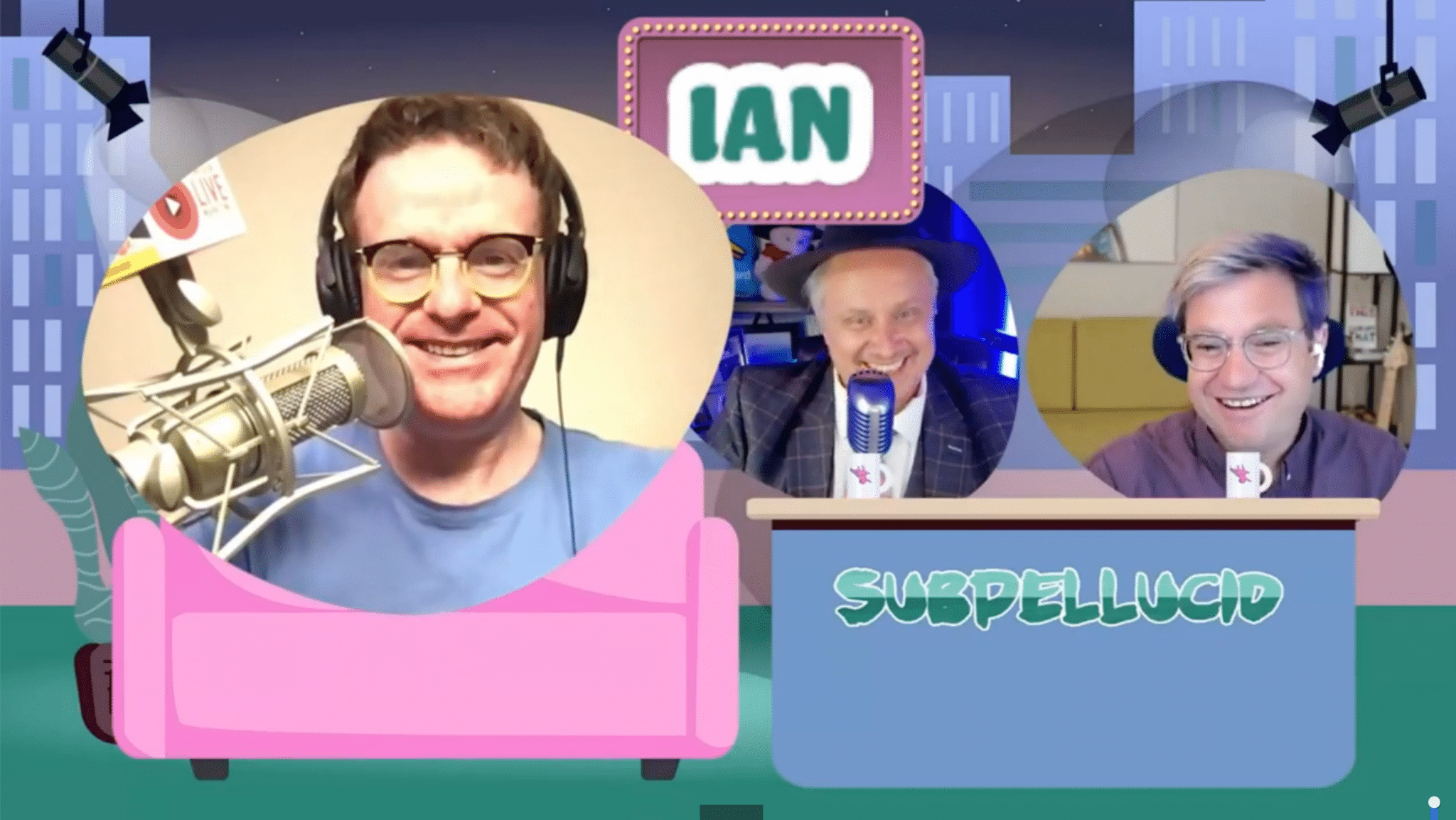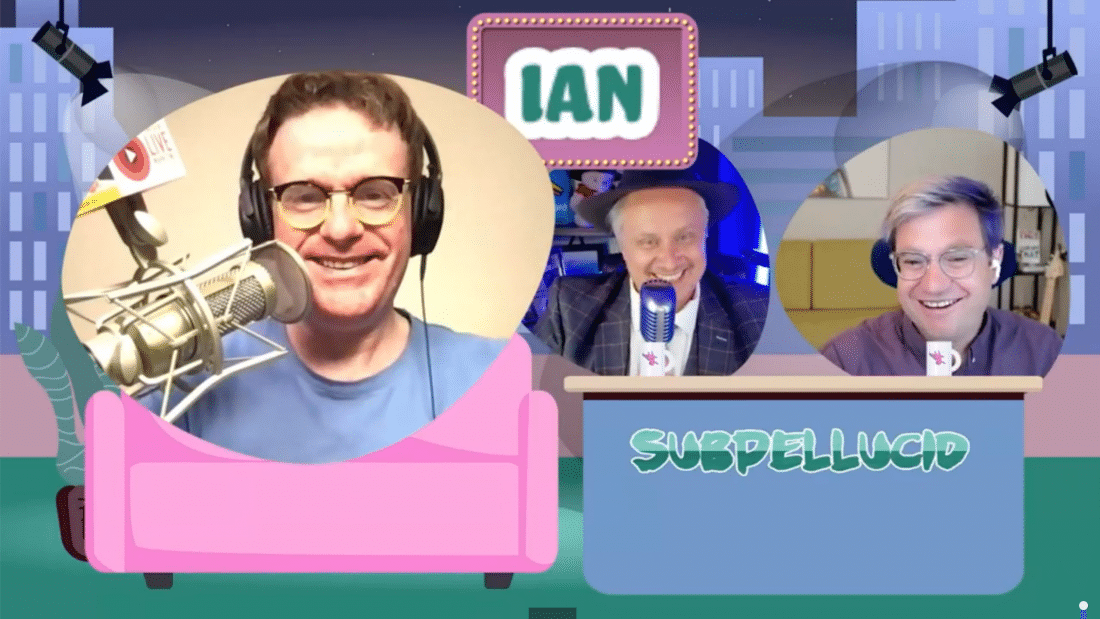 You can also move the camera around, and add in features such as your logo, which can be positioned anywhere on the screen. This is done via the bottom of the screen – select scene transitions in the toolbar.
There are options for cut and fade, swipe, slide, stinger, fade to colour and luma wipe. To add a stinger, you can use a video file of your choice as your video source. It will overlay the video onto the transition.
It's also possible to move between a front and back camera if you want. These are known as liquid transitions. Chad explains that he uses his phone on a pole to create the back camera option. He uses an app called NDI HX from NewTek which will allow you to turn your phone into a webcam and NDI source.
You can create in Adobe After Effects yourself and save it using an alpha key to give it a transparent background and eliminate the black screen. There are different video formats and most don't have any transparency.
If you put a video like that on the screen it would be black, but by saving the file with alpha transparency, at the end of it, the 'liquid' runs away and whatever is on the screen reappears.
If you don't want to learn how to do Adobe After Effects, you can get someone to help you, or there's a tool on the Mac called Screenflow – it's not free, but there are other options you can use.
You can apply a filter to your camera. Select 'camera' under 'sources' (in the 'scenes' section). This will bring up the filters option – you can see this in action on this video.
Clicking 'plus' will allow you to choose all kinds of options – audio, video and effects. Audio includes adding compression or gain. You can crop your image or use a green screen. You can also move and flip whatever is being shown on screen.
This can be programmed into a Stream Deck or you can use your mouse to bring in the effect whenever you want. You can even take a camera source and turn it into a dedicated NDI output that you can then use somewhere else, bringing in a camera on another computer also running OBS.
Chad and Daniel use image mask, which allows them to make every scene look different. They can add shapes, dim the screen or give it rough edges. See this in action on the video above.
NDI, which enables the back camera function, also allows you to share video across your network – so long as it's on the same network.
You can use an NDI app on your computer and the IRF on your phone, and you can send video really quickly and easily. There's very little latency.
OBS allows you to do this for free. And you can also multi-stream with a virtual camera and OBS Studio, or use a stream key from a tool such as Restream.
You can find the RTMP key within Restream and paste it into OBS. You can also use all the cool features in OBS Studio and then use RTMP Pull on the web-based version of Restream to pull the video through. You can then share that across multiple platforms.
If you use Wirecast or Ecamm Live for live streaming you just connect them to Facebook or YouTube, but it's a bit more complicated with OBS Studio – using stream keys and putting the live videos elsewhere can flummox people.
Chad says that he's created the event on Facebook, grabbed the stream key and used that in OBS Studio. Or he also uses a tool like Restream Studio which allows him to schedule his event and then stream to it from OBS Studio.
Then, when he goes live, he opens that and uses the NDI plugin to use the OBS virtual camera. It saves on the messing around, although there can be an audio lag.
Using a virtual camera means that you create everything you want in a tool such as OBS or Wirecast, including graphics, overlays and transitions. The virtual camera then allows you to share it via another tool, such as Zoom or Restream Studio.
OBS lets you use the view → docs --> sidebar to create a custom browser doc, and get the URL from the Restream chat app, and pull the chat through.
You can also do this as a browser source and paste the Restream URL to overlay into OBS.
Unfortunately, it does show the whole chat and you can't click onto it. But it will bring in all of the comments from all the different platforms.
Restream and Ecamm offer the function to bring one comment at a time onto the screen, so hopefully OBS will bring that in too. At the moment you have to pull it through yourself.
Chad says that OBS Studio needs to be downloaded and run on your computer, unlike web-based tools such as Restream, so it can use a lot of memory and data.
It needs a lot of power to use cameras and to integrate with Restream or similar. It also tends to works better on PC than on Mac, so that's something to bear in mind.
Chad's show is called Subellucid, and he explains the name:
"In marketing, we tell people to be authentic and transparent, but the truth is, none of us are. If we were, we'd have no business, we'd lose friends and fight with our family."
In marketing, we tell people to be authentic and transparent, but the truth is, none of us are. If we were, we'd have no business, we'd lose friends and fight with our family. @_storycatcher
Click To Tweet
Chad goes on to explain that he was looking for a word that would sum that up, and he found sub-pellucid, which means 'murky, not quite transparent'. The logo for the show is a little pink shark that appears on-screen and chomps with sharp teeth.
The show goes out every Tuesday at 6pm Eastern Time. Chad says it's not like any other show. They don't talk about marketing; they talk about the guest and get to know them. They dig out quirky facts to share with the audience.
Chad explains that there is a tool that integrates with OBS Studio called OBS Ninja. This allows you to have guests on their shows. Prior to OBS Ninja, the system was complicated and involved bringing people in via Zoom or other platforms and capturing those windows.
There's a director's room which guests are invited to. Each guest has a unique URL to access the room. When you set up your scenes in OBS, you create a browser source, you paste in their URL from OBS Ninja, and then they're there! And the guests' audio comes with them which means you don't need any complicated audio routing software.
It also works with Restream, Wirecast and VMix, making it a good backup in case of any issues bringing guests onto the show. The software needs to have a browser overlay system so won't work with a web-based tool.
As the host, it's straightforward to bring a guest on.
You can see this in action:
Listen at [49:00].
When you're in OBS, there are four options, including create your room, add your camera and remote screen share to OBS. You can also create a reusable invite.
Chad has a permanent Subellucid room, so every time there's a new show there's a URL for it. You can also send the guest the link to the custom room. Once the room is set up, the link is reusable – once you've created a browser source, you don't want to set up a new one every time.
The guest can select their microphone, and where it asks for audio output destination that comes back to them. It helps to choose a destination that won't cause an echo.
At the other end, you can go to your director room and wait for the guest to arrive. Once they click start, they appear at the bottom left of the director's room screen, along with some settings.
It's possible to have multiple rooms and the guest can be transferred to them, such as a green room that's off-stage. You can also create a scene with multiple people and import them as a group.
You can mute the guest, adjust the audio, bit rate and audio settings and even turn sound or visuals off for the guest. At the bottom of his screen is an option to copy solo link, which is for the guest. That is pasted into the browser source on OBS.
There's an enable option to share the front camera with the guest so they can see the interviewer, or just use the microphone for audio. The guest can then see themselves and the host on the screen.
Screen-sharing is also an option, which is good if you're using Restream – the guests can see the comments coming through and anything else that's going on. The guest can adjust the size of what they see, which is handy when there are multiple guests.
You are able to choose the audio sources you bring in or send out. There's a plugin called Audio Monitor in OBS Studio which lets you send each individual track out.
There are six tracks, and the host can be on one and the guest on another. The same works with video. It's also possible to put audio and video onto the same track.
The new audio monitor tool will let you assign a specific audio out destination for each track. And if you use virtual audio cables, there's a setting which means you can prevent yourself from hearing duplicate audio while talking.
More on Chad
Find out more about Chad and his show by searching #subpellucid on Twitter, and visit his site: The Story Catcher. He hangs out mostly on Facebook, because he likes to make a personal connection and get to know people.
This Episode's Sponsor
This episode is sponsored by Restream
Restream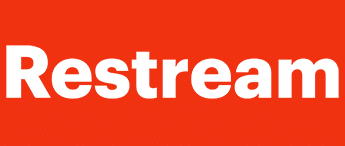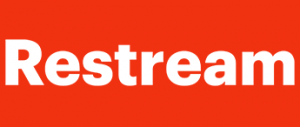 Restream is the complete multi-streaming suite for entrepreneurs.
With Restream you can stream to multiple platforms all at the same time. They have a plethora of destinations including:
LinkedIn Live
Facebook Live
YouTube Live
Twitch
Periscope and so much more
You can stream from another tool to Restream and Restream will take care of the multi-streaming for you really easily. Or you can broadcast directly from Restream to your platform of choice.
Restream also has chat, analytics and a scheduler. With the chat service you can view and engage with your audience from all the destinations you stream to.
I've been really blown away by the Analytics section - this shows your stream metrics - now many viewers, watched minutes, new followers and more.
And finally, the scheduler allows you to broadcast pre-recorded video live.
To sign up and have a play, visit iag.me/restream
Who is Chad Illa-Petersen?
Following a hardcore snipe hunt, botched pizzeria robbery, two years in a bear suit, and several moments atop a 6-foot unicycle, Chad Illa-Petersen (aka The Story Catcher) discovered the compelling power of stories. Today, Chad helps you find and craft your brand's stories evoking emotional responses resulting in higher customer trust, conversion, and retention.