About
Digital Marketer, Social Media Consultant, Speaker, Web Developer, Blogger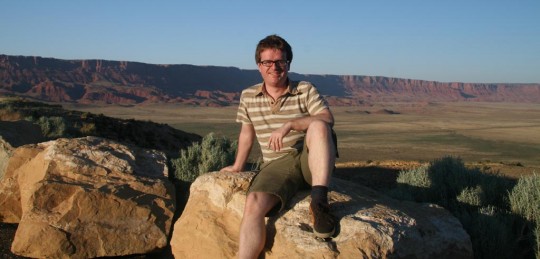 Welcome to Seriously Social! I'm Ian Anderson Gray, a digital marketer, web developer, partner of Select Performers Internet Solutions. I'm passionate about social media and have a particular focus on social media and blogging tools.
I'm a partner for the internet solutions company, Select Performers which i co-founded back in 2003 with my dad, Tom Gray. I'm passionate about social media and technology, and I was one of the early adopters on Twitter when I joined in November 2006. As soon as Google+ went beta, I was one of the lucky ones to get an invite. Please do add me to your circles. My main Twitter account is @iagdotme.
I organise a monthly meetup where I live in Cheadle for techy/geeky people called Cheadle Geeks. It's open to people of all ages and all levels of knowledge. If you're local, do come along. I also organise a local monthly event for home and co-workers called Cheadle Jelly.
I am also a professional singer (I trained as a musician at the Royal Northern College of Music some years ago!), a husband and father. I have a very wide musical taste from Opera to electronica, baroque to bluegrass and choral music to jazz. I love good food, wine, single malt whisky and quality tea and coffee. I love travelling but not getting much of an opportunity to do that at the moment.
If you'd like to have a listen to me singing, check out my personal SoundCloud page.
---
I'm Social
I seem to have carelessly scattered myself across the interweb.
You can find bits of me here…

  Twitter

  LinkedIn

  YouTube

  Facebook

  Google+

  app.net

  SoundCloud

  Pinterest
Ian on the Interweb

Being Real on Social Media
---
The Six Marketing Tools Every Business Must Use
---

Tools And Tips For Social Media With Ian Anderson Gray
---

Run A Business? Now There's Even More Reason To Be A Pinterest Fan.

Why Settle For Meh When Your Marketing Could Be Super Awesome?
---

Throw Off The Tyranny Of Perfection And Get Your Marketing Done
---

Relationship Building With Authentic, Intelligent and Responsible Social Media
---
Ready Set Podcast #12

Dark Side Of Digital Marketing With Ian Anderson Gray
---