Answers to Top Live Video Questions
Confident Live Marketing Podcast
Episode 7
Episode Theme: Confidence & Mindset
July 5, 2019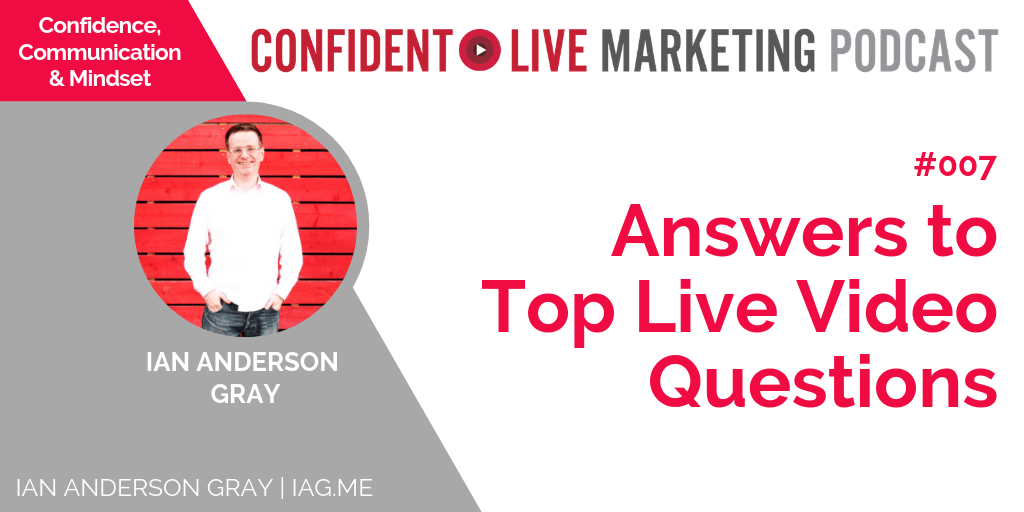 In this episode, I am going to talk about the top questions I get asked about Live Video.
A big thank you and shout out to our podcast sponsors - Content 10x. They are a great service that takes a piece of your content and repurposes it into an array of content for all the different social media platforms to help you to promote the original content.
Sometimes, I take for granted what I know, and I assume that everyone knows what I know. Do you do that too? Well, after just being to an in-person event recently I was asked some really good questions, and this prompted the theme for this episode.
I was speaking at Janet Murray's Build Your Audience Live event recently and I got asked loads of great questions about live video. Here are some of the top questions I get asked about Live video.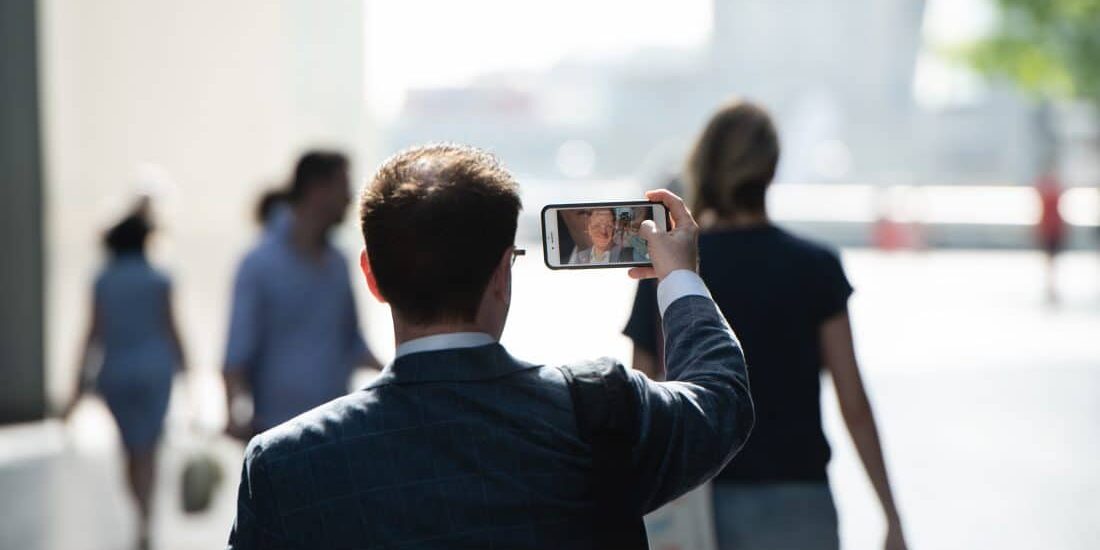 Live Video is a great way for you to communicate with your social media audiences. You can do this on YouTube, Facebook, Instagram, Twitch, Twitter, Mixer, Periscope and LinkedIn (once that rolls out to everyone to be able to do).
It gives you the ability to INTERACT with your audience so that they can ask you questions and you can instantly speak to them and hear directly back from them.
One thing to note for Instagram Live though - your Lives only stay on your profile for 24 hours and are only available to do via your mobile at the moment. (Which is great for the kind of content where you are being fairly raw and authentic and just wanting to get across a short term share).
What if you are doing an interview with someone who is there with you and you want to flick between you and your guest?
Or if you are on your smartphone and want to do that too - how do you get different camera angles?
If you have a guest and they are not with you, you can just bring them into your show using a tool live BeLive.tv or StreamYard. But how about if you want to have more than one camera angle at your location?
From your computer, the best way is to have a few different webcams or cameras and connect them to your computer. Some live video software support multiple cameras such as Ecamm Live (for Macs) and OBS (PC & Mac). You can connect the multiple webcams and then create different scenes, so you can switch between the different cameras.
There is a new feature coming to BeLive.tv (Studio 2) which gives you the ability to do this too. It's not quite so easy to switch between camera angles, but it's certainly a good start.
For iOS devices (iPads and iPhones), Switcher Studio is another tool you could look at - it uses your iPads and iPhones as a mobile video studio. You can set-up your iPhones on tripods around the room and its all controlled by their paid-for app that you download on your iPad. It's very cool!
You may well be confident in front of an audience in the real world - but when you are in front of a camera - you are paralysed.
This is more normal than you may realise. If this is your challenge - I think the first thing you need to do is to work out what is stopping you.
Is it:
that you are comparing yourself to others?
are you trying to be perfect?
or….something else?
Here are some ways to boost your confidence in going live.
#1 Use Instagram or Facebook Stories.
Record and share short 15 second videos and pictures every day to get into the habit and be consistent in using video. This way they are short, easy to do and will only last 24 hours, but will help you to get comfortable. And what's the worst that's going to happen since they disappear after 24 hours?!
#2 Use Live Audio
Did you know you can live stream just your voice? You can do this on Periscope, and if you have an Android phone, you can do this on Facebook Live. Some people don't like their face on camera - so this is an easy win to get started.
#3 Go live with a co-host or guest
This will also help to get you more comfortable sharing the light with someone else.
Make sure you check out my previous episodes which will also help on this question:
Have you wanted to share 'how to do' something on your computer with your Live audience? I would use a 3rd party tool to do this - this is better than trying to do screenshots which are not great to try and see from your audience's perspective.
Tools you can do this with:
From your Smartphone - you could just use the built-in camera and microphone. But, if you wanted to improve your audio quality - you can use a lapel mic like the Rode SmartLav+.
If you are looking at your desktop/laptop set-up, I would suggest not just using the integrated camera or microphone:
Webcam:
I would say go for the Logitech C920 or C930 - this will make such a difference. If you can go a bit higher on your budget - I would definitely say go for the Logitech BRIO or Logitech BRIO Stream - which are 4K cameras and are fantastic.
If you want to go up another level from that - you could look at the Canon M50, which is a mirrorless digital camera. It is amazing and you can plug it directly into your computer and with Ecamm Live (for example), you can just plug that in and it will work with it (and you can select which camera you want to use).
Microphone:
If you can go for an external microphone, I would suggest looking at:
Samsung Q2U - a USB microphone which also has an XLR output as well, so if you want to go to the next level later on - you can add a mixer.
Blue Yeti USB microphone - as long as you set it up correctly and close to you (as it is quite sensitive and can pick up noise around you).
I am using a Heil PRO Microphone - but that is probably over the top for what you need right now.
If you have any other questions you would like to know the answers to on Live Video, please do give me a shout and I'll include them in a future podcast.