The Secrets to a Killer Viral Video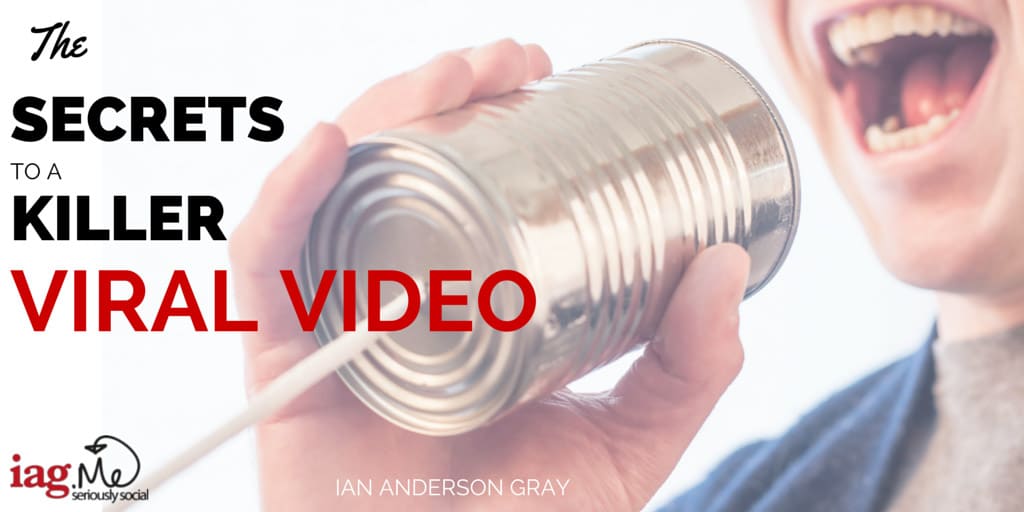 Have you ever wanted to create a video or series of videos for your business? The chances are that you have, and perhaps you've even had a go at producing one yourself. The good news is that it's becoming easier than ever to create one. Most of us have pretty powerful high definition video recorders in our pockets in the shape of our smartphones. Then there are tablets, digital cameras, camcorders and more.
However, producing the video is only the beginning. What's the point of all that hard work if only your family and friends see it? What's the recipe to make that video go viral? How do you create a video that is contagious- that gets shared, liked and embedded like wildfire?!
Viral video producers all have one thing in common: recognising a video opportunity at the perfect moment of ripeness. Being able to capture the best time to release a particular video on YouTube means having a video that people can't stop watching. It must hit at the perfect time so they can relate, engage and enjoy.
However, you can't just stop there! Viral videos also take a huge amount of effort. As I said, it's not just a simple case of producing the video and sitting back and wait to see what happens. There are some digital marketers that seem to give that impression, but in order to be successful you need to plan and prepare. By taking some simple yet smart steps in a calculated fashion, your video will be the most talked about, shared and watched content out there in the Internet kingdom.
Killer Content
A while back I shared an infographic entitled The Secrets of a Killer Blog Post. I definitely recommend reading the article and having a look at the infographic, because I talk about a huge problem we're all facing at the moment. More and more content is being created and shared every day- far, far more than we can ever begin to consume. Mark Schaefer calls this phenomenan, Content Shock and at first the whole concept sounds rather depressing. But don't be dismayed! If you create Killer Content (something you can do with time and effort) you can engage with your audience in a way that your competitors can't. If you're not the kind of person that can create a killer blog post, how about a killer podcast, a killer slidedeck or perhaps a killer video?
I want to share this fantastic infographic from Who is Hosting This which give you the steps to produce a video with the capabilities of going viral., They've reverse-engineered the most viral videos out there and included an easy to follow strategy. It's not just about being a creative genius. Your imagination may spark interest, but how to you make your video spread like wildfire? Do you know how to market your video? Have you thought about the emotions it evokes in people? It's time to look at the process in a different way, from the standpoint of your viewers. By doing so, it will become crystal clear to create contagious content.
Find out the Secrets of a Killer VIral Video #infographic #socialmedia
Click To Tweet
How?
The infographic says it all, but I wanted to share a few bits from it that caught my eye.
Best Time to Publish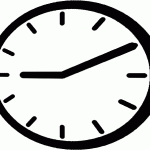 It's very tempting to just hit that publish button as soon as you've uploaded your video, but if you want optimum engagement at the start it's vital you release and promote your video at the time when your audience will see it. According to Fast Company, engagement rates on Facebook are 18% higher on Thursdays and Fridays and for Twitter, 17% higher at the weekends.
Did you know? Engagement rates: 18% higher on Thurs/Fri for Facebook. 17% higher at weekends for Twitter
Click To Tweet
6 Factors for Contagious Content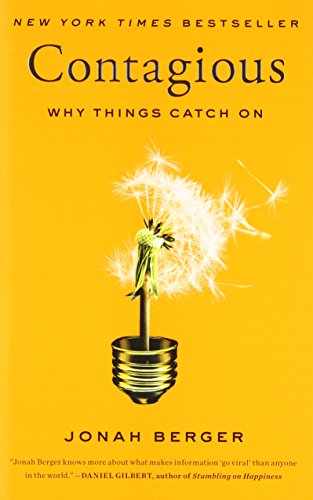 According to Jonah Berger (professor of marketing at the Wharton School at the University of Pennsylvania), there are 6 factors in creating "contagious content"- content that not only engages with people but becomes viral - contagious. You can apply these factors to all types of content- not just video, but video can be a particularly engaging medium where these factors are even more important. Here are his 6 "STEPPS":
Social Currency
Triggers
Emotion
Public
Practical Value
Stories
You can read more in Jonah Berger's book, Contagious: Why Things Catch On*.
Ingredients for virality
Have a good understanding of how things go viral on the internet
Research, research, research! Look at other videos that have gone viral (the infographic includes some popular ones) and find out what the viral ingredients were. Where was the video shared? To whom was the video the most popular with?
Let the right people know your video exists
Do you know who your audience is? Get to know them! Use a CRM such as Nimble or Salesforce. Create a Twitter list. Start engaging with these people before you publish your video. In addition engage with your influencers and tribe memebers- they can help you promote the video too!
Give your video the attention it deserves
Promote it like crazy - but plan first! It's easy to say "promote your video", but how and where will you promote it? Have a plan and stick to it!
Tell your story
Every marketer is talking about becoming a "story teller". It might be the buzz phrase of 2014, but it's nothing new. Humans have been telling and enjoying stories for thousands of years. We all love them and we all have a story. Make sure you tell that  story and don't get hung up on the details!
Consider the video's length
Busy, busy, busy! We're all busy and have the attention span of a... sorry what were we talking about?! Well, you know what I mean! It's best to keep the video short and snappy, but it depends on the format of the video. Do your research!
Make your Title stand out
As with most types of content, the title is incredibly important. If your video has an engaging title, people will click through, watch and share. Again, as I mentioned in my article, "The Secrets of a Killer Blog Post", it's about cutting through the Content Shock and engaging with the busy consumer.
Be prepared should your video become viral
If your video does go viral, will you be able to cope? You need to have a plan in place in that situation. Make sure you are around the week of the launch, and it is a good idea to have a team of people ready to engage with all the social chatter.
Find out the Ingredients for a virality in the Secrets of a Killer Viral Video
Click To Tweet
How about You?
Have you had any experience with publishing videos? How did it go? Have you got any points you'd like to raise? Please, as ever, let me know in the comments below!
Infographic by Who Is Hosting ThisSecrets to a Killer Viral Video