7 Top Linkedin Tools to Manage Your Linkedin Profile & Page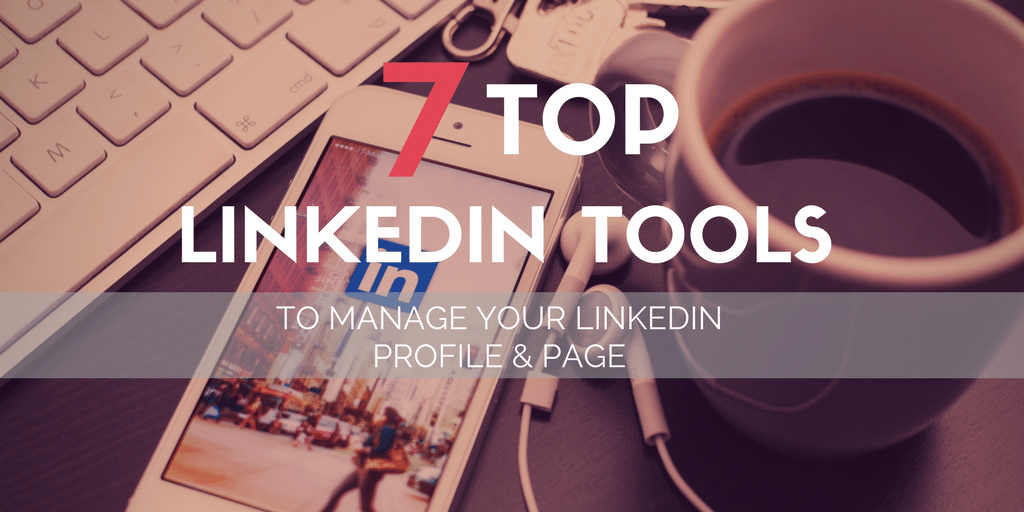 This is a Seriously Social Community article by Oren Greenberg
---
Are you using Linkedin to market your business? Do you want to use some Linkedin tools to manage your profile and page better?
If your target audience is other businesses (B2Bs) or if they are older, then Linkedin is the best social network for you.
It is the only major social network on which there are more users between the ages of 30 to 49 years than those between 18 to 29. 46% of online adults who have a graduate degree and 32% of employed adults use Linkedin.
The only big drawback with using Linkedin is that it can end up taking more time. On most of the popular social networks you mainly just use your page to market your business. You might have a personal profile, but it is used for personal stuff most of the time. Some social networks even forbid you from using it for promoting your business. But on Linkedin, you are encouraged to market your business with your profile too.
This is why you need to manage two accounts constantly as both serve different purposes. This can take up double the amount of time.
Hence, today I am going to help you save time by sharing the top Linkedin tools with you. They will help you get the most out of Linkedin in a less amount of time...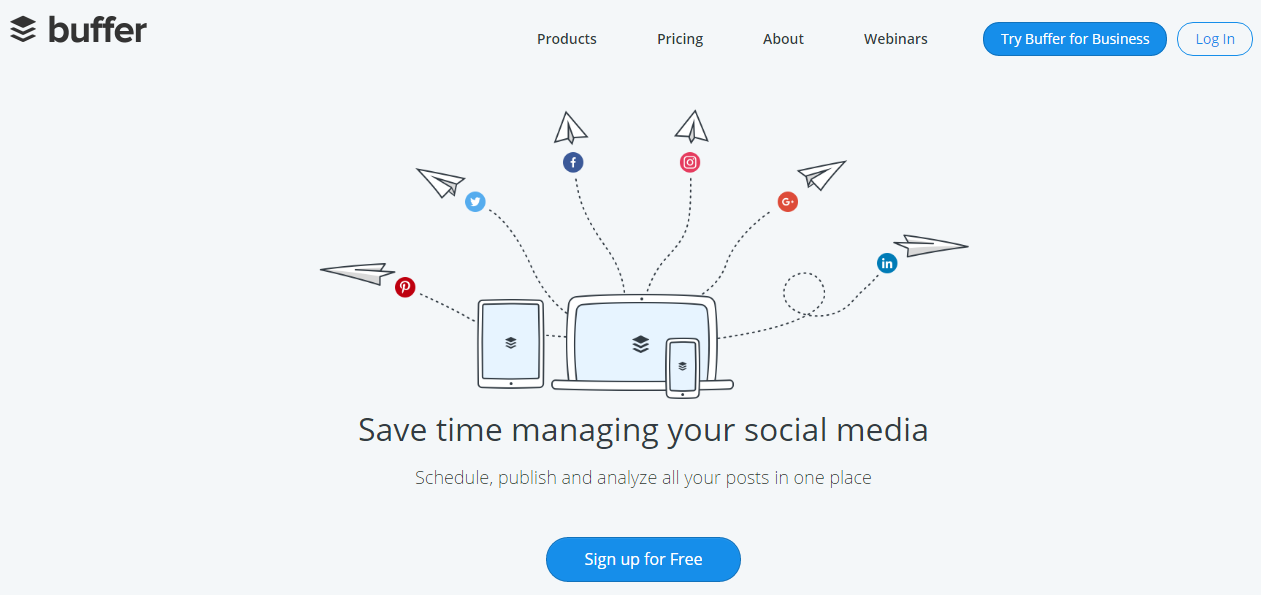 Buffer is one of the top social media management tools with which lets you post to your Linkedin pages and profile from one place. They even have a browser extension. You can share the link to any web page or blog post you are on just by clicking on this extension and then scheduling it on Linkedin.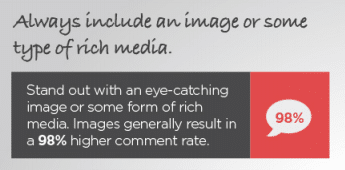 Buffer makes it easy to include images in your Linkedin posts too. This is highly beneficial as images have a 98% higher comment rate.
They also have their own image creation tool called Pablo. It gives you access to 600,000+ images. You can modify these images any way you want and even find and add quotes directly from the Pablo dashboard. You can directly share them with Buffer. You might have already noticed a lot of people driving high amounts of engagement with image quotes. Therefore, you should definitely give this a try.
They have several other features that make it easy to find and schedule content.
They have a free plan, but you will only be able to add one Linkedin account to this. If you want to manage your profile and page with Buffer you will need their Pro plan which costs $15 per month. And if you need advanced analytics you have to subscribe to a Premium plan. Pricing for these plans start at $65 per month. Or subscribe to their Analyze product
Pricing plans
Starting price per user: $15/month
Top plan: $99/month
Free Trial Available: Yes, free plan available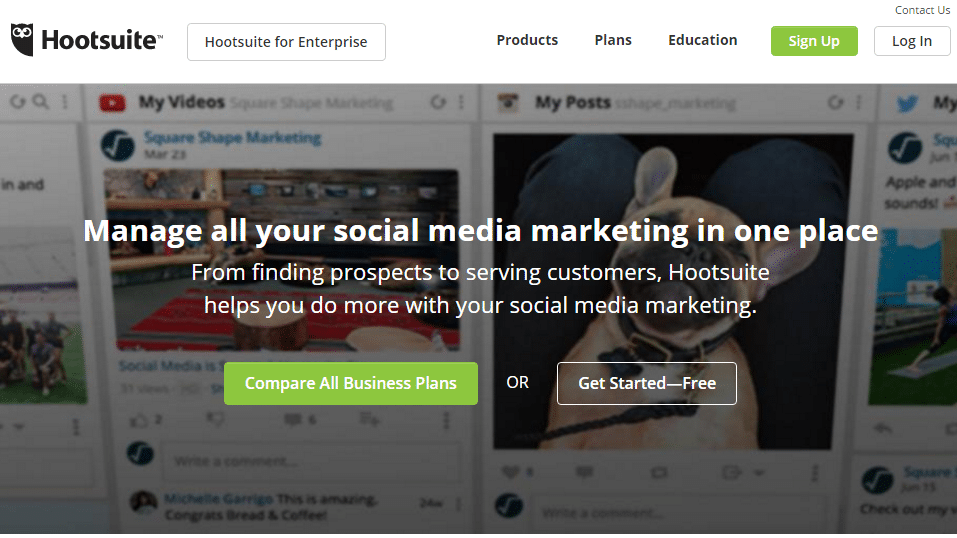 The main problem with the main service from Buffer is that you can only post updates with it. You cannot conduct other management activities like responding to comments and liking. With this, you need a separate tool like Hootsuite. Although, from 2019, you may want to check out Buffer's Respond product.
Hootsuite has a feature called streams which show different parts of your Linkedin feeds in one place. For example, you can create a stream for your home page and your updates and place them side by side. The home page stream will show you updates from your connections and your updates stream will show things you have posted.
As you can view all updates in one place it will save you a lot of time. You can interact with these updates by leaving comments and liking.
Hootsuite also lets you schedule updates, but the interface is not as easy to use as Buffer. This is why it is nice to combine the two and use Buffer for posting and Hootsuite for other tasks.
You can add both your Linkedin page and profile to your Hootsuite account with the free plan as it lets you connect up to 3 accounts. But the features are very limited. If you want more features you will need to get the pro plan which costs $14.99 per month. They have got more plans and pricing options, you can learn about all of them in detail here.
Pricing plans
Starting price per user: $45/month or $348 per year (the equivalent of $29 per month if paying annually)
Top plan: Enterprise custom pricing plan
Free Trial Available: Yes, free plan available

UPDATE - LinkedIn does not allow 3rd party tools to post to groups any more. The following is no longer true and include only for archive purposes.
If you prefer using just one tool for all your Linkedin activities, instead of switching between two, Oktopost is the perfect solution for you. It has a great user interface and you will be able to easily schedule updates with it and interact with updates from others. They also simplify the process of posting to groups.
Oktopost also has some advanced Linkedin management features that other social media management tools don't.
One of these is group search which lets you search and find relevant groups. You can also post to these groups using multiple profiles (profiles of your employees in the company for example).
They even have a tag feature that lets you tag groups. Therefore when posting an update you just have to mention a tag and your update will be shared in all the groups tagged with that keyword. No need to type in relevant groups each and every time.
Their social inbox makes it easy to respond to comments. Oktopost provides detailed analytics on your updates so that you can determine which updates and groups are bringing you the best results.
Pricing for Oktopost is only available by contacting them. You need to set up a demo and tell them all your requirements. They will then recommend a package for you.
Pricing plans
Starting price per user: $200/month when pricing was displayed publicly. Contact them to learn current pricing options.
Top plan: Available on contact
Free Trial Available: No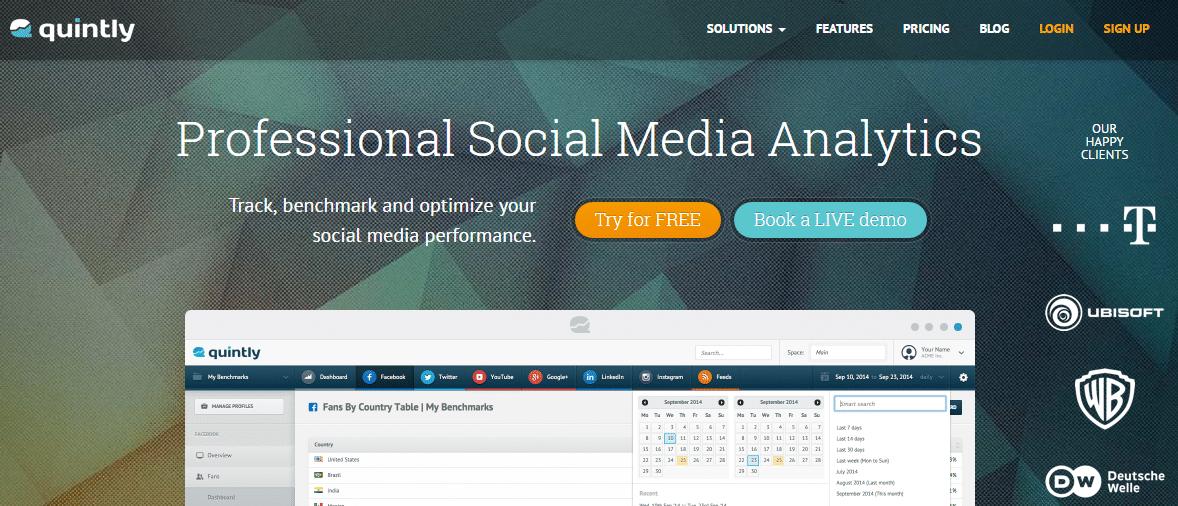 To create a strong social media strategy for any social network, you need a robust analytics tool. You can use it to audit your Linkedin accounts and the accounts of your competitors. This will form the basis of your strategy.
One tool that can help you conduct a good audit is Quintly. You can use it track follower growth, post engagement and many more things in great detail. You can use it to analyse both your presence and the presence of your competitors.
The data is displayed in the form of graphs. This makes it easy to compare your presence against your competitors. You can also use it to analyse your other social networks like Facebook, Pinterest, Instagram and more. Therefore, you can easily compare your presence on all these networks to see which one is getting you the best results.
To access Linkedin analytics, you will need to sign up for their 'Small' plan. This costs $129 per month. They have got more packages, their main benefits are that you can add more pages and dashboards.
Pricing plans
Starting price per user: $129/month
Top plan: Custom plan
Free Trial Available: Yes
#5 Simply Measured (Acquired by Sprout Social)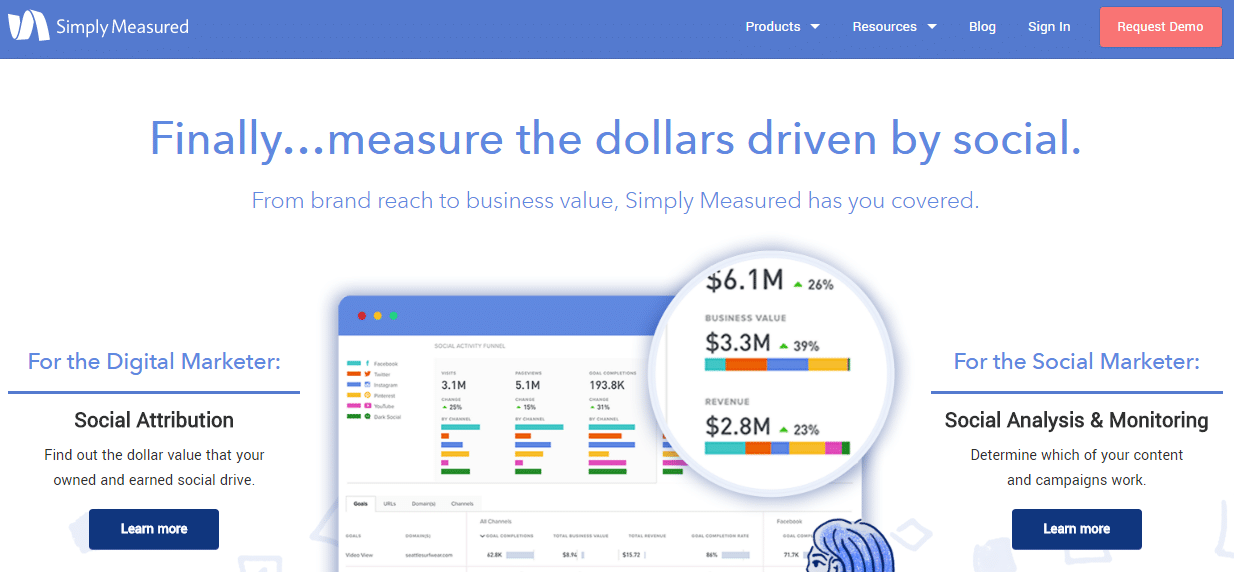 Another Linkedin analytics tool that is similar to Quintly, is Simply Measured. Here too you can track audience growth and post engagement levels. You can see who is engaging with the posts and the demographics of the influencers.
You can also use it to analyse other networks like YouTube, Tumblr and more to see how well Linkedin is faring against these networks. This will help determine if marketing on Linkedin is worth the effort or if you need to do something different.
Simply Measured doesn't display the price publicly. You will need to attend a demo to learn about what they charge.
Pricing plans
Starting price per user: Only shared after attending demo
Top plan: Only shared after attending demo
Free Trial Available: No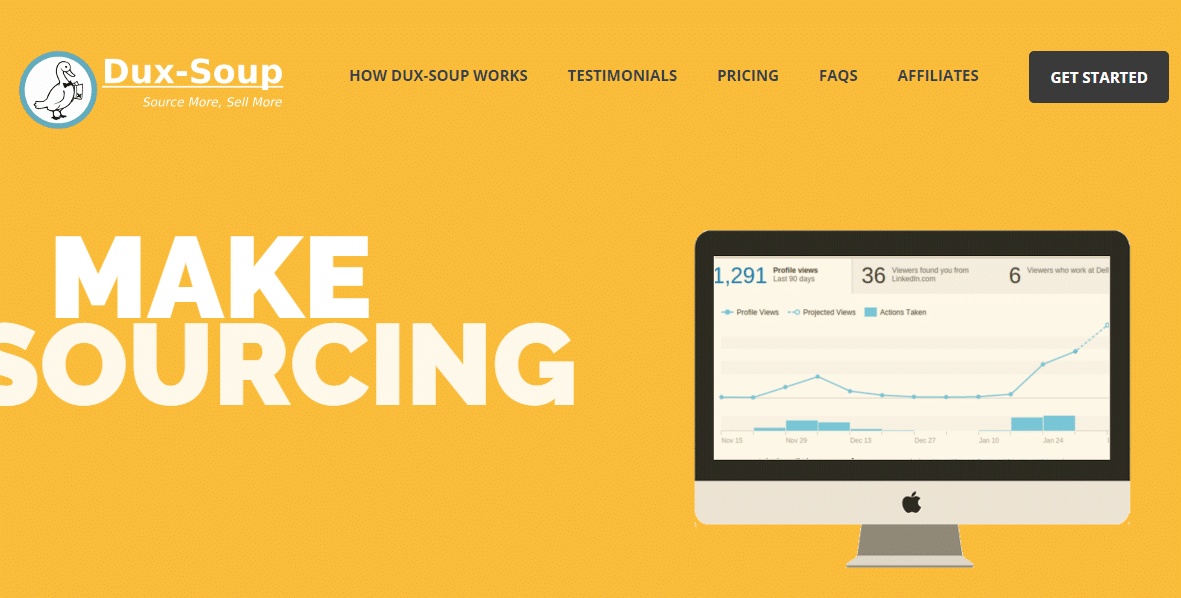 One of the biggest disappointments of Linkedin's recent changes is that they removed the Relationships section. You won't be able to tag people or take notes anymore with a free account. You will need to subscribe to the 'Sales' account to gain access to the 'Sales Navigator' that lets you tag users. But it costs £53.99 per month, which is around $70.
If you want to continue adding tags and notes for free, you need to get Dux-Soup, a Chrome plugin. It has a few more useful features. There are also some extra features when you subscribe to the paid version, which costs $15 per month.Pricing plans
Starting price per user: $15/month
Top plan: Only $15/month plan available
Free Trial Available: Yes, free plan available
#7 Rapportive (No longer active)
---
Summary
These are the top Linkedin tools that can help you manage your page and measure results with detailed analytics. They also help you perform some extra activities like managing tags and finding people to connect with.
You don't have to use all of the above as some of them have similar features that help you with Linkedin management and analytics. So just pick the ones that suit your needs and budget best.
Which of the above Linkedin tools do you use? Do you recommend any tools I haven't mentioned? Please leave your comments below.
Oren Greenberg is a digital marketing consultant and the owner of the marketing consultancy Kurve. Follow him on Twitter @Orengreen.