5 Best Course Creation Tools for Beginners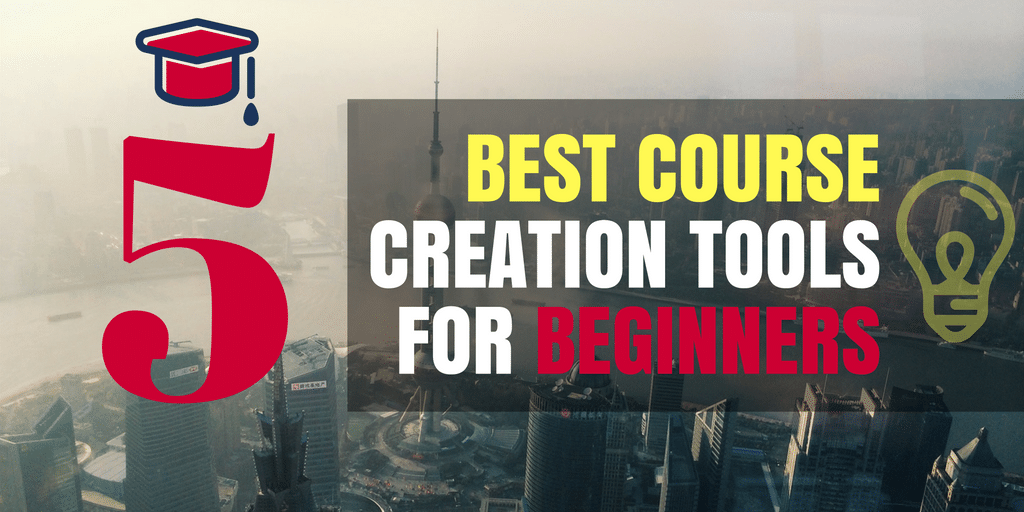 A Seriously Social Community Article by Lilach Bullock
---
The online course and e-learning industry have exploded in recent years, jumping from $56.2 billion in 2014 to a market worth a staggering $107 billion in 2015.
Course creation tools are easily accessible to anyone who wants to monetize their knowledge online, even as beginners with no experience.
In this post, I'm going to share some of my top tips for creating your own online course and the best tools to help you create a successful course.
Why Create a Course?
The online course industry, as I mentioned earlier, is a huge market that is continually growing and evolving. More and more people are using online courses to educate themselves, better their knowledge and learn new things.
With the plethora of tools available, creating your own course is easier than ever before, and so long as you have the necessary knowledge, there's sure to be a market thirsting for it in any given niche.
Online courses offer people a way of monetizing their knowledge in any subject. Say, for example, you have a blog that you've been growing for years. With an online course, you can now create a new revenue stream for yourself, especially considering you already have an audience from your blog.
Courses are also a great way to reach a larger audience, grow your profile online and increase your influence in your niche.
Top tips for getting started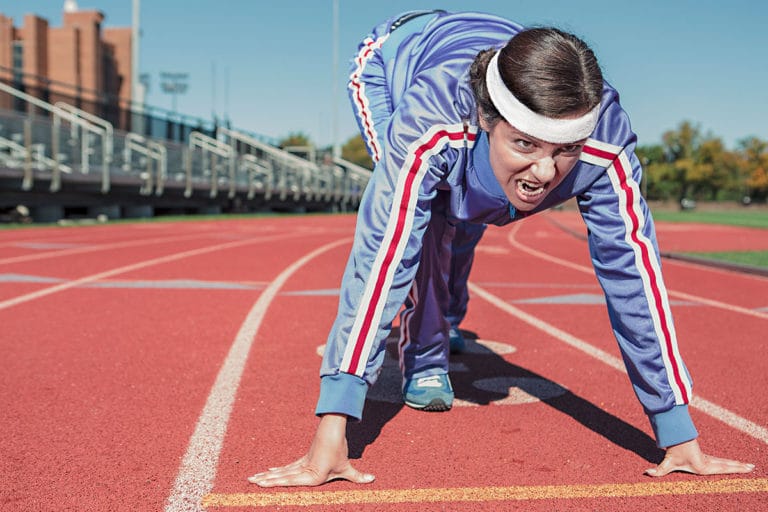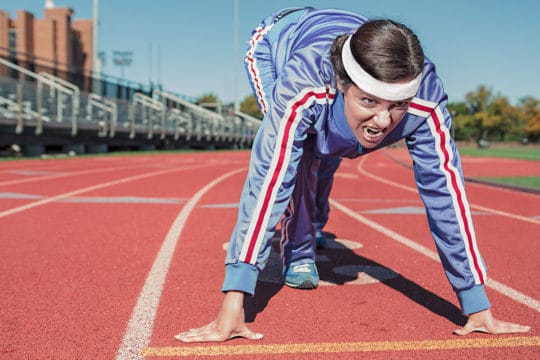 The first thing to do before getting started with your own online course is to define your audience and understand them better. In order to create the best possible course, you need to know what your audience wants and needs from it. What level are they at?  What knowledge do they need in order to evolve? What issues are they having and what solutions can you provide them with?
Then, it's time to start planning your online course. For beginners, the best course of action is to start small. Think of a subject you know very well, well enough to teach. Then, break it down into smaller parts.
As an example, say you are an expert on search engine optimisation and want to create a course on this subject. Your first course shouldn't be a complete guide to SEO; rather, try to break it down into smaller parts: a course for link building like a pro, one for optimizing your website for increased conversions, another for keyword research best practices and so on. Not only will it be easier for you, but you will also be able to create better courses this way for your audience, as you're focusing on one thing at a time.
You also need to plan the structure of your online course in order to make it as easy as possible for your audience. As I mentioned earlier, it's not indicated to dump all of the important information in one go. You need to take your students slowly but surely through the material, in order to make sure the information is easy to absorb and retain in the long run.
At this stage of planning your course, start by writing down the titles and outlines of each video, with the key information you want to impart in each one. The titles are very important, just like with books, blog posts and emails, as they help people decide whether it's something they would be interested in or not.
Once you've created the outline for your course or sequence of courses, start creating the scripts for them, and put together any useful, downloadable files that you are planning to share with your students during each course. Most course creation and hosting tools will allow for all kinds of downloadable items, such as PDFs, images, audio text and slide presentations. You might already have some documents that would work for this, for example, downloadables from your website or blog.
You should also try to read some more books and other useful material on the chosen subject so that you're not surprised by any questions from your students during the course. As you're creating a course, you need to show that you have the necessary knowledge to teach others and you won't be taken seriously if you're surprised by questions from your students.
Promoting your online course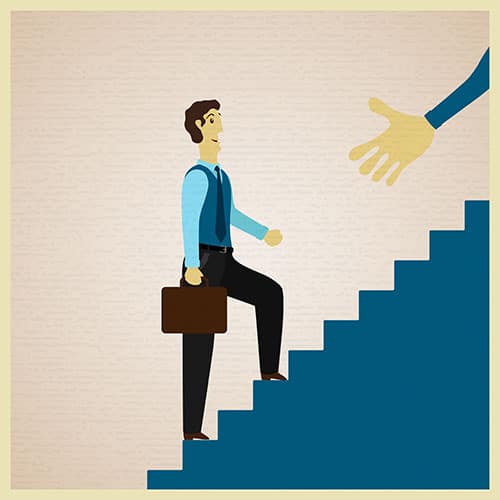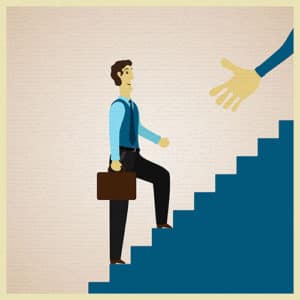 Promotion is also very important and just like with a book release, for example, you should try to start as soon as possible to reach out to your audience, even before you're ready to share your course. In fact, the sooner you start, the better, so that you can make sure your course is successful from the beginning.
The best way to go about it is to grow your online presence and influence with:
a blog covering similar subjects to your future course
social media
Blogging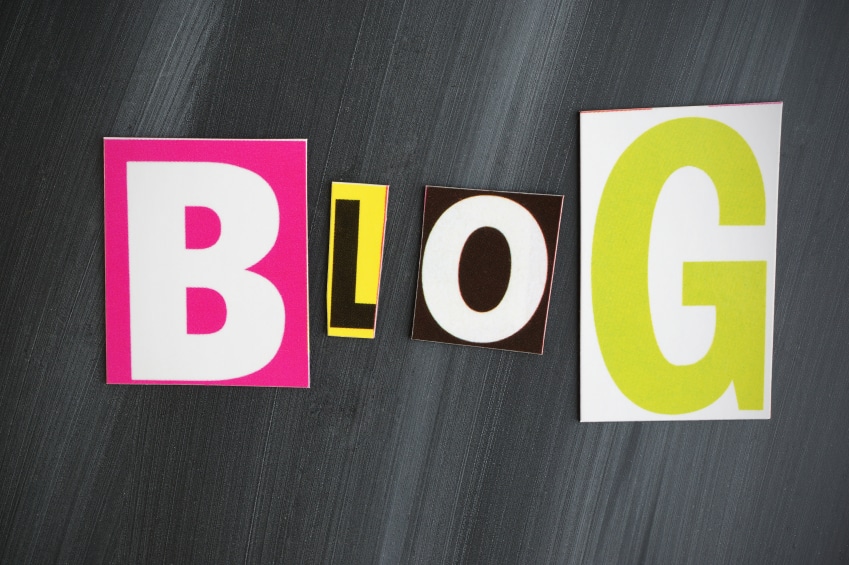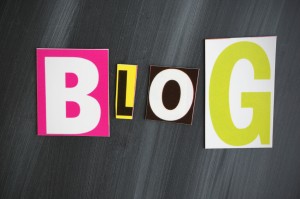 If you already have a blog, make sure to keep it updated regularly with new posts, so that you keep your existing audience interested and engaged and also gain more new readers. If you don't have a blog, although it's not necessary to create one, it can help you in the long run. As you impart your knowledge on your blog, you grow your profile and influence in your niche and you will be able to show people that you have the knowledge and social proof to become a respectable course creator.
Having a blog or website also allows you to build up an email subscriber list, which can be a very efficient way of promoting your course once it's ready. Chances are, your subscribers will also be interested in the subjects you cover in your course, which helps increase the likelihood of getting more conversions. You can also start teasing your upcoming course to your subscribers, so as to build it up for once it's ready.
Social Media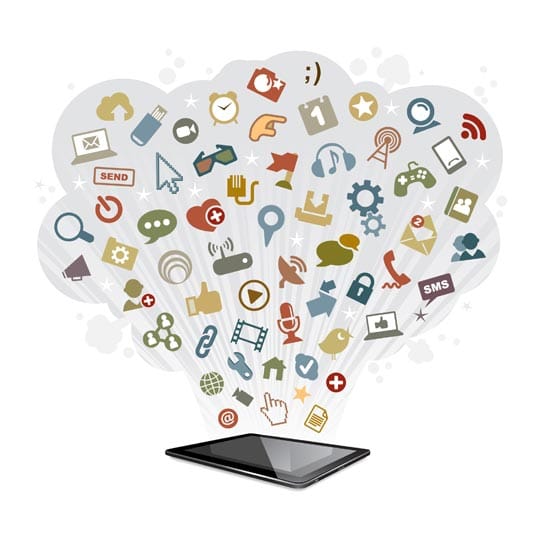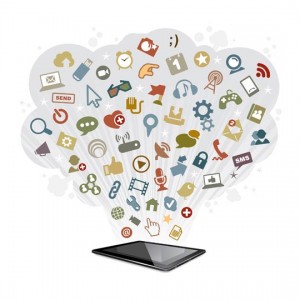 Social media can also be of huge help: first, by helping you build a bigger audience of potential students and brand ambassadors and secondly, by building up your online influence and status as an expert in your niche. Use social media to engage as much as possible with other, relevant users, as well as to share useful content from your blog and other good sources. Once you grow your social media following, you'll have a new platform to promote your course once it's ready.
Even without a strong social media following, once your online course is ready, you can make use of social media ads to promote it. They're very easy to set up and highly targeted, not to mention you can set your own budget.
Another good way to promote your online course is to offer some teasers, for example on your blog, or on social media. Once it's ready, you can also give the option of sneak peek for interested parties, just like software tools do with free trials, so that potential students can decide if the course is for them or not.
The importance of list building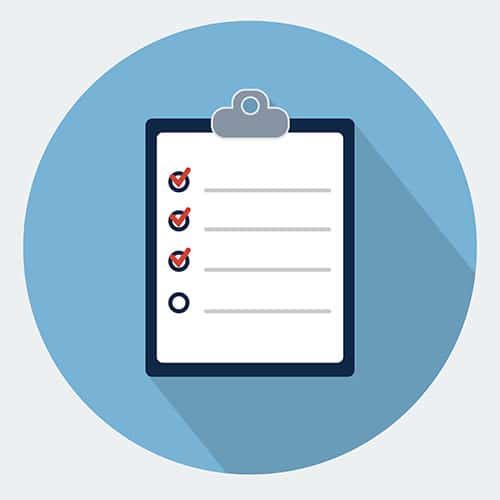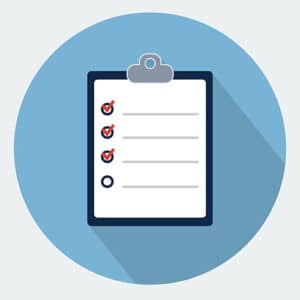 Email marketing is still one of the most efficient ways of online promotion. As I mentioned earlier on in this post, having a good list will be of huge help when you start your online course, as you will have a highly targeted collection of emails to promote it to.
To start building your own list, you need a lead generation tool to use on your blog or website. You can then create opt-in and subscription forms, where you offer your visitors and readers a good incentive that will make them want to subscribe to your website.
As you start building your own list, make sure to keep your subscribers engaged and interested by sending them regular emails with information that is relevant and valuable to them. This way, when your course is finally ready, you'll have a good base of potential students and a cheap, yet highly effective promotional tool.
Top course creation tools for beginners
Being that the online course and e-learning have grown so much over recent years, there are quite a few good tools to choose from that will help you create an engaging, effective course. Here are some of the best: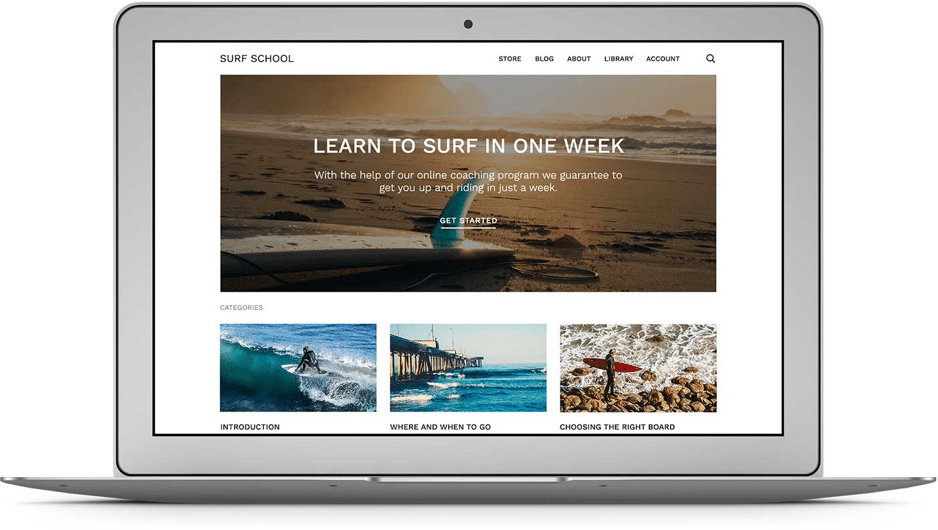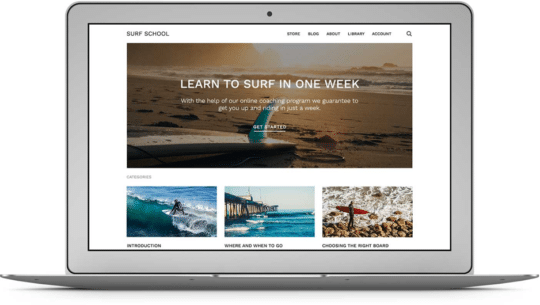 Kajabi is a course creation tool, but what makes it stand out is the fact that it has all of the tools you need to create the course, market it to your audience, nurture leads and make more conversions.
You can use their pre-set themes and templates to start your own course, and if you want, you can also customize them to make them more your own. They're quite easy to use and when you're done, rest assured that your course will be fully optimized for all types of mobile devices, as well as desktop. You can easily upload any documents – presentations, images, audio files and other types of documents – to share with your students.
Kajabi also allows you to create landing pages, create email marketing campaigns (both broadcasts and drip emails), create a membership site and create all kinds of digital products.
If you're looking for a tool that does it all – creation of digital products, tools to market your course, landing page builder, analytics and more – Kajabi is a great choice, whether you're a beginning or a seasoned course creator.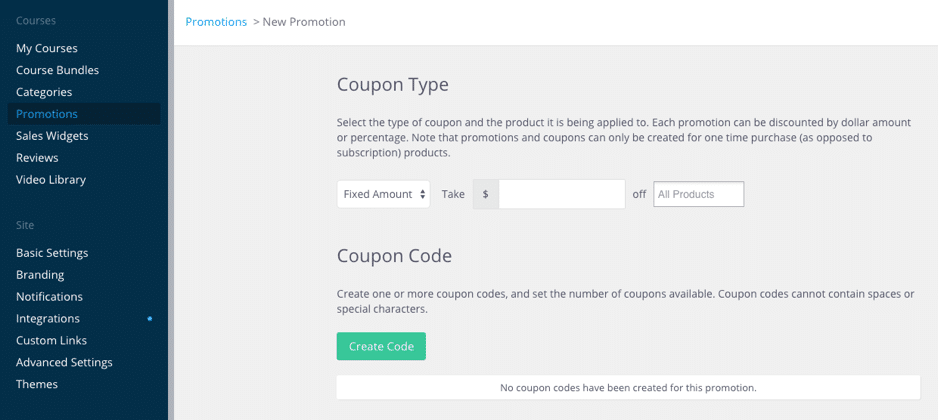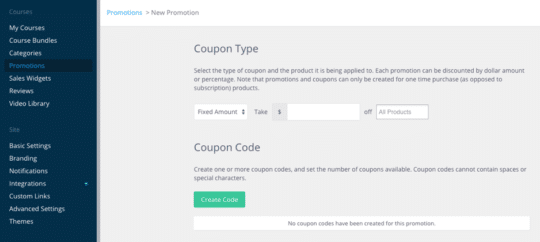 Thinkific is another tool designed for creating online courses, marketing them and ultimately selling them to your audience.
In terms of course creation, it's very easy to use even for those who have no experience and no design skills. You can create multimedia courses from all kinds of content, such as video, audio, and text, as well as PDF, HTML, slide presentations and even surveys and quizzes. You can also add any downloadable attachments to your courses and if you already have a course created, it can be easily added.
They also offer a voice-over tool for slide presentations from PowerPoint and Keynote. Their CSS/HTML editing feature lets you further customize your courses, although, particularly as a beginner, it can be a bit difficult.
There's a tool for creating landing pages as well, and you can integrate with your email marketing tool to start sending targeted campaigns to your list of subscribers.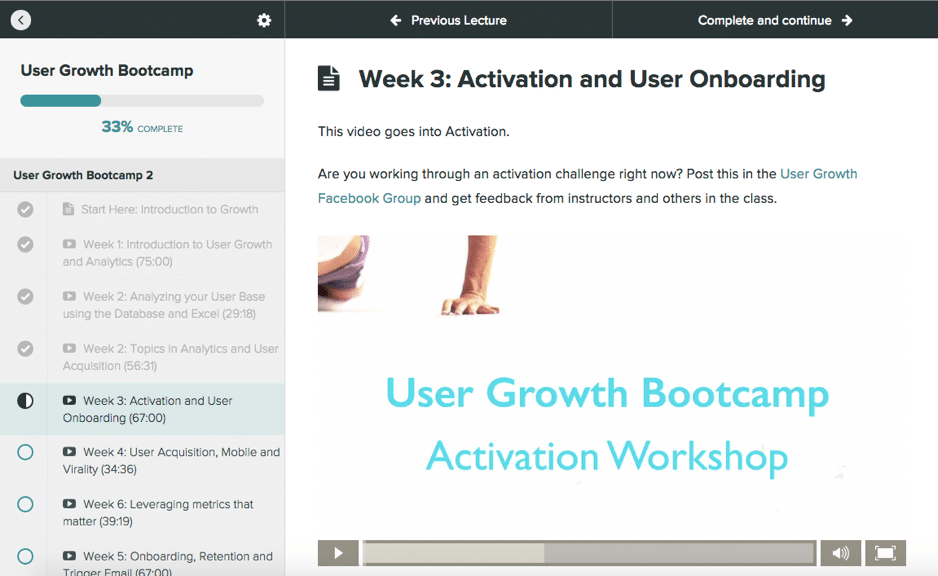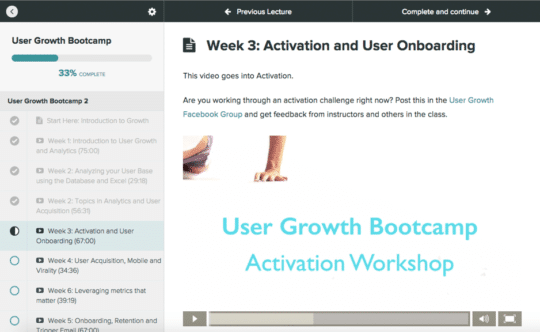 Teachable is an easy to use tool for creating and selling online courses. Their course creation tools are very easy to use, even for those with no experience, but you also have the option of using their CSS/HTML editor to make any advanced changes to your courses.
Just like the other tools in the list, Teachable allows you to create landing pages and multimedia lectures with all kinds of content (video, audio, text, image and PDF).
Overall, a really good tool, but it does lack some of the marketing tools that would be needed to promote your course and improve your conversions and their customization options are a bit more inflexible.


Zippy Courses, although not as flashy as some of the other tools in the list, is still a very good course creation tool.
Their drag and drop builder is very easy to use, although it's more stripped down in terms of design that other tools, but you can add your own branding to it.
It also has some good other features, such as the ability to sell different versions of the same course with access tiers and the option to either release all of your course at once or in a 'drip' manner (similar to drip email marketing, where you get new content as the time passes).
Another useful feature is that with Zippy Courses, you can set it up so you automatically send follow-up emails to your students, which is great for re-engagement and making sure you keep your students motivated and interested.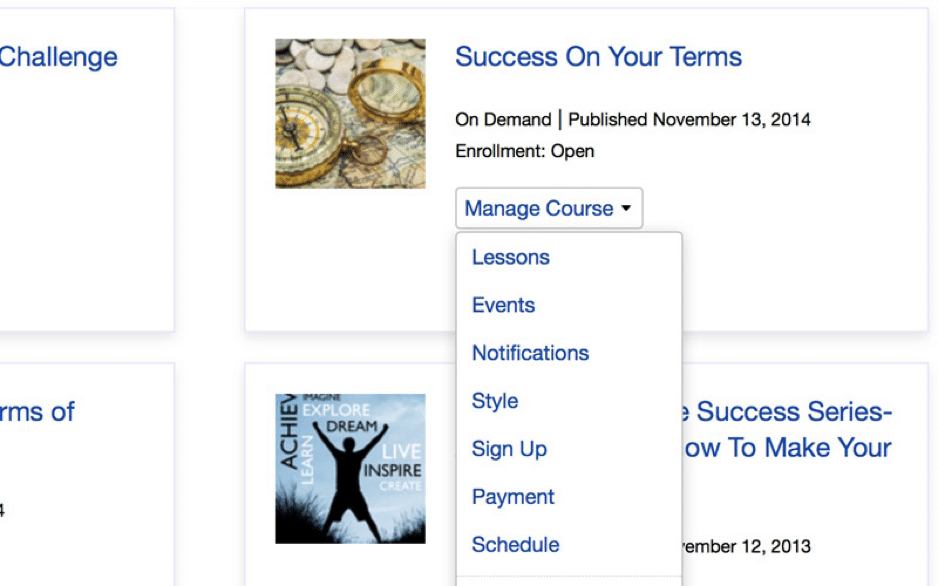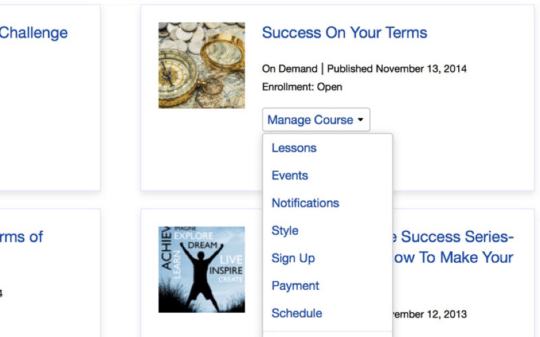 Ruzuku is another good option for course creation beginners. Their course creation tools are, again, easy to use, but they also aren't as flexible in terms of design.
Your course can contain videos, audio, PDFs, PowerPoint presentations and text and you can also add any type of downloadable you want. Your courses can be completely free, subscription based, or even have different price points for each one.
You can also use Ruzuku to host teleconferences and video broadcast and send automatic email notifications to your list (by integrating with MailChimp).
Conclusion
As much as the online course and e-learning industry has been growing in recent years, I think that we will be seeing even more success in this market in the coming years. It's an easy and highly effective way for people to monetize their knowledge online, while also allowing interested users to learn more from the comfort of their own home. Have you created an online course or thinking of creating one?
About Lilach Bullock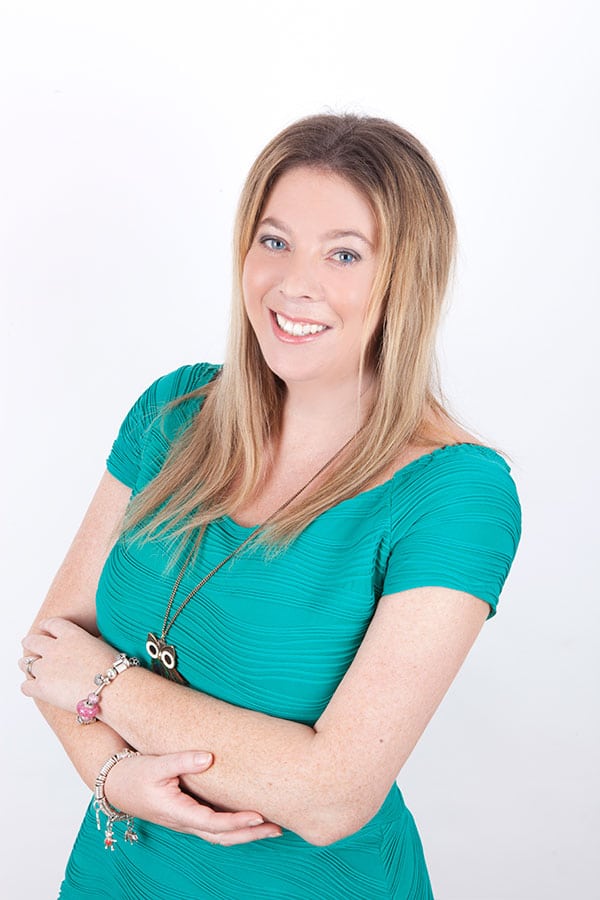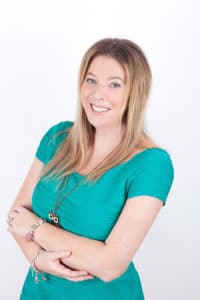 Highly regarded on the world speaker circuit, Lilach Bullock has graced Forbes and Number 10 Downing Street with her presence! In a nutshell, she's a hugely connected and highly influential serial entrepreneur – the embodiment of Digital Intelligence.
Listed in Forbes as one of the top 20 women social media power influencers and likewise as one of the top social media power influencers, she is one of the most dynamic personalities in the social media market and was crowned the Social Influencer of Europe by Oracle. Recently listed as the number one Digital Marketing Influencer in the UK by Career Experts. She is also a recipient for a Global Women Champions Award (by the Global Connections for Women Foundation, GC4W) for her outstanding contribution and leadership in business.