What's New at Confident Live?
Confident Live Marketing Podcast
Episode 67
Episode Theme: Content & Marketing
August 14, 2020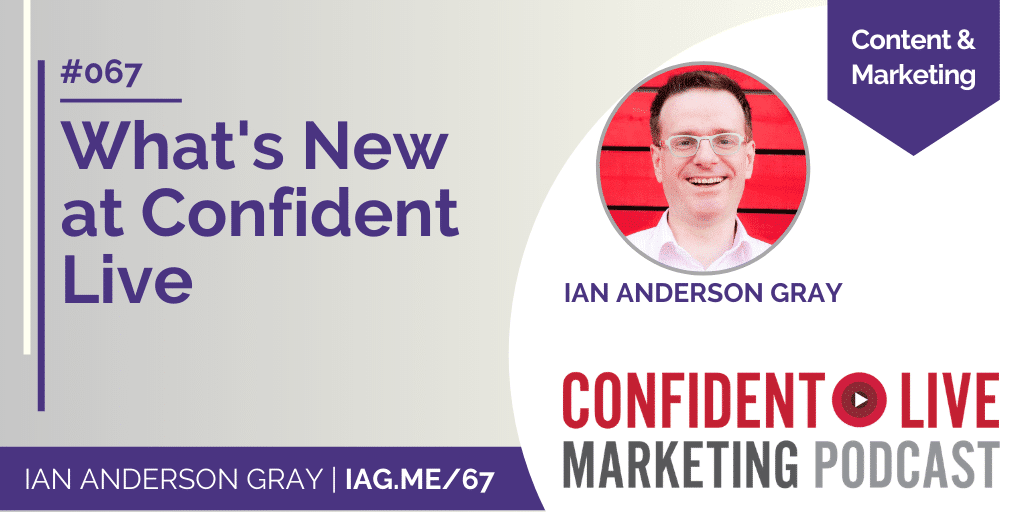 Is there any better way to get back into work after a short break than to jump into some exciting new tool features and tech?
That's exactly what I'm doing this week; I'm going to have a look at what's new with Ecamm Live, StreamYard, and Restream Studio AND I'm going to do an unboxing of the Samson Q2U microphone to see how it measures up against the Blue Yeti and Heil PR-40.
All definitely worth coming back from holiday for, so let's go!
What you'll learn:
The Perfect App for Procrastinators
Now, I love what I do, so coming back to work after a break isn't too much of a wrench. Plus, there's nothing like having an audience expecting you to show up live to help you find your post-holiday motivation.
But, that doesn't mean that I don't find myself procrastinating every now and then. And, if you find yourself putting off certain tasks too, I might have found the perfect app: Focusmate.
Using the app, you book a time slot during the week to focus on whatever task you've been procrastinating over and Focusmate will pair you with someone else who wants to work on one of their tasks at the same time.
Sharing your webcam, you'll chat for the first couple of minutes about what you each want to accomplish during your session then — still with your webcam on — you'll get on with your work until the time is up.
At the end you'll have another little chat to share what you've managed to get done. Great for that accountability we all need from time to time!
Admittedly, connecting with a total stranger like that might sound a little strange, which is the main reason I haven't actually used it myself yet.
But, it does come highly recommended by none other than Janet Murray and given that it's only used by other professionals who also want to get stuff done, I imagine the weirdness soon wears off.
I reckon I'm going to give it a go — let me know if you try it out too, I'd love to know what you think of it.
Exciting Stuff Going on over at Ecamm Live
Ecamm Live is a Mac-only live video tool; it's one I use ALL the time and until now, if you wanted to bring guests onto your show using Ecamm, you've had to use Skype to do so.
Now, Skype isn't all bad but I'm not too keen on having the huge Skype logo visible on screen while I'm talking to a guest and I do find that using the program slows my computer down too. And I know that quite a few of you just aren't fans of it at all.
So the good news is that Ecamm has been building a facility to bring in guests through the web.
To use it, you give your guest a link to open in their browser then they select their webcam and their microphone. You'll then be notified in Ecamm that they're ready to go and you can choose when to bring them into a placeholder that you can set up in advance.
This feature has been in the works for a while, but it's still in the closed beta phase while they work out some of the bugs.
It should be going to the main beta phase soon though, so If you want to have a play around with it, check out the Facebook Ecamm Live Beta group and download the beta.
Full HD with Restream Studio
Up next, I'm looking at the latest developments in Restream Studio.
Restream is the tool I use for multistreaming my videos from Ecamm to multiple platforms but they also have Restream Studio which is a web-based live video platform that allows you to bring up to 10 guests onto your show.
As part of the latest developments, they now allow users to stream in 1080p, so if your computer and your bandwidth can handle it, you can now stream in full HD.
And while it doesn't work for every platform — Facebook, for example, doesn't always allow it and not everyone has full HD on their Facebook page — it works really well with YouTube live.
Find out more about Restream.
A Ton of New Features from StreamYard
Not to be outdone, StreamYard has introduced quite a few new features recently too.
StreamYard is an easy-to-use live video streaming tool that works in your web browser so it's perfect whether you're a Mac or a PC user.
The free version already has some great features; you can highlight comments on screen, host guests, add your own titles, and even use green screens.
Thanks to the recent upgrades you can now stream in 1080p and they've improved the quality of the 720p streaming too.
And those on the free plan can now multistream to up to 3 destinations while professional users can broadcast to up to 8 destinations.
Another great thing about StreamYard is that it allows you to download your videos for later use, useful if you plan to repurpose your content.
Until now, however, you had to be pretty quick off the mark with your download as they were only available for up to 7 days after the broadcast. Now you have up to 15 days to download, handy for all of the procrastinators out there!
Samson Q2U Microphone: The Big Reveal
If you're looking for a starter mic, I'm a fan of the Blue Yeti.
It's a condensing, USB-only mic, so you can plug it straight into your computer and it's extremely versatile; you can adjust the level and it's great for in-person interviews because with one of you in front of the mic and one behind, it still picks up both voices.
At around the £100/$100 mark it's not going to break the bank either.
I also swear by my Heil PR-40. It's XCR only and it's more expensive at around £300/$300 but the quality is amazing and it's obvious why it's beloved by podcasters everywhere.
But today, I'm geeking out on a new mic that has just landed on my doorstep, courtesy of Amazon: the Samson Q2U.
Like the Heil, it's a dynamic mic so you have to get pretty close to it but you can be confident that it won't pick up background noise.
And here's the really cool thing: it has both USB and XLR outputs so if you want to get all fancy with mixing desks or a dbx 286s, you can.
The Samson Q2U microphone isn't just a mic though, it's part of a recording and podcasting pack so it also comes with a stand (although you can use it as a handheld mic), an XLR cable, a USB cable, a microphone clip, a pop filter windscreen, and even a carry pouch.
Despite the extras, it isn't too expensive; you can get one for around £60/$60. So, while the quality might not be as good as the Heil, it could be a good way to level up your recording without having to take out a second mortgage.
One drawback: it's isn't quite as sexy as the Blue Yeti — I'll let you decide whether or not that's a deal-breaker!
That's it for today, let me know what you think of the Samson Q2U if you have it, and remember if you want to check out my upcoming Facebook Live course, get in touch and mention FB Live Course.
The Samson Q2U microphone isn't just a mic though, it's part of a recording and podcasting pack so it also comes with a stand (although you can use it as a handheld mic), an XLR cable, a USB cable, a microphone clip, a pop filter windscreen, and even a carry pouch.
Click To Tweet
Brought to you by InVideo, Content10X & StreamYard
Content10X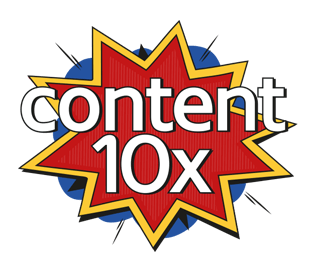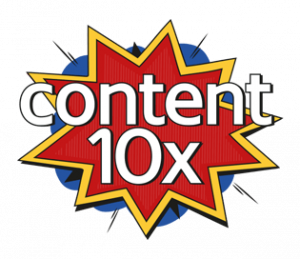 Do you want to find ways to create more content?
You won't after you meet the team at Content 10x!
My friends at Content 10x are a specialist content repurposing agency, they can take one live-stream, or a blog post, podcast, or video, and explode it into a plethora of new platform-specific, on-brand content..
If they don't do all of this for you via their service, they teach you how with their podcast, blog, book and toolkit!
They're smart, responsive, creative, and effective. If you want to take the stress out of content marketing, Content 10x are the people you want to go to.
Visit www.content10x.com to find out more.
StreamYard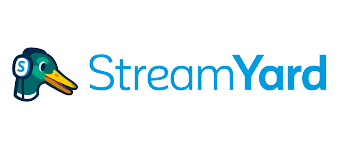 StreamYard is my top recommended live video streaming web app tool. Because it works in your web browser it works for both Mac and PC users.
It's so incredibly simple to use and has so many amazing features such as:
Being able to highlight comments on the screen and add your own titles
Have up to 5 guests on your show without any extra software
Being able to share your screen
Add your own brand colours
You can stream to Facebook, Periscope, LinkedIn Live and YouTube
And now you can use greenscreens!
All of that on the free version!
The paid version gives you even more including being able to add your own logo, overlays, backgrounds and videos and multicasting to up to 5 destinations.
StreamYard has got a great deal for Confident Live Marketing viewers and listeners. You get a 30 day trial with a 16% discount on the annual plans.
To find out and have a play, visit iag.me/streamyard
Please Subscribe!
Don't miss an episode! You can subscribe on Apple podcasts here - or on other podcast players.
The Confident Live Marketing Show
The Confident Live Marketing Show is a weekly live video show and podcast. It's aimed at established entrepreneurs who want to level up their impact, authority and profits through the power of live video, webinars and podcasts. We'll focus on knocking down the 3 main barriers these entrepreneurs face when creating live content - camera confidence/mindset, tech/gear and content marketing.
It's hosted by Ian Anderson Gray. He is the founder of the Confident Live Marketing Academy and is the host of the Confident Live Marketing Podcast. He helps entrepreneurs to level up their impact, authority and profits by using live video confidently. He's founder of Seriously Social - a blog focused on live video and social media tools. He's an international speaker, trainer, teacher and consultant. He has a passion for making the techno-babble of live video and social media marketing easy to understand. As well as being a geek, husband, and dad to two kids, Ian is also a professional singer and lives near Manchester in the UK.