Live Video Tool Showcase: Ecamm Live
Confident Live Marketing Podcast
Episode 18
Episode Theme: Tech & Gear
September 20, 2019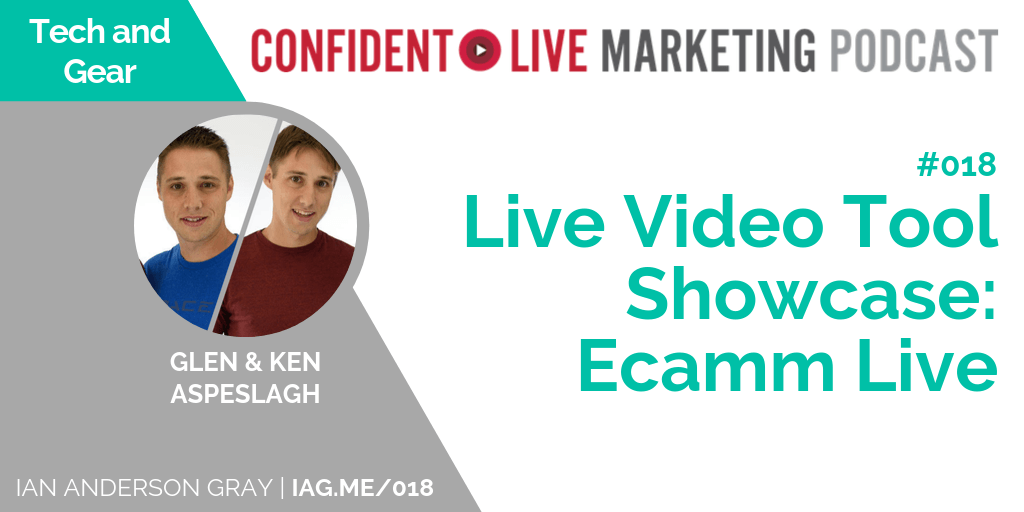 I'm excited to do my first live video tool showcase. I covered lots of live video tools in episode 4 which was all about how to choose the best live video tool. But in this show, I'm interviewing the founders of one of my favourite live video tools - Glen & Ken Aspeslagh of Ecamm Live.
Glen and Ken Aspeslagh twin brothers and are the cofounders of Ecamm. A company which offers Mac products such as Skype Call Recorder, iGlasses, Phone View and most recently Ecamm Live.
Ecamm Live from Ecamm Network is a powerful live-streaming video tool for Mac computers and it's the tool to stream my show every week.
I'll be asking them how they got started, what they think of live streaming and what's next with Ecamm Live.