Live Video Journey with Nicole Osborne
Confident Live Marketing Podcast
Episode 13
Episode Theme: Confidence & Mindset
August 16, 2019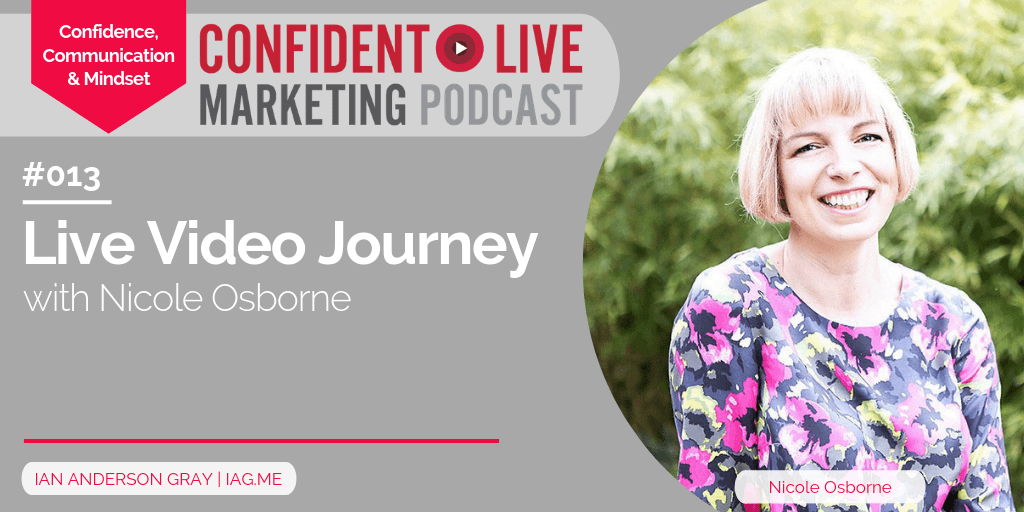 In this episode, I'm really excited to be joined by my friend - the wonderful Nicole Osborne from Lollipop Social.
Nicole has really gone for it when it comes to levelling up her impact and authority using live video. After going through my coaching program, she's launched a fab YouTube Live show called The Sugar Rush Show.
Join Nicole and me as we talk about Nicole's live video journey. I know she'll be sharing some amazing things and giving you some sugar rush in the process!