Live Video Journey with Adam King
Confident Live Marketing Podcast
Episode 15
Episode Theme: Confidence & Mindset
August 30, 2019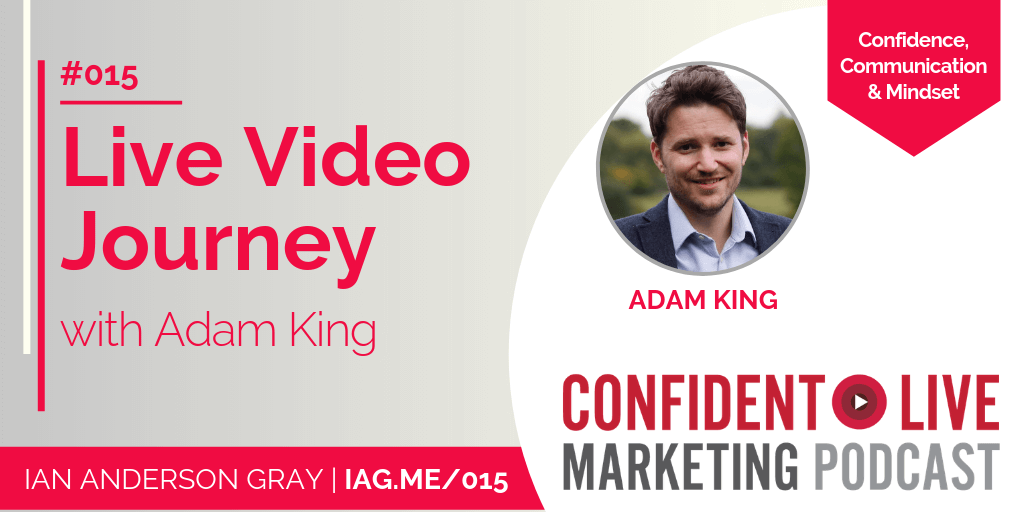 I'm so happy to welcome Adam King as my guest on this episode of the Confident Live Marketing Podcast.
I met Adam last year at the Youpreneur Summit in London. In fact, we were on the same table for a mastermind. At the time there was no way Adam was thinking about broadcasting Live Video.
But that's exactly what Adam is doing. Going live on Facebook to record his podcast. It's been amazing to see Adam's journey, and that's why I wanted to have Adam on the show. Because live video can seem so scary to many, but with dedication, we can do it.
Adam King is Captain of Think Like a Fish, host of The Client Catching Podcast, and a self-confessed "Marketing Geek"…
Adam helps his clients to construct authentic marketing messages that catches their ideal clients attention and systemises the delivery of that message at scale.
Adam created a page for listeners to this episode. Visit it here: https://www.thinklikeafish.co.uk/ianlive/