How to Stop Your Inner Critic from Running Your Live Streams with Clare Josa
Confident Live Marketing Podcast
Episode 11
Episode Theme: Confidence & Mindset
August 2, 2019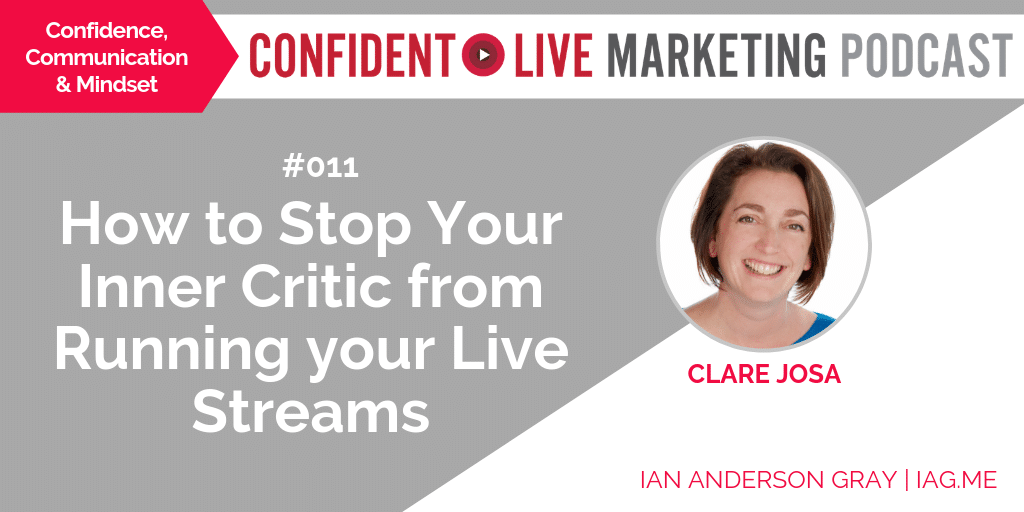 You are just about to press that Go Live button, but that negative voice at the back of your head starts speaking...
"No one is interested in what you have to say"
"No one is going to watch you"
"You're not an expert, others out there know so much more than you"
"Your live videos are rubbish"
Does this ever happen to you?
Do you have an inbuilt inner critic that stops you in your tracks and ends up running your livestreams?
Well, I am so grateful to have my friend Clare Josa on the show who knows all about imposter syndrome and how to stop listening and feeding that inner critic.