How to Stop Self-Sabotaging Yourself & Your Business
Confident Live Marketing Podcast
Episode 27
Episode Theme: Confidence & Mindset
November 22, 2019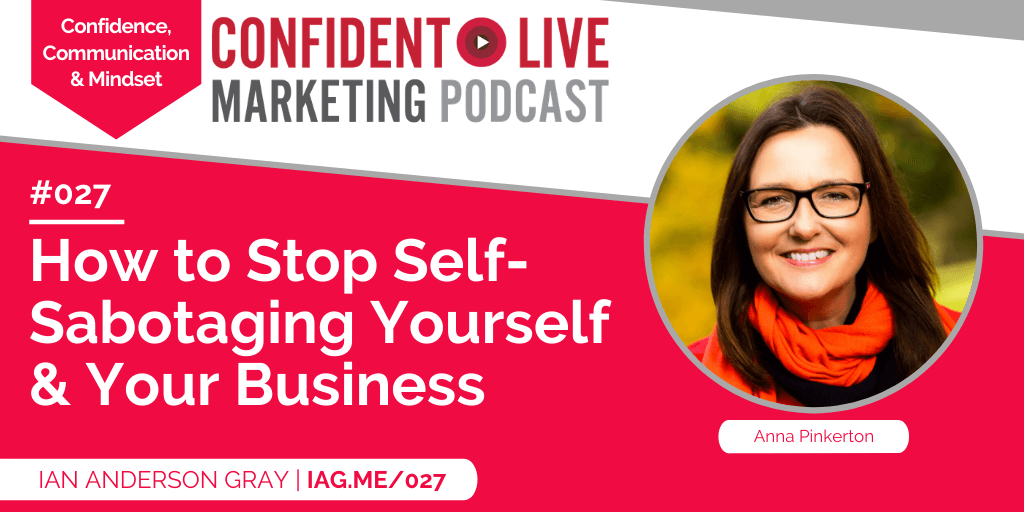 It was great to have Anna Pinkerton on episode 27 of the Confident Live Marketing Show. We talked about self-sabotage, imposter syndrome and burnout.
Anna is a therapeutic coach, trauma therapist, speaker and author who has dedicated her career to understanding stress, trauma and PTSD. She is an expert in burnout and burnout trauma©. She helps companies and individual leaders prevent burnout, recover from burnout and create cultures of care & kindness through knowledge of neuroscience.
Have you had any experience with what we've talked about in today's episode? Let us know in the comments.
You can find out more about Anna on her website: https://annapinkerton.com/