How to Grow Your Community with Live Video
Confident Live Marketing Podcast
Episode 72
Episode Theme: Content & Marketing
September 18, 2020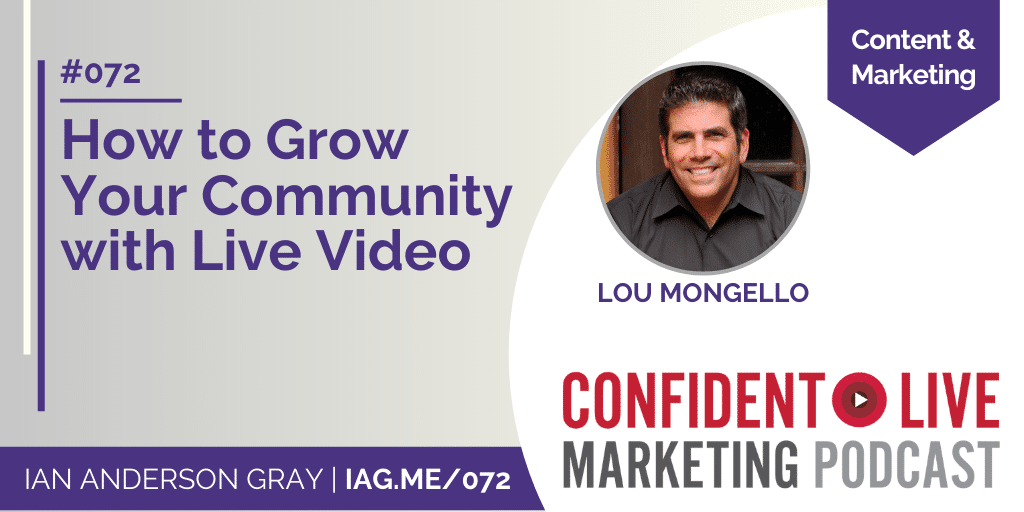 Are you frustrated because your audience numbers aren't going up on your regular live video show? Where are your community and your audience?
In this episode, I'm incredibly privileged to be joined by the fabulous Lou Mongello!
Lou is a former attorney who left the practice to pursue his passion for Disney. He is the host of WDWRadio.com, an award-winning podcast about the Disney parks, Marvel, and Star Wars, and author of books and audio tours.
In this episode, Lou shares how you can grow your community, business and brand through the power of live video.
What You'll Learn
[5:57] How Lou got started with live video
[9:35] How the magic of Disney World has shaped Lou's career
[11:58] Lou's live streaming journey
[16:36] How live streaming provides the opportunity for instant feedback
[22:09] The importance of the replay
[30:00] What exactly community is and why it's so important
[32:16] How to grow your community via live video
[34:50] Whether or not you should invite guests onto your live streams
[41:17] How to make your live viewers feel special
[44:00] Stop worrying about making mistakes
Since he was a child Lou wanted to help people out and practised law for many years. Alongside that, his long-held love for IT and computers led him to start an IT consulting firm alongside his work as an attorney. He juggled two full-time careers for a while.
His time working in the service industry inspired him to make a product he could sell and he decided he wanted that to be a book. As Lou says,
"An idea of a book came to be. I wrote the book I wanted to read. I wrote a Walt Disney world trivia book. Really just as a personal challenge, never expecting it to grow to anything beyond that."
The Magic of Disney World
I've got to say it was hard admitting to Mr. Disney himself that I have never actually been to Disney World!
But as Lou explained, visiting Disney World is almost a right of passage. The beauty is you can experience it on its surface level: Incredible storytelling, great attractions, food, rides and shows.
But you can also go and learn from a business perspective. You can learn about guest experience and exceeding expectations.
Lou has been live broadcasting since 2007 and quickly decided that Facebook was the right place for him to focus his attention.
It's where his audience is and it's a great place for fostering community.
He took the intentional decision not to multi-stream to different platforms for a couple of reasons.
Firstly, he didn't want to cannibalise the audience and have them spread out over multiple platforms. And secondly, he wanted to give people a single place to go for ease and where people knew everyone would be together in the same place.
I agree with Lou that especially when you're first starting out, it's best to focus on one place. The fragmentation of your audience and comments can be a real issue, although it has been made easier with the tools available now.
On the subject of viewer comments, Lou and I are both in agreement on how important it is to go back and respond to any missed comments once your live stream is over — I don't always manage to do this but it's something I'm working on!
Sometimes we assume that live streaming is a new development but actually, Lou started streaming in 2007!
Lou talked about the first night he ever went live back in the days when he had the discussion forum and he noticed a new technology available to go live and after six hours on the stream, he was hooked.
As a content creator, Lou loves the spoken word as a way to create intimacy.
"We push out content and then wait for the feedback. With live video, it's instant and so real and transparent."
Lou also loves the way that the spoken word over live video gives his community a literal say in the content that's been created and believes it's empowering for them.
What is Community and why is it so Important?
Listen at [30:00]
We all want to belong to something. Especially in the early days, Lou thought he was alone and then when he started his discussion forums he realised he wasn't the only mature adult that loves Disney.
That sense of being understood, to be heard is so important. That's what virtual spaces and content allow us to do.
How do we Grow our Community via Live Video
Listen at [32:16]
Before you even think about turning the camera on for the first time, ask yourself why before you do anything. What do you as the content creator hope to get from going live?
Then flip the thinking and ask why should somebody tune in? What's the value they'll get and what will be the takeaway? Will they learn something? Get a diversion from the everyday? That's the cornerstone and then you build the topic and focus rest around that.
Q & A, how to, entertainment. You can link your lives with the other content you're creating too, so maybe do a Q & A live show around the podcast you've just released for example so people can share their views.
Monologuing is hard and scary. I get it, it can be overwhelming. But Lou focuses solely on solo shows. It's much more intimate and you can make better connections with your audience.
For people just starting out Lou suggests leveraging your social media following, blog readers, podcast listeners, etc. from elsewhere and trying to get them over to your live streams. Give them a reason to come over and don't rely on them to drive the conversation.
I always advise people who are just starting out to get questions in advance to avoid the crickets!
How to Make Your Live Viewers Feel Special
Listen at [41:17]
It's really important to go into your live stream with the mindset that you're talking to and addressing individual people, rather than your audience as a whole.
Lou never greats in the plural with a 'hi everybody' in his lives. He wants the individual to feel he's talking directly to them.
As well as mentioning people by name and including them and their questions in your live stream what else can we do to make people feel welcome and special?
"We're spinning so many plates but you must and can care at scale. People just want to be acknowledged. When you put someone's comment up and answer it individually or when they come back next week and you remember a detail about them you're building a group of loyal evangelists."
This Episode's Sponsors
This episode is sponsored by Content10X and Restream
Restream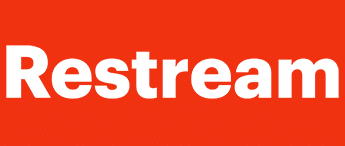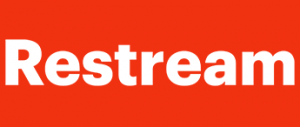 Restream is the complete multi-streaming suite for entrepreneurs.
With Restream you can stream to multiple platforms all at the same time. They have a plethora of destinations including:
LinkedIn Live
Facebook Live
YouTube Live
Twitch
Periscope and so much more
You can stream from another tool to Restream and Restream will take care of the multi-streaming for you really easily. Or you can broadcast directly from Restream to your platform of choice.
Restream also has chat, analytics and a scheduler. With the chat service you can view and engage with your audience from all the destinations you stream to.
I've been really blown away by the Analytics section - this shows your stream metrics - now many viewers, watched minutes, new followers and more.
And finally, the scheduler allows you to broadcast pre-recorded video live.
To sign up and have a play, visit iag.me/restream
Content10X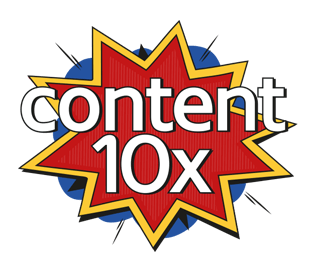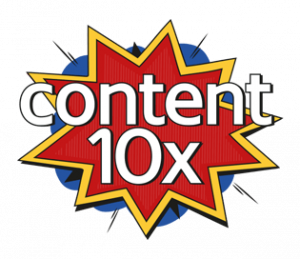 Do you want to find ways to create more content?
You won't after you meet the team at Content 10x!
My friends at Content 10x are a specialist content repurposing agency, they can take one live-stream, or a blog post, podcast, or video, and explode it into a plethora of new platform-specific, on-brand content..
If they don't do all of this for you via their service, they teach you how with their podcast, blog, book and toolkit!
They're smart, responsive, creative, and effective. If you want to take the stress out of content marketing, Content 10x are the people you want to go to.
Visit www.content10x.com to find out more.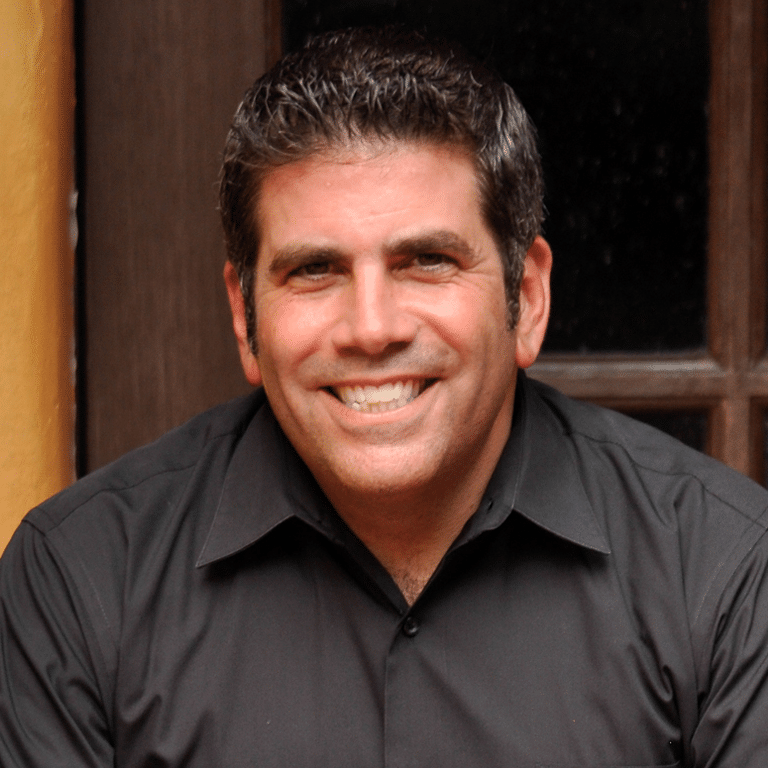 Who is Lou Mongello?
Lou Mongello is a former attorney who left the practice to pursue his passion for Disney. He is the host of WDWRadio.com, an award-winning podcast about the Disney Parks, Marvel, and Star Wars, and author of books and audio tours. Lou is also a keynote speaker, and provides mentoring and consulting to those looking to build their businesses and brands.