How to Create a Content Plan for Your Live Videos
Confident Live Marketing Podcast
Episode 12
Episode Theme: Content & Marketing
August 9, 2019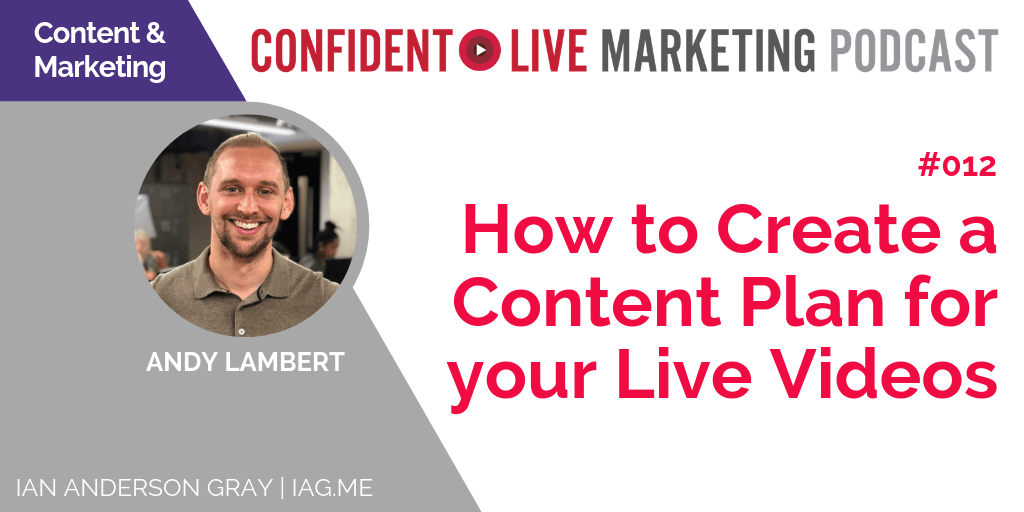 In today's episode, I'm excited to have my friend Andy Lambert from ContentCal joining me. ContentCal is a social media planning app with a content calendar at its heart. So, who could be better to talk to about content planning than Andy?
So, you're ready to go live.
But you don't know what to talk about...
Or you don't know how to plan your content?
Do you plan any of your content?
And if you do, what do you use to plan it?