How to Choose the Perfect Live Video Tool
Confident Live Marketing Podcast
Episode 4
Episode Theme: Tech & Gear
June 14, 2019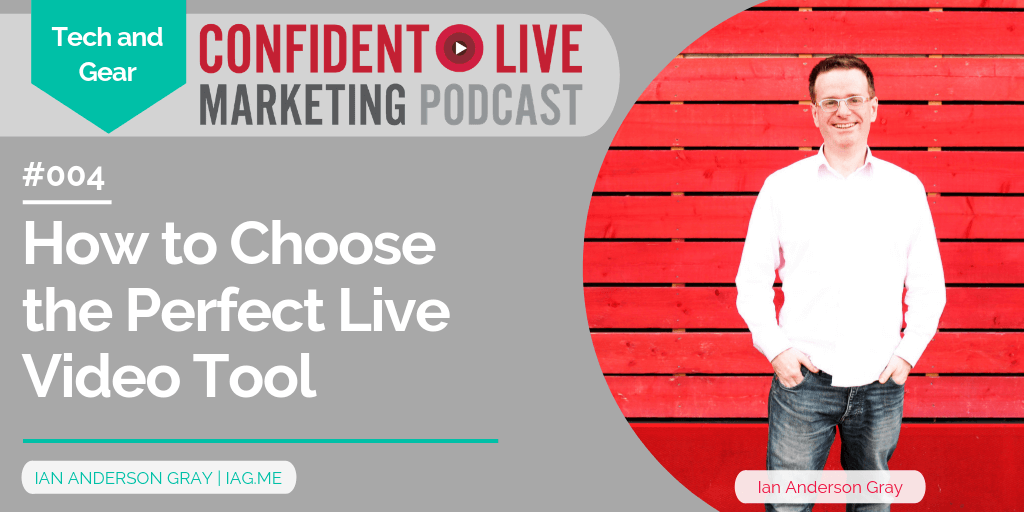 There are a variety of Live Tools that you can use to go live. I know it can get tricky, so I've put this episode together to help give you an idea of where to start.
Let's get going…
A quick word of warning before you read this or listen to the podcast:
Remember that things change constantly in the technology and social media space, so the information in the podcast and these show notes is up to date as at publication date. Some of the limitations or concerns I raise may well disappear over time – so it's a good idea to just check if the information is up to date (when you are reading this).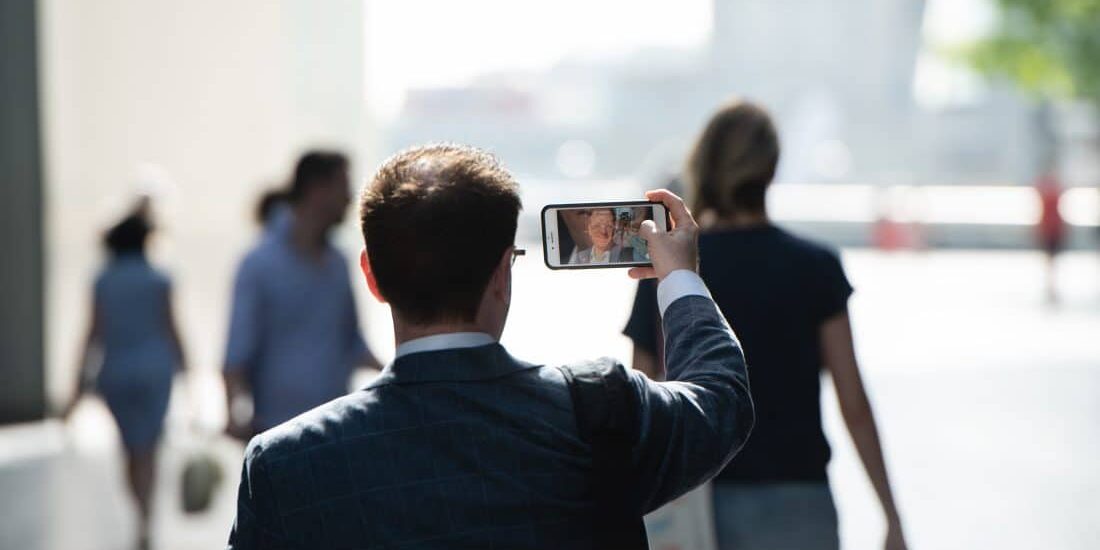 The easiest method is to broadcast live from your smartphone using a native app. For example using the main Facebook, Instagram, Twitter, Periscope or YouTube app on your smartphone.
BeLive
One of the most well-known and easy-to-use web app-based live streaming tools out there. Since this runs through your web browser, it works on both Macs and PCs. You can bring in guests really easily through the web too.

StreamYard
Very similar to BeLive.tv, but with some extras. It is becoming a tool that I would recommend to people starting out on going Live. They have a free plan as well as paid options.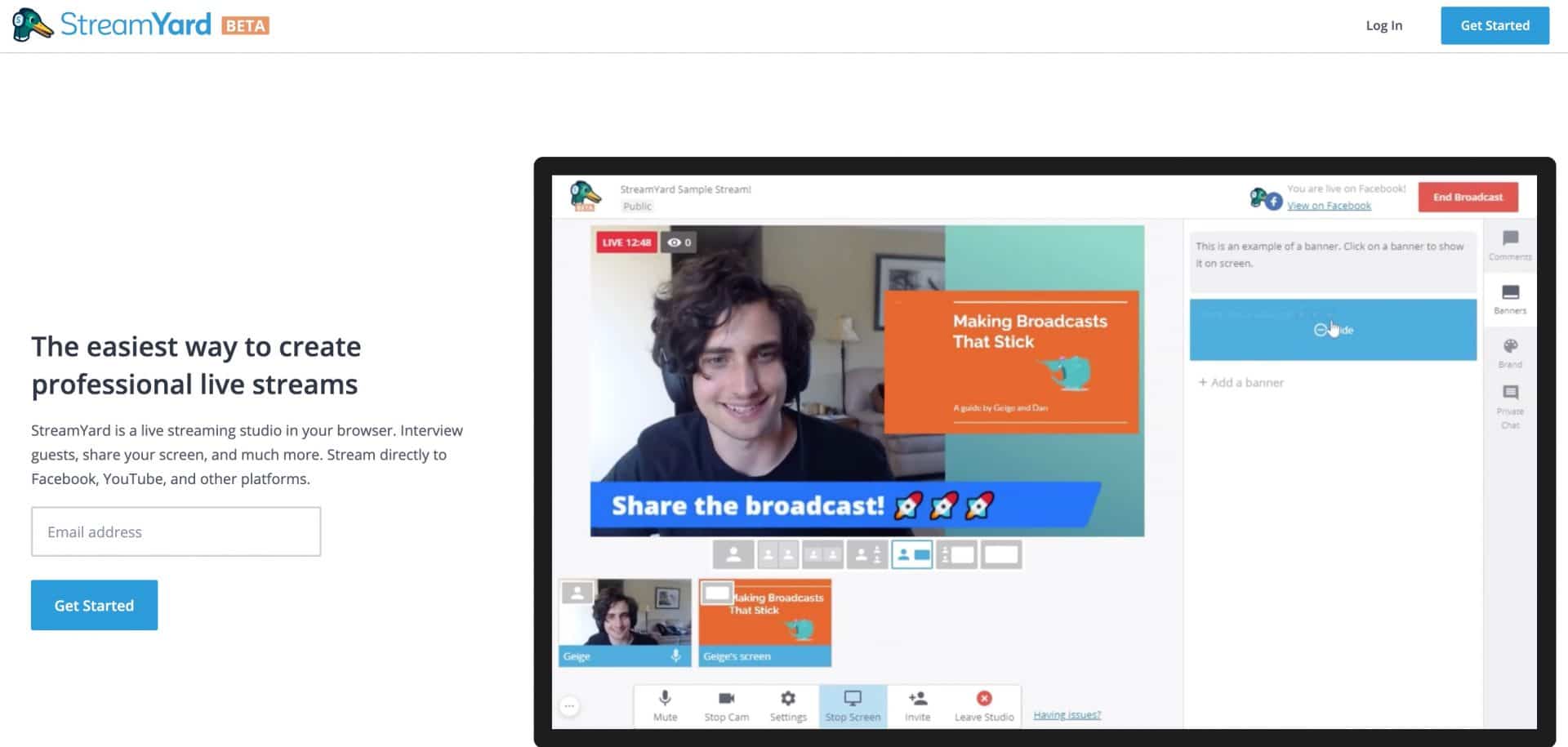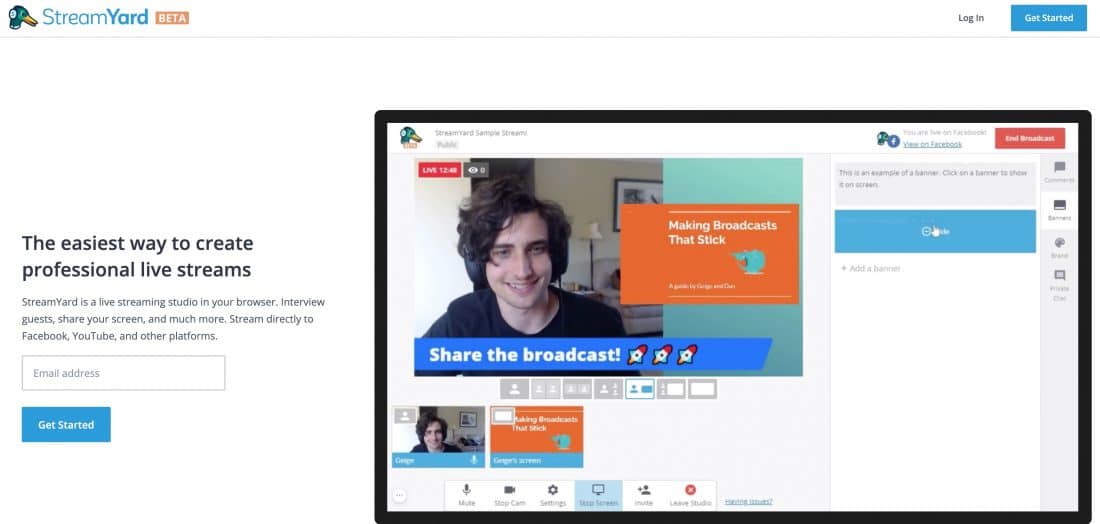 With these tools, you can record your webinar and then can go live at the same time.
They are  'hybrid' tools – not solely created to be Live tools… it isn't their main purpose, but they have the ability to stream live as well.
Zoom.us
I love this tool – I use it a lot for online meetings and mastermind meetings. It has lots of great features like the ability to record and download a video of your meeting. It is very much like Skype, but much more stable.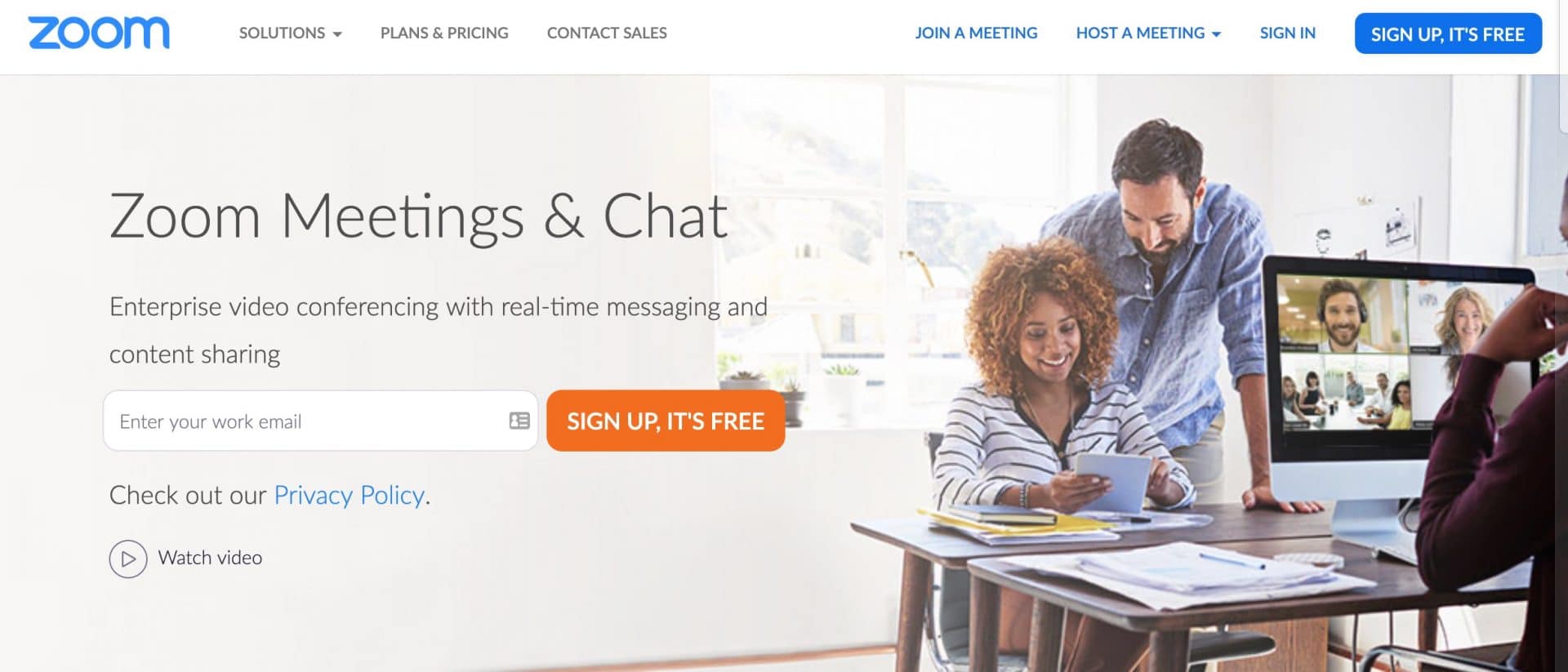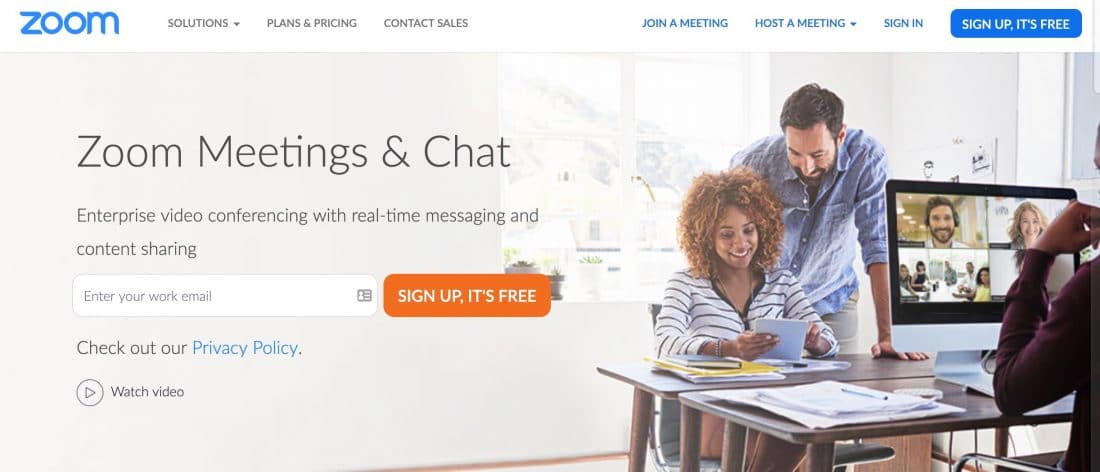 There are others out there that do allow you to stream, but they tend to be quite expensive.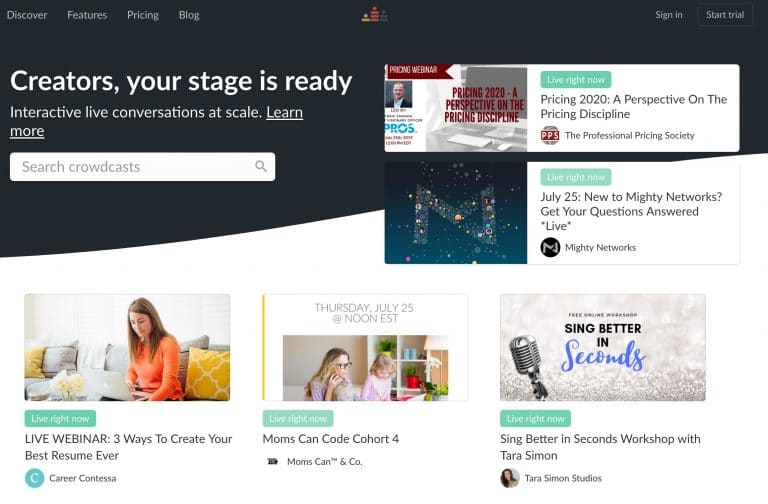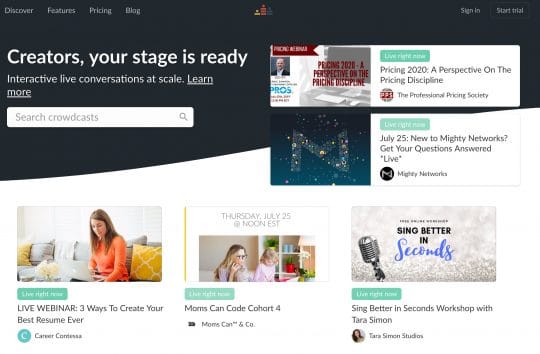 Facebook & YouTube Live streaming is only available on the $139/month Business Plan. Check out the pricing page for more details.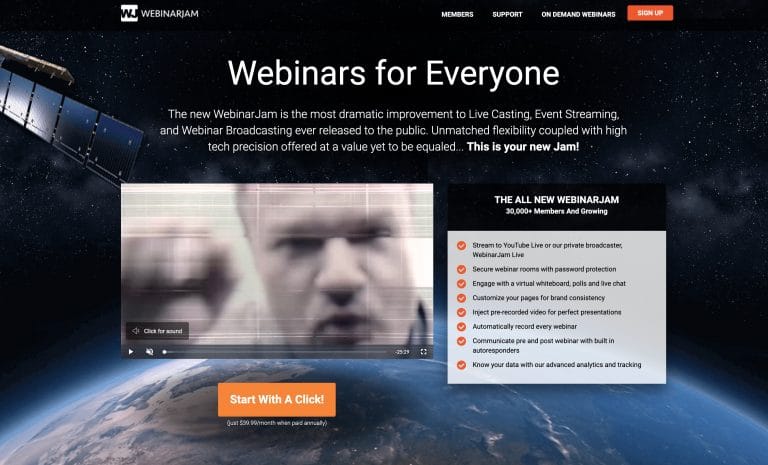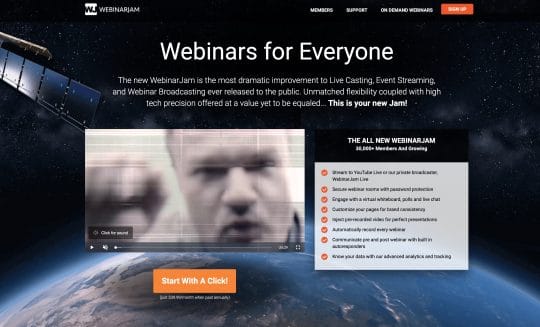 Facebook & YouTube Live on all plans, starting from $479 per year. Beware of the popups and auto-playing video on the landing page.
This is a dedicated app that allows you to stream to multiple platforms and create a mobile live studio. This is really just about Switcher Studio – which really sits in a category on its own.
Switcher Studio (iOS only)
This is basically an app that helps you to create a mobile studio with your Apple devices. So you can create multiple camera angles and use multiple devices. You could, for example, have an iPad which you control everything on, then set-up multiple iPhone's around the room (on tripods or handheld) and then easily flick between them in your stream.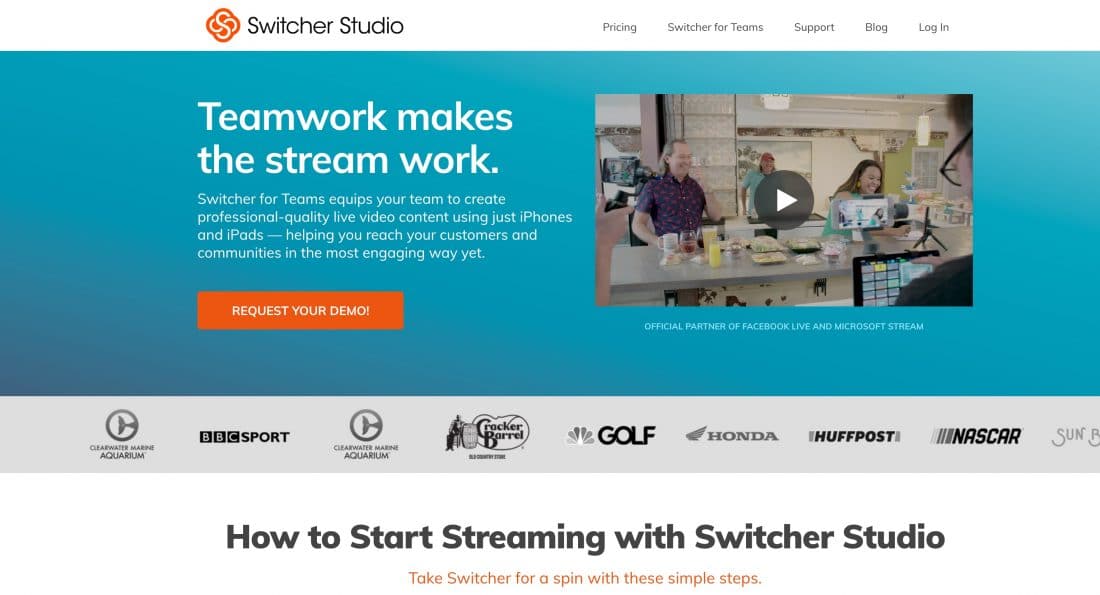 The standard plan ($39/month or $348/year) isn't suitable for commercial use. The professional plan ($79/month or $588/year) also has the ability to highlight Facebook comments, bring in guests and do Facebook Live cross-posting.
A standalone app that will stream to a platform like LinkedIn or Facebook. I highly recommend if you want to take things to the next level.
Ecamm Live (Mac only)
Ecamm Live is my top desktop streaming recommendation for Mac users. It offers that amazing sweet spot between ease of use and power.


There are two pricing plans – standard ($12/month) and pro ($20/month) – but you pretty much get everything you need in the standard plan.
OBS Studio (Mac and PC)
This is where I started! Three years ago, this was the tool I used to go live. Unlike Ecamm Live – you can use it for PC (and even Linux). It is a really robust tool, is opensource and free and does allow you to save your video in full HD and does pretty much what Ecamm Live allows you to do…with some downsides: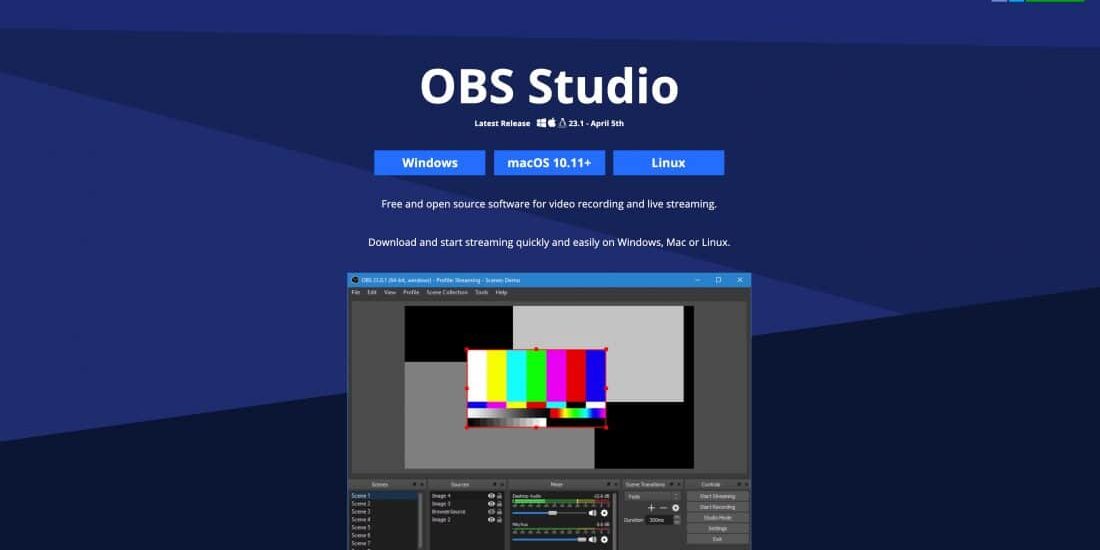 StreamLabs OBS Studio (PC only)
This one has been recommended to me by my friend Mark Orr, so I haven't had a play with it yet. They have taken OBS and added some extra features – and you can even download a mobile app for it (to work similarly to Switcher Studio – but for PCs).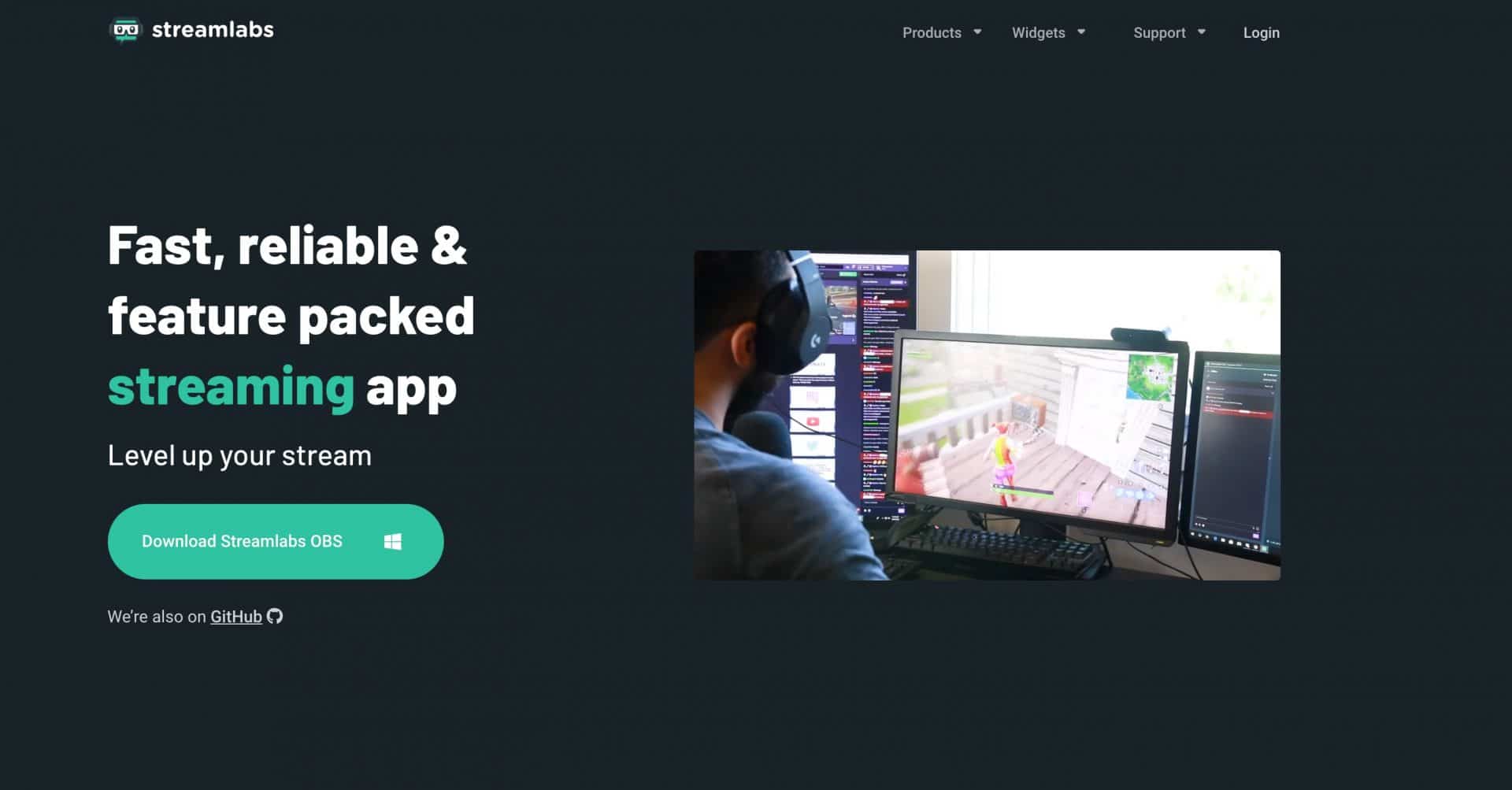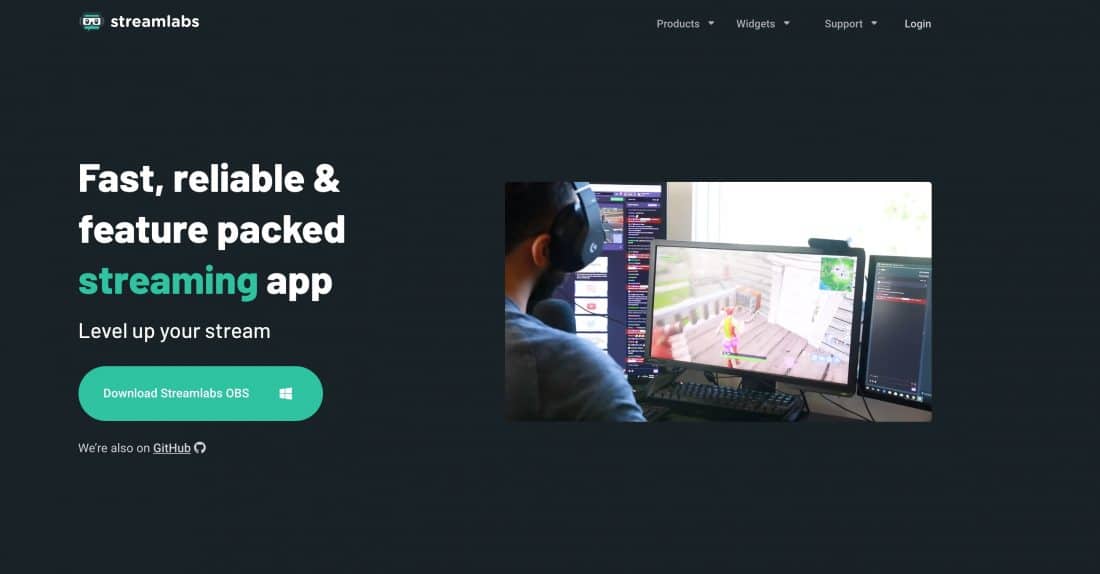 Wirecast (Mac and PC)
A much more professional tool and is what I use to go Live on LinkedIn – as its one of the only approved LinkedIn Live tools at the moment. It's a very robust tool but has quite a steep learning curve to it.
I have produced some training for this one – so have a look at my products page to see courses on OBS and Wirecast.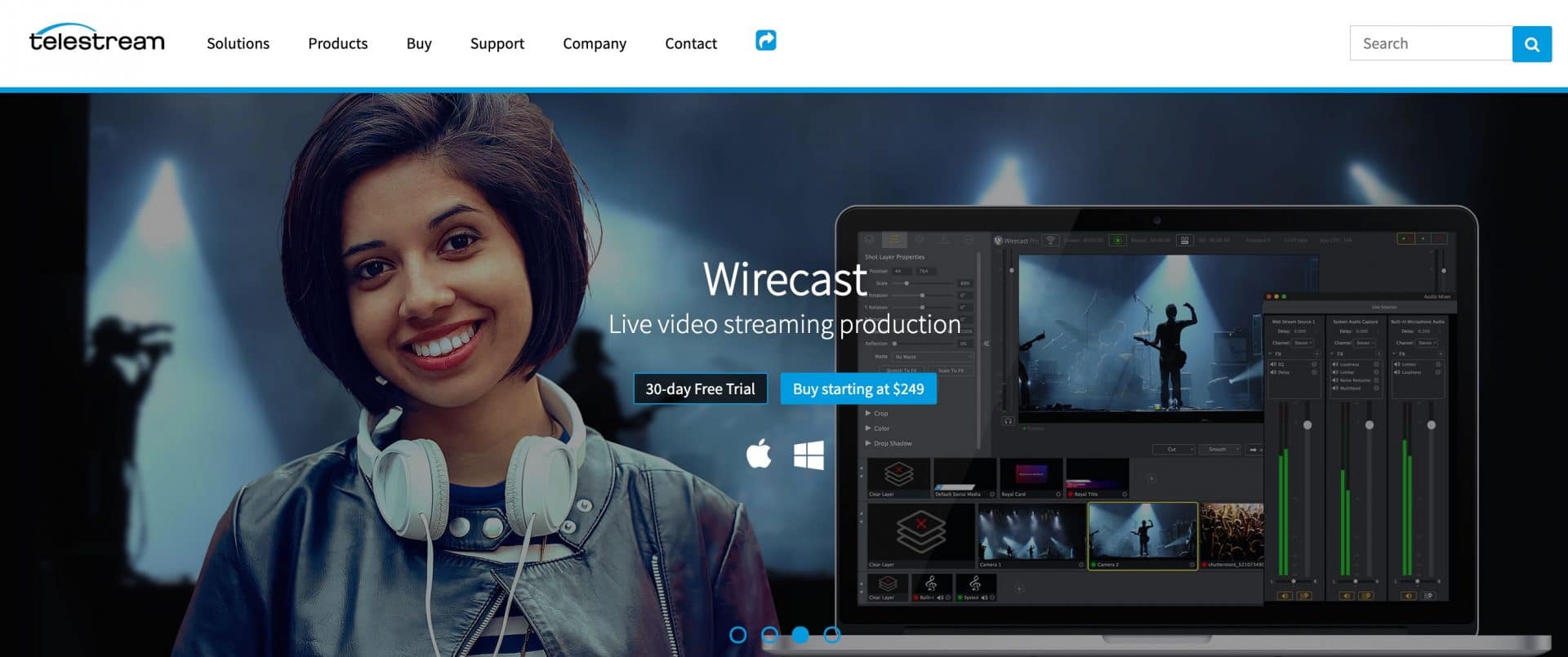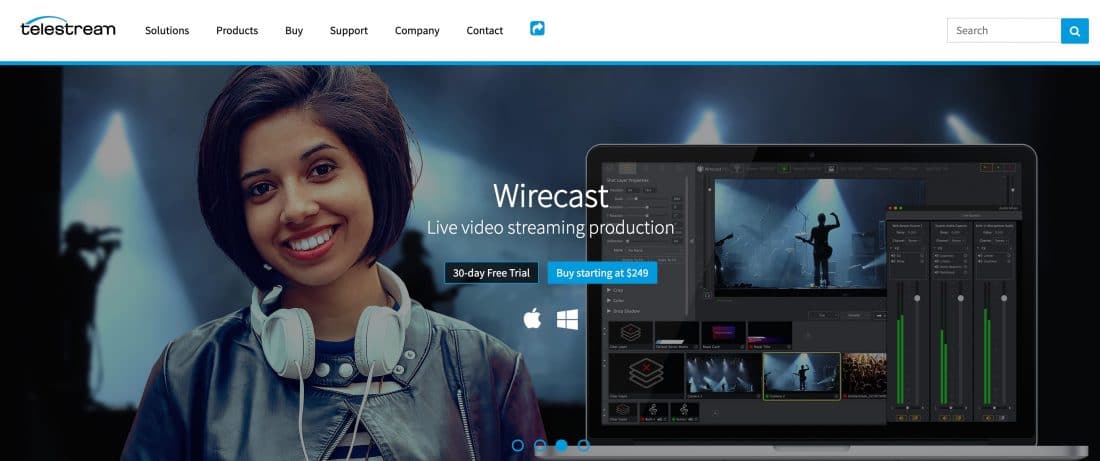 vMix (PC only)
It is robust and many professional live studios out there use this tool. They have a free version, but there is a steep learning curve to it. It does have some great features though like integrated comments and does have a facility to bring in guests.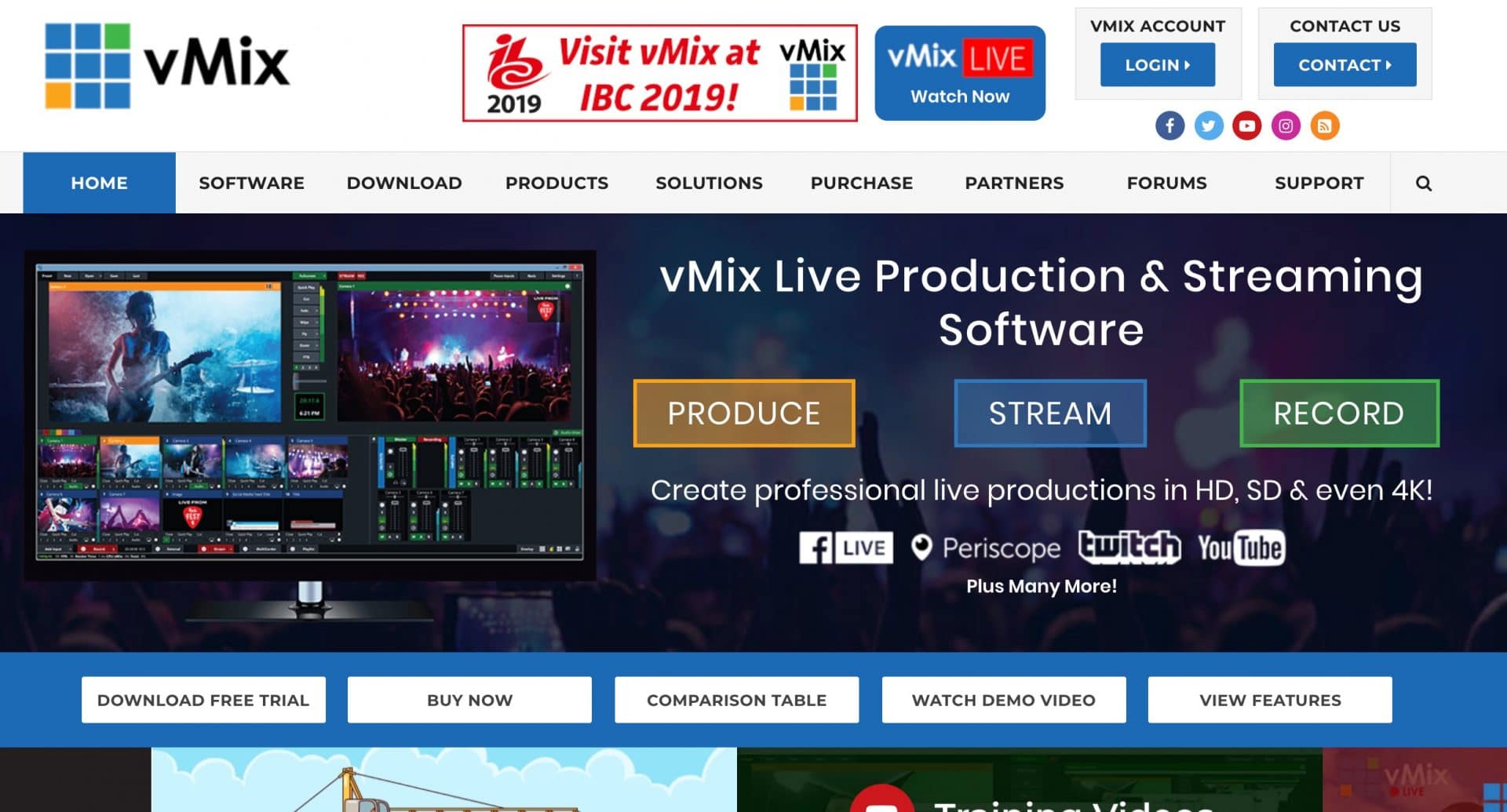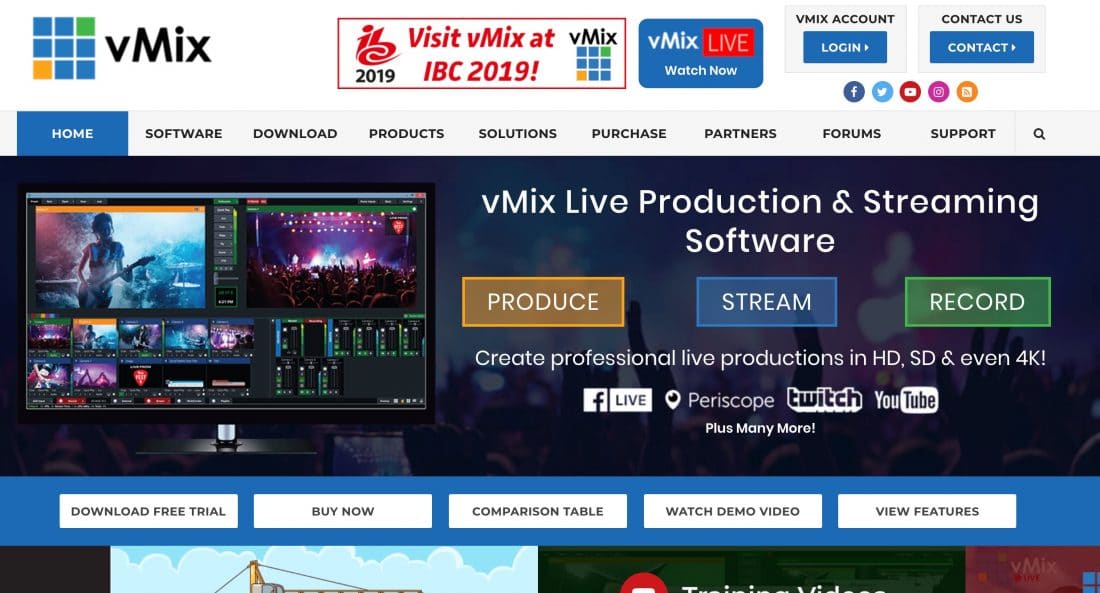 Here are a few tools and devices you can use for your Live Streaming:
Mobile Connectivity - The LiveU Solo
This is for when you go out and about, and you find that your network (4G) coverage is not very good. Basically - it bonds multiple 4G networks together to give you a really strong network connection for your livestream. It's quite expensive though (around $1,000) and really is more for professional live streamers who really want to take it to the next level.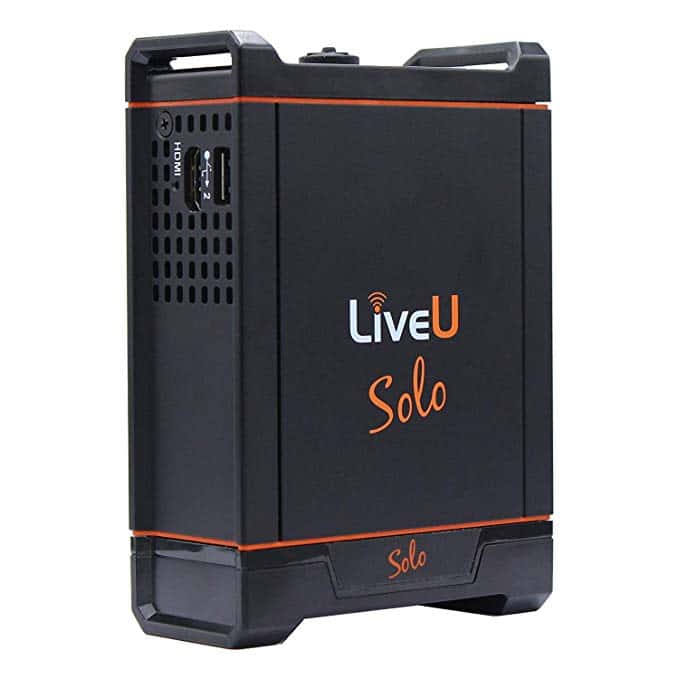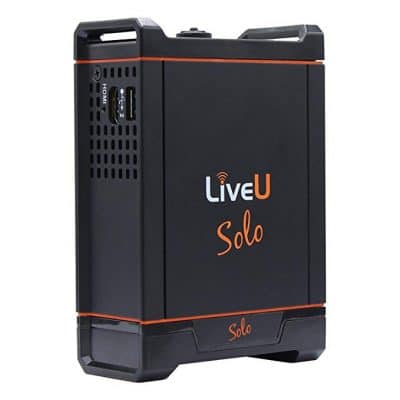 Integrated Camera - Mevo
This is basically a 4K camera that you control from your mobile phone (iOS or Android) and gives you the ability to change camera angles, and broadcast directly to multiple platforms. They work very well at events – or a place where you can't necessarily want to install lots of computers around the room/location.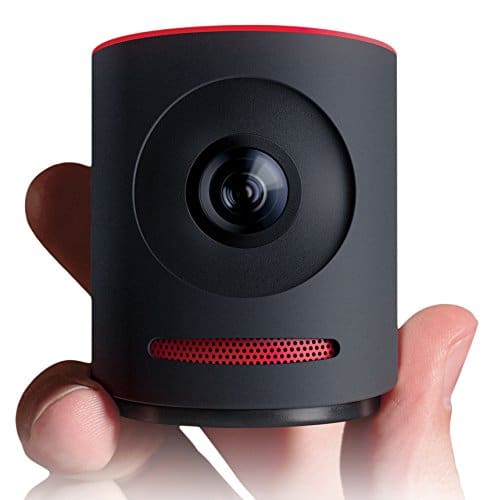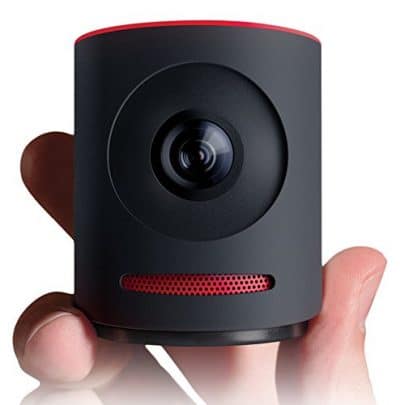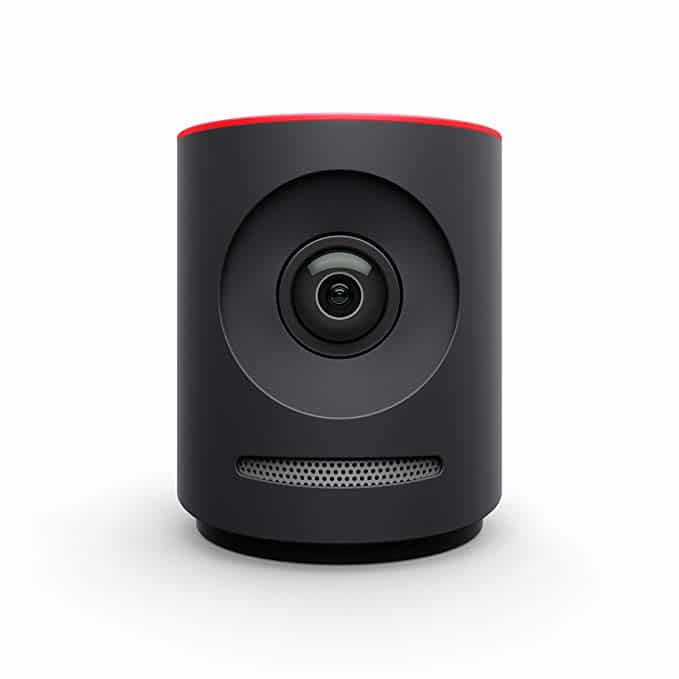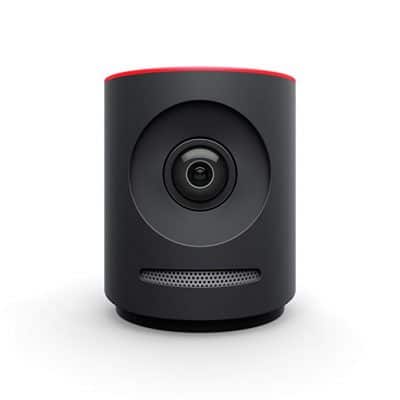 Encoder: Epiphan Webcaster X2
This is an encoder device that allows you to broadcast to multiple platforms (one at a time). You connect your devices (monitor, webcam, etc) direct to it and then does the work!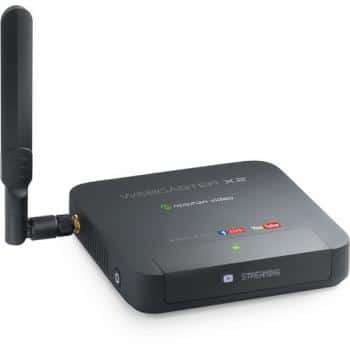 These are Apps that allow you to simultaneously broadcast to multiple platforms (Facebook, YouTube, Twitter, etc). Basically – you stream to the service, then it re-streams it to the different platforms.
While this sounds like a good idea in theory – practically, it gets really hard to manage the different audiences on different platforms.
Downsides to these in my view are:
trying to manage multiple audiences and keep track of comments across multiple platforms
some of them don't allow you to schedule the Live (like restream.io) through the App
some don't allow you to type a description to the Live – just the title
also – they stream using their branding (unless you pay extra)
Some multicasting apps to look at:
Start simply – if you are new to Livestreaming, start with your smartphone. If you want to step it up – then move to your Desktop and use a browser-based Web App. Once you are more comfortable – look at the more robust downloadable apps. But if you are really invested and want to level your Livestreaming up – then yes, by all means, look at investing some of the other tools and equipment I've suggested above.
Are there any other tools that you would be interested in hearing more about? Let me know!