How to Build Your Content Marketing Empire with Mike Allton
Confident Live Marketing Podcast
Episode 63
Episode Theme: Content & Marketing
July 17, 2020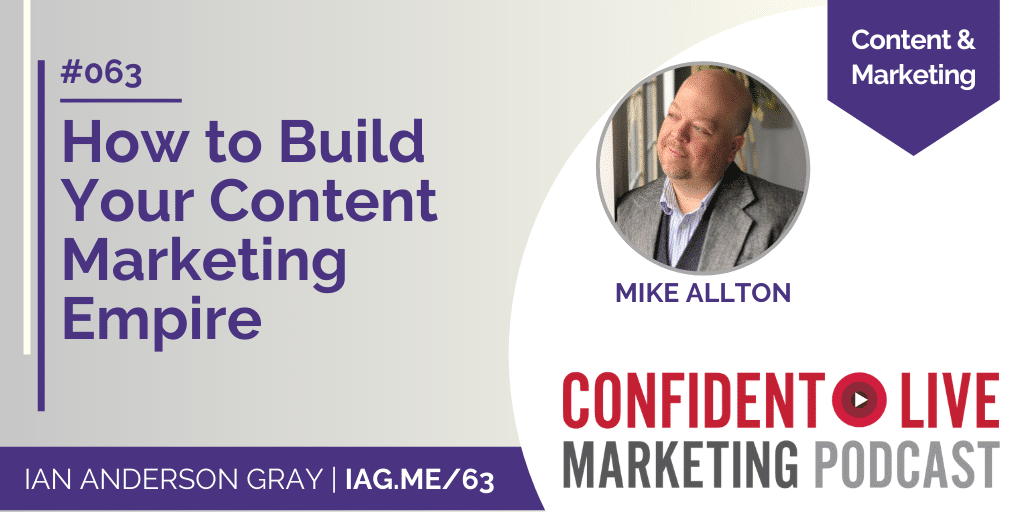 We've all heard Content is King, and that's all well and good.
But how exactly are we supposed to build a content empire, with multiple types of content spread across multiple channels without driving ourselves crazy?
In this post I ask my good friend Mike Allton, Brand Evangelist at Agorapulse, to weigh in with his words of wisdom.
Mike has over a decade's worth of experience writing and speaking about the social media industry so who better to show you how to start building your very own content marketing empire!
What You'll Learn
[8:03] Whether content marketing is still relevant
[10:07] How to pick the best content format for your live videos
[17:54] How (and why) to repurpose your lives into written content
[22:09] The secret of Mike's 'content pyramid'
[25:36] How to stay consistent with your content
[42:12] How to promote your content with minimal effort
The Enduring Art of Storytelling
Mike and I first met a good few years ago now, back when the phrase 'content marketing' was fresh out of the wrapper and absolutely everyone in the marketing world wanted to jump on the bandwagon and start producing content of their own.
But, as marketing trends traditionally have a fairly short shelf life, how can we be sure that it's even worth building a content marketing empire these days?
After all...
Unsurprisingly, Mike is convinced that it is because, while the phrase 'content marketing' might be relatively new, the concept itself really isn't.
"The funny thing about content marketing is that it's not new, and it's not going away because, at its core, solid content marketing is storytelling and, as a species, we've been doing that since we were cavemen.

Of course, there is room for discussion on the format the content should take — whether it's better to write or put it in spoken form — but content marketing as a way to tell your stories, to tell your customers' stories, that's not going away any time soon."
Choosing your Content Format
If content marketing is here for the foreseeable, it's probably a good idea to open up that discussion on the various formats your storytelling can take.
If content marketing is here for the foreseeable, it's probably a good idea to open up that discussion on the various formats your storytelling can take.
Click To Tweet
How do you choose the right format for you? And is video really the best way forward?
Mike is definitely on board with live video and has identified two excellent ways to build and leverage your content empire.
The interview format
First up, the interview format.
"The guests bring the information to you, to your show, to your audience. And that's extremely effective because firstly you allow the guest to create the content for you. You don't have to imagine, research, write down, dream up, organise structure, or do much other than think up questions to feed to your guest."
Of course, while this format might be easier in some ways, it isn't without its flaws.
Mike is quick to point out that not only do you have to find great guests, but you also have to be sure you're asking the right questions in the right way to ensure they deliver great content too.
Because, while you might be filming a video live, the content itself is going to have to live on whether you turn it into a blog, a podcast, or something else.
"To be worthwhile it's going to have to be related to your business, it's going to have to hit some of those keyword phrases, topics, and categories that you need to have as part of your own site's content in order to attract the kind of audience that you want to convert."
Appearing on other people's videos
The second option for live video is Mike's preferred method: appearing on other people's videos.
He points out that when taking on the role of guest on someone else's show you're opening yourself up to their followers, their audience, and potentially a ton of people who didn't know who you were previously.
When taking on the role of guest on someone else's show you're opening yourself up to their followers, their audience, and potentially a ton of people who didn't know who you were previously.
Click To Tweet
Also, by sharing a little bit of your expertise, you're giving them a favourable impression of who you are and what you do.
As Mike says:
"While writing can be a smidge one-dimensional, with video you're giving so much more of yourself to the audience by showing them your facial expressions, your mannerisms, the person behind the keyboard. Without a doubt, Mike sees video as 'a very powerful medium.'"
With live video being so powerful, is there still room for blogging in the content marketing ecosystem?
Personally, I credit blogging with leading me where I am today, and as a prolific writer, it's clear that blogging is Mike's first content love too but, given what we've just discussed, I'd love to know whether Mike thinks it's possible to embrace both live video and blogging.
"I think you have to!

If you're running a business and want to improve sales, and improve the bottom line, you have to write. You must create written content on your website; it's the only way it's going to get ranked in Google, it's the only way a portion of your audience is going to choose to understand who you are, what you do, and whether they should buy from you."
And as far as Mike's concerned, a homepage and about page, no matter how well written, just aren't going to get the job done.
"You might convert if you can get the traffic to it but you're not going to get a lot of Google traffic if all you have is two pages. You need more written content to educate Google on who you are and what you do and to answer the kinds of questions your audience is asking."
Now, if you're not a fan of writing, Mike is keen to reassure you that you can start with video or podcasting if that's more in your comfort zone. But you will have to convert it into written content at some point.
Conversely, as a writer Mike prefers to start with written content and put his time into figuring out the keywords and key topics that he'd like to rank for:
"If someone is Googling 'how to start a blog', I want to be no.1 in the search results. I want them to come to me because I can help them with that and I have free content, eBooks, products and services that'll help them along that journey.

So that means I have to create content around that topic — and it's not just a short, 250-word blog post. If I'm going to rank well, I have to create more content, and better content, than the competition. And again that comes down to research and finding a key phrase that isn't too popular but that people are searching for."
When teaching blogging students, Mike likes to bring in the idea of a pyramid.
The very top of the pyramid is filled by a key piece of content you want to rank no.1 and it should relate to a tangible business goal, most likely the sale of a product or service.
The bottom sections of the pyramid, meanwhile, will be content that dives into certain aspects related to that key topic, hitting them again and again in different blog posts.
Compare this strategy with someone who is relying solely on video content, on YouTube for example.
"If they're selling products via their videos, that's great. But if all of their business is happening on their website, then their YouTube videos really aren't helping them. They need to be driving people to their website, and once there, they need to educate them and help them come to a buyer's decision — and that just won't happen without written content."
Being more consistent — and more productive — with content.
So, if we're not going to get away with sticking to our preferred content format, how do we ensure we become more consistent and productive with our different forms of content, while still ticking off everything else on our lengthy to-do lists?
Assuming Mike hasn't figured out how to clone himself, the sheer volume of content he produces on a regular basis reassures me that he's the right person to ask.
For him, it's all about planning and strategy.
Going back to his content pyramid, he says that the very top of the pyramid and the tier immediately below, in which you're diving deeper into aspects of the particular topic should be dedicated to strong, well-researched, well-structured pieces of written content at least 2500 words long.
But the bottom tier can all be live videos that you transcribe.
"That's a great way to fill out that content pyramid because as you're structuring it, you're dreaming up topics you can talk about and dreaming up people you can interview about these specific topics.

For example, if my topic is how to make money blogging, I might go out and find someone who's an expert at affiliate marketing, someone else who's creating their own products, and someone else who's an expert in woo commerce.

Those are all really easy solutions to creating that content."
And Mike's other secret? Whether he's actively trying to come up with topics or something hits him while he's talking to someone or emailing a client, he uses Evernote to capture the idea before it can slip away.
Then, when he actually has the time to sit down and write, usually at the weekend, he can trawl Evernote and find an article topic that speaks to him at that given moment.
Mike's also keen to point out that we don't need to produce huge pieces of pillar content (you know, the articles that are more like college essays and take days to research!) more than once a quarter — the rest of the time it's absolutely fine to just concentrate what you already know based on your experience, on your stories, and your customers' stories.
Efficient content promotion: expanding your reach with minimal effort.
Now you have your content pyramid more or less filled with strategic, well-executed content, it's time to look at the final part of your content marketing empire: promotion.
I have to admit this isn't something I think I do terribly well so I'm keen to get Mike's take on this part of the content equation.
"One of the challenges of choosing to do live video is understanding the benefit of live video is having an audience that you can engage with, that can ask questions and help form, shape, and grow that content. You don't want to lose sight of that so you're going to have to do some sort of pre-promotion."
Even if you're in the habit of turning up live at the same time every week, you still need to pre-promote so that you're not interrupting people's lives but rather allowing them to plan their time and schedule your live into their calendar.
As for how to pre-promote your live video, Mike recommends creating a Facebook event as well as sharing teasers on your other social media channels.
By scheduling your event up to seven days before your video is due to go live you give your audience the chance to plan in advance and by adding your video link to the event you make it super easy for them to turn up.
You could promote further by tweeting about the event or by using Agorapulse to create a countdown to the relevant time and date and you definitely want to schedule reminder tweets to go out an hour or so before you start broadcasting to make sure you get as many people as possible turning up on time.
In fact, Mike suggests you could even send out a tweet while you're broadcasting, telling people you're live right now with your special guest and you're sharing cool tips about social media, blogging, or whatever your featured topic might be.
Of course, your promotion doesn't end there and Mike reminds us that you want to go even harder with your promotion after the video ends.
"This is where it's super-valuable to have an email list, to have built up an audience on social and to share your video on all of those platforms.

And it's worth creating some sort of checklist for where you share your video because it's important you do the same things every time, first of all so you don't miss a step, and second of all, by doing the same thing over and over it becomes a habit, you become more skilled at it. You become an expert at it.

That's vital because you're not just blasting links everywhere — that's not what social is about. People have to see what's in it for them so you have to spark some engagement, some conversation, some discussion. You really have to think about why your audience might want to read or watch your content and figure out what to say to get them to click through."
Another thing to consider is that not everyone is going to be on social media at the exact moment you're promoting a piece of content so it's important to reshare it — in a day, in a week, in a month.
Mike makes this easier for himself by using Agorapulse to repeat content as well as WordPress plugin Revive Old Post which you can use to reshare evergreen content to whichever channels you choose, such as Twitter, LinkedIn, or Facebook.
The final tool he swears by is Missinglettr which links his content to his RSS feed.
"When I publish content, within an hour I get a email saying, 'hey, your new campaign is ready' and when I click through I see that Missinglettr has read the content I created and generated a bunch of templated graphics and pulled quotes from the content so I can now mix and match and set up different kinds of shares for that piece of content for 180 days or even longer.

It brings that piece of content back to life, right in front of my audience."
The key thing when building your content marketing empire?
Don't be afraid to start small; write yourself a list of everything you want to get done and don't beat yourself up if you only get through a few items to start with — every little thing you accomplish sets a foundation for bigger and better things as you develop your own strategies, find your own favourite tools, and become more and more skilled at creating and promoting your content.
Every little thing you accomplish sets a foundation for bigger and better things as you develop your own strategies, find your own favourite tools, and become more and more skilled at creating and promoting your content
Click To Tweet
Loved Mike's advice? Find out more about Mike and Agorapulse, which has to be one of my absolute favourite social media management tools. With Mike as brand ambassador, they're going from strength to strength and I'm excited to see the next stage of the Agorapulse evolution!
This Episode's Sponsors
This episode is sponsored by StreamYard and Content10X
StreamYard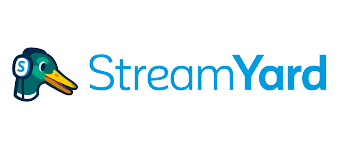 StreamYard is my top recommended live video streaming web app tool. Because it works in your web browser it works for both Mac and PC users.
It's so incredibly simple to use and has so many amazing features such as:
Being able to highlight comments on the screen and add your own titles
Have up to 5 guests on your show without any extra software
Being able to share your screen
Add your own brand colours
You can stream to Facebook, Periscope, LinkedIn Live and YouTube
And now you can use greenscreens!
All of that on the free version!
The paid version gives you even more including being able to add your own logo, overlays, backgrounds and videos and multicasting to up to 5 destinations.
StreamYard has got a great deal for Confident Live Marketing viewers and listeners. You get a 30 day trial with a 16% discount on the annual plans.
To find out and have a play, visit iag.me/streamyard
Content10X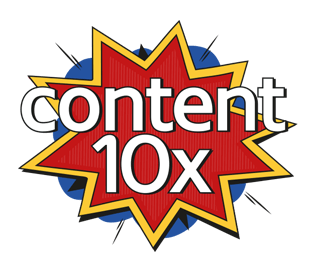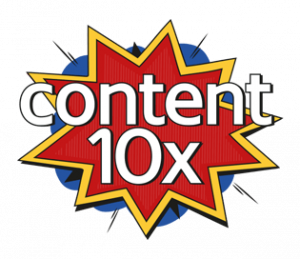 Do you want to find ways to create more content?
You won't after you meet the team at Content 10x!
My friends at Content 10x are a specialist content repurposing agency, they can take one live-stream, or a blog post, podcast, or video, and explode it into a plethora of new platform-specific, on-brand content..
If they don't do all of this for you via their service, they teach you how with their podcast, blog, book and toolkit!
They're smart, responsive, creative, and effective. If you want to take the stress out of content marketing, Content 10x are the people you want to go to.
Visit www.content10x.com to find out more.
Who is Mike Allton?
Mike Allton is the Brand Evangelist at Agorapulse where he leads their social media marketing team, as well as all brand partnerships and influencer marketing initiatives. He's been writing and speaking about the social media industry for a decade, and has a new book coming out in the Fall entitled, "The Ultimate Guide to Social Media Marketing" from Entrepreneur Press.