How to Break through Resistance with Live Video
Confident Live Marketing Podcast
Episode 21
Episode Theme: Confidence & Mindset
October 11, 2019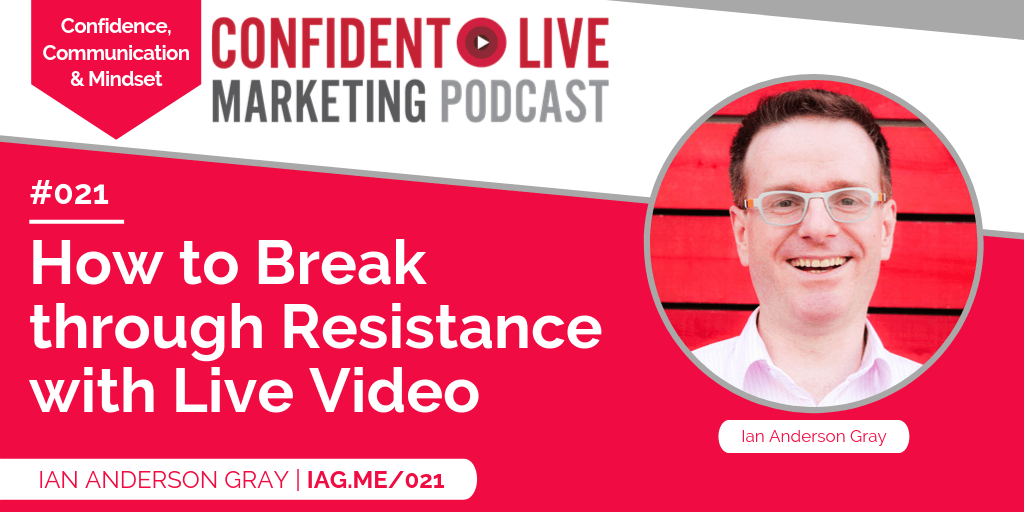 Do you get resistance when you create content?
Do you find yourself doing ANYTHING else other than what you are supposed to do?
Resistance is the invisible force we encounter when creating content, launching something new in our business, starting a diet or going to the gym.
You'd think that resistance would be strong with live video. But that isn't always the case, and it certainly doesn't have to be. In fact I have found that going live helps me break through resistance.
In today's live show, I'll share my struggles with resistance, the book "The War of Art" and how live video has helped me break through resistance.
I'm also sharing thoughts from Janet Murray, May King Tsang, Craig Dean, Juliette Stapleton and Tim Lewis.
I'm also going to talk about the new multi-casting feature from StreamYard and a new cool tool called krisp which does noise cancellation for live videos and podcasts!