Building Your Confident Live Video Studio
Confident Live Marketing Podcast
Episode 68
Episode Theme: Tech & Gear
August 21, 2020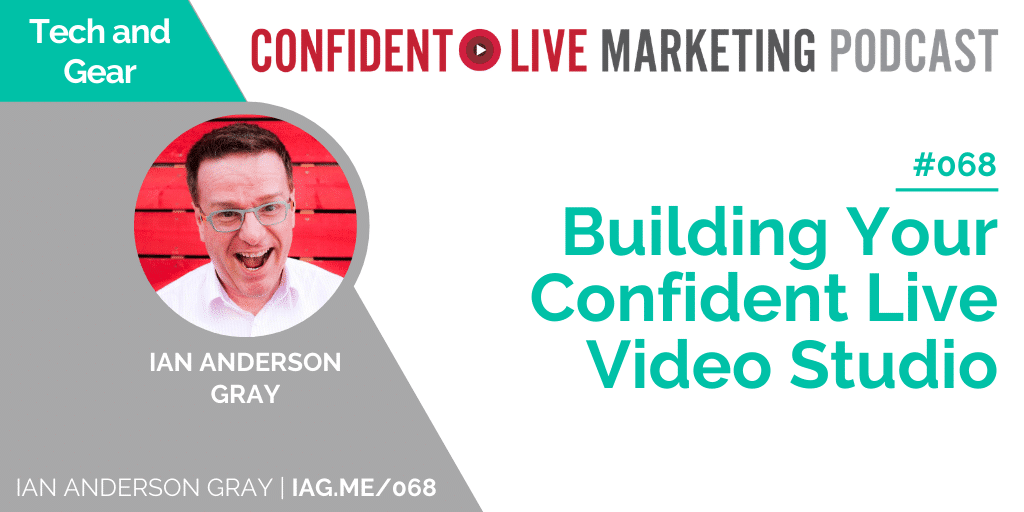 So, you've made a start on live broadcasting. You've set up your mic and your camera…but what's next?
I've always been a believer in bootstrapping your live video studio over time so there's nothing wrong with starting small. But if you've got the basics sorted and you're wondering what else will give your broadcasts a boost, you'll love this post.
I'm going to tell you about some of the techy bits and bobs I've added to my own studio over the years and I'll reveal what's next on my wish list too.
Quick disclaimer: this post is taken from the live video broadcast of my Confident Live Marketing Show so if you want to see the tech in all of its visual glory after you've read the post, pop on over and take a quick look.
What you'll learn
[3:40] Keep things simple!
[13:45] About the Logitech C920 Webcam
[18:05] About my standing desk
[21:25] Screen sharing options for Mac and PC users
[22:25] What are Stream Decks?
[24:00] How to get the ideal background for your live streams
[29:04] About my current tools and tech
Logitech C920 Webcam
That said, you all know that I'm a total geek for anything that'll make live broadcasting easier, more efficient, and more fun, so I'm kicking this post off with a webcam: the Logitech C920.
The Logitech camera is a great addition to your live studio because it's relatively inexpensive and, while the quality isn't as good as my Canon M50, it's still pretty great for the price; for around £160 it comes with a tripod stand and can stream full HD 1080p.
What I really like about this camera, though, is that when it's pointed at my desk I can write or draw an image and when I use Ecamm or OBS Studio to rotate the image 180 degrees, it looks awesome and is great for things like presentations and sharing visuals live with your audience.
In fact, I like this webcam so much I have a second one pointing at my window where I have my green screen. The only problem with this is that when I'm in front of this camera, I'm too far away from my mic so I'm going to have to have to add a lapel mic to my wishlist.
A word of warning about cameras: the more you use the more power you need. So, if you do want to use multiple webcams, you'll need to plug them into a powered USB hub because they tend not to work in unpowered hubs.
The good news is you can pick up a powered hub pretty quickly and easily.
Screen Sharing Options for Mac and PC Users
Going back to screen sharing options, Mac users do have another option for capturing drawings — your iPad can actually be plugged directly into your computer, and then using Ecamm you can select your iPad as a sharing screen and use that for demonstrations.
Those of you who prefer a PC there are a few different tools you could use.
My preference is Reflector 3 software, which allows you to share your screen from your Android device, your iPad or your iPhone. This works well with Restream, StreamYard, and a few other tools as well.
Stream Decks
Over the years, I've added a couple of stream decks to my setup.
I'm a fan of Elgato decks, but since they can be pretty expensive I'd recommend starting, as I did, with the standard version.
The XL one is lovely but the price tag might make your eyes water just a little. And really, the standard Stream Deck is still a great piece of equipment and fine for most people.
What I really like about it is the one-touch, tactile operation — when you touch the button you really feel like you've pressed it.
However, Elgato also has a stream deck app for iPhones and Android devices so you can actually turn your phone into a switcher, which could be a great option if you're trying to keep your costs down right now.
The Ideal Background
I'm not a fan of the background view in my office but, since we're thinking of moving house at some point in the not-too-distant future I don't want to spend a lot of time, effort, or cash on jazzing it up. So my solution, for now, is to use an Elgato green screen.
It's easy to install and adjust and using Ecamm I can quickly select the background effect I want for my video.
It's working pretty well for me so far but if you have any other ideas for creating a lovely background, let me know in the comments!
My Current Tools and Tech — An Overview
From starting out with my trusty Blue Yeti mic, my C920, and an old Dell laptop, I now have a Heil PR-40 mic, one Canon M50, two Logitech C920s, an extra tripod, two stream decks, and my green screen. And while my original setup did the job pretty well, I love that I've been able to add in this new tech over time.
When it comes to tools, I swear by Ecamm Live and Restream. If you want to keep it simple, you can use Restream Studio, which allows you to bring up to 9 guests onto your show but there are some exciting developments coming soon with Ecamm. You'll soon be able to bring guests in via the web; this is going to be awesome for a couple of reasons.
Firstly, it'll be great for onboarding. If you're inviting guests onto your show, you want to make it really easy for them and with this Ecamm update they'll only need one link to join your broadcast.
Secondly, it'll be really useful for podcasting; using another tool, such as Cast, your guest will be able to record their audio at their end and then send it to you, which will make it much easier to edit out any coughs as well as help with any repurposing you might want to do later.
That's definitely at the top of my 'things I can't wait to add to my live studio' list!
So what about you? Do you have your eye on any of the things I've mentioned here as you level up your own live studio or is your wish list stuffed with other goodies? I'd love to know so drop me a comment and we can geek out together!
This Episode's Sponsors
This episode is sponsored by Content10X and Restream
Restream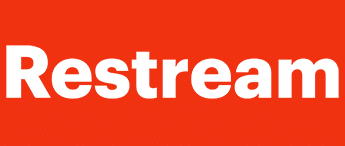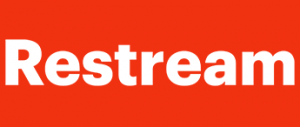 Restream is the complete multi-streaming suite for entrepreneurs.
With Restream you can stream to multiple platforms all at the same time. They have a plethora of destinations including:
LinkedIn Live
Facebook Live
YouTube Live
Twitch
Periscope and so much more
You can stream from another tool to Restream and Restream will take care of the multi-streaming for you really easily. Or you can broadcast directly from Restream to your platform of choice.
Restream also has chat, analytics and a scheduler. With the chat service you can view and engage with your audience from all the destinations you stream to.
I've been really blown away by the Analytics section - this shows your stream metrics - now many viewers, watched minutes, new followers and more.
And finally, the scheduler allows you to broadcast pre-recorded video live.
To sign up and have a play, visit iag.me/restream
Content10X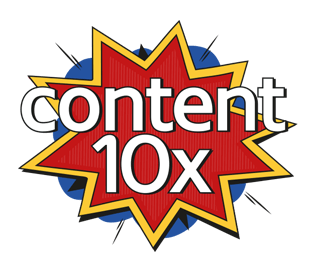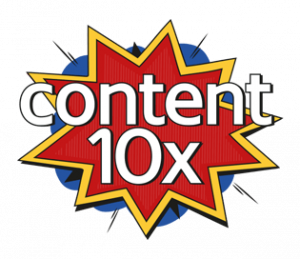 Do you want to find ways to create more content?
You won't after you meet the team at Content 10x!
My friends at Content 10x are a specialist content repurposing agency, they can take one live-stream, or a blog post, podcast, or video, and explode it into a plethora of new platform-specific, on-brand content..
If they don't do all of this for you via their service, they teach you how with their podcast, blog, book and toolkit!
They're smart, responsive, creative, and effective. If you want to take the stress out of content marketing, Content 10x are the people you want to go to.
Visit www.content10x.com to find out more.