Confident Live Marketing Podcast
Episode 205
Episode Theme: Tech & Gear
July 14, 2023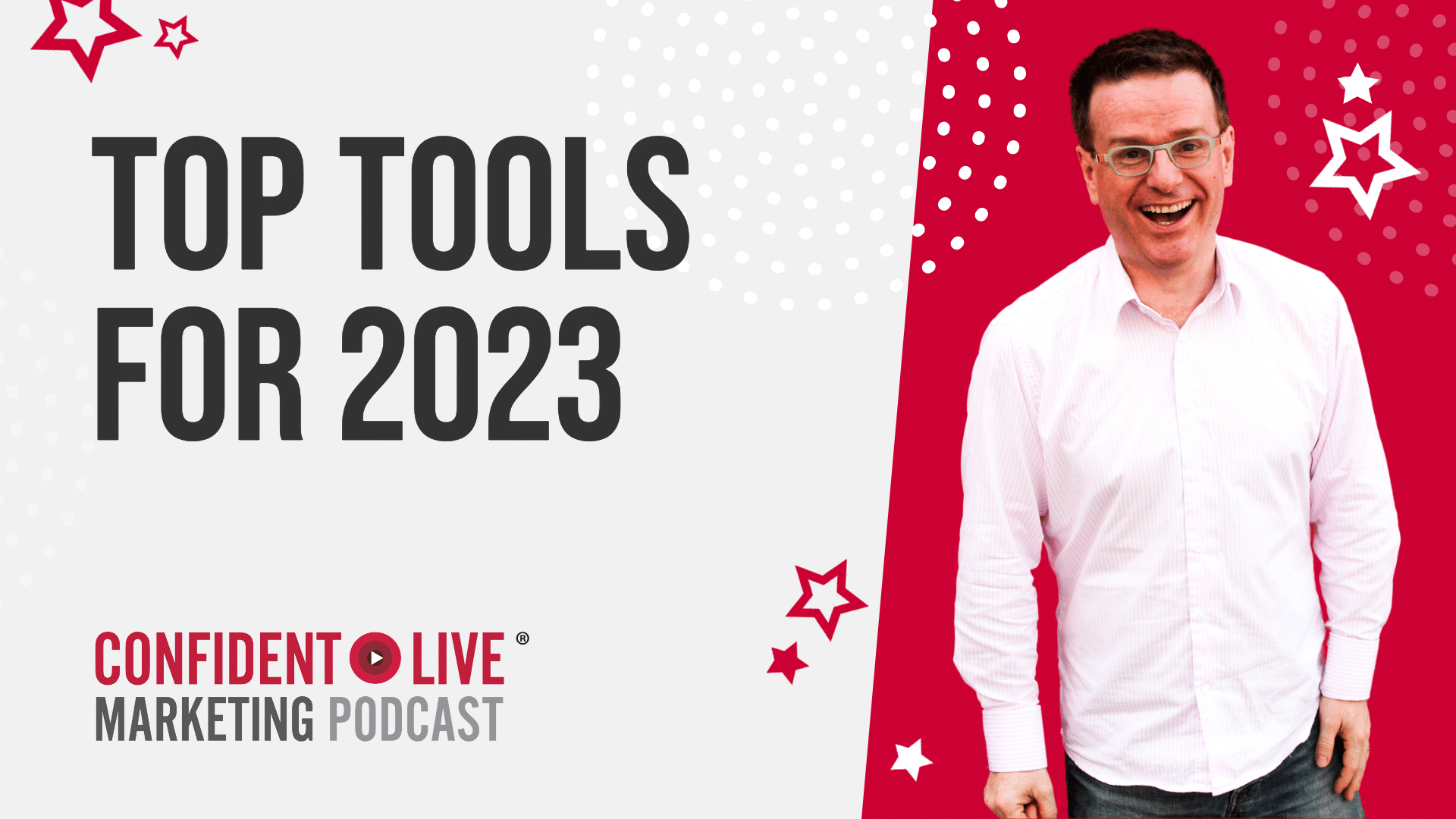 In this episode, I share some of my absolute favourite tools for 2023. In my experience, these tools have proven to be game-changers for entrepreneurs, content creators, and business owners alike.
I'm a proud brand ambassador for Adobe Express. But rest assured, all views expressed in this episode are my own. I wouldn't recommend these tools if I didn't find them beneficial.
Now, you might have heard about the new beta version of Adobe Express. It has incorporated generative AI from Adobe Firefly, and trust me, it's a blast! There's so much more to it, and you can check out my in-depth review on my YouTube channel.
So, without further ado, let's dive in!
Here's what you'll learn in this episode:
The best tools for creating stunning visual and audio content that will set your brand apart.
The leading social media and community management tools to streamline your workflow and increase engagement.
Essential content management and creation tools that will boost your content's effectiveness and reach.
Here are the tools and resources we'll be exploring:
Visual & Audio Content Production
Social Media & Community Management
Agorapulse: A comprehensive tool for managing and scheduling posts across multiple social media platforms.
Content Management & Creation
Tune in to the episode as we delve deeper into each tool and discover how they can help your business and content creation efforts soar to new heights. Let's make 2023 the year we take our digital marketing game the next level!
Please Subscribe!
Don't miss an episode! You can subscribe on Apple podcasts here - or on other podcast players.
The Confident Live Marketing Show
The Confident Live Marketing Show is a weekly live video show and podcast. It's aimed at established entrepreneurs who want to level up their impact, authority and profits through the power of live video, webinars and podcasts. We'll focus on knocking down the 3 main barriers these entrepreneurs face when creating live content - camera confidence/mindset, tech/gear and content marketing.
It's hosted by Ian Anderson Gray. He is the founder of the Confident Live Marketing Academy and is the host of the Confident Live Marketing Podcast. He helps entrepreneurs to level up their impact, authority and profits by using live video confidently. He's founder of Seriously Social - a blog focused on live video and social media tools. He's an international speaker, trainer, teacher and consultant. He has a passion for making the techno-babble of live video and social media marketing easy to understand. As well as being a geek, husband, and dad to two kids, Ian is also a professional singer and lives near Manchester in the UK.