How to Create Unforgettable Experiences
Confident Live Marketing Podcast
Episode 208
Episode Theme: Confidence & Mindset
August 30, 2023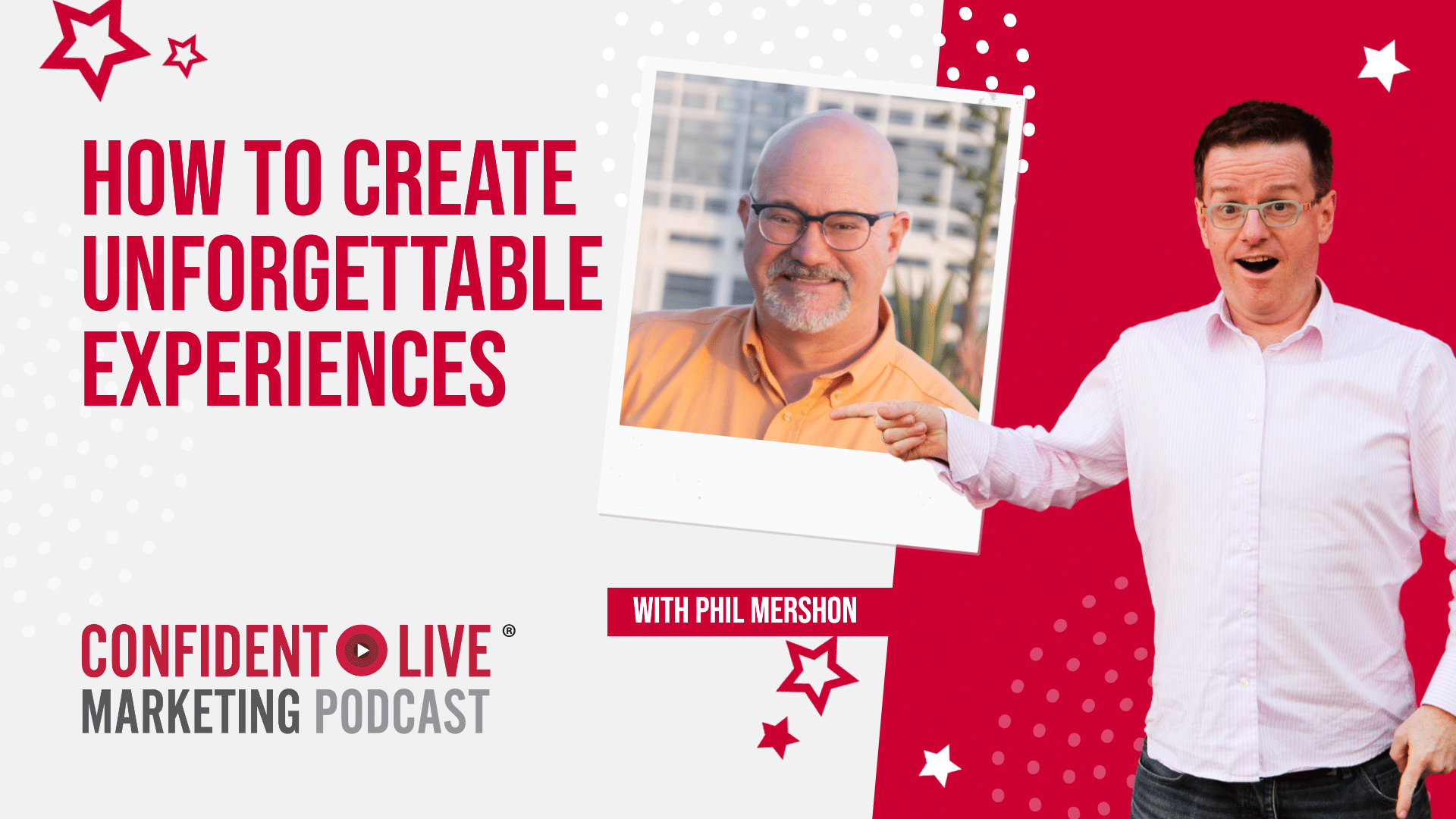 In this episode, I interview Phil Mershon. He has a background in event management, music, and writing. In this episode, we dive deep into the art of crafting unforgettable experiences, my journey of writing a book, and even a special musical moment that you won't want to miss.
Sponsored by Adobe Express:
Before we dive into the episode, I want to give a shoutout to our sponsor, Adobe Express. As a proud Adobe Express brand ambassador, I'm excited to talk about the new version of Adobe Express that has just been released. As always, my thoughts are my own, and I'm eager to share my insights on this fantastic tool.
Visit iag.me/adobeexpress
Unforgettable Experiences:
Phil and I delve into the fascinating world of creating unforgettable experiences. We explore the "Unforgettable Formula" that Phil introduces, which revolves around making moments memorable, meaningful, and momentous. Our discussion covers the magic of unexpected elements, the power of engaging multiple senses, and the art of combining familiar elements in fresh ways.
The Journey of Writing a Book:
I open up about my own journey from doubting my writing abilities to successfully publishing a book. Over five years, I navigated challenges and learned valuable lessons. From experimenting with different book ideas to pivoting based on audience needs, my journey reflects the importance of perseverance and adaptation.
Memorable Moments:
Empathy in Crafting Experiences: We discuss how empathy plays a crucial role in creating experiences that resonate with the audience. Understanding their perspective helps us shape meaningful moments that truly connect.
Soundtrack of Confidence:
I share a personal story about changing the internal soundtrack to boost confidence. This highlights the profound impact of positive thinking on personal growth.
The Unstuck Song:
The conversation takes an unexpected turn as Phil creates a beautiful improvised musical piece on the spot. The melody centres around the idea of breaking free from limitations and finding confidence.
Takeaways:
Crafting unforgettable experiences involves making moments memorable, meaningful, and momentous.
The book-writing journey is a rollercoaster of challenges, pivots, and the need for resilience.
Empathy is a cornerstone of creating meaningful experiences that deeply resonate.
Changing our internal narrative can lead to enhanced confidence and personal development.
Conclusion:
My conversation with Phil Mershon is a deep dive into the world of crafting impactful experiences, navigating the book-writing journey, and embracing personal growth. With insights ranging from empathy-driven experiences to the magic of improvisation, this episode leaves you inspired to create moments that truly matter.
(To hear the full conversation and discover more insights, tune in to the Confident Live Marketing Show. And don't forget to check out the new version of Adobe Express, a tool I'm proud to endorse as a brand ambassador. As always, my thoughts are completely my own.)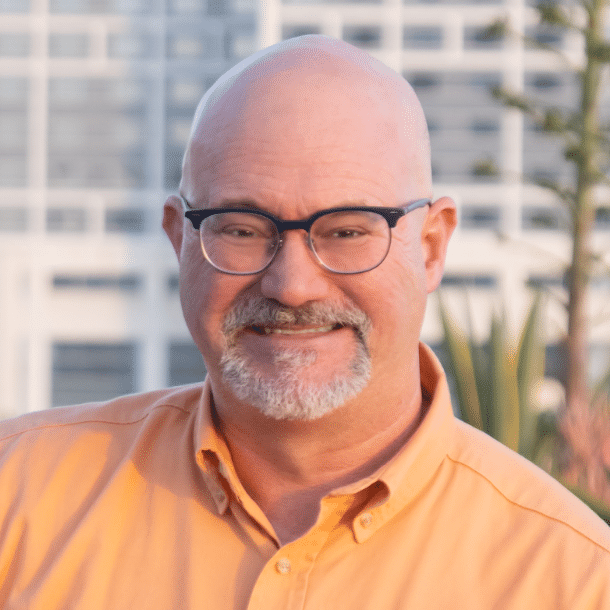 Who is Phil Mershon?
Phil Mershon is the director of events for Social Media Examiner. He brings over 25 years experience in leading customized events, mission-driven campaigns, and creative communication strategies. He now leads Social Media Marketing World. Phil is also a jazz saxophonist, a podcast host, and writing his first book called Unforgettable Events.