Going Into the Archives: Bonus Special #1
Confident Live Marketing Podcast
Episode
Episode Theme: Tech & Gear
February 21, 2023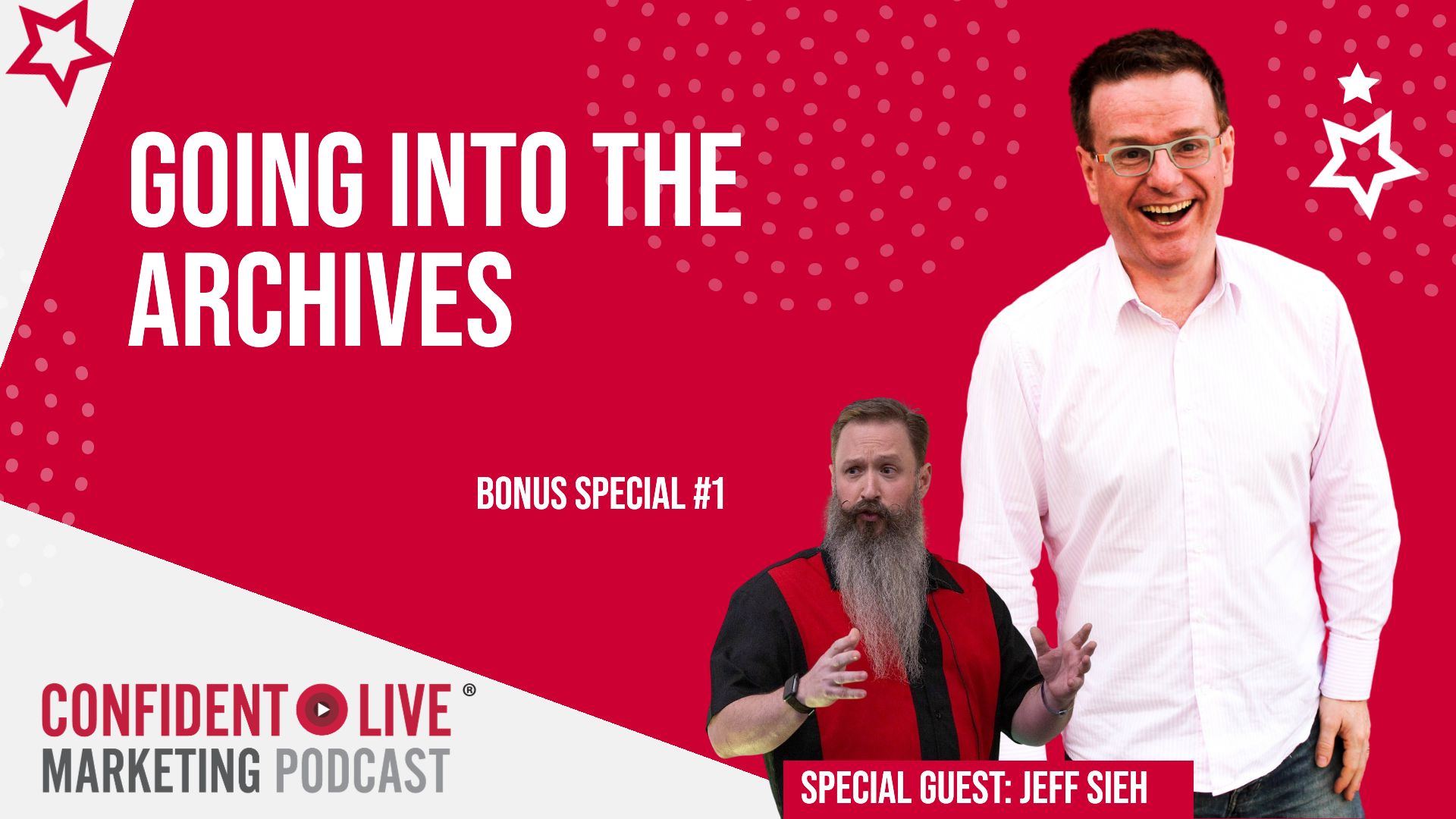 This episode is sponsored by Adobe Express.
In this episode of The Confident Live Marketing Show, I take a trip down memory lane by sharing excerpts from previous episodes of the podcast, including my very first guest, Jeff Sieh.
You'll learn about the importance of having a plan for your live videos, tips for creating engagement and interaction, and the value of having "plants" in your audience to help get the conversation started.
You will come away with practical tips and strategies for making the most of their live video content, as well as inspiration to take their marketing efforts to the next level.
Who is Jeff Sieh?
Jeff is an international speaker and visual marketing consultant. He hosts the Social Media News Live show and podcast and is also "Head Beard" at Manly Pinterest Tips. Jeff has worked with and produced a wide range of content for various companies, including Guy Kawasaki, Kim Garst, Social Media Examiner, and Tailwind.