Confident Live Marketing Podcast
Episode 123
Episode Theme: Tech & Gear
August 27, 2021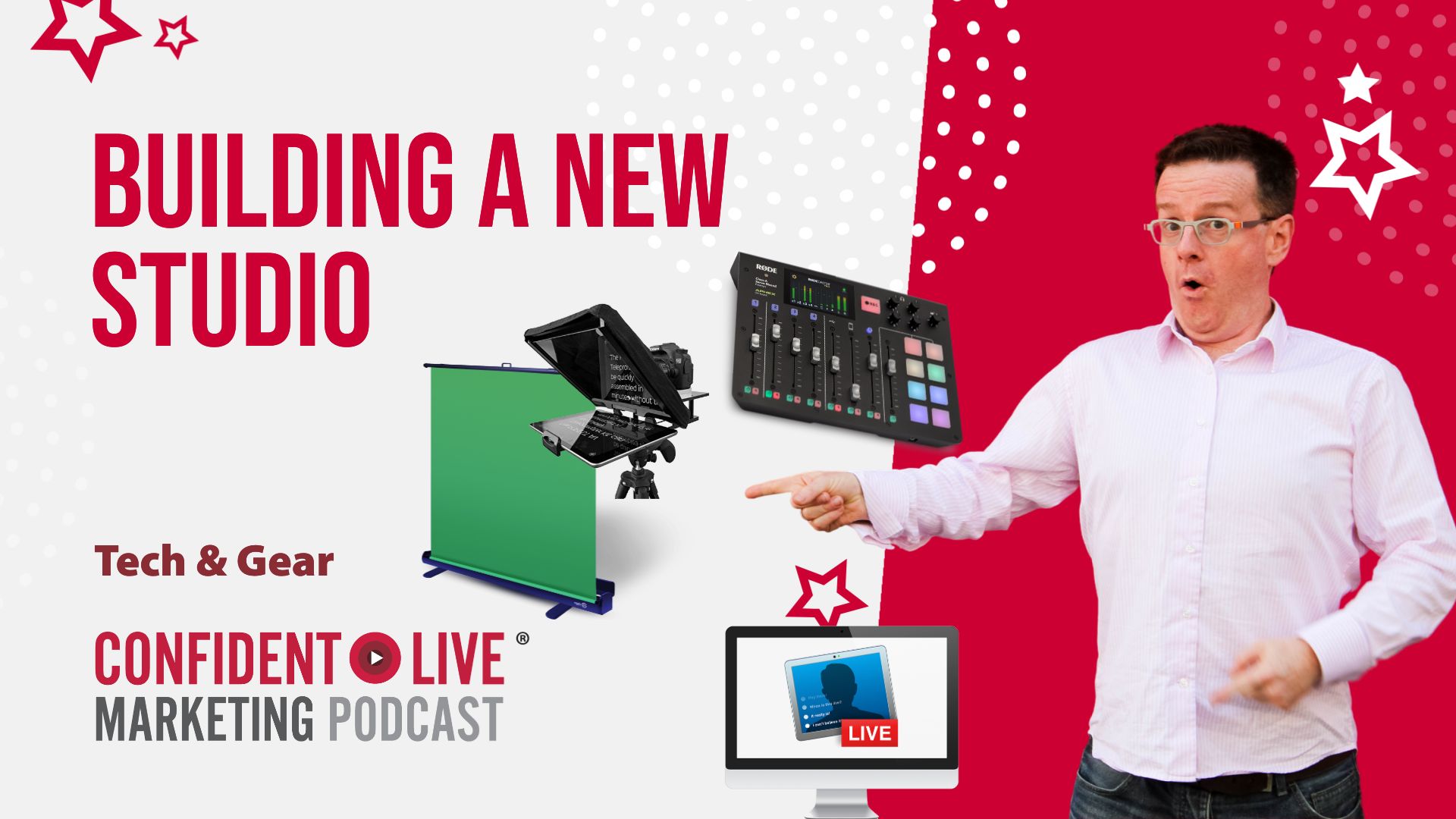 Are you keen to start doing live videos but you don't know what you need? Or are you looking to add more to your existing set-up? In this article, I'll walk you through exactly what you should have for a live video studio.
I have a tripod for my camera, and I often use my phone when I record live video. I also have a standing desk, as I like to stand up to do live broadcasts. I think it gives you a bit more energy than you'd have just sitting down.
But to get started, what you need the most is a decent computer. I've currently got a MacBook Pro, but I wouldn't always recommend a laptop. They're great because they're portable, and I like being able to work in different parts of the house. And of course, they're great for travelling – when we can do that again!
However, I'd recommend a desktop computer for live video, because they work out cheaper to get the specification you'll need. And they don't have issues with cooling. I have a laptop cooler on my MacBook because the Intel processor is prone to overheating.
The next consideration is Mac versus PC. If you watch or listen to me regularly, you know that I say PCs are great for live streaming because they tend to be a lot more powerful.
However, when it comes to software, I really recommend Ecamm Live with Restream. However, Ecamm Live only works on Mac's. It runs really well on the M1 Mac Mini, so I'd recommend one of these if you want to get started on live video. They're relatively inexpensive, too.
The next priority is internet speed – a decent speed is vital. I know this varies drastically around the world, and I'm fortunate that we have fibre broadband that's fast.
You can do a speed test to see how good (or bad) your internet is. The key is to have good upload speeds – mine is around 44 megabits per second, which is ideal.
Other things to consider are how you output your camera – I use an Elgato Cam Link which has a USB on one end and HDMI on the other. This means that I can share my phone to the computer.
You'll also need to be aware of latency, which is totally normal. Latency means there's a slight delay when taking the image from your camera to your computer and displaying it on screen.
This might only be a fraction of a second, but it can result in the image being behind your microphone. You can easily fix this if you use a software tool like Ecamm Live or OBS Studio – select 'mic delay' in the audio options.
Next, getting the audio right is essential; especially for podcasts but also for live video. If you've got an echo, background noise or your audience can't hear you too well, they'll just switch off.
Long-time listeners and viewers will know I always recommend the Heil PR 4 microphone. It's a dynamic mic and it's great to use. If you'd prefer something less obtrusive that'll stay out of shot, then you need a lapel mic.
I recommend a lavalier mic or a shotgun mic, and a shock mount and boom arm as well. These get rid of any knocking or banging sounds, and if you're typing during the live, the sounds won't get picked up.
The next thing to look at is the camera. I use the Epoch Cam, which is on my iPhone. I also highly recommend the C920, which is made by Logitech and is reasonably priced. I use it as a downwards camera. I have a Canon M50, which I'd recommend, or a Sony A6400 Plus.
Now, you need to give some consideration to your desk. Previously, I had a standard desk with an IKEA desktop propped on top to create a standing desk. That worked well, but of course, it was fixed, so I only used the desk for doing live video.
I've now invested in a proper standing desk – I picked a big one, although I think they come in wider sizes and even custom-made. Mine is 1800 by 600 millimetres and was made by FRISKA Desk. You can see it in the video that this podcast blog is based on.
FRISKA are based in the UK, and it's not possible to get these in the US or Canada. However, I know there are lots of amazing manufacturers supplying North America.
This desk is stable and sturdy, even when I pile things up on it. I've got casters on mine to allow me to wheel it around, too. The FRISKA is expensive, although cheaper models are available. And of course, there are other standing desk retailers.
This one comes with a memory controller, so I can set the heights I like for standing and sitting at, and the desk remembers my preferences. It has a rack to store things underneath, and you can choose to have cable ports, too, to easily feed your cables up from the floor.
I use the Elgato key lights, and it's changed everything for me when it comes to the look and feel of my live videos. You can adjust the colour temperature on these, and turn the brightness up or down.
You don't need to get up from your desk to fiddle with the lighting, either – you can just adjust from where you are. I have two, and they're not cheap, but they are a worthwhile investment.
You may find it better to have three lamps and set them up around you. You might consider a hair light, which shines down from above, and a light for your green screen too. You can find all of my light recommendations on my Studio Guide
Rodecaster Pro
I talk about the Rodecaster Pro quite a lot, and it's what I suggest when you want to level up. It's a mixer and an audio interface tool as well, and can process your audio to make you sound amazing. It eliminates background noise and even enhances your voice with resonance and depth.
Teleprompters
Next, you might want to think about getting a teleprompter. This means you can see the guest on your screen at the same time as your text, so you don't have to look down at your notes. It's important to have something that flips or mirrors so you can read the words properly – not so good if they're back to front!
Mine is an iPad Teleprompter that reflects the words for me so I can read them. These cost around £100 to £150. You can also get a small 7-10 inch display instead of using an iPad.
Stream Decks
Next, look into Stream Decks – these are controllers that allow you to do lots of cool things like changing scenes, adding sound effects and changing the brightness of your lights.
Again, I highly rate the Elgato Stream Deck, which come in a range of price points, depending on what you want. They do a virtual version on your iPhone and there's an annual subscription for it. There's a Stream Deck Mini, a Stream Deck Standard and then the one I use – the Stream Deck XL.
I actually have two, because I do so much live video, and they manage everything I use. It's easy to transition to something else, and it tracks CPU usage, viewer figures and more.
Multi Mounts
I also suggest Multi Mounts. I use Elgato's because they're robust, but you can go for another type. The multi mount is a stand which you can use for your other equipment. I can clamp my microphone and camera to the desk and get them set up just how I want them. I don't have to worry about rearranging them, and they move when the desk does.
Finally, I have a Solid Arm, which sticks out and lets me set my teleprompter exactly where I need it. They're flexible so you can adjust and reset them as much as you like.
In Conclusion...
I'm just about happy with my setup now, but there are things that I still need to invest in, including hubs and docs for connectivity, and then networking my house. What are you going to start with? Have your thoughts changed since reading my suggestions? I'd love to know!
Brought to you by Restream
Restream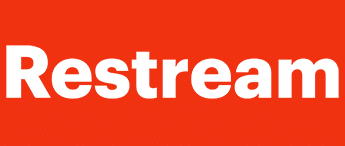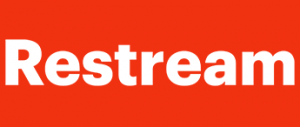 Restream is the complete multi-streaming suite for entrepreneurs.
With Restream you can stream to multiple platforms all at the same time. They have a plethora of destinations including:
LinkedIn Live
Facebook Live
YouTube Live
Twitch
Periscope and so much more
You can stream from another tool to Restream and Restream will take care of the multi-streaming for you really easily. Or you can broadcast directly from Restream to your platform of choice.
Restream also has chat, analytics and a scheduler. With the chat service you can view and engage with your audience from all the destinations you stream to.
I've been really blown away by the Analytics section - this shows your stream metrics - now many viewers, watched minutes, new followers and more.
And finally, the scheduler allows you to broadcast pre-recorded video live.
To sign up and have a play, visit iag.me/restream
Please Subscribe!
Don't miss an episode! You can subscribe on Apple podcasts here - or on other podcast players.
The Confident Live Marketing Show
The Confident Live Marketing Show is a weekly live video show and podcast. It's aimed at established entrepreneurs who want to level up their impact, authority and profits through the power of live video, webinars and podcasts. We'll focus on knocking down the 3 main barriers these entrepreneurs face when creating live content - camera confidence/mindset, tech/gear and content marketing.
It's hosted by Ian Anderson Gray. He is the founder of the Confident Live Marketing Academy and is the host of the Confident Live Marketing Podcast. He helps entrepreneurs to level up their impact, authority and profits by using live video confidently. He's founder of Seriously Social - a blog focused on live video and social media tools. He's an international speaker, trainer, teacher and consultant. He has a passion for making the techno-babble of live video and social media marketing easy to understand. As well as being a geek, husband, and dad to two kids, Ian is also a professional singer and lives near Manchester in the UK.