Behind the Scenes with Joanne Sweeney
Confident Live Marketing Podcast
Episode 161
Episode Theme: Tech & Gear
May 20, 2022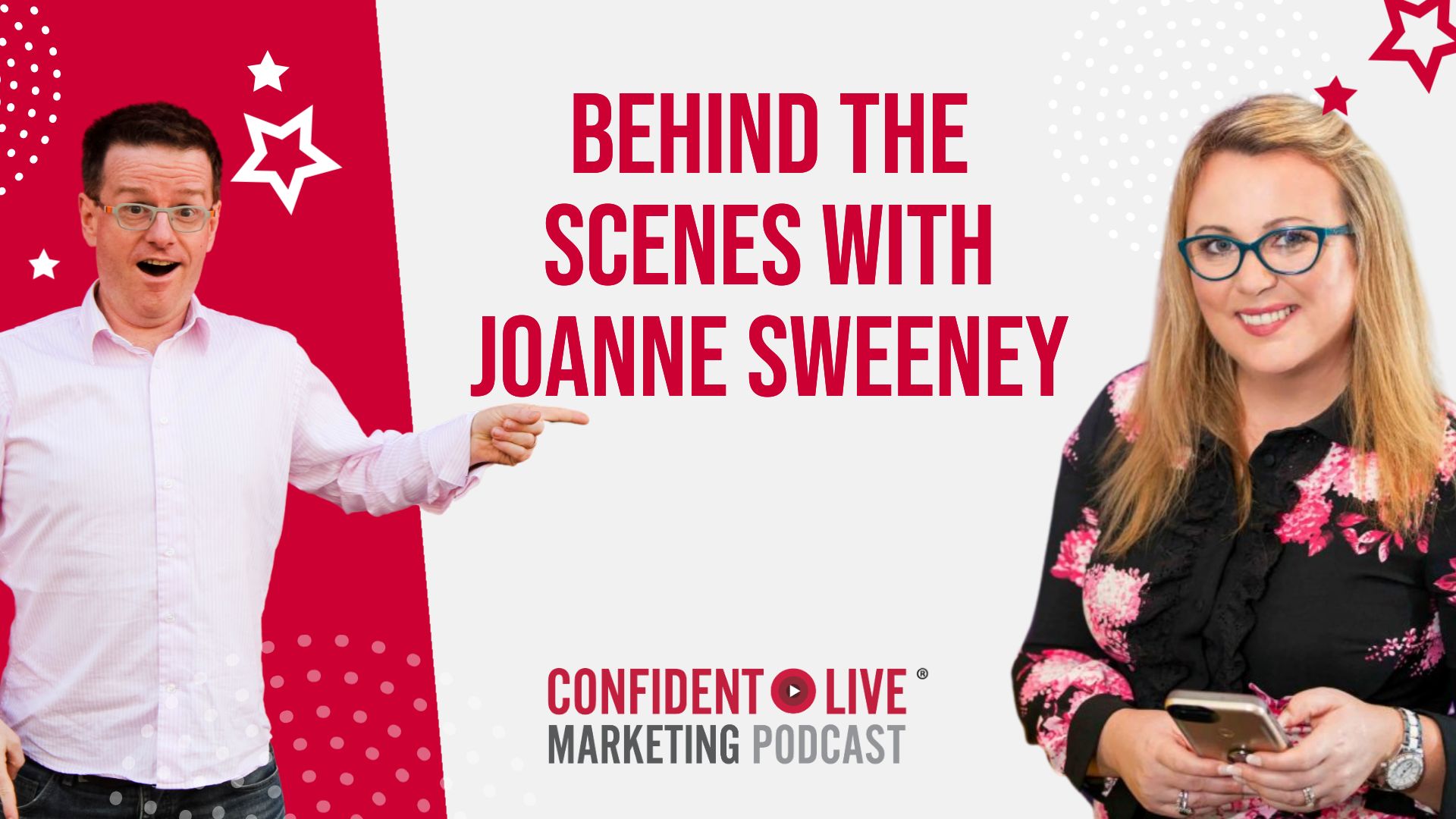 One of the best ways to level up your live video game is to be inspired by others. Joanne Sweeney is one of my favourite people and I've worked with her previously. I've been incredibly impressed by how professional her live shows are. And so in this episode, I'm excited to be joined by her as we go behind the scenes.

Who is Joanne Sweeney?
Joanne is founder of Digital Training Institute & Public Sector Marketing Institute, a two-time author and host of the Public Sector Marketing Show and Podcast.
Her company was named Ireland's best online social media trainer of 2021 by EU Business News. She lives in Galway, Ireland with her two children Sophie & Bobby.