7 Reasons why you SHOULD use ContentCal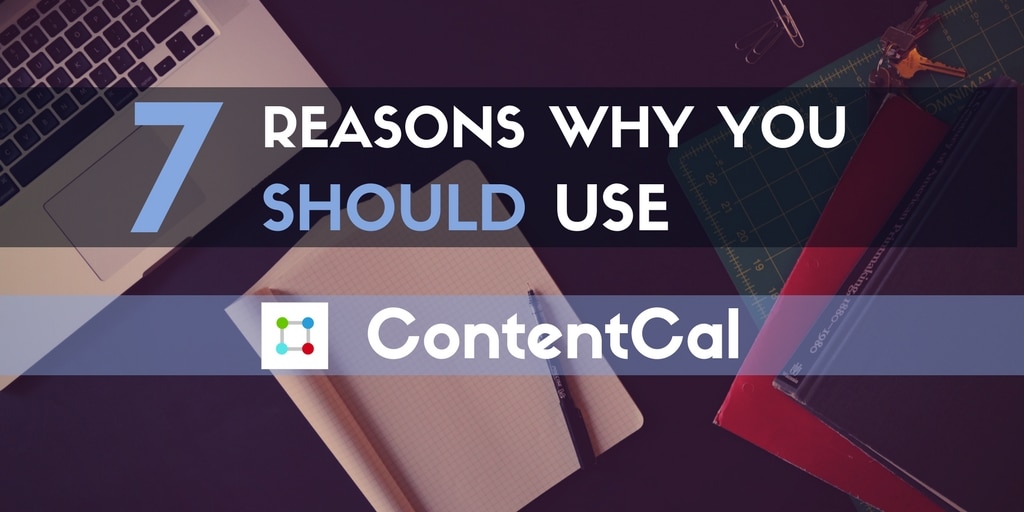 Oh no!
Not another Social Media Management Tool!
There are so many social media and content marketing tools out there.
Seriously, it's nuts!
Last year I started building a directory of tools, but I kind of gave up when I reached the 1,000 mark.
I've written about social media management tools a lot. I've reviewed HootSuite a few times with the pros and cons.
I've reviewed SproutSocial and compared the top 5 social media management tools.
And I've looked at the hidden prices of the top tools.
I get contacted by many different tool vendors, asking me to check out their "cool new tool".
Even if I did have the time to do an in-depth review of most of these tools, the truth is, that few tools stand out.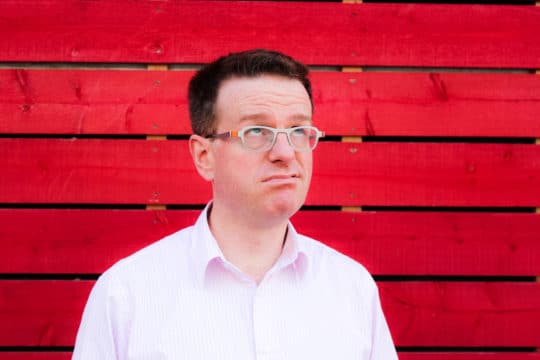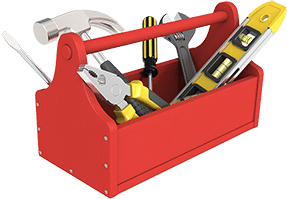 October 2018 Update
I published this article back in 2017 and updated it again in early 2018 since the guys at ContentCal added loads of new features. Well, they've done it again but this time have launched a new version of ContentCal on October 1.
Yes, this makes my life difficult in that I have to update this article, I just needed to share them with you.
Earlier in 2018, they added analytics, a monthly calendar view, Bitly integration, Category Tags (for colour coding), an iOS app (for Instagram publishing) and lots more! They also updated their prices - making them much more accessible to small businesses.
In September 2018, ContentCal has some new cool features, including:
A new "welcome area" dashboard which highlights all your calendars (and ability to invite new users, upgrading your plan, etc.)
Repeat posts (big time saver!)
A big update Analytics - looks much slicker (see below)
Built-in emoji picker (we all love emojis ????)
Export to CSV for you spreadsheet nerds out there! (easily share content outside of ContentCal with colleagues and clients)
Automatic video and image compression (no more "file too big" problems)
Advanced filtering (more on that in a bit)
Saved hashtags (reuse ones for later)
Simplified roles and permissions (simple is better)
ContentCal now runs up to 70% faster (no need to be impatient!)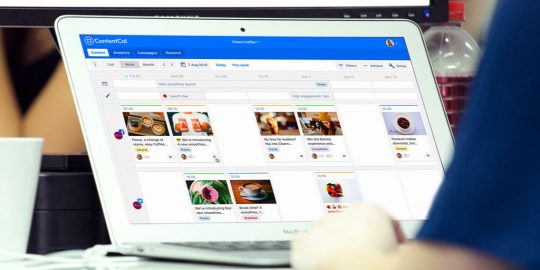 Why I am writing this?
Although there are so many tools out there, ContentCal does stand out.
It actually does something a bit different! That is refreshing.
ContentCal is a content management tool. It helps with the content creation process (for solopreneurs and teams) as well as publishing content.
It's not really a full social media management tool in that it doesn't track comments or replies. But that's not what ContentCal is about. I've been very impressed with the way it makes managing the content creation process. Especially for teams.
What is ContentCal?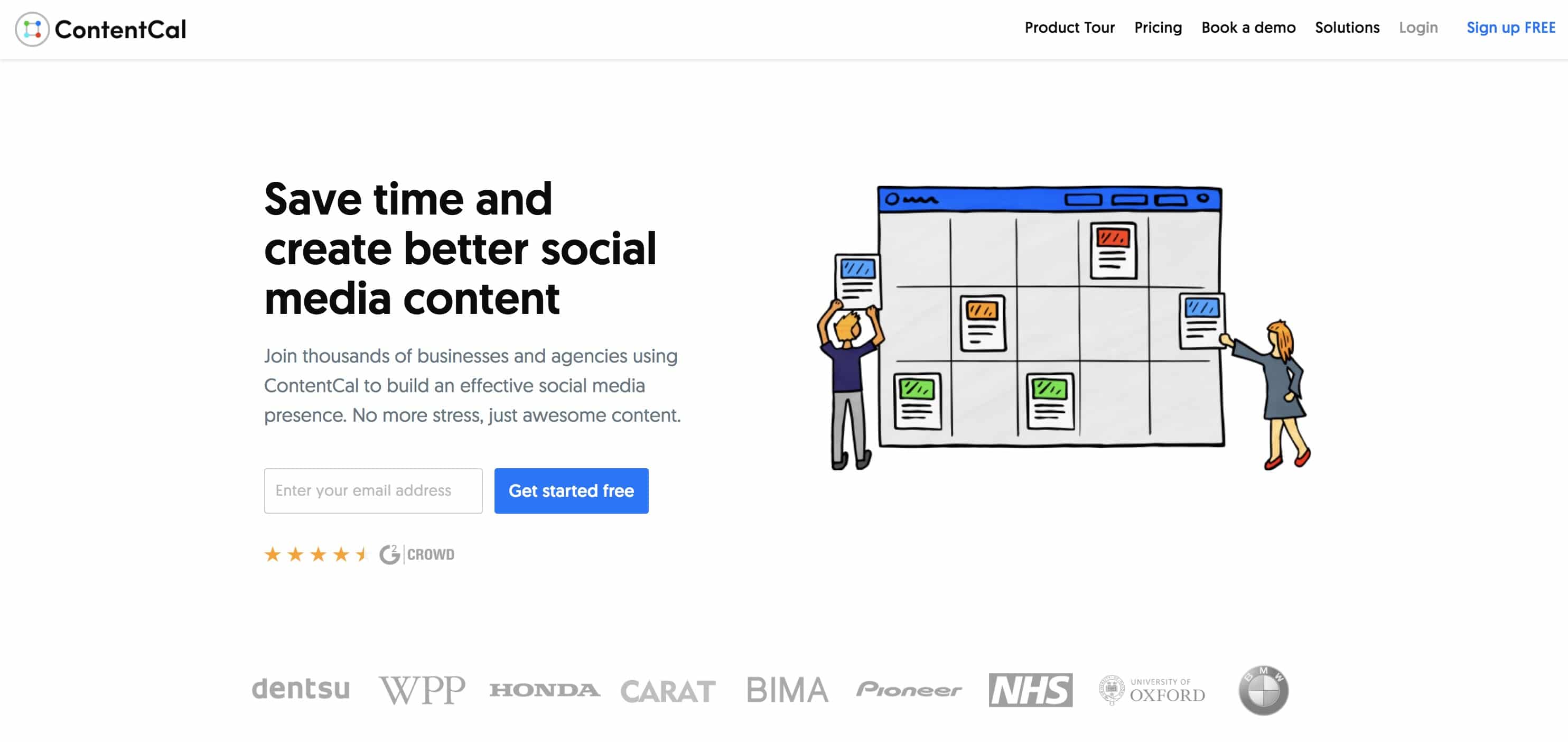 ContentCal was founded back in 2015 from the London-based social media agency, ASTP.
It's a story I've heard before.
ASTP was a busy and successful agency. But they couldn't find any tools that helped them with their job. This was for managing content, getting it approved and publishing for their clients.
So, they decided to build their own, initially as an internal tool. ContentCal was born and launched officially in 2016.
There are lots of tools that help with posting and scheduling social media content. Two of the most popular are Hootsuite and Sprout Social.
But, most tools don't help with planning, drafting and creating content within a team. Most tools don't take into account that agencies work with their clients and need content approved. ContentCal aims to streamline the planning, creation and publishing of content. At the heart of this is one clear visual calendar.

---
What Makes ContentCal Different
ContentCal isn't a traditional social media management tool like Hootsuite or Sprout Social. It does post and schedule content. But in some areas, other Social Media Management Tools excel over ContentCal. For example, Sprout Social and Agora Pulse have more powerful analytics and reporting. They also help you engage with your social comments and mentions.
But ContentCal really shines with helping you manage the content process. From planning and creating to approval, scheduling and publishing content.
That's why it's not that helpful to compare ContentCal with other tools such as HootSuite. It's a different kind of tool.
I suppose the closest tool to ContentCal, would be CoSchedule.
For many social media agencies and brands, the content process is a bit of a nightmare.
Some agencies use Excel Spreadsheets and shared calendars to manage their clients' social content.
They'll then need to send it off to their clients for approval. They also have to manage the content creation within their team. Some may use a project management tool such as  Trello, Asana or Basecamp.
Then they'll need a tool such as Buffer or HootSuite to actually post the content once it's approved.
You can see how things can become very complicated, difficult to manage and where things can go wrong!
The sole purpose of ContentCal is to make this process easier. At the centre of ContentCal is a calendar (no surprise there!). There, a team can come up with content ideas and create the content. They can delegate, edit and send for approval to managers or a client. It also handles the publishing.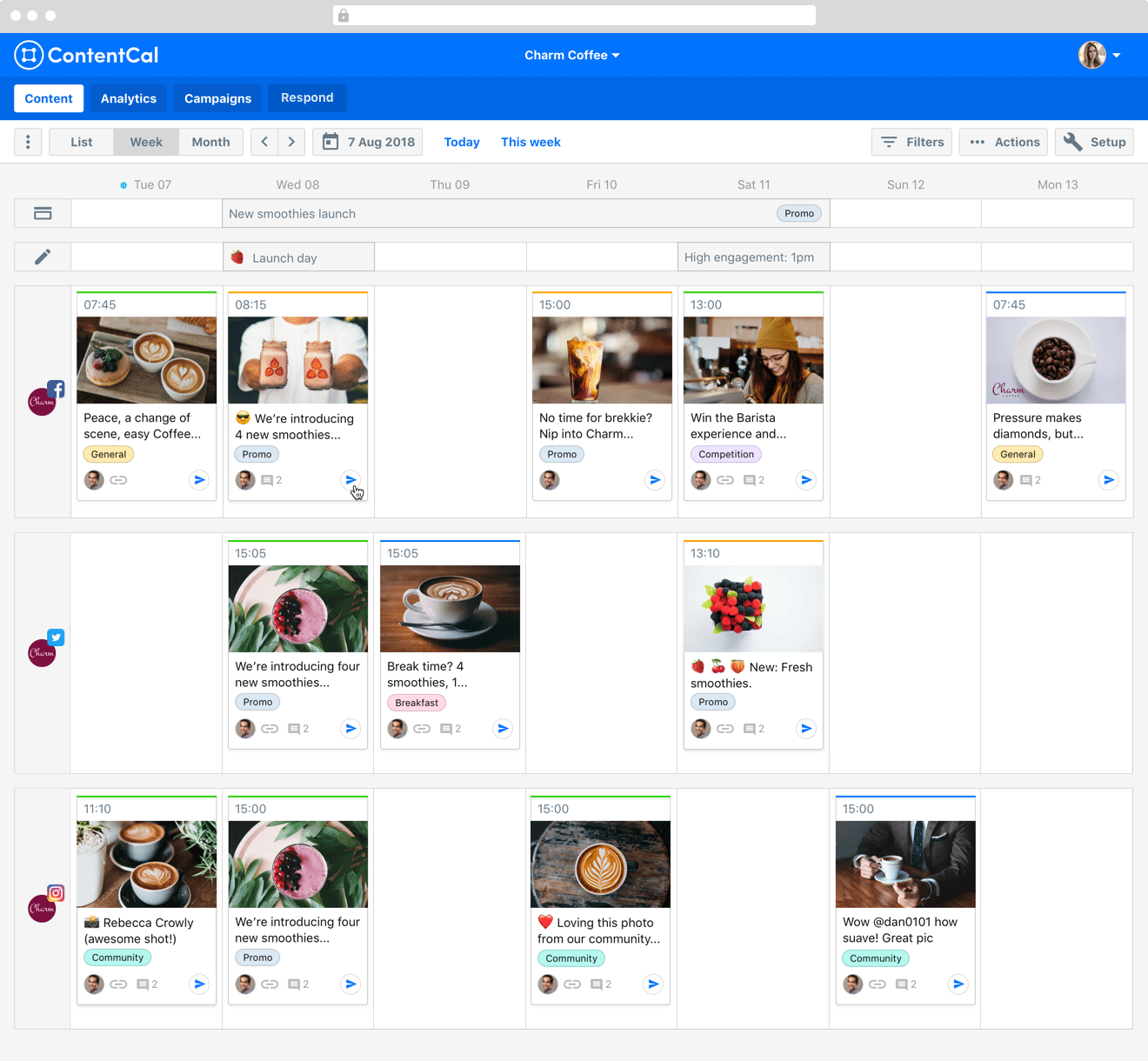 ---
Who is ContentCal for?
ContentCal can work for pretty much everyone - individuals, agencies and businesses. But it's particularly useful for agencies and businesses with teams of content creators.
ContentCal: The Cons
There is no such thing as a perfect tool. Let's start with the cons. I think it's important to look at the negatives and positives in order to get a balanced view of a tool.
When I originally wrote this article, I mentioned that ContentCal was still a new platform and was very much work in progress. The user interface was a little clunky and not amazing to work with. But they've really improved that with the new version. Also, they didn't have a mobile app or analytics. But, that's been fixed with the mobile app and decent analytics.
Not for Managing Engagement
So, really there's only one big thing that ContentCal doesn't do - and that is not tracking replies or comments to your social posts. You'll need to track these and respond on Twitter, Facebook or LinkedIn themselves. Or use another tool such as Agorapulse or Sprout Social. But, some exciting news is that ContentCal is working on a new integrated product called Respond which will help with social monitoring. I'll let you know more once it launches!
ContentCal: The Pros
There are a lot of things, ContentCal does extremely well.
#1 Team Workflow
If you work in a team, or you work with many clients, it is likely that you've struggled to find a tool that suits your needs. That's because most social media management tools don't support teams of users. Some tools don't support a team workflow well or even at all.
A team workflow system allows you to set up publishing approval workflows with user permissions and roles. That way, you can have an admin user in control of the account, the team and having the final approval. Then, restrict other users to only being able to create or edit content and send for approval.
Hootsuite has this facility, but only from their $150/month team plan upwards.
Sprout Social lets you add team users on all plans. But the team workflow feature with team roles is only available with the $500/mth team plan and upwards.
Agora Pulse lets you add team users to all their plans, but the advanced team workflow system is only available on their $199/mth and above plan.
All paid ContentCal plans come with a team workflow system. This makes it very cost effective for teams.
Of course, there is a problem.
Not all business or agencies are the same.
When working with clients, they often say they've not been able to find a tool that suits their needs. Many tools expect you to fit their way of working.
It's never going to be perfect, but ContentCal allows you to set up custom approval flows. This will give businesses and agencies an extra layer of control.
All paid users get an account manager, so it's possible to work with ContentCal to get things up and running the way you want.
I've heard some horror stories when certain posts have slipped through the net.
With ContentCal, you can ensure that all posts get vetted by a manager and/or a client. This, before the content gets posted to the world!
The latest version has been simplified, and instead of there being 4 main roles in ContentCal, there are now - owner, team member and client.
When they're added to a Calendar they can be given particular permissions including creator, approver, view + comment only, or approver + creator.
You can set up your approval workflow.
For example, once your content creator has crafted a post, it could go to an approver for checking. That approver can be a director or a client.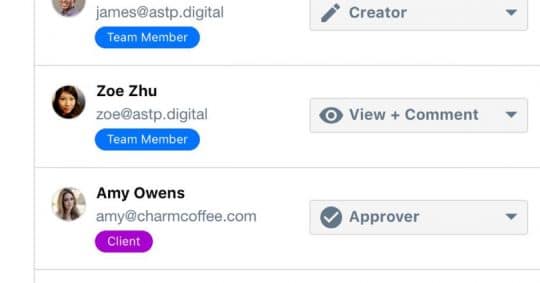 ---
#2 Content Workflow
ContentCal has some great planning features such as a 'Backlog' to store draft ideas and posts.
You can create placeholder posts while planning content. These act kind of like sticky notes on your calendar while your team plans and creates the content.
When planning content, you create campaigns to store and manage the content.
This is how you content workflow looks when looking at it from a list view rather than a calendar. List view makes it easier for to manage your approvals.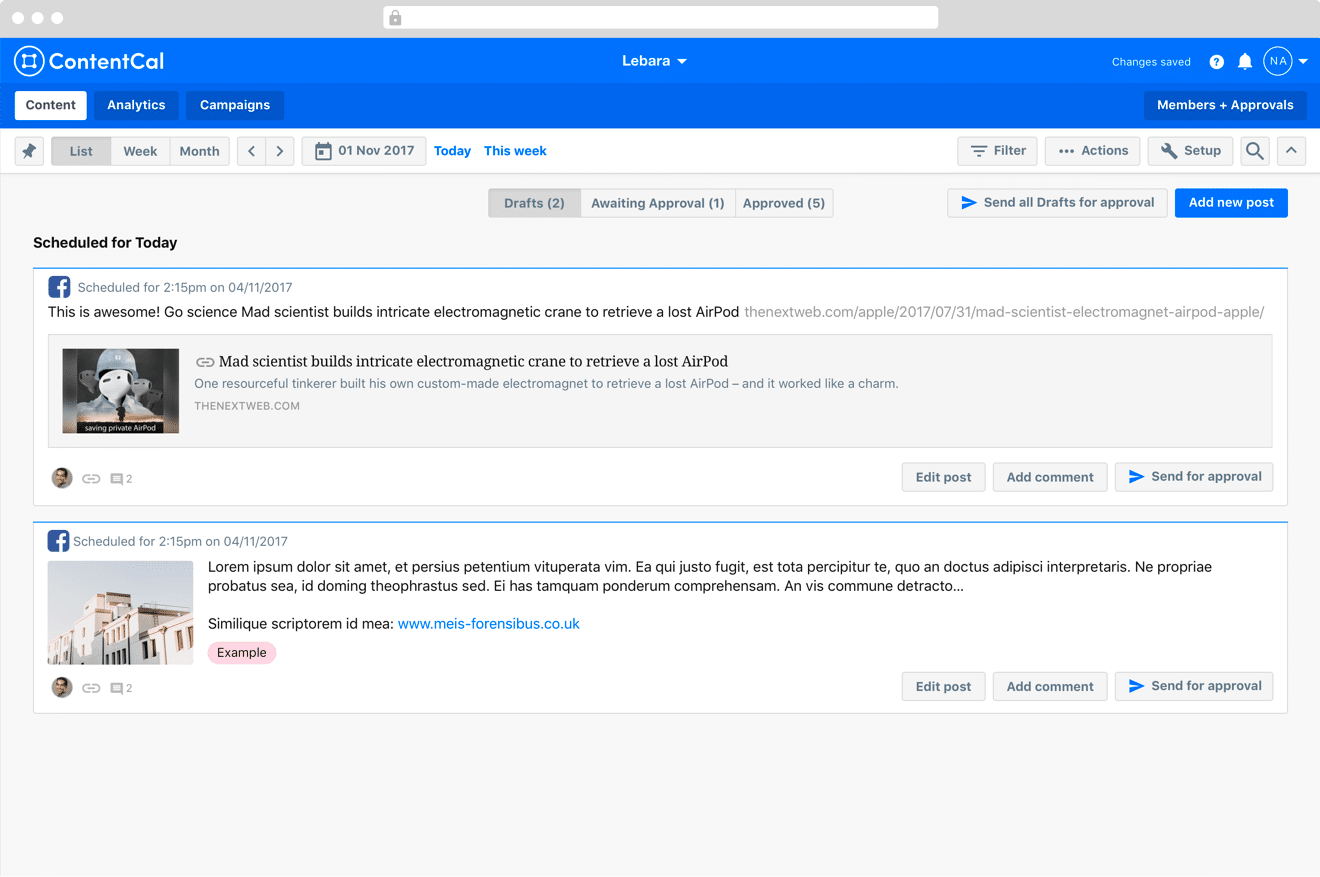 For each campaign...
You can add a header image to differentiate the campaigns
You can set the campaign date range.
You can add digital assets (images and videos) to a shared folder
You can add comments - each campaign has a chat facility where team members can leave comments.
These campaigns, then appear as 'ribbons' at the top of the calendar, mapping out your upcoming content plans.
You can also view your content over an entire month. This is really useful to give you a wider view of what's happening and for planning and for managing campaigns. And you can now tag your posts to categorise things more helpfully.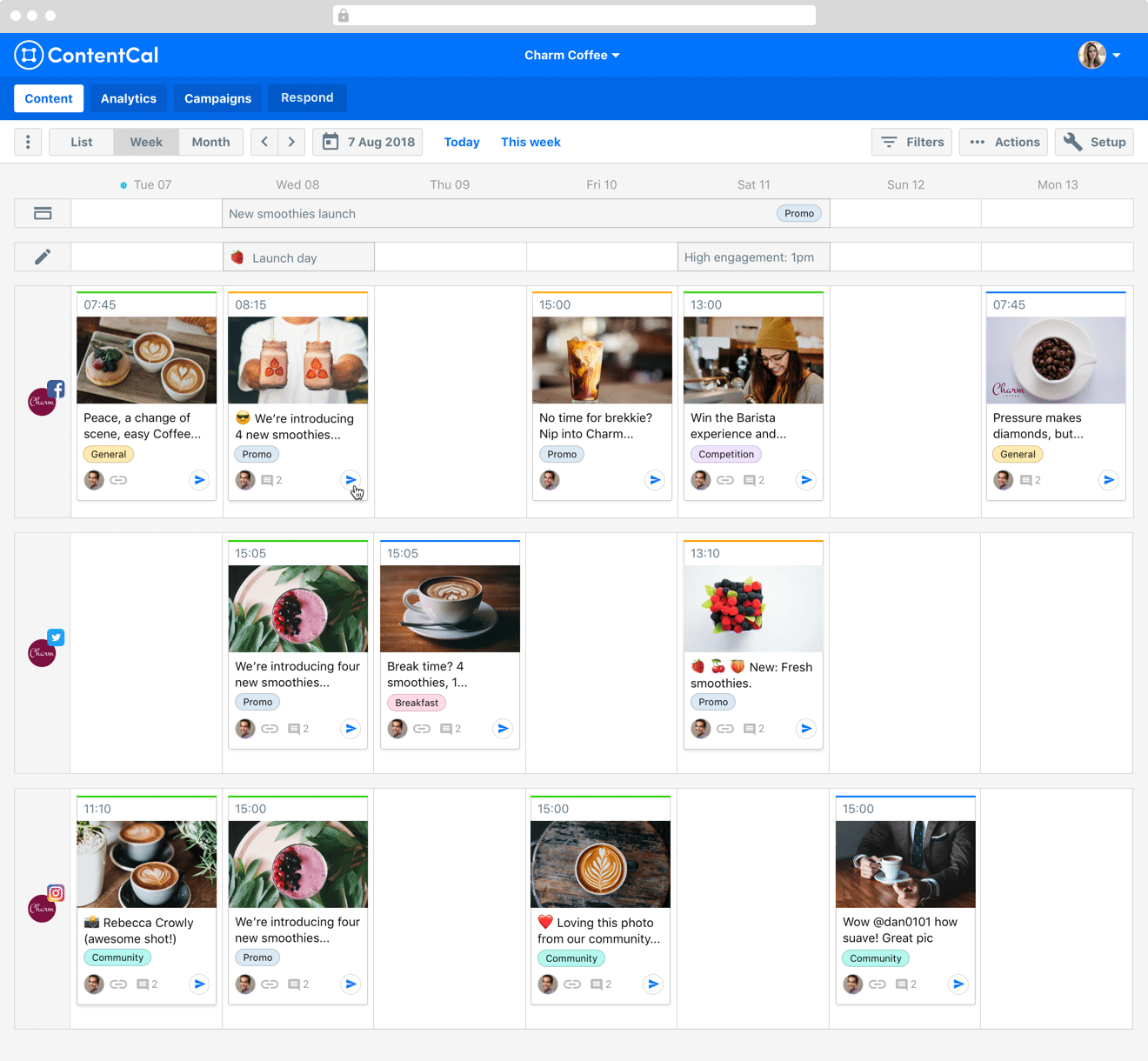 In the latest version, you can also filter your calendar by Post State (draft, approved, etc.), Channel, Category tags, Post Creator, or choose to show only posts with attachments or only posts with comments. That's a big improvement and makes it so easy to find the content that you're looking for.
---
#3 Audit Trails
With different team members and a client involved, things can get complicated. Even with a planned content system and approval workflow things can go wrong.
That's why being able to see who create certain content, who approved it and when it was posted is so important.
ContentCal gives you a full audit trail so you can see all the different stages of managing the content. You can see all the tasks done by your team, who did it and when it happened. Not only can this help with problem-solving, but it can also help with efficiency audits and improving systems within your team.
---
#4 Content Library
Where do you store your digital assets?
Where do you put your licensed images and videos so you can use them for your campaigns?
Some businesses and agencies just don't store their digital assets.
I've seen people spend hours looking through their emails for that image they need to use.
Or maybe that video is stored somewhere in a folder on their computer... but where exactly?
Some more organised businesses and agencies will use shared network drives. Or maybe Dropbox or Google Drive. But it can become a bit of a mess!
A great feature in ContentCal is the ability to add your digital assets to your campaigns. That way they're all there for your team to access. This will have a massive impact on productivity!
It's not perfect, though. Team members can add videos and images to the campaign as I mentioned. But you'll need to download the image or video and re-upload it to use it.
ContentCal will improve this. It will be great to be able to re-use assets already stored in the content library. And do this without having to download & re-upload.
Image and Video Optimizer
One really cool thing that has been added is an image and video optimizer. ContentCal can now compress files so they publish without an issue. This is actually a big issue because publishing would fail if it was too big as most social networks have a max file size.
---
#4 Social Platform Support
ContentCal fully integrates with Twitter, Facebook (pages only) and LinkedIn (profiles & pages) and so you can post your content to these platforms once they've been approved. It also integrates with Instagram, and you can post to Instagram directly via the ContentCal mobile app.
But you can use ContentCal to plan content for other networks too. No tool can support all networks out there. But with ContentCal you can still plan content in the calendar - even if it's not got full integration.
These are 'planning channels' and you're able to plan and create content for a large number of networks. Some of these include Instagram, YouTube, Google+, your blog, Pinterest, email, Snapchat and print media.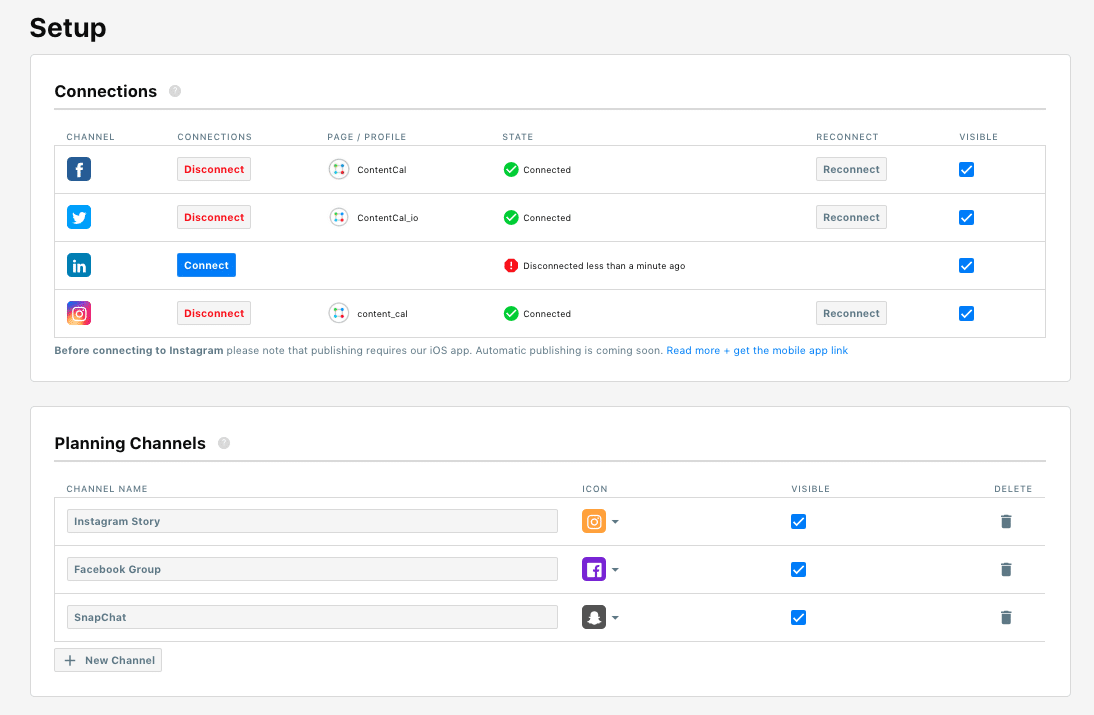 ContentCal won't be able to post to the planning only channels, but it can help you plan the content within your team. Then you're able to pass on the content to the relevant team to get it posted out or published on that platform.
Each calendar can only be set up with one of each social platform. For example one Facebook page, one LinkedIn (profile or page), and one Twitter profile. But, depending on your plan, you should have enough calendars you can set up in your account.
Link Shorteners
You are also able to shorten your links using Bit.ly. This allows you to track your campaigns via bit.ly. This is a big bonus since not all social media management tools out there integrate with Bit.ly.
Emojis
The world seems to have gone emoji crazy. Well, now ContentCal supports emojis. Before you needed to use the built-in Windows or Mac OSX emoji picker to copy and paste your favorite emojis, but ContentCal now has a built-in emoji keyboard.
Saved Hashtags
Many of us use the same collection of hashtags frequently. Now you can tell ContentCal which hashtags you use most often in the Setup area of your Calendar. What's cool about this is that, whenever you type the hashtag symbol, ContentCal gives you a list of your saved hashtags. I love this feature!
Repeating Posts
With the 2018 version, you can now repeat posts which is a huge timesaver. When you create a post, just select multiple dates for post this to appear on the Calendar!
---
#5 Reasonable Pricing (including free plan)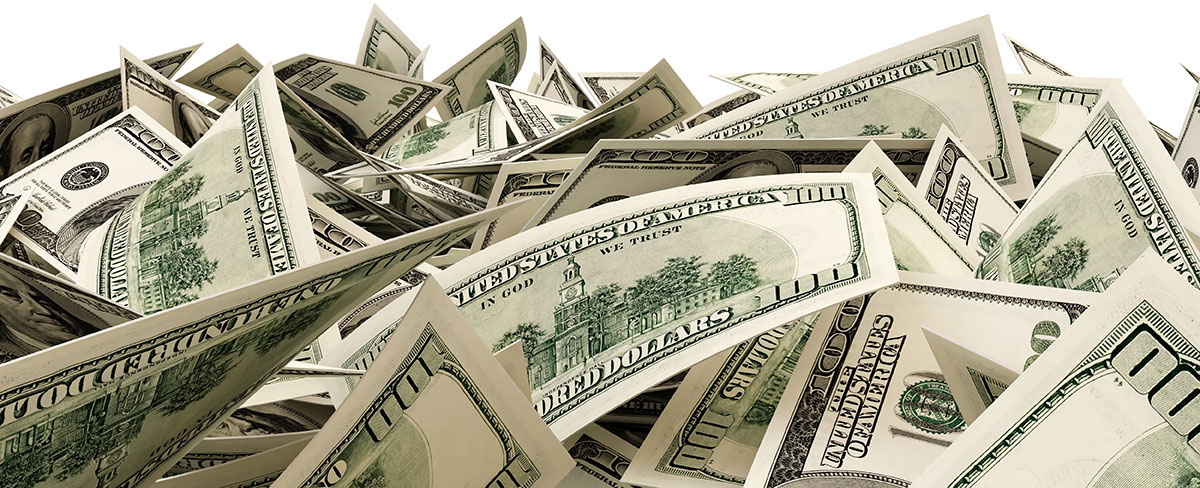 Tools cost money.
They cost money to develop.
They cost money to host & maintain the infrastructure.
They have to pay their team (you do want them to eat and have a roof over their heads, I assume!)
How about marketing, tools and a whole lot more?
While many tools used to be free or had very low fees, we're seeing things change.
Hootsuite used to have a great free plan, but it's now very limited. Their entry-level pro plan has increased from $5.99/month a few years ago to $29/month and it no longer supports teams.
2018 Update 
ContentCal has always had a very decent free plan aimed at individuals. That's still very much available. You get one user and one calendar and the ability to schedule and publish up to 4 of your social networks.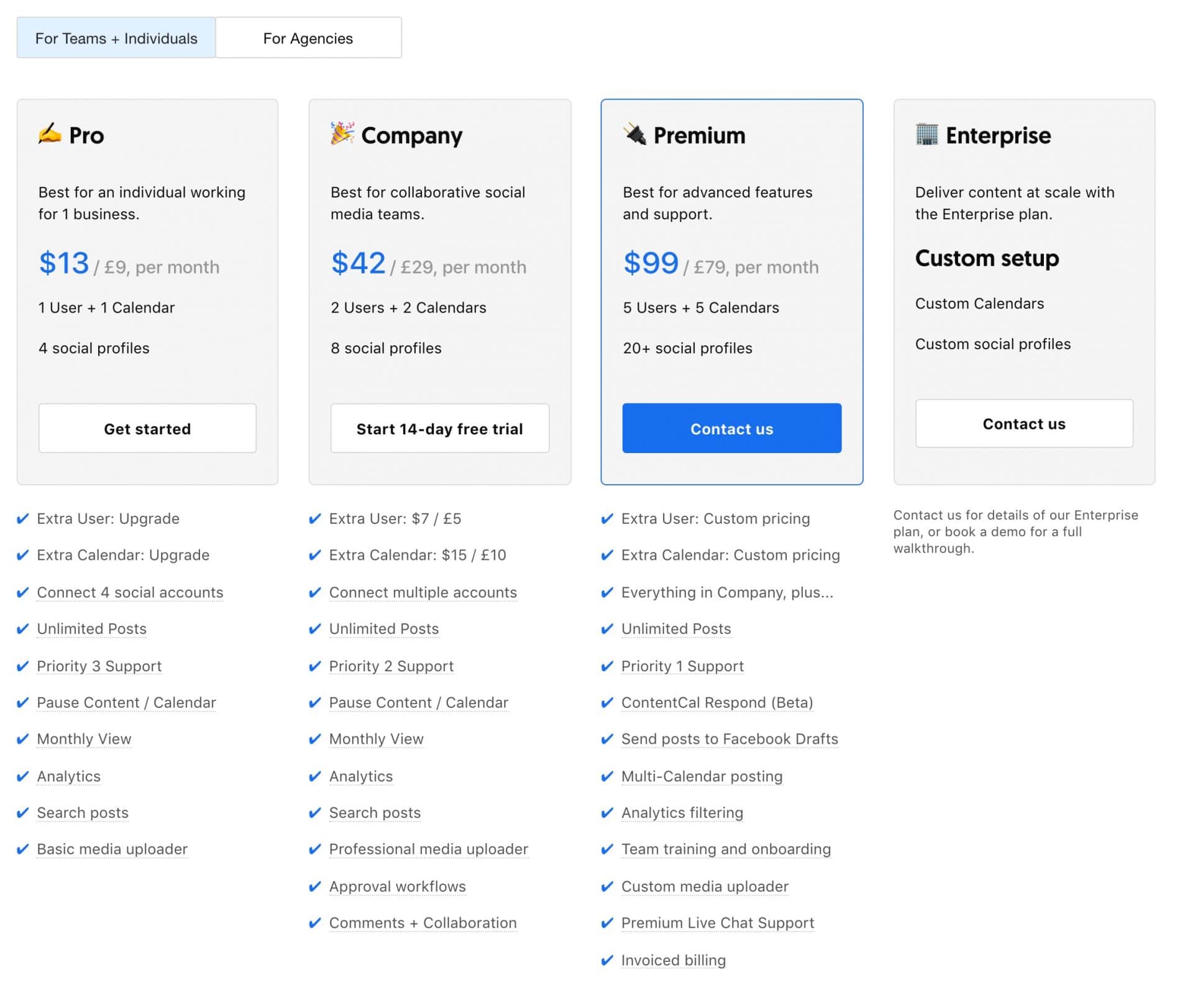 The new pro plan only costs $13 per month (£9). This includes analytics, 4 social channels, 1 user, 1 calendar, campaigns and much more. However, the pro plan will only suit solo business owners or solopreneurs. That's because you have a maximum of one team member.
For teams, you'll need the Company plan. This costs $42/mth (or £29/mth) and includes 2 users and 2 calendars. Let's compare that with Hootsuite's Pro plan. If you pay monthly, Hootsuite Pro costs $45/mth (or £40/mth) and does not support any more than 1 user. If you pay annually, Hootsuite Pro becomes a little cheaper - $29/mth (£25/mth) but ContentCal is still cheaper AND supports more than one team member!
ContentCal no longer gives you unlimited calendars or unlimited users, but the plans are pretty generous in what they give you. One thing I love is that they're really clear with their pricing structure. If you want more than 2 team members and 2 calendars, you can add more. Extra users cost £4/mth each and extra calendars cost £8/mth each.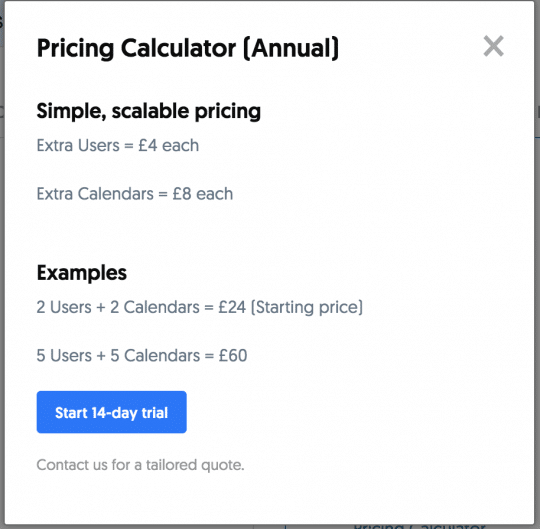 With Hootsuite, if you want to have a proper team functionality, you'll need their Team plan which costs the equivalent of $129/mth if paid annually.
You can now add extra users, calendars and analytics to all plans (except free) and customise as much as you like! Finally, you even get someone from the team to help you along the way.
If the company plan isn't enough, you can always contact ContentCal and they can create a custom plan for you. There are options for custom branding and custom planning channels so you can white-label or custom brand for your clients or business. You'll need to contact ContentCal for prices.
---
#6 Analytics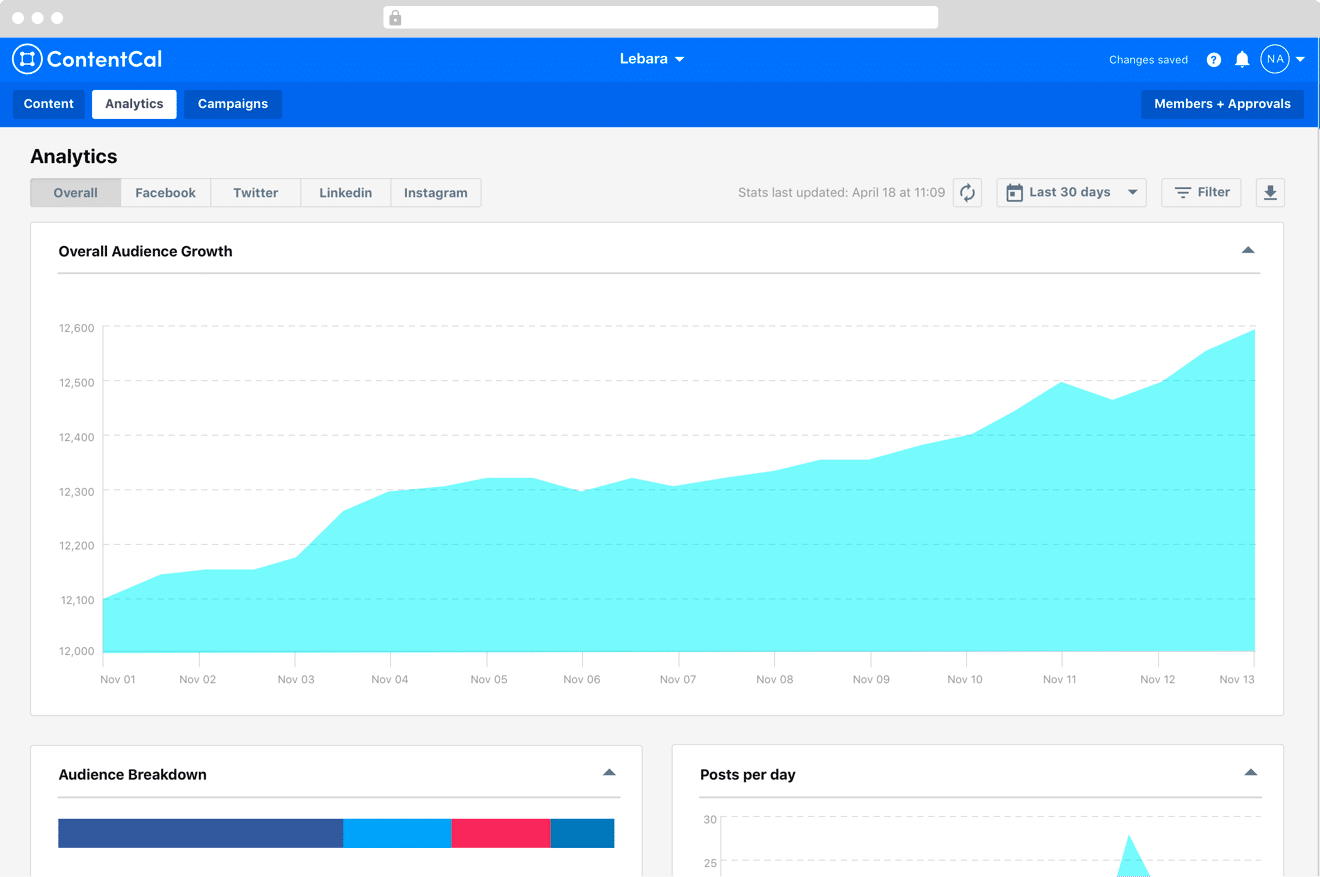 I'm really excited that ContentCal has improved their analytics. It's often such an overlooked part of any tool and sometimes added as a very basic afterthought. But being able to look back over your social media efforts and work out what worked and didn't work is vital for any social media campaign.
One great thing is that the analytics are unified across all platforms - giving you a helpful overview of how you are doing. Of course, you can filter this and view on a per-network basis too.
In the Overall tab you can view:
best time to post
top-performing posts
audience growth
engagement growth
audience breakdown (which social channels have the highest following)
One big thing to note, however, is that the analytics only display data for the posts you've published through ContentCal. So if you've ever posted natively to your platforms or used another 3rd party tool, these won't be displayed.
---
#7 Panic Button

Hopefully, this will never happen to you.
You've set up your content calendar for the next few weeks. Everything is perfect. Posts to Twitter and Facebook with beautiful images, funny and engaging videos, and powerful links to your latest blog posts.
But, all of a sudden...
There's a dreadful world event
or
Some bad publicity or controversy that concerns your business
But still, all your lovingly crafted and beautifully put together social media posts continue to be posted out as if nothing has changed.
It's not ContentCal's fault. Neither would it have been Buffer's, Hootsuite's or Agora Pulse's fault if they had continued to post out the content. That's their job, and as clever as they are, they're not mind-readers or good at reading the week's news.
So, what do you do if disaster strikes and you need to stop a tool from posting out all the content? With some tools, it's not a quick and easy job. You will end up having to remove all the posts or even revoke access to the tool from Twitter and Facebook.
Thankfully, ContentCal has a panic button. It could be a lifesaver.
It doesn't delete any posts. All it does is pause things. Once you click the panic button, no posts will be sent out.
This might be only a little feature that you never use. But, it's a feature many tools don't have and one that could really save you!
---
Other Features
ContentCal has added other features since I first wrote the article.
iPhone App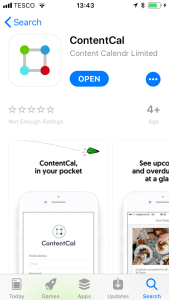 They've now released a mobile app for iPhones (Android coming soon). This allows you to see upcoming posts (or view overdue ones).
You can also add posts from other apps (such as from your web browser) to your content management workflow. This is a really helpful feature!
Posting to Instagram is now available via the mobile app. Although Instagram has recently launched direct publishing, which allows tools to directly publish to Instagram without the mobile app, it's only available to a select group of Facebook partners. While ContentCal doesn't yet allow direct publishing from the desktop app (yet!), like most other Instagram posting tools out there, it allows you to publish semi-automatically by notifying you on your smartphone and then posting directly to Instagram via the official Instagram mobile app.
---
White Label
ContentCal now has a white label option. This isn't likely to be a priority for smaller businesses, but for agencies and bigger businesses, the ability to custom brand the user interface may be a useful option. ContentCal also can give you the ability to add custom planning channels. For more information, contact ContentCal directly.
Managed Solutions
Often I ask people what their biggest obstacles to successful social media management are. People nearly always reply - a lack of time and resources.
If you're struggling with time and resources and you only have a small team, then why not outsource? There are big advantages in getting a virtual assistant or a team of VAs to help with the day to day social media tasks.
ContentCal is unusual in that they offer managed services. This allows you to access their team to help manage your content. This can reduce your overheads and free up time for your team.
They offer a wide range of services including social media strategy, analytics, content writing, content amplification and paid media/advertising. It's important to say that I've not used their services, but it's worth enquiring to see if it will suit your situation.
Summary
ContentCal is not going to be for everyone. But it's a great fit for those businesses or organisations that have a team of people creating and managing content.
No tool does everything. You know, the One Tool that Rules Them All, just doesn't exist. Some businesses will need another tool as well as ContentCal. One that helps with engagement, one that gives better reporting and analytics. Perhaps a listening tool as well. But ContentCal has been growing in functionality, and now that it has built-in analytics, it may be closer to an all-in-one tool now.
But ContentCal is going to be a perfect fit for some - and really turbocharge efficiency.
What do you think? Is ContentCal worth checking out, or are you underwhelmed? I'd love to know what you think in the comments below.