CALLING ASPIRING AND ESTABLISHED LIVE SHOW HOSTS
Confidently Launch Your Live Show & Podcast
in Only 10 Days
DON'T MISS THE NEXT ENROLMENT
Get the tools and skills you need to go live like a pro with personal coaching with me from.
REGISTER FOR THE NEXT INTAKE (PROVISIONALLY SEPTEMBER 2021)
One of those rare courses that is value for money and does exactly what it promises
Robin Kirkley
Build your audience, authority and impact
Being able to speak confidently is one of the most valuable skills you can bring to your business, and live video is the fastest way to create real connection with your audience.
Imagine what your life (and business) would look like if you could easily hook people into your stories and have them asking for more..
Or being able to confidently turn up live and say what you want to say without hours of pre-prep...
Or being forced to shift your business onboarding because so many of your ideal clients and customers reach out to you after watching you on YouTube.
But there is a problem…
...going live is not as easy as people say it is.
Hitting the Go Live button on your phone and saying what you want is only part of the equation.
To confidently launch you also need to master your mindset, your systems and your processes.
And mindset is the biggie that most people miss out on when they DIY their launch.
These are the most common hold-ups I've encountered working with hundreds of entrepreneurs launching their lives…
Are any of these familiar?
"Feeling Like an Idiot" Syndrome
What this looks like:
Worrying about...
Perfectionist & Procrastination
What this looks like:
 I can't launch yet because I need...
You need to know that these are all TOTALLY NORMAL.
They happened to me when I first started, and almost every single one of my clients when we start working together.
This is why I'm giving you the exact process you need to engineer your success.
You'll banish these thoughts and feel excited to get out and start building next-level relationships with your people.
Just like Dr Jo North did when she joined in March. Now she's confidently recording LIVE video for her new show, The Idea Time Show...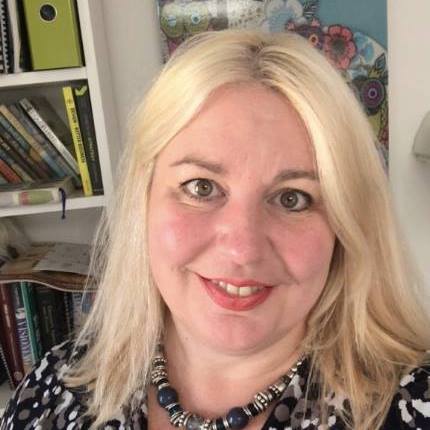 You've helped me enormously with your programme on how to get confident, live video out there… not just something that I say I'm going to do, not just something I've been thinking about and talking about, but actually doing it
Dr Jo North
Host of The Idea Time Show
What you need is a process that gives you the tools, skills and resources you need to produce addictively engaging live shows and podcasts.
A process that gives you personalised support so you can build a custom setup that suits you and your personality.
A process that's been tried and tested by hundreds of entrepreneurs before you.
(aka- your personalised master plan for going live confidently)
The course is built around this process.  Designed with confidence building at its core, you'll be able to personalise your set up with "steal all of my stuff" expert mentorship and get ongoing support to take you to pro level confidence as you hit the button to Go Live.
In week one I'll walk you through this process so you can upgrade your skills and your systems before you practice your new setup in week two.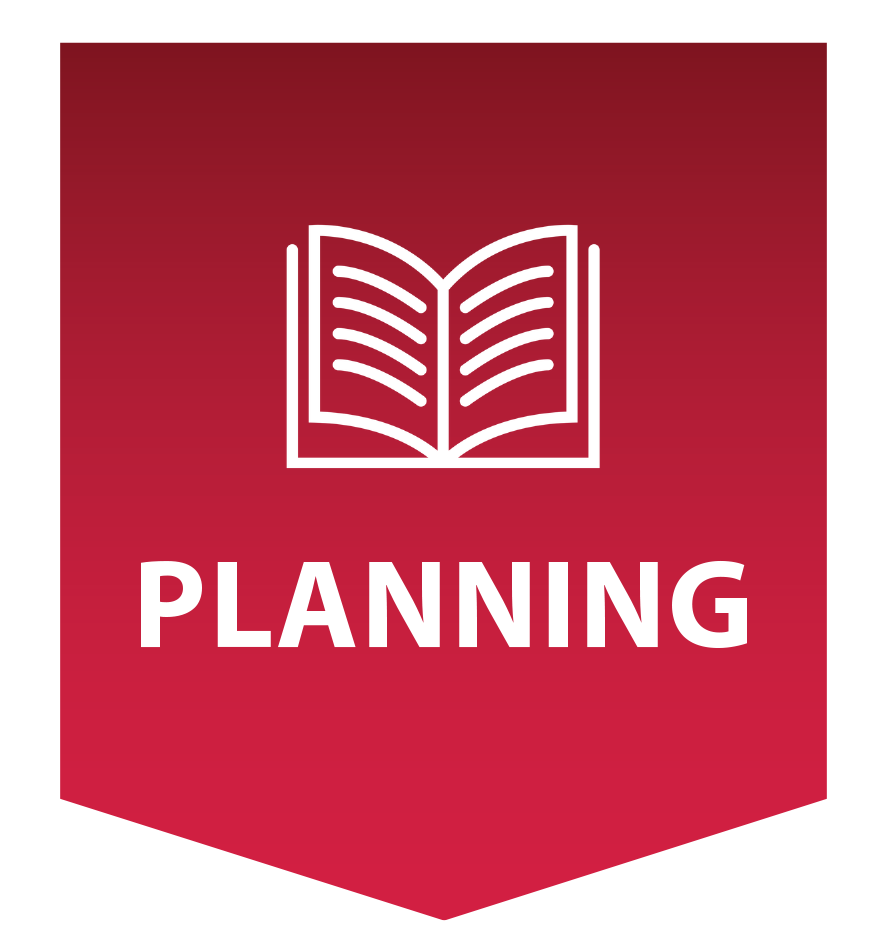 Learn your "secret sauce" and get a fail-proof strategy in place for your show. Most people skip this step, but this foundational element will keep you producing addictive content consistently.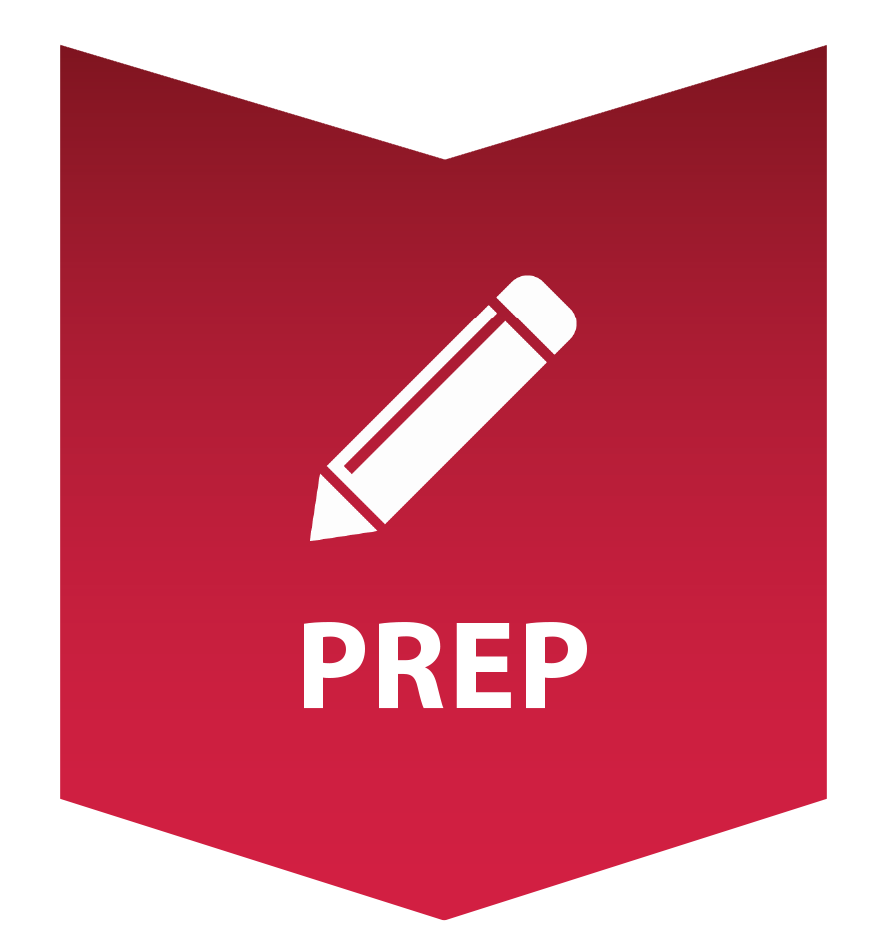 Get hooks, intros and templates that will teach you how to boost audience engagement so you can keep people listening for longer. Increasing their interest and boosting your position in the algorithm.
You'll also learn what to do when things go wrong so you can confidently go live no matter what.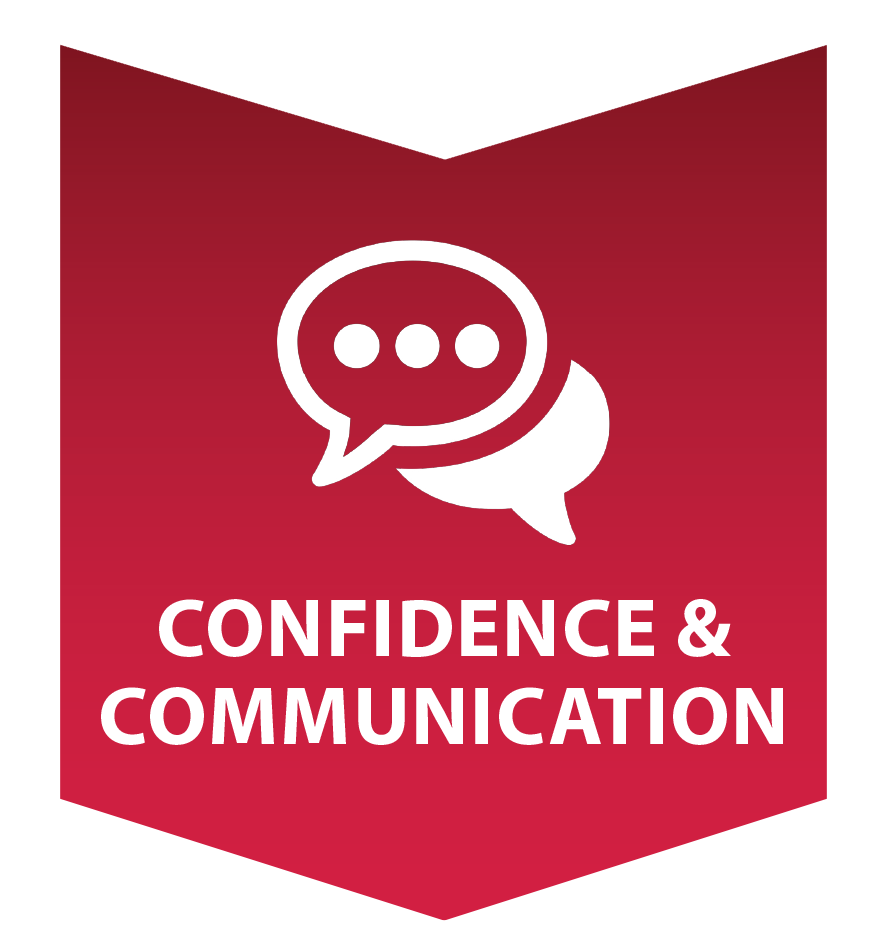 Get over your fear with my Confident Live Warmup Formula, which will teach you how to re-channel your nervous energy into "heightened authenticity" so you're turning up as you… but with more engaging energy.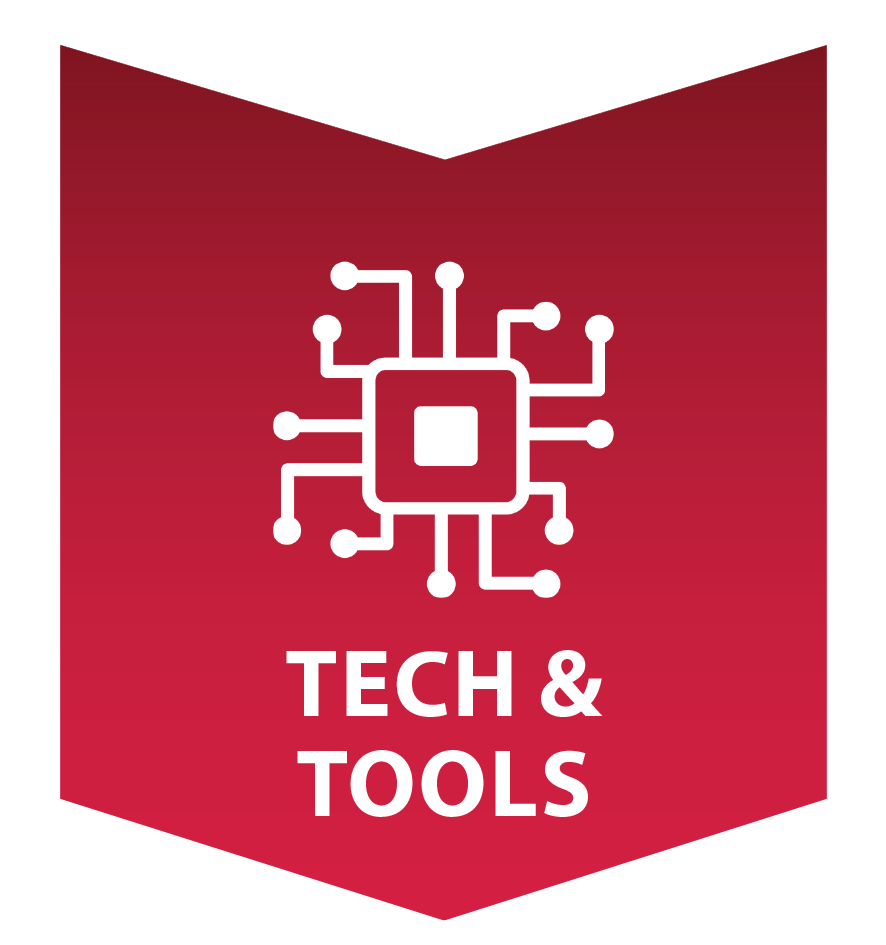 Build your custom home set-up whether you're bootstrapping your first studio or upgrading to pro level tech.
Daily Q&A sessions with me means you can get personalised help to make this as simple or techy as you want.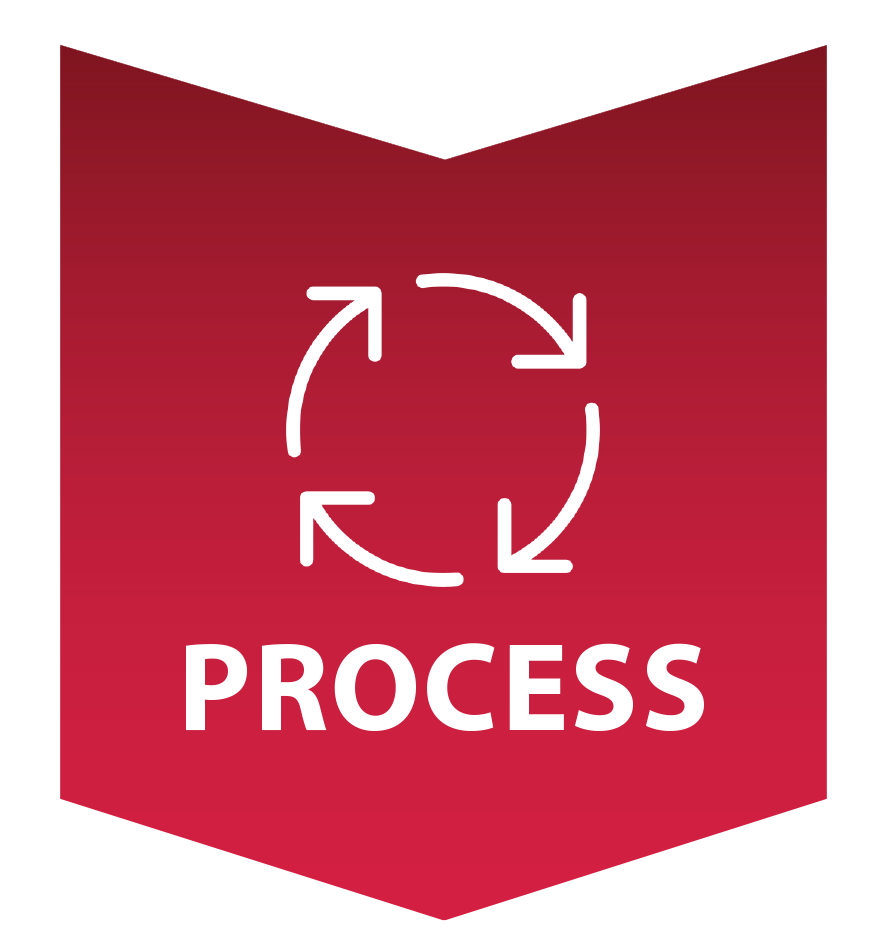 Steal all of my templates, my process for reaching out to guests, and my entire process for going live (including my run of show) so you can fast track all the most common mistakes to create a professional show, fast.
If you've heard me talk about the 5 Ps of Live video, I'll be taking you through each of of these in detail.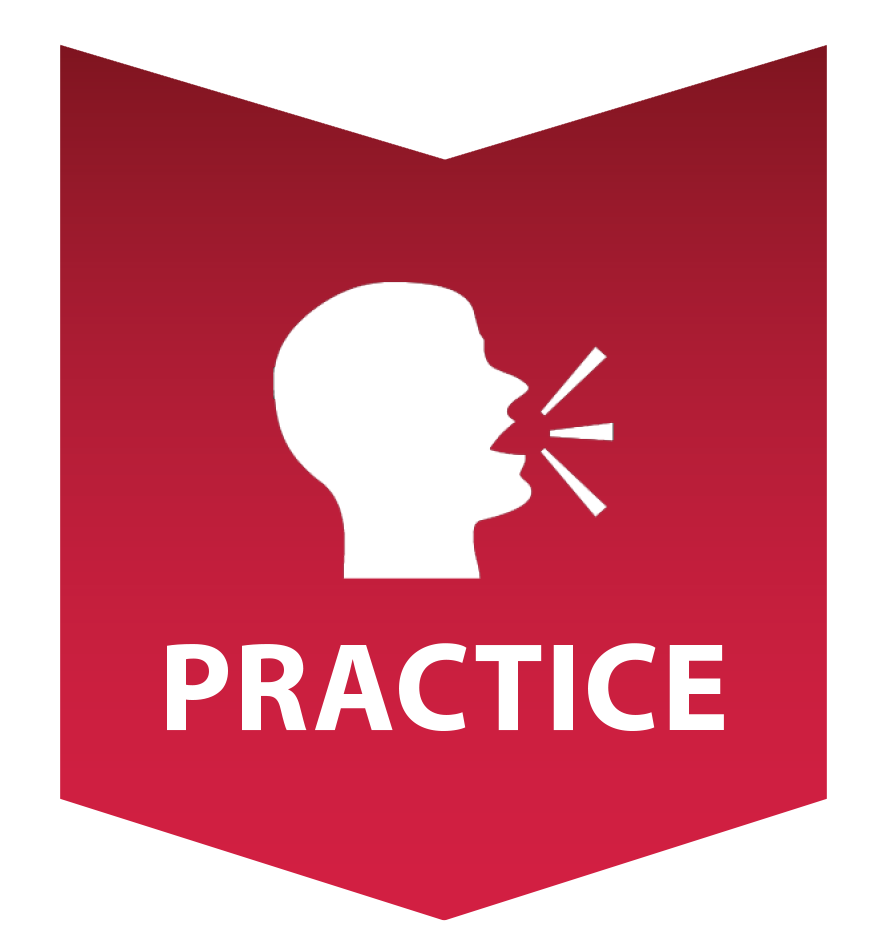 Practice makes perfect builds confidence. By now you'll have your tech set up and your processes in place.
Now, you're going to test and practice in structured live tests into our cohort only, a supportive FB group where you'll get feedback from me.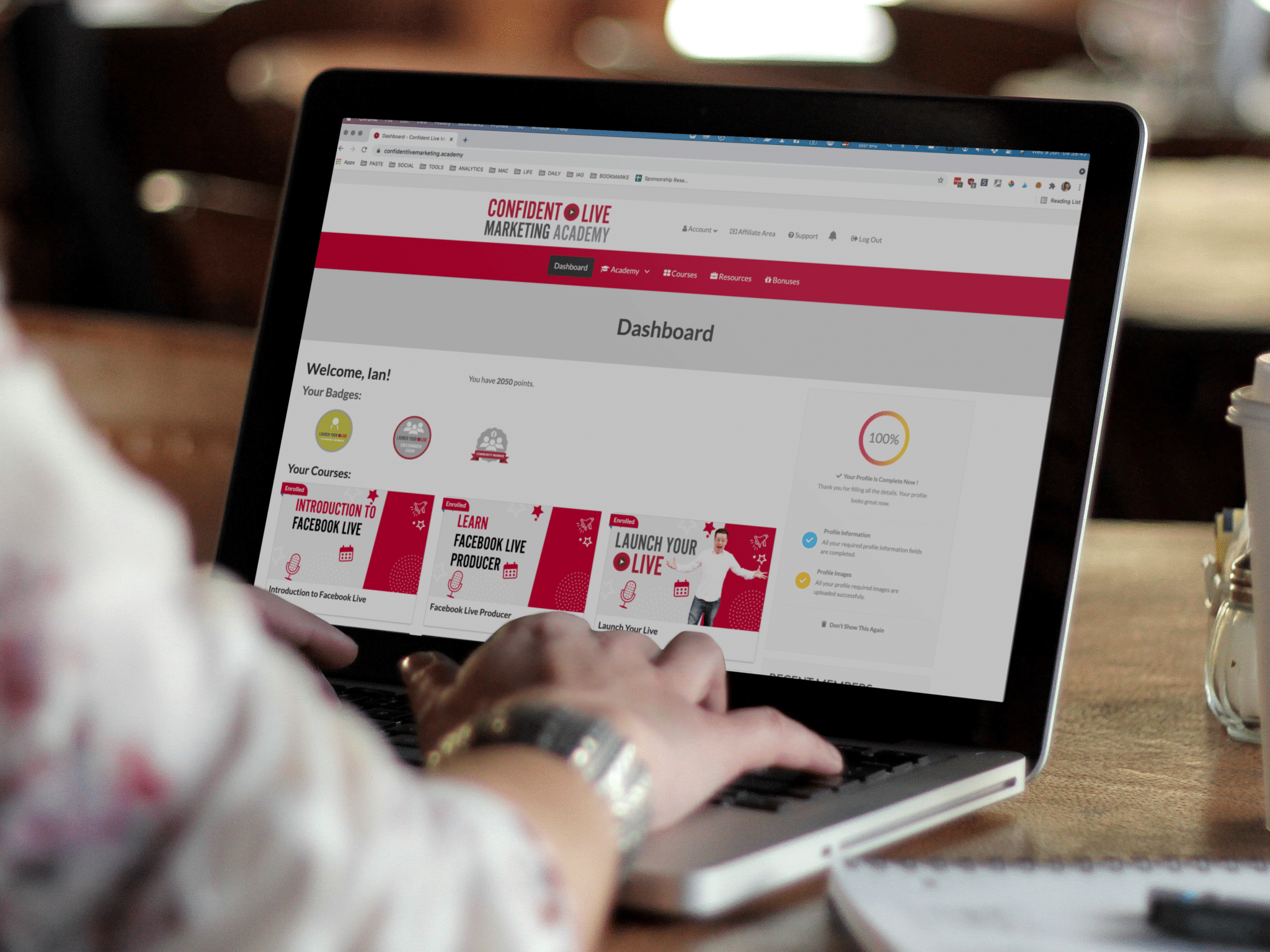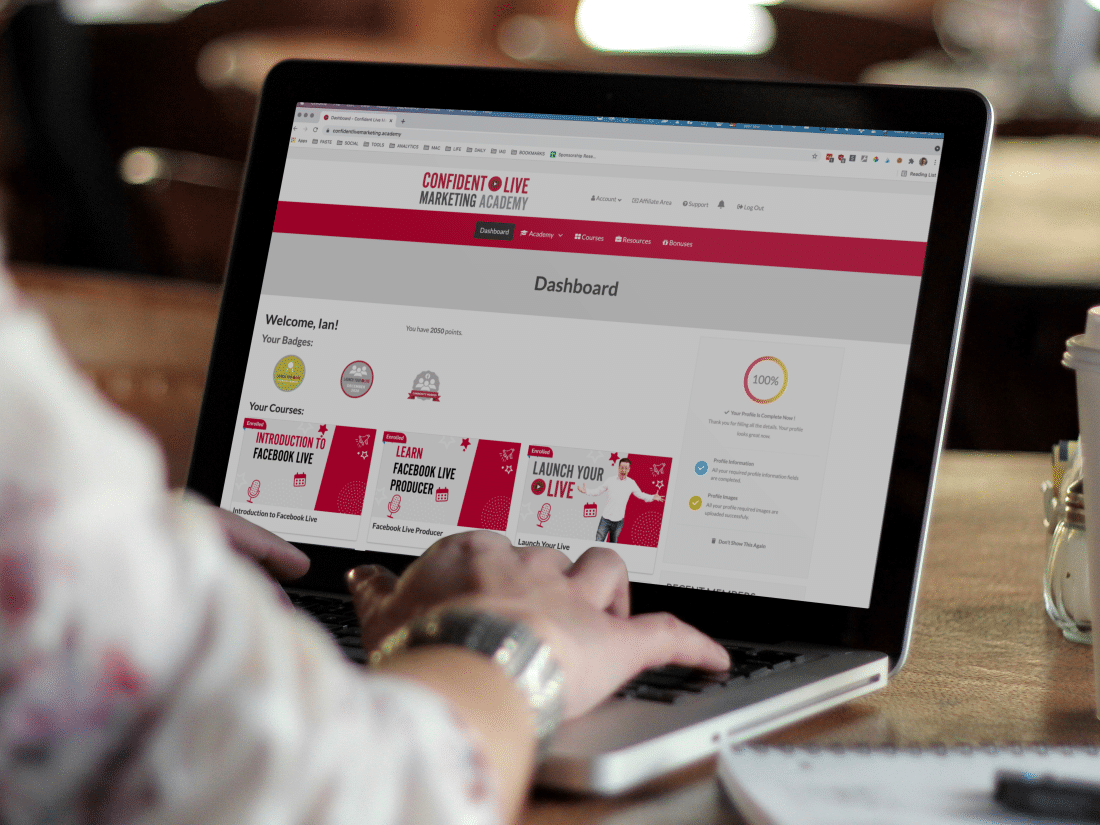 WEEK 1: Learn the process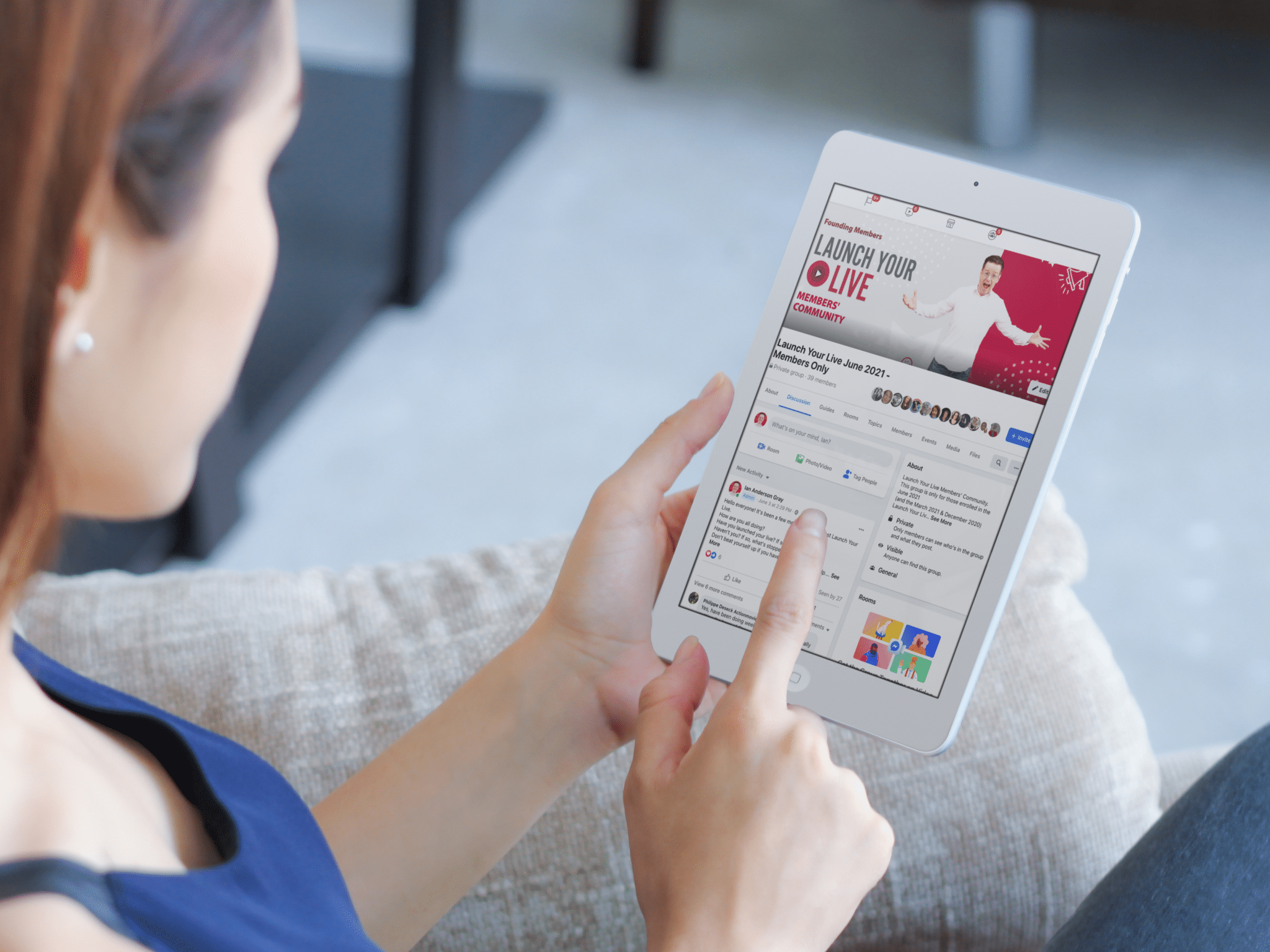 What our graduates are saying
"It's a fun course that is broken up into bite sized pieces. So it's not overwhelming at all, even though you go from beginner to as advanced as you really want to go."
Katy Simpson
Host of the Thrive with Live Show
 "Connecting with everybody in the course has been absolutely phenomenal. I've met some really amazing people. And we are scattered all over the world."
Phillipe Deseck
Action Movie Makers Training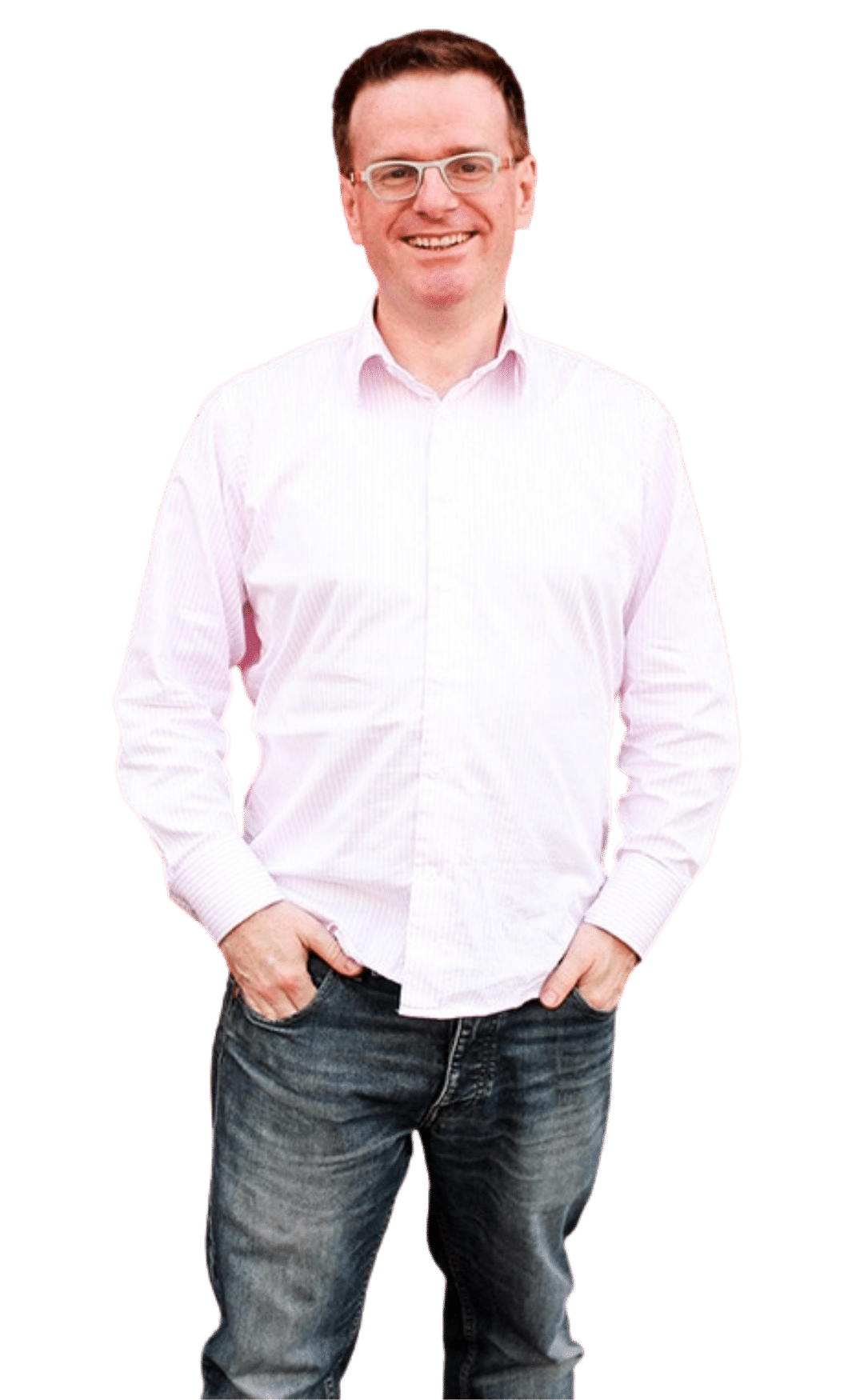 Hi, I'm Ian!
I'm an international speaker, tech geek and LIVE video convert/addict/fanatic. And I have a confession to make...
Back in 2016, I was the reluctant live video guy. I wrote an article about going live on Facebook, and 6.5 million page views later I had to bite the bullet and start going live.
I made all the mistakes people make when they first start going live and I'm here to share these with you, so you can fast track to launching your live show without dropping into the cavernous craters I fell into on my journey.
One thing most people don't know about me?
I used to be a professional singer (and still teach voice at the Royal Northern College of Music Junior School). You'll see some of the techniques I perfected in the Confident Live Warmup Formula which will become your secret weapon for success.
This course is everything I have learned from hosting over 300 of my own live shows and as a coach to other live broadcasters who are enjoying using their shows to drive more traffic into their businesses.
Join now, and here's what you'll get...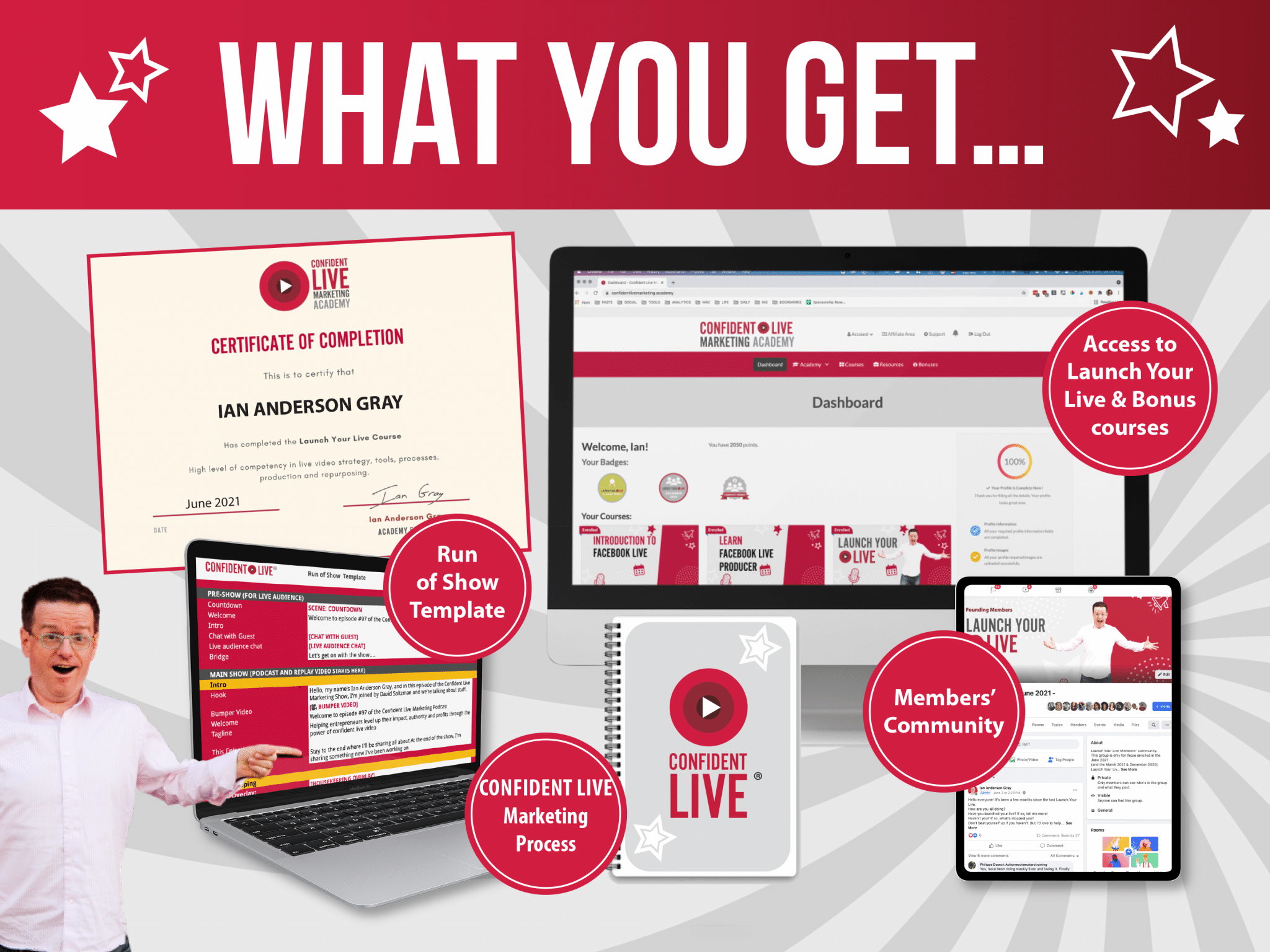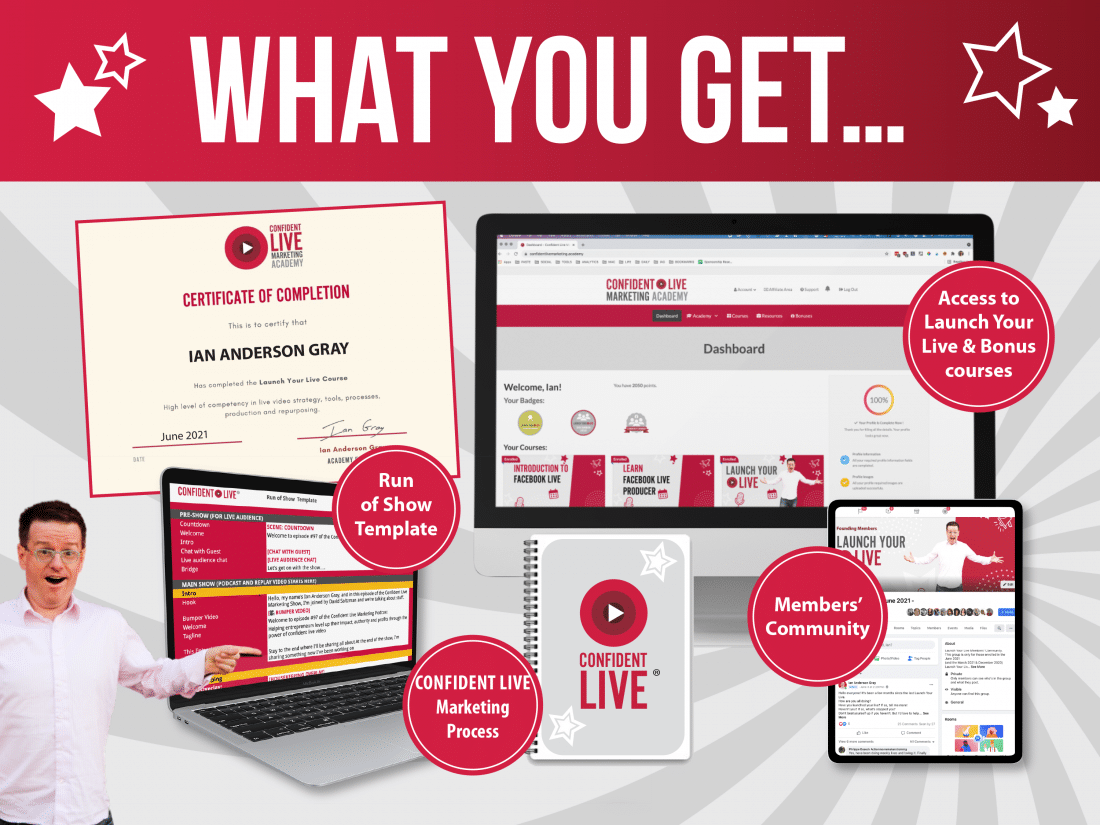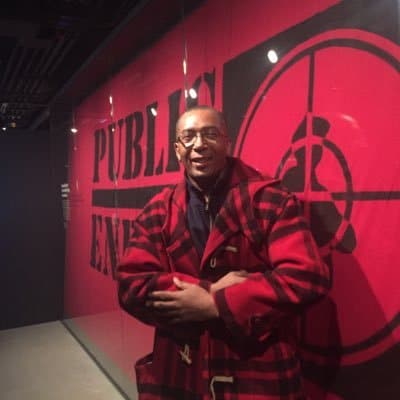 "I'm a Retired Military Veteran and I would like to say that Ian Anderson Gray's Launch Your Live Show is one of the best 10-day courses that I ever participated in. Everything from the price, to the class format, resources, class participation, 'live Zoom office hours'. This is the course to take if you are interested in Launching a Live Show with confidence while gaining experience and knowledge along the way."
Lorenzo Selby
Some things you might want to ask me
The people who make the most progress tend to ask the most questions. So I've distilled the most frequent queries to help you make the right decision for you.
You're still here, so watch this...
Boost your confidence and your tech geekery just like these business owners & entrepreneurs.
"Join the course tomorrow, no issues, you'll have no qualms about it. You'll love it."
Carl Sullivan
Host of the Carl's Bearded Banter Show
It's one of those rare courses that is true value for money and does exactly what it promises. You will be able to launch your live show at the end of the course, even if you start small (like I did). You can even start privately if you're a bit shy, but other students are so helpful and encouraging that you should be over your nerves in the first week. Ian is an enthusiastic and caring teacher, and is very generous in sharing his knowledge and experience. There are LOTS of resources, and links to get discounts on essential hardware and software. I have been hesitating for years, and now I'm live.
Robin Kirkley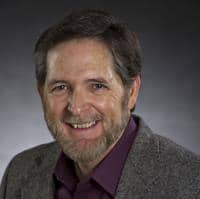 This program is invaluable if you're thinking about creating a live show. Ian's processes, based upon his own successes and failures, is easy to follow and easy to implement. After completing it I feel fully capable and ready to launch my live. You won't be disappointed - I know I wasn't.
Gary Barclay
© 2021 Ian Anderson Gray & Seriously Social Limited