---
Welcome to Episode #8 of Seriously Social News for Friday, 1st February 2013.
There's a lot to squeeze into this episode with more information on the Microsoft Surface Pro, a new 128Gb iPad, Office 2013, Blackberry rebrands, a potential new look for Pinterest, Twitter goes down yet again, Twitter accidentally promotes porn on its Vine app, and the HMV official Twitter account is hijacked by disgruntled employees.
Seriously Social News is a short weekly round up on all that is new in the world of social media, the internet and technology. With so much happening in the world of social media and technology, it's difficult to keep up with the latest news that affects you.
You can subscribe on iTunes, listen on the Seriously Social Soundcloud page or subscribe to the podcast RSS feed.
Show Notes
Microsoft, Surface Pro, New iPad & Office 2013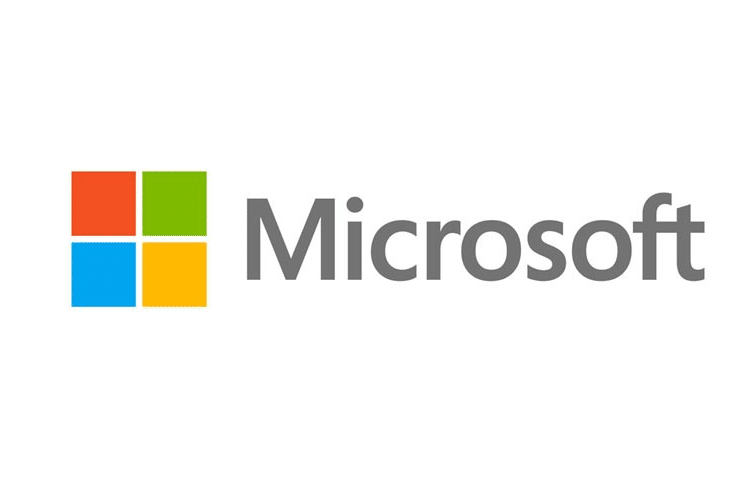 Last week we mentioned that Microsoft's high end tablet, the Surface Pro, will be available in the US from February 9th. Since no one has been able to get their hands on the device, it's difficult to talk about it in any great detail, however Microsoft have released the specifications. The Surface Pro has a full high definition wide screen (1920×1080), two 720p cameras, an SD memory card slot to upgrade the memory and a memory display port. Unfortunately it seems that available memory is going to be an issue according to The Verge with the 64Gb version only having 23Gb of usable storage. This is because the operating system uses up a lot of space giving far less for extra applications, documents and media files. In a move viewed as savvy by many in the industry, Apple have announced they will be shipping a new 128Gb version of the iPad 4 from February 5th- just days before the launch of the Surface Pro. The new 128Gb iPad will cost $200 less than the 128Gb version of the Surface Pro at $799 and a 4G version is available at $929. Microsoft decided to make the Surface Pro Wifi only. There are big advantages with the Surface Pro over the iPad including being able to run full desktop applications and being able to upgrade the memory via the memory card slot.
Microsoft launched the latest version of their flagship Office Suite, Office 2013 on January 29th. The home and student version cost £110 with business and professional versions costing £220 and £390 respectively. Although there are some changes including an updated look and feel, there isn't a huge amount new, with some tech journalists wondering what the Office Team have been doing for the past 2 and a bit years since Office 2010 was released.
---
RIM becomes Blackberry
Troubled mobile phone manufacturer, RIM (Research in Motion) have announced that they are changing their name to…. Blackberry. With Android and iOS phones and tablets smashing sales of Blackberry devices, many have put RIM on a death watch and asking what can they possibly do to reverse their decline. The answer (as well as changing their name) is the release of the new operating system, Blackberry 10, or at least that is what they are hoping. The brand identity change and new operating system was announced at the Blackberry 10 launch event in New York on Wednesday 30th January by CEO Thorston Heins. The new operating system will run on the Z10 and Q10 handsets. The Z10 handset which boasts a 4.2″ touch screen will be launched in Canada on February 5th, the United Arab Emirates on February 10th and US users in March. Customers in the UK have been able to get their hands on it as of yesterday- January 31st! The Q10 device which has the ubiquitous QWERTY keyboard and a 3.1″ 720×720 screen has had no launch date announced- stay tuned!
---
Pinterest to Redesign
Photo and video "pin and share" social network, Pinterest are testing a new look with a small set of users who signed up as testers.There will be a new navigation dropdown which will give access to all links and options. The pinned items themselves will be made bigger and the loading time of the page will be faster,
---
The Return of the Killer Twitter Fail Whale
On Thursday this week, Twitter experienced outages throughout the world. This is the 2nd time this has happened in a 10 day period. According to Twitter themselves, the outages affected both web and mobile users between 7am and 9.50am PST. Users were unable to access the site or experienced very slow loading times and has got people asking if Twitter have invested properly in their network infrastructure.
---
Vine Porn
We mentioned Twitter's new iOS video looping app, Vine in last week's Seriously Social News. Vine makes it easy to produce 6 second looping videos and sharing them as animated gifs. It's proving popular. Since it was released it has shot up to number 1 in the social category of the Apple App Store and in the top 10 of the overall free app chart beating Cinemegram and Viddy. Some businesses and brands are trying out the new app to see if it can be useful in their marketing, but it's still too early to tell if it's worth while. Unfortunately in an embarrassed to Twitter who own Vine, a pornographic clip appeared as an editor's pick right right at the top of the screen. Twitter quickly apologised, removed the offending clip and put it down to human error. However it's feared that Vine could end up being used by pornographers, particularly since Vine's terms and conditions don't ban such content. However any such content should have a warning attached to it and should not play automatically. Do you have any thoughts on Vine? Let us know in the comments on the show notes.
---
HMV staff hijack Company Twitter Account
Music retailer HMV which opened it's first store in London in 1921 went into administration on the 15th January this year to the dismay of many and the threat of stores being closed and big job cuts. Yesterday the company's official Twitter account @hmvtweets was temporarily hijacked by disgruntled employees who were apparently being sacked. One of the tweets made the accusation that 60 people were being fired at once and supposedly quoting the marketing director as asking how can he shut down twitter. The tweets kept coming with other accusations including one that claimed that the HMV Twitter account had been set up by an unpaid intern some years ago. Control of the Twitter account was returned and the tweets were later deleted with a new tweet saying "One of our departing colleagues was understandably upset. We're still here though, thanks for supporting hmv through these challenging times". It does beg the question as to how the Twitter account was hijacked so easily. Twitter doesn't make it easy to share accounts amongst a team since the password has to be shared with everyone. This is why a social media management tool such as Buffer, Commun.it or Hootsuite is so valuable. Looking through HMV's tweets it seems they use the Twitter website to manage their tweets which makes it fairly unsurprising that the security breach happened.
One of our departing colleagues was understandably upset. We're still here thou, thx for supporting hmv thro these challenging times

— hmv (@hmvtweets) January 31, 2013