---
Welcome to Episode #25 of Seriously Social News for Friday, 7th June 2013.
As usual Facebook and Twitter have been launching lots of new features as have LinkedIn and Evernote. I also discuss Windows 8.1, Buffer and the latest news from the mobile phone world.
Seriously Social News is a short weekly round up on all that is new in the world of social media, the internet and technology. With so much happening in the world of social media and technology, it's difficult to keep up with the latest news that affects you.
Subscribe
You can subscribe on iTunes, listen on the Seriously Social Soundcloud page or subscribe to the podcast RSS feed.
---
Show Notes
Facebook
There have been quite a few news stories regarding Facebook over the past few weeks. There was some excitement in the rumour that Facebook was going to purchase social navigation app, Waze for around $1 billion. However the deal seems to be off. According to All Things D the talks dissolved over whether or not the Waze team who is currently based in Israel would transfer over to Facebook head office in California.
Facebook have taken a leaf out of Twitter's book and is starting to offer verification of profiles and pages. Facebook is offering verification to the accounts of celebrities, public figures, big brands and businesses and you will know they are verified by a blue tick or checkmark to the right of their name on their profile or page. It's frustrating that, like Twitter, Facebook are not explaining how the verification system works and you are not able to apply for verification. However if you believe your profile or page is being impersonated, you can always report a fake account to Facebook– but there's no way to apply for that nice blue tick I'm afraid!
Facebook Waze
Facebook Verified Profiles
---
Microsoft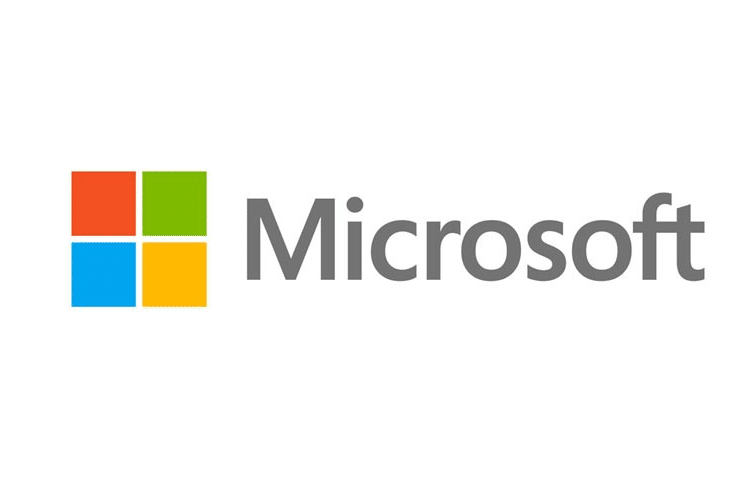 After a lot of reporting Microsoft have finally announced Windows 8.1 and what it will give you. This is the first time Microsoft have offered an upgrade to a version of Windows mid-cycle and it is certainly good news that this will be offered to Windows 8 users for free. Windows 8.1 will be released to developers as a preview later this month and available to customers after the Summer. As well as Internet Explorer 11 and touch enhancements for apps Windows is bringing back the Start button- but it's just the button- not the start menu you may have been accustomed to. Clicking the start button will take you to the start screen so it isn't going to be terribly useful. I still recommend using an app called Start8 which brings back the power of the old start menu.
Windows 8.1
---
Twitter
Twitter has been on a roll over the past month with huge numbers of updates including 2 step authentication via SMS which I mentioned recently. In a welcome move Twitter lists have been made much more powerful in that you can now have up to 1,000 lists- up from 20 and each list can have up to 5,000 members- up from 500. I'm personally very happy that Twitter have done this as I use Twitter lists all the time to follow different sections of people I follow. I have a local list for people and businesses in my area, and a tech list for all the top tech news.
I was disappointed that Twitter decided to launch its looping video mobile app, Vine, for iOS only a while back. Well Android fans rejoice, because you can now get in on the video looping fun too! Currently the Android version is a little behind the iOS one, in that it is doesn't allow the use of a front-facing camera and there is a lack of search, mentions, hashtags, and the ability to share to Facebook. However according to the announcement on the Twitter blog, these features should be rolled out over the coming few weeks.
Twitter have also made it easier to edit your profile- just by clicking the edit button and editing inline. You can upload an image or use your webcam to take a quick snap.
It might not sound like much, but Twitter have updated the composer window on their iOS and Android apps to make it easier to composer that perfect tweet. iOS users may notice the window is now wider with no borders bringing it in line with the Android version. You will also be able to see the full photo that you upload where as before it was cropped. For a full list of the changes check the links in the show notes.
The final big news from Twitter is that they've updated TweetDeck. I have to say I was really surprised at this since Twitter seem to have gone out of the way to strangle the growth of the socal media dashboard recently. Despite users not being able to manage Facebook profiles, the new look and feel is really well thought out and a lot more streamlined. I love it! There is now a narrow sidebar on the left which gives you quick access to all of TweetDeck's tools and you can fit more columns on the screen. What do you think? Do you use TweetDeck? Let me know!
Twitter Profiles
Vine comes to Android
---
LinkedIn
LinkedIn have been the latest social network to add 2 step authentication to make logging in more secure. Like Twitter, LinkedIn have chosen to do this using SMS. When you log into LinkedIn using your username and password you will then be sent a text message to your phone with a verification number. Once you enter this number on the LinkedIn website you will be logged in. If a hacker were to ever get your password they still won't be able to log in unless they also had your mobile phone. Unfortunately SMS based 2 step authentication relies on a mobile signal- so if you happen to be in a mobile black spot then you won't be able to receive the text message. Also, text messages aren't very secure and it is technically possible for a hacker to gain access to them. Nevertheless, LinkedIn are doing the right thing in adding this extra layer of security, but I am hoping they will also add more secure methods such as Google Authenticator in the near future.
If you are a premium member of LinkedIn, you'll no doubt be aware of the section that allows you to view who has viewed your profile. LinkedIn have greatly expanded the section and it's now much more useful. As a free member you still get some information, but it is as before- fairly vague. Does this make you want to upgrade to a paid LinkedIn account? Let me know what you think!
LinkedIn 2 step authentication
LinkedIn redesign – who is looking at your profile
---
EverNote
It isn't just social networks that have added 2 step authentication. My favourite note taking app, EverNote has just added it too- and they've done it properly by offering integration with Google Authenticator. If you use EverNote- go and enable it now!
Evernote 2 Step authentication
---
Buffer and FollowerWonk
I love the social media tool, Buffer- which was one of my 10 Must Have Social Media Tools for Small Businesses. Buffer allows you to post to most of your social networks at scheduled times throughout the week. You can post to your Twitter accounts, Facebook profiles and pages, LinkedIn profiles and groups and app.net. Buffer don't tell you the best times to tweet, so you have to use your intuition or use another app such as Tweriod which will analyse your followers and tell you when they are most likely to read your tweets. This week, Buffer have teemed up with social media tool, FollowerWonk. It's a bit of a bizarre name, but it is a very powerful tool which was bought by SEOMoz (now Moz) back in August 2012. What makes this feature from FollowerWonk more useful is that as well as giving you the times when most of your followers are likely to read your content it also gives you the option to choose the times that the people YOU follow are more likely to be on Twitter. I've yet to use it myself, so I will report back once I have had a go. However I still think it would be more useful if the tool worked out when the people you actually connect with regularly are more likely to be on- or the times of the people you actually want to reach are on. I am hoping that social media relationship tool, Commun.it might be able to offer something like this in the future- they have all the data!
---
Mobile Devices
And finally, in mobile phone news this week, the iPhone 4 could be blocked from being sold in the US in a surprise ruling by US courts. The Samsung Apple war seems to be in no rush to end, especially since Apple intend to appeal on the ruling which is to do with a 3G patent which Samsung pledged to licence freely. Samsung have announced two new phones to their Galaxy range- the Galaxy S4 Mini and a more rugged version of the S4 called the Galaxy S4 Active. The Active phone is waterproof down to a depth of 1 metre and can be submerged for up to 30 minutes which should be fine if you are one of those people in drop your phones in the toilet. The specifications are the same except the Active has an LCD screen as opposed to the AMOLED screen on the standard S4.
Google announced that they were going to sell the Samsung Galaxy S4 through their Play store with the stock Android operating system on- that's without all the extras from Samsung. Now HTC One fans can potentially rejoice in the news that Google will be selling a stock Android version of that handset.
iPhone 4 banned
Samsung Galaxy S4 Active
HTC One goes Stock Android
---