---
Welcome to Episode #13 of Seriously Social News for Friday, 8th March 2013.
This week both Facebook and Google+ have big makeovers- and this means BIG images! It might have been a good week for Facebook and Google, but it hasn't been great for Microsoft with a pricing mistake and a U-turn on Office 2013 licensing. Also in the news- Quora release a reviews section, Twitter kills off mobile versions of popular social media management tool TweetDeck and hopefully you'll get time to listen to the bit on the Apple iWatch- all in this week's Seriously Social News!
Seriously Social News is a short weekly round up on all that is new in the world of social media, the internet and technology. With so much happening in the world of social media and technology, it's difficult to keep up with the latest news that affects you.
Subscribe
You can subscribe on iTunes, listen on the Seriously Social Soundcloud page or subscribe to the podcast RSS feed.
---
Show Notes
Facebook Redesigns News Feeds
Facebook announced a complete redesign of their news feed on Thursday this week at a press event at its headquarters in Menlo Park, California. Facebook originally launched news feeds back in 2006 and although there have been changes along the way as well as the introduction of Time Line and Graph Search, this is the most radical change since then. The new design is meant to be more visual and less cluttered. Mark Zuckerberg tagged the change as "Goodbye Clutter: Hello bright, beautiful stories" and highlighted three things that the new design is focussed on- Visually engaging stories, a choice of feeds to focus in on the topic you are interested in and a constistency across all platforms including different mobile devices, tablets and computers. The news stories are much wider, giving more room for bigger images and of course- you guessed it- adverts!
Users can choose from a number of feeds to dig deeper into specific news stories from their friends and people and pages they are following including general news feed, most recent, all friends, photos, music, following, games, groups and more. The navigation is changing too with a colourful icon strip on the left hand side, and Facebook are making it easier to navigate without having to keep returning back to the home page. The new news feed is being rolled out slowly  but if you want to be first in line you can join the queue by signing up on the news feed page at www.facebook.com/about/newsfeed. We are told that the Facebook iOS app will be updated with the new experience in a couple of weeks time, where as poor Android users like myself will have to wait a little longer.
---
Google+ Goes Big
On Wednesday this week, Google's social network, Google+, has made some big changes to the profile section, and by big I mean big images. Your profile cover image has increased in size dramatically. The size of the cover image used to be up to 940X180 pixels, but now it is up to 2120X1192 pixels. This means Google+ profiles are going to look really crisp and clear on Retina displays such as the iPad, iPhone and Retina Mac Book Pros. The original images you use don't have to be quite that size and can be as small as 480X270, however such small images will look very pixelated. As well as a bigger cover image, Google+ have spruced up the about section of users' profiles- making them cleaner and putting information in more organised coloured boxes. Google have also added a Facebook style "View Profile As" feature that allows you to view your profile as a specific person or circle would see it. This is a welcome feature as it enables you to check which bits of information you are happy to share with your family, friends, acquaintances or the general public. A new local reviews tab has been added to users' profiles beside the about, posts, photos, YouTube and +1's tab. This lists all the reviews that user has created in one place.
---
Microsoft Makes a few Boo Boos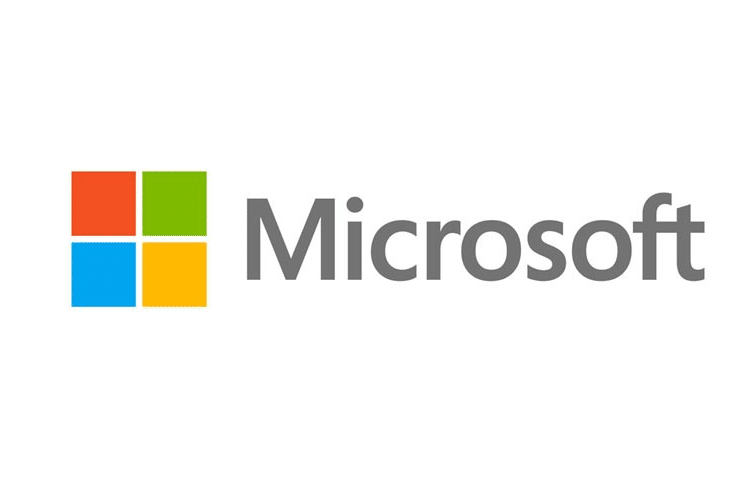 It's not been a great week for Microsoft with a U-turn on Microsoft Office licenses and the admission of a pricing mistake for Windows 8 Pro. Some weeks back Microsoft caused some controversy when it emerged that Office 2013 products could not be transferred between PCs unless the users' PC failed under in its warranty period. If a user bought a new PC or their current one died out of warranty, their Office 2013 would no longer be valid. In a welcome move, Microsoft have confirmed that the Microsoft Office licence agreement allows users to transfer the software from one PC to another. In the same week, Microsoft also admitted that there was a pricing error on their UK site that showed their flagship operating system, Windows 8 Pro being sold at a knock down price of only £45! Normally Windows 8 Pro costs £190 and Windows 8 standard is £99, so the £45 price was quite a discount. A Microsoft spokesman has said that the price has been corrected and they have honoured purchases made at the lower price.
---
Quora Launches Reviews
Question and Answer service, Quora have launched a new reviews service this week. It's not that long since Quora launched a blogs service which I covered in episode 7 of Seriously Social News. Some of the question and answer pages of Quora already include reviews, but the new service puts all the reviews in one place together with a star rating. This is definitely something to watch as Quora are now competing in a similar field to Yelp, Trip Advisor and the Internet Movie Database.
---
Twitter Terminates TweetDeck (Kind of)
In February this year Twitter announced that Posterous which is a blogging service it acquired back in March 2012 was being discontinued  Posterous is being shut down on April 2013. Twitter acquired popular social media management tool TweetDeck for $40 million back in May 2011. Since then there have been rumblings on the internet that Twitter may pull the plug on TweetDeck. Although I very much doubt that that will be the case, Twitter announced this week that they are in killing off TweetDeck for iPhone and Android as well as the Adobe Air version for Mac and PC. This isn't great news, since the Adobe Air version of TweetDeck is in my view at least superior in its feature set. Although the iPhone and Android versions were fairly poor in their user interfaces, it did give businesses a free alternative to premium social media management tools for their teams to use on their mobile devices so that Twitter passwords could be kept secure. Now businesses will have to move over to the likes of Hootsuite and Sprout Social. It has been clear for some time now that Twitter wants to limit 3rd party clients, and TweetDeck (at least the mobile versions) seem to be another victim in Twitter's tightening of its guidelines.
---
Apple iWatch
There have been rumours about an Apple iWatch for quite a while now, but Bloomberg reported this week that the iWatch could be launched this year and could be more profitable than Apple TV. An analyst from Citigroup, Oliver Chen, has said it could be a $6 bllion opportunity according to Bloomberg. The iWatch could sport a full version of the Apple operating system iOS but issues over battery life have caused delays in the project. The iWatch should be more than just another iOS device and include health and fitness tools such as a pedometer and other sensors so that it can compete with similar devices such as the fitbit. What do you think? Would you buy an iWatch? As always do let me know!