---
Welcome to Episode #10 of Seriously Social News for Friday, 15th February 2013.
In this week's Seriously Social News we ask are you amongst LinkedIn's elite? Also, Google helps shy people and bandwidth problems with a new audio only feature in Hangouts, Surface Pro supply problems, a new design for PayPal is coming, newsletter service MailChimp makes it easier for teams to manage accounts, London based printing company Moo to launch a new type of business card and Twitter finally include older tweets in its search feature.
Seriously Social News is a short weekly round up on all that is new in the world of social media, the internet and technology. With so much happening in the world of social media and technology, it's difficult to keep up with the latest news that affects you.
You can subscribe on iTunes, listen on the Seriously Social Soundcloud page or subscribe to the podcast RSS feed.
Show Notes
Are you in LinkedIn's Top 1%?
Earlier this year, LinkedIn announced it had over 200 Million users worldwide. This week it has been sending emails out to congratulate its top users. If your LinkedIn profile is amongst the top 10%, 5% or 1% viewed you will receive this gift of encouragement from LinkedIn. There are mixed views on this from various quarters of the internet perhaps dependent on whether the reviewer was in the top 1 or 10%. It's obvious that LinkedIn is trying to increase engagement in its social platform and wants to thank its users for helping it to double its user base over the past year,
---
Google Hangouts Helps Shy People
It is fair to say that one of Google Plus' crowning features is Google Hangouts. Google Hangouts allows up to 10 people to chat together with full video and screen sharing options. There is also a broadcast feature called Google Hangouts "On Air" which allows one person to broadcast live and instantly upload the result to YouTube. There are also extra apps that allow you to do add presentations using SlideShare and add special effects. Until recently in order to join a hangout you had to do it via your webcam, but in an extra feature you can now go stealth and enable the audio-only mode. The feature is optional and is particularly useful if on a low bandwidth connection and also features a slider to change your bandwidth usage. The users' profile photo is shown instead of the video.
---
Microsoft Surface Pro Shortages
Microsoft's high end tablet, the Surface Pro which runs a full version of Windows 8 was released in the United States on February 9th. According to some reports, the Surface Pro has now sold out which is obviously good news for Microsoft. Or is it? According to tech magazine, ZDNet, Microsoft's Surface Pro launch was marred by supply shortages. It was reported that stores throughout the US had limited numbers of both the 64Gb and 128Gb models.
---
New PayPal Coming?
Although PayPal updated its home page last year, a proper redesign has been long overdue. According to some in the tech industry PayPal, has had a bit of an image problem with some high profile criticisms including PayPal freezing the accounts of some users allegedly without good reason. PayPal president David Marcus has been been trying to turn around the image of the company by promising to stop these unwanted account freezes. Another change has just been announced in that there will be a completely new design for logged in users. The new cleaner look for the PayPal website is certainly a welcome move and it will be interesting to see what other changes PayPal will be making over the coming year.
---
MailChimp for Teams
Email newsletter service MailChimp is releasing a new version on Monday 18th February which will finally allow a team to manage an account. It's not that long since MailChimp made its last major update which gave more mobile friendly responsive designs as well as a full design editor to make creating newsletters really easy. This new update will be welcome news for teams who want to access campaigns within MailChimp or for a freelancer to log on to a client's account using a different login. There are 4 levels of access: admin, manager, author and viewer. It also allows you to switch between accounts that you have access permission for. Further details can be found on the MailChimp blog at blog.mailchimp.com.
---
Moo NFC Business Cards
I don't know about you, but I find business cards frustrating. Whenever anyone hands me a business card, I just know it's not going to be long before I lose it. That's why I believe the future of business cards is digital. London based printing company, Moo, announced last year that it was going to launch a new type of business card with Near Field Communication (NFC) chips in them. This allows information to be transferred to a compatible device such as a smartphone or tablet from the card. This could be contact information or even a link to a website or other service. Moo have launched an Android app which will allow users to customise the data on their business cards- allowing them to update their contact details instantly. There's no news on when the NFC cards are being launched, but hopefully it is soon. Currently it is mainly Android phones that have NFC capabilities with a glaring omission from Apple's iPhone. Who knows, maybe Apple will add NFC to the forthcoming iPhone 5S? That might be unlikely but one can hope!
---
Twitter Search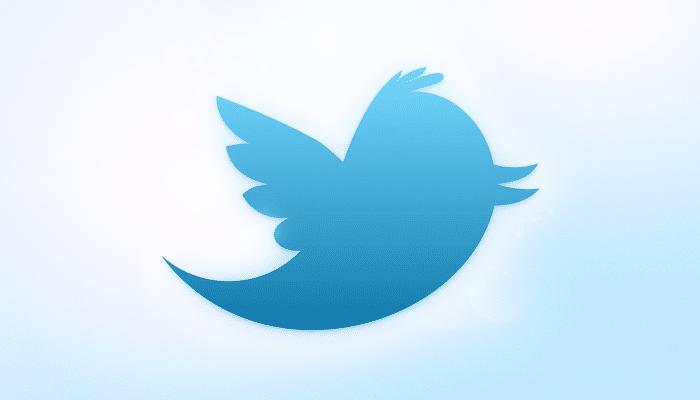 And finally, if you have ever used Twitter's search feature to search through Tweets you'll probably have noticed that only tweets within the last week have been returned in the search results. Twitter have always made it hard to view older tweets with the search feature only showing tweets over the past 7 days and it's only possible to view a user's last 3,200 tweets unless you happen to have the URL to the specific tweet. Last week, Twitter announced that it was starting to include older tweets in its search results at twitter.com and on its mobile apps. Twitter has not said how far back the tweets will now go, but it has certainly increased the amount of data it is searching through. Twitter will rank the results by popularity and engagement and will still only include a small percentage of total tweets sent for that query, but this is certainly a welcome move as Twitter tries to make its search functionality more effective.
---